Heli Biking
Revelstoke Mountain Resort in Revelstoke, B.C., teams up with Selkirk Tangiers Heli Skiing in the summer to offer a variety of heli-adventures, including a guided mountain bike descent down Mt. Cartier. The four- to six-hour tour for experts only (minimum age 14) starts with a 10-minute drop flight to a point high on the trail and ends with a vehicle shuttle from the finishing point back to the resort.
Heli Hiking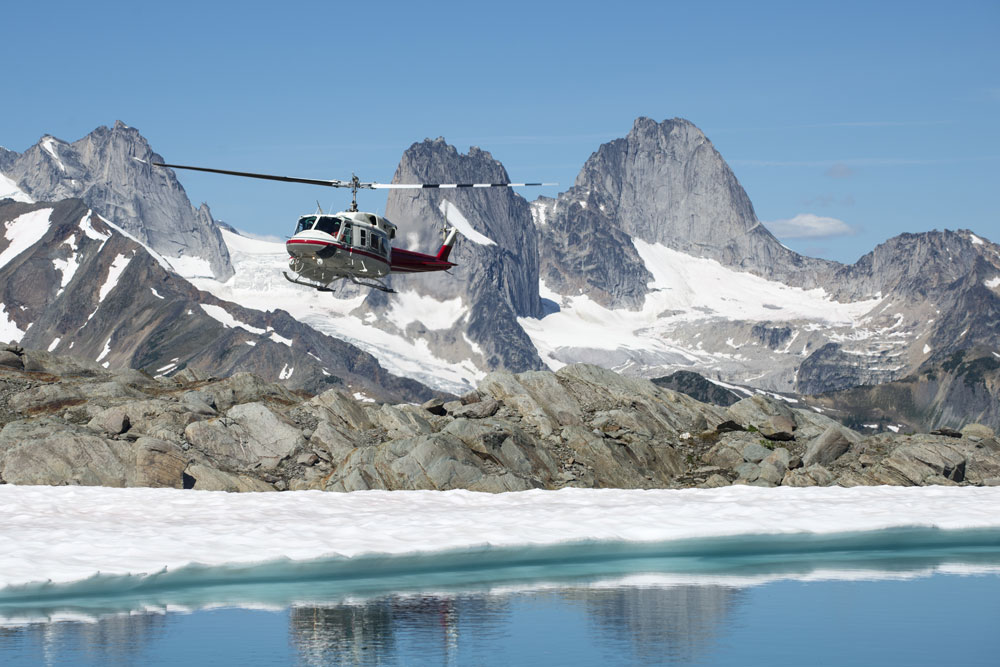 photographs by Lyle Grisedale and Ryan Bavin, courtesy of CMH Summer
Banff-based Canadian Mountain Holidays is famous for heli-skiing, but the company also does summer adventures with the same level of luxury and logistical expertise at their remote Bugaboos and Bobbie Burns lodges. The three- or six-day excursions are all about guided hikes (in groups formed by ability and interests), gourmet cuisine and glacier-gazing.
Heli Yoga
Rockies Heli Canada debuted its Sunset Heli Yoga sessions last summer. Leaving from the company's Kananaskis base, less than an hour's drive from Calgary, participants take a six-minute 'copter ride to an alpine meadow with a spectacular view for a one-hour guided hatha yoga session followed by wine (or green tea) and cheese. Namaste!