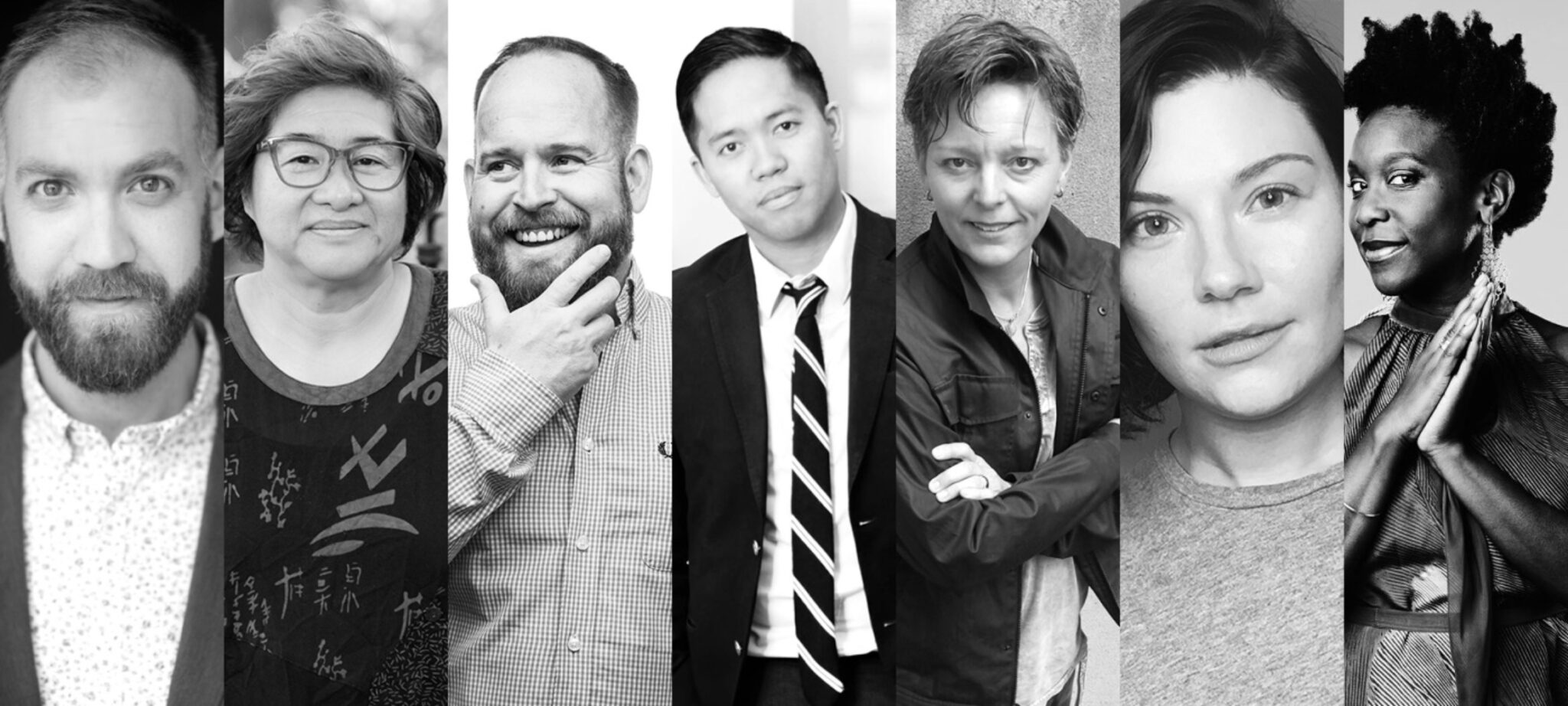 Playwrights Projects, a play workshop series presented by Alberta Theatre Projects (ATP), returns this month with virtual live readings of seven plays created by its Playwrights Unit members.
Over the past three years, ATP has hosted the Playwrights Projects as a way to give playwrights a platform and resources to create new plays. Trevor Rueger, this year's Playwrights Unit facilitator, is excited by what the project presents, particularly given the ongoing pandemic. "Writers tend to work in isolation, so this is a great opportunity for them to test drive their brand new material and get it out into the public," Rueger says.
The play readings, which will be presented over Zoom on Fridays from April 16 to May 28, range from light-hearted comedies to works exploring sexuality, politics, family and more. The playwrights behind each work are local artists and established writers from across Canada, including Mark Crawford, Dale Lee Kwong, Matthew Mackenzie, Jason Maghanoy, Natalie Meisner, Camille Pavlenko and Andrea Scott.
After being workshopped, the plays will be staged online as readings with professional actors. Each reading is one to two hours long and ends with a 10-minute Q&A for feedback and questions from the audience.
Calgary playwright and actor Camille Pavlenko is one of the seven artists on the project. Pavlenko's play, Go For Gold, Audrey Pham is a comedy set during the 1988 Winter Olympics that Calgary hosted. "I found it to be an interesting and humbling experience," Pavlenko says about working on a comedy during the pandemic. "It was very cathartic and also quite illuminating, like what's the purpose of comedies?"
The play follows Audrey Pham, a fictional team Canada athlete, as she trains for gold in ski ballet — a real demonstration sport during the '88 Olympics. Unable to stay in the athlete's village, she must stay in a shop run by the notorious Birchwoman. The play balances silly moments with weighty revelations as Pham faces success and failure. "I'm hoping that people will at least be able to have a little chuckle [and] enjoy those introspective moments," says Pavlenko.
Despite this year's play readings taking place without a live audience, Rueger says that getting any feedback is important. "It really is an opportunity for the playwright to engage with an audience and for an audience to engage with new work."
Playwrights Projects runs from April 16 to May 28. Tickets are $10 per reading with an optional dinner add-on available on set days. To learn more, visit albertatheatreprojects.com