There's a certain poetry to what is happening at King Edward School in south Calgary. Soon the 100 year-old sandstone building will be turned into cSPACE, an arts hub and incubator. The grand vision requires architects, planning, a lot of work and a little demolition along the way.
That's where Phantom Wing comes in. A wing was added to King Edward in the 1960s. It served its purpose with a library, courtyard, science labs and hallways with lockers, but that wing doesn't quite fit into the cSPACE vision and it has to be torn down. But, before the wrecking ball comes, it is handed over to artists who were given free-reign to transform the wing into whatever they wanted.
Public can tour the Phantom Wing from September 24 to 29 to see what the creatives have done. There will be live music, interactive installations and an eery blast from the past for all of us who have graduated and still harbour dreams of what it would have been like to take over the halls of academia.
Here's a glimpse of what you might see in the Phantom Wing.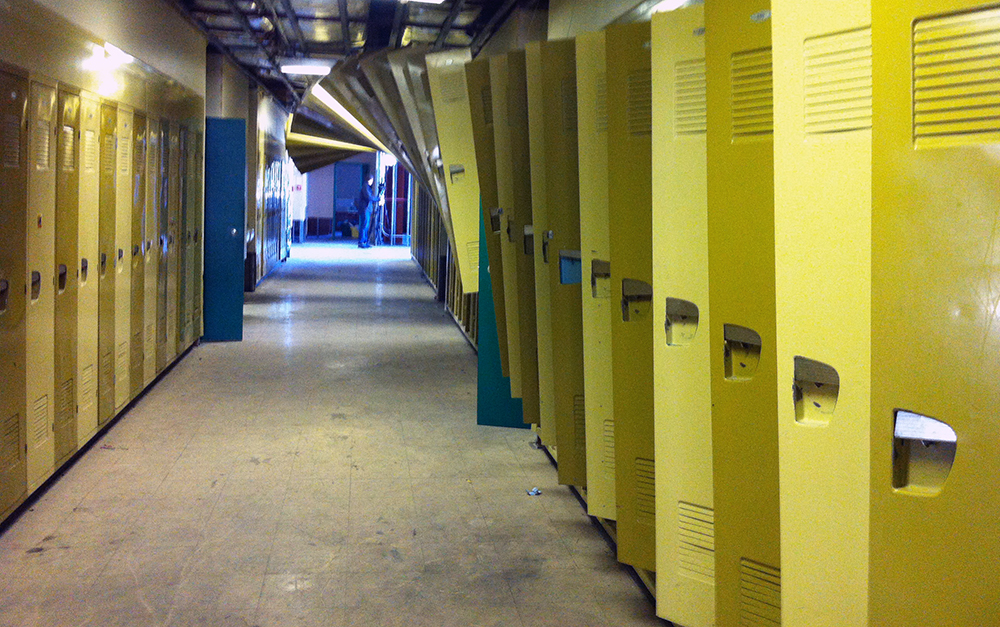 The lockers were opened after being locked for 12 years and held all manner of abandoned junk. Guy Gardner and Sian Ramsden turned the lockers into an architectural installation, suspending them from the wall.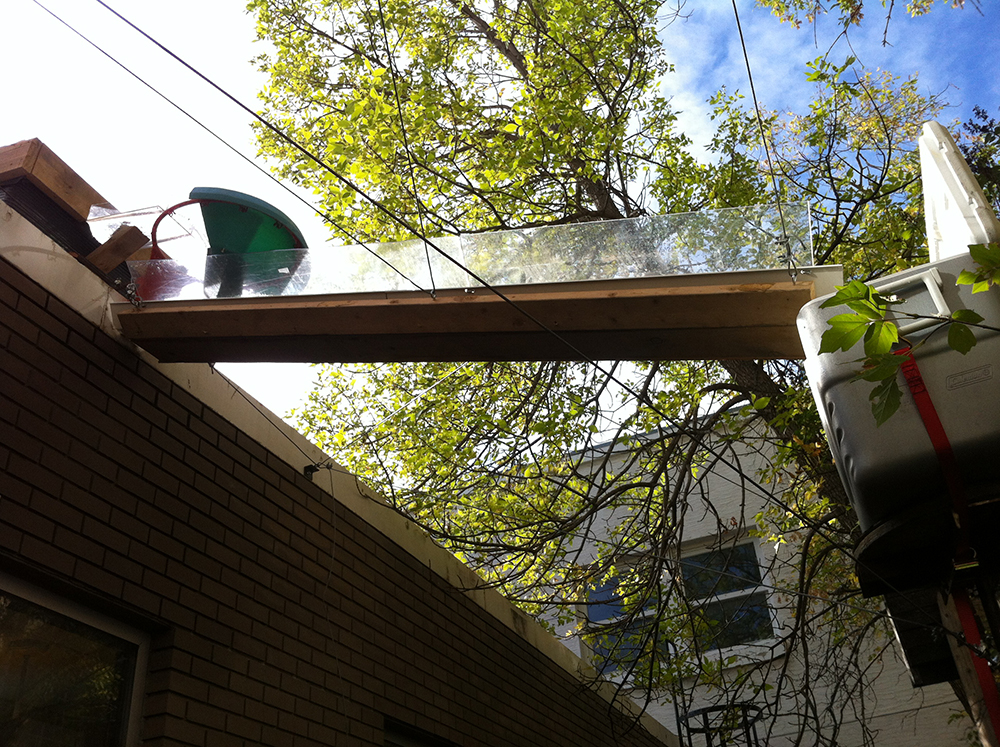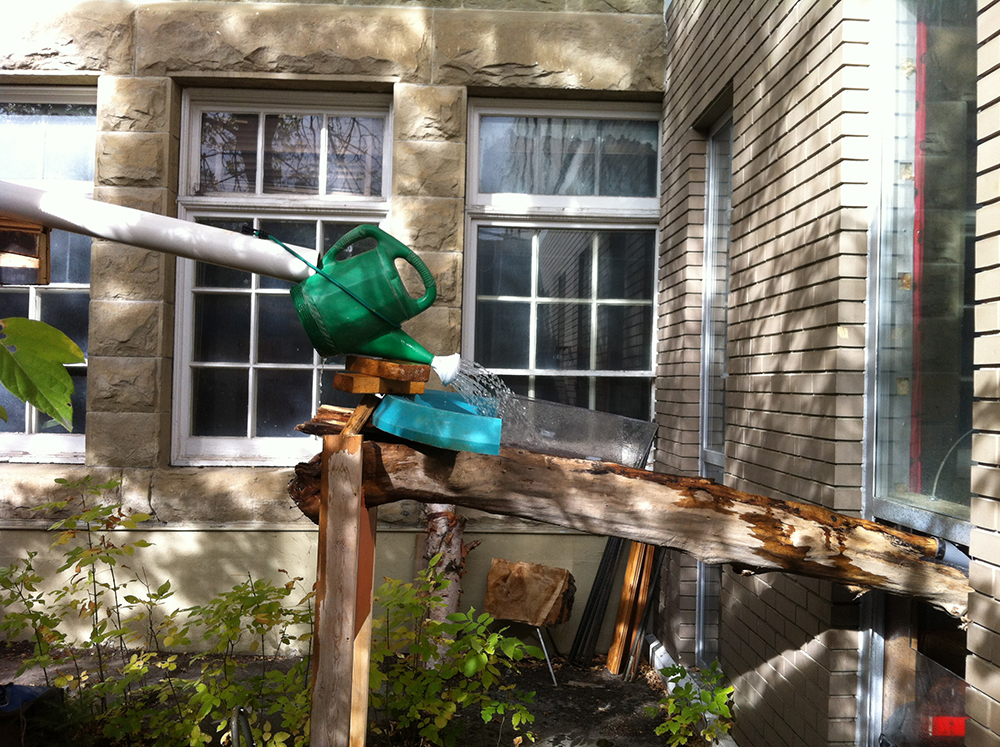 There is a small courtyard between the old sandstone main school and the newer 1960s wing. Antyx Youth have taken it over to create a water installation out of materials they have scavenged, mostly after the June flood. The water is pumped up one storey and back down into a pool inside the school.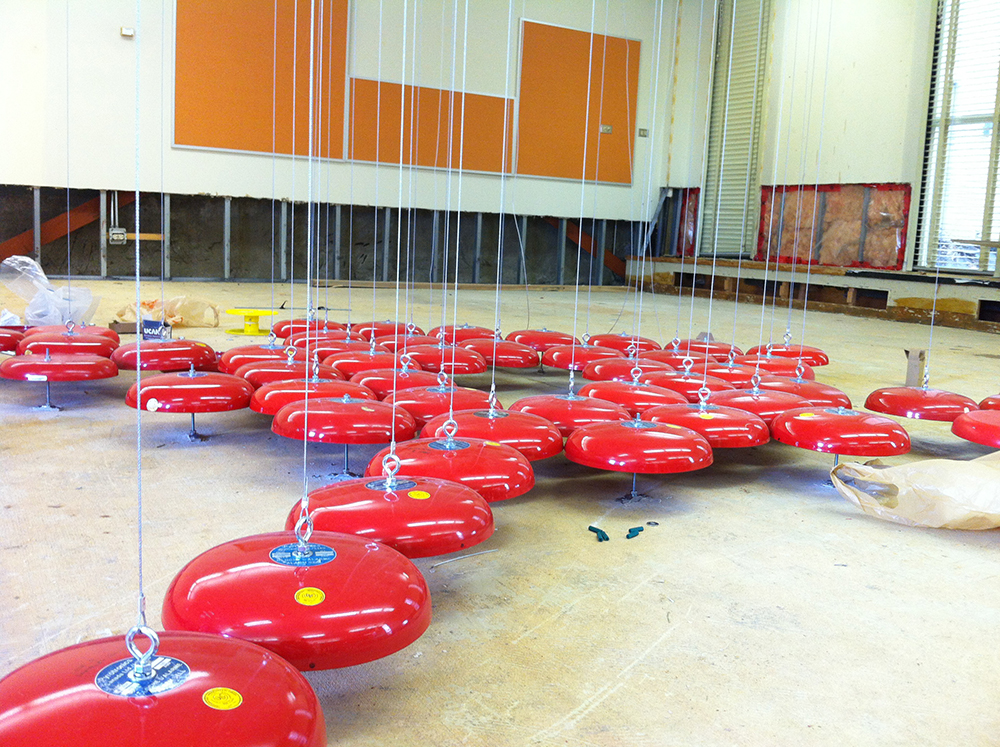 Leslie and Chris Bell have suspended more than 50 firebells from the ceiling to create a sound-installation. Its sounds are soothing, and likely won't have you regressing back to your fire drill days and running to meet the rest of your class by the soccer posts.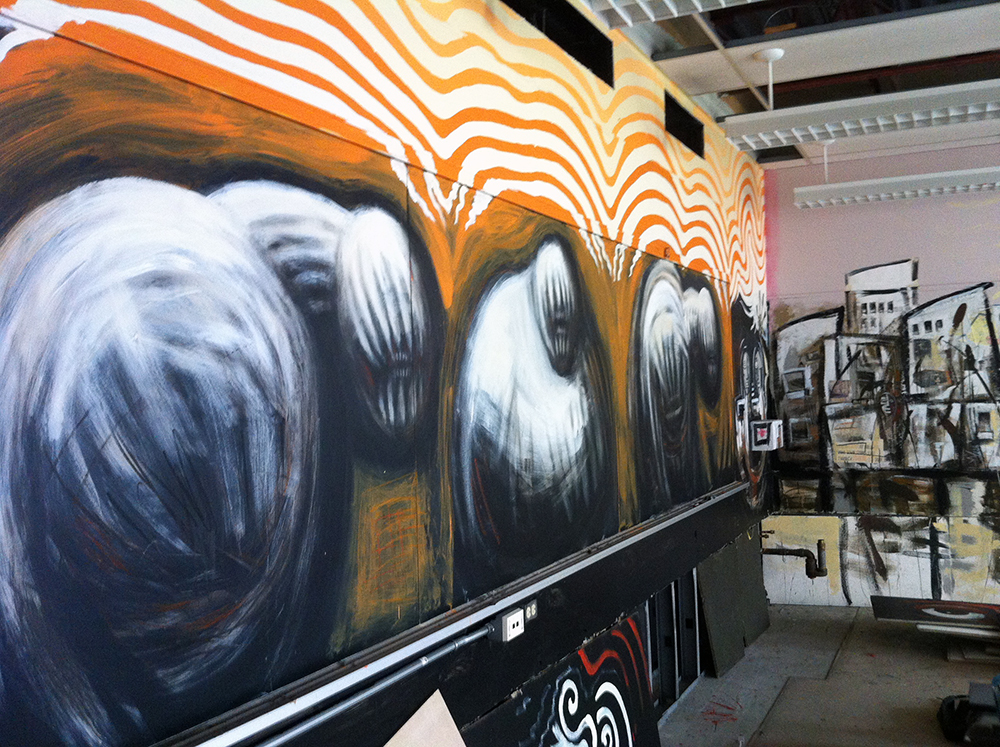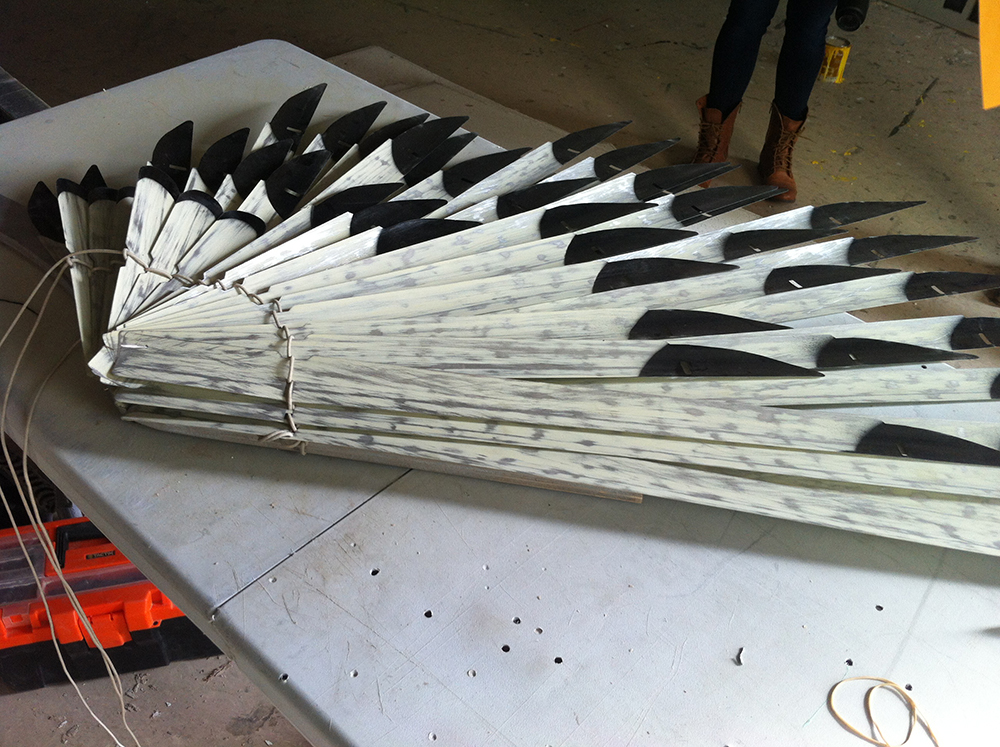 This classroom has been painted by Jack Bride, Chris Zajko and Jayden Karsten with an apocalype theme. There are even wings which can be worn by visitors.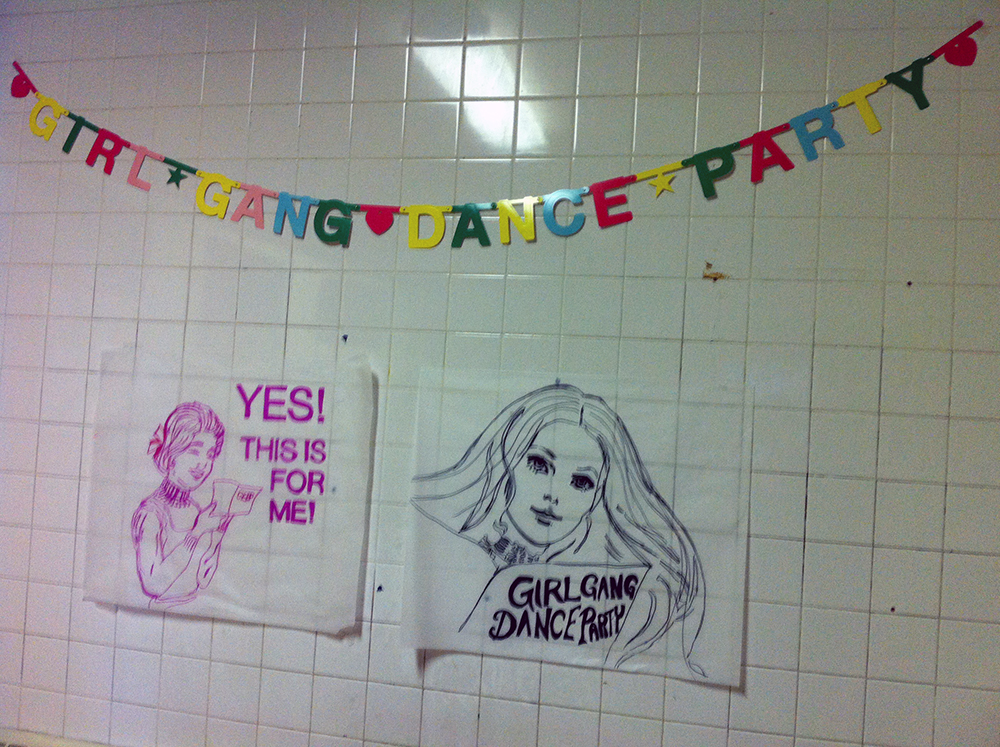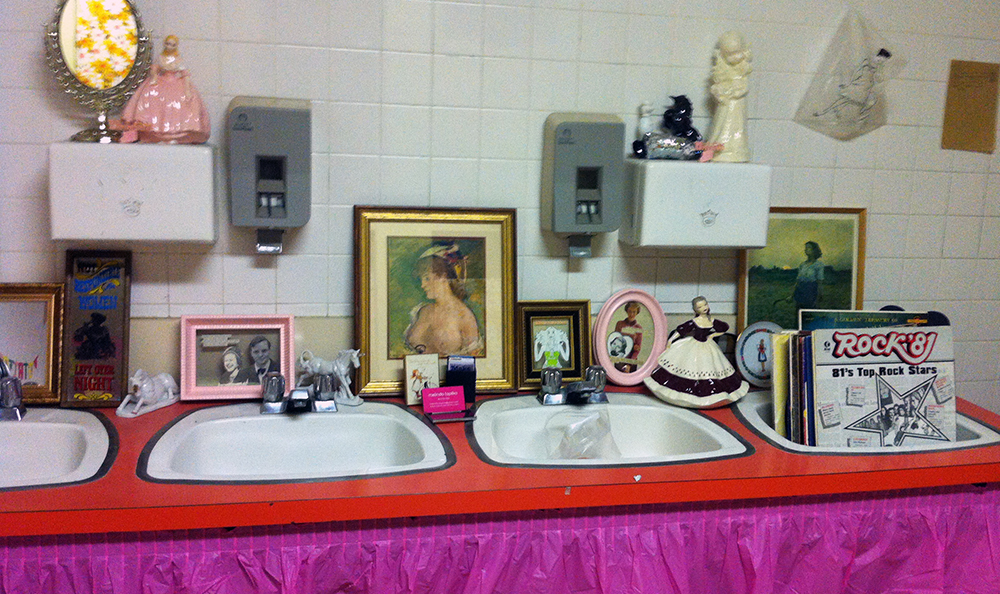 And, maybe best of all, Melinda Topilko and Lindsay Joy have turned the bathroom into a Girl Gang Dance Party. In addition to curios by the sink, each stall has been themed, including a stall for crying, one for confessions and another for taking selfies.
To see all of the spaces and installations, visit Phantom Wing from September 24 to 29 at King Edward School, 1720 30 Ave. S.W., phantomwing.wordpress.com.