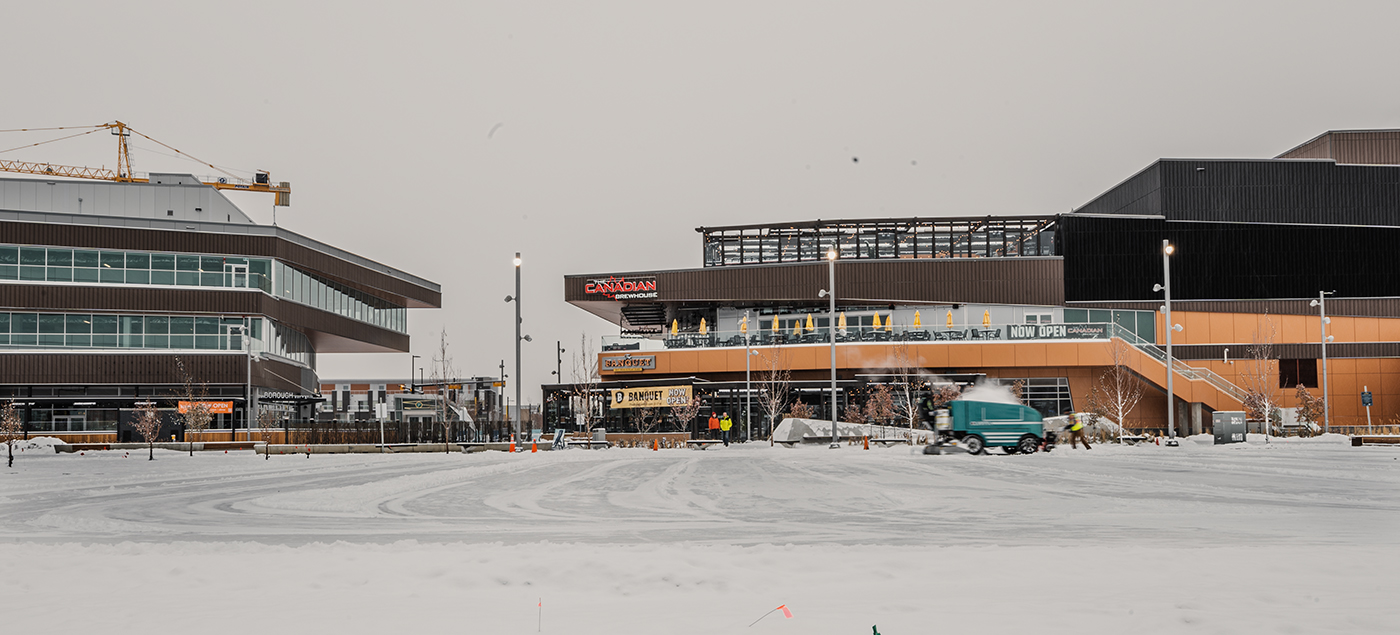 At the heart of the trendy University District, Central Commons Park is a new gathering space, mindfully created with Calgary's quickly changing seasons in mind.
The park is designed to make time spent outside more enjoyable, with an outdoor public skating rink, picnic tables and public barbecues. Its design also nods to the natural spaces in and around Calgary, with features such as a stair set that resembles the Rocky Mountains.
Surrounded by the district's many bars, restaurants and other amenities, Central Commons Park will be an equally great spot for a family picnic in the summer or an ice-skating outing in the winter. The skating rink is temperature controlled, meaning it will be accessible even when chinooks hit — no more slushy skating! Off the ice, people can gather around the fire pits and public barbecues for cozy winter afternoon get-togethers.
In the warmer weather, you can sit on one of the patios overlooking the park — The Borough Bar, Canadian Brewhouse and The Banquet all have great patios that are worth a visit. Or, for something a little more hands-on, bring the kids to the splash park and grill up some food on one of the public barbecues.
Central Commons will also be home to the University District Night Markets, as well as other events and concerts.
4019 University Ave. N.W., myuniversitydistrict.ca