Telus Spark's Circus! Science Under the Big Top is on from February 2 to June 9 and allows you to look inside the science behind the human body's ability to withstand such perceived torture. You'll also be able to smell the circus smells and talk the circus talk. With 20 displays to choose from, you might want to come back and experience this exhibit more than once.
"The one I am most excited about is elastic acrobatics," says Kat Dornian, the Champion of Engineering Communications at Telus Spark., "because it is really going to put my fear of heights to the test."
Dornian says it will be fun to try some flips while strapped into a harness in a safe way. The whole exhibit is hands on, and while you might not be able to swallow a sword yourself—which is probably for the best—you will be able to learn about how the human body works to allow itself to carry out a most unlikely task. Here are five experiences to check out at Circus! Science Under the Big Top.
Flea Circus
Just what is involved in a flea circus, anyway? This exhibit allows you to look at the inner workings of a flea and shows you how a flea circus actually works. Flea circuses are tricks of the imagination and in this flea circus exhibit, you'll be able to take a peek behind the curtain at the scientific workings of a flea circus. No need to worry, there are no live fleas at Telus Spark.
Animal Communication
If we want to make our thoughts known, we will open our mouths and speak to each other. But how do animals communicate, if they don't have a voice? In this experience, you will get to listen to animal sounds and learn how animals communicate with their mobilization and actions. And while there are no live animals in the exhibit, kids will be able to dress up like circus themed animals and put on a performance for their parents.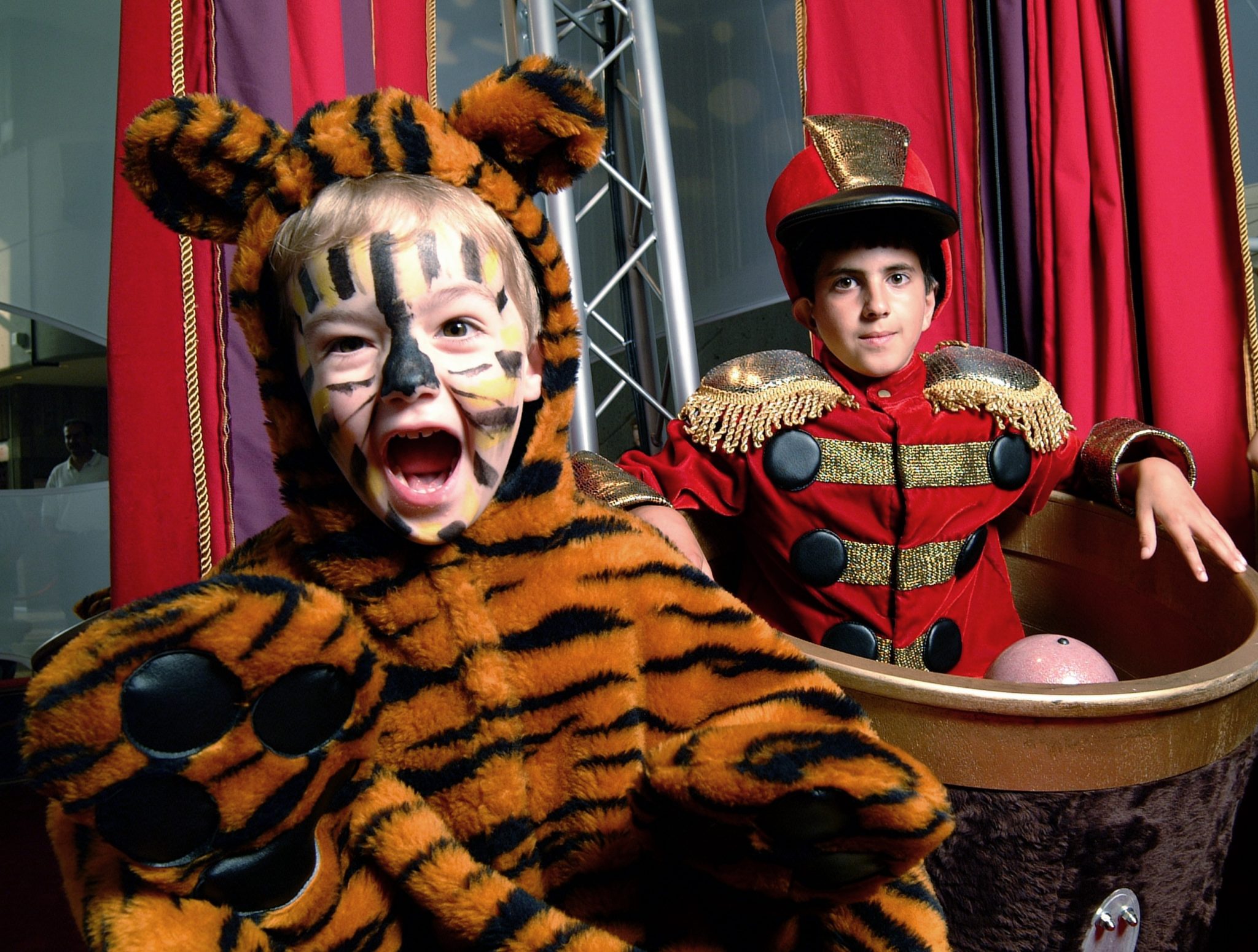 Circus Smells
Enliven those memories of circus experiences by nosing circus smells. You'll be able to get a whiff of your favourite circus foods like cotton candy and popcorn. But don't forget those animals — you'll also have the chance to take in those famous circus animal smells at Circus! Science Under the Big Top.
Sword Swallowing
Ouch! Don't worry about pricking yourself at the end of a sword tip — this exhibit is totally safe.
Even though you won't experience this one on a hands-on level, you'll get to see an x-ray version of how a professional sword swallower is able to swallow a sword. Circus professionals spend a lot of time training and practicing, and some things are best left to the people with the practice.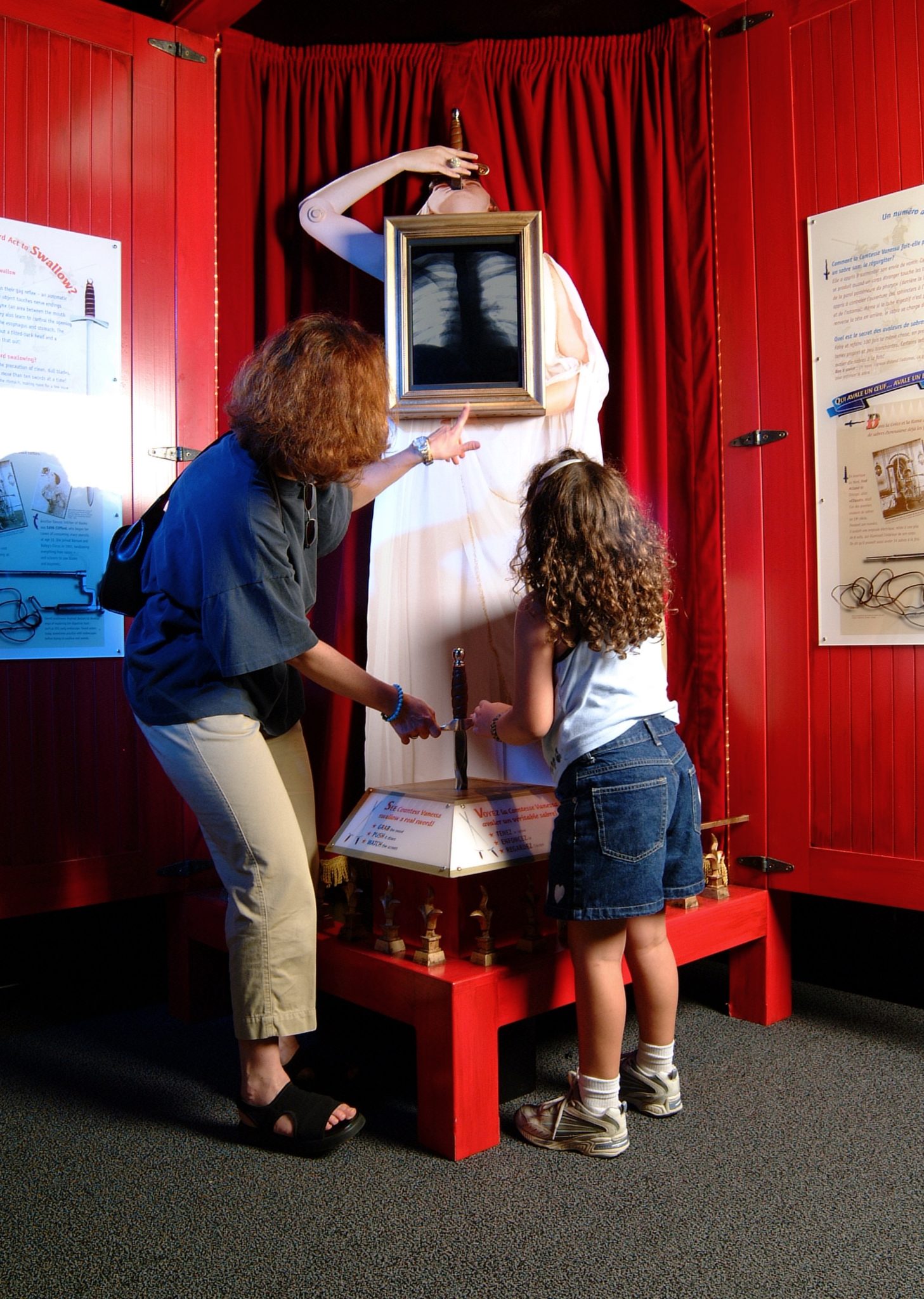 Clowns
What is the connection between clowns and science? Clowns are good at making people laugh and in this exhibit, you can learn about the science behind laughter and the role clowns play in creating that laughter. Either love or hate them, there will be no live clowns at Circus! Science Under the Big Top.
Check out the exhibit from Feb. 2 to June 9. Telus Spark Science Centre, 220 St Geoarge's Dr. N.E., 404-817-6800, sparkscience.ca