From Stampede pioneer Flores LaDue to Merida from Disney's Brave, our horse-riding heroines are usually the gals who refuse to ride sidesaddle, digging in with their knees and throwing caution to the wind as they charge across the landscape.
But that's not to say sidesaddle riding doesn't have its admirers, enough so that the Bar U Ranch – a Parks Canada-governed national historic site near Longview – is bringing back its Side Saddle Weekend as part of this summer's programming lineup.
The Bar U first offered the clinic in the summer of 2009 and followed up with a sidesaddle demonstration in 2012. Last year's flood disrupted much of the 2013 programming at the ranch, but the clinic is back again this summer, running July 4 to 6, with 24 registered participants and six instructors from all over North America.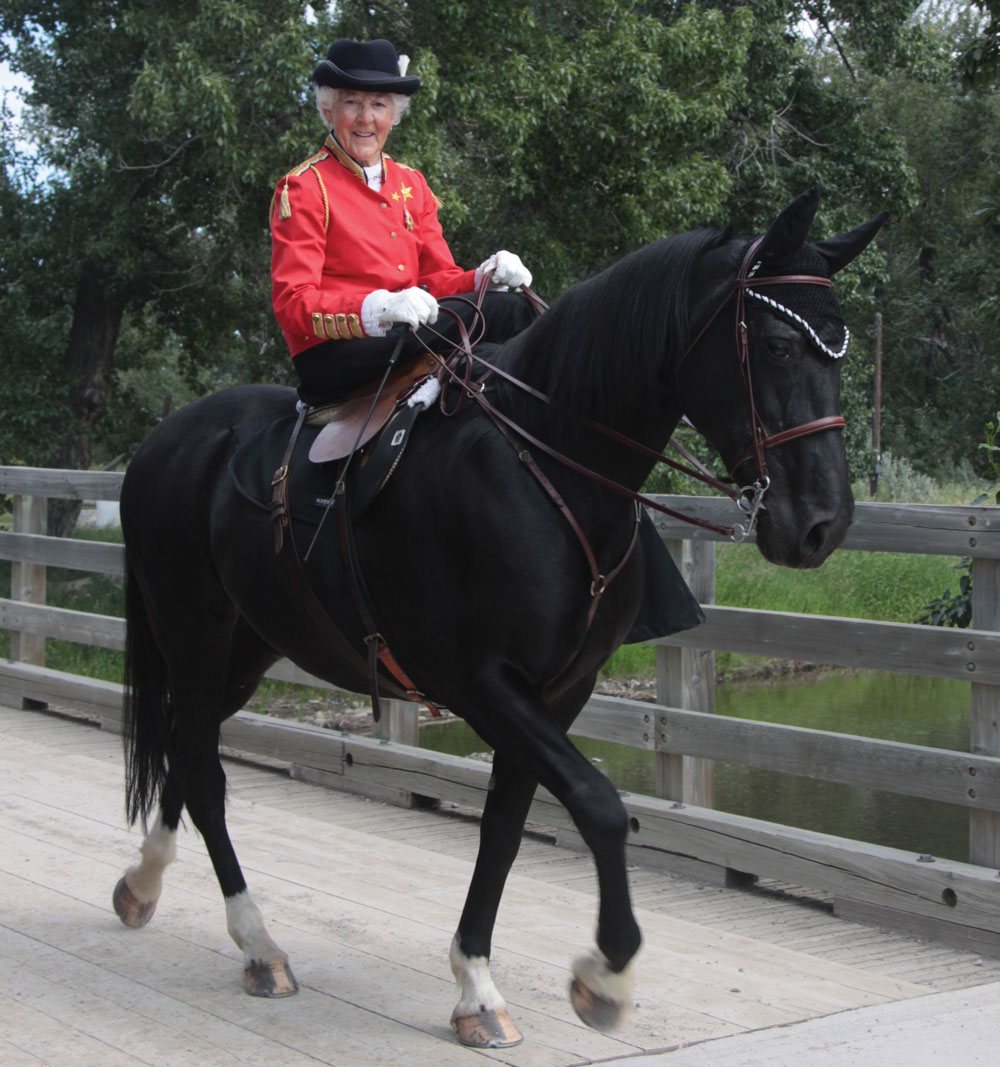 Image courtesy of Parks Canada
Spectators who pay the general Bar U admission are welcome to observe, particularly the closing parade wherein participants show off their newly honed sidesaddle skills while decked out in traditional English- and western-style finery. Western riders often wear a split skirt and tall boots, while the English tradition takes cues from foxhunting apparel.
The appeal of sidesaddle is obvious for historical preservationists and period-costume fanatics, less so for modern rodeo fans accustomed to hard-driving bull riders, bronc-busters and barrel racers.
Still, there's more to this dainty equestrian pursuit than meets the eye, says Bar U site manager Mike McLean, whose wife, Lee, is one of the clinic instructors, having been taught the art of sidesaddle in her youth by Winifred Harvey, wife of Brig. Gen. Fred Harvey.
"[Before the advent of sidesaddle,] when ladies wanted to go riding, they had to sit sideways behind a man," says McLean. "Then they came up with this idea of constructing a saddle so ladies could ride alone, and, all of a sudden, these ladies found a whole new independence because they could go where they wanted by themselves.
"In the ranch world, if you wanted to get out there and rope a critter, you probably wouldn't be able to accomplish that [riding sidesaddle], but you'll see a lot of historical photos of ranch wives out checking on the cattle or just out for a ride."
Sidesaddle isn't just for ladies, either, says McLean. During the interwar period, many First World War veteran soldiers with missing limbs turned to sidesaddle riding in order to get back on the literal and proverbial horse. Modern male and female riders with physical disabilities that might prevent them from sitting astride a horse continue to use the technique.
The Bar U's tamer, more-traditional sidesaddle event represents an alternative to the bombastic rock 'n' roll rodeo that will be taking over Calgary that same weekend. "It's part of our traditions and heritage, but something a little different as well," McLean says.
The Side Saddle Weekend runs from July 4 to July 6. For information about events at the Bar U Ranch, call 1-888-773-8888 or visit pc.gc.ca/baru.