"Roads? Where we're going, we don't need roads." Christopher Lloyd's famous Back to the Future quip is applicable to both time travellers and snowshoers. While getting off the beaten path and pouncing through the powder is the highlight of any snowshoeing adventure, the first step is determining where to go. And you can't go wrong with Kananaskis. With hundreds of kilometres of gorgeous trails, many designated solely for snowshoeing, and equipment rentals conveniently located right in Kananaskis Village at Kananaskis Outfitters, K-Country is an ideal locale for both beginners and seasoned snowshoers to go for a stomp.
The Kananaskis Village Loop Trail is a tidy little trek to get you started. Just 2.5-km long with only 40 metres of elevation gain, it still manages to provide awesome views into the Kananaskis Valley, as well as the stunning, snow-smeared peaks of Mount Lorette and Mount Kidd. Plus, the loop begins and ends just steps away from the Delta Kananaskis Lodge, where you can celebrate your outdoor intrepidness with a pint (or two) from the taps at the new Blacktail lobby lounge.
Natually, seasoned snowshoers will want to stray a little further. The trail to Chester Lake is a Kananaskis classic, a scenic 10-km round-trip trek to a stunning alpine lake that is a picture of serenity when it's covered in winter snow.
One of the best things about snowshoeing is the lack of technical know-how required. This isn't skiing – there's no learning curve required to prevent yourself from careening into things. If you can walk, you can snowshoe – which is why it's best to refrain from downing those pints until you return.
Plus, take a ski or snowboard lesson at Nakiska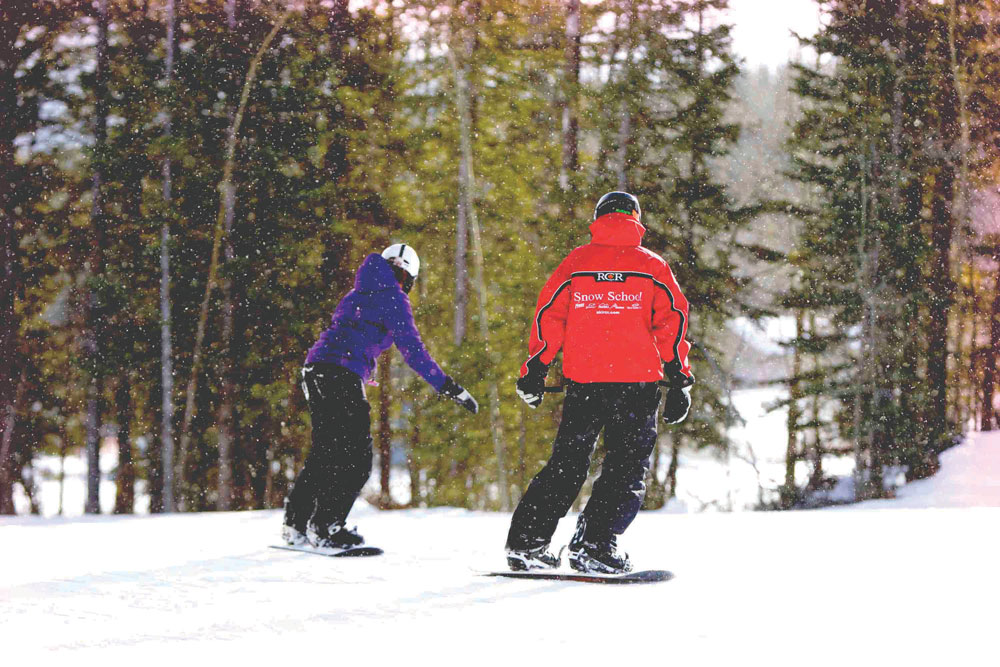 At just under 100 km from downtown, Nakiska is the closest mountain ski area to Calgary (their official hashtag is #skiclose), making it a great spot for lessons. Brand-new beginners can practice what they learn on the easy terrain serviced by the Bronze chairlift without worrying about ending up on an expert run by mistake (it happens more than you'd think), while more seasoned skiers and snowboarders can sign up for the new Performance Private Lessons, which cater to whatever individual riders want to improve. -Shelley Arnusch