Malcolm Cecil and Bob Margouleff invented the The Original New Timbral Orchestra (TONTO) in 1968. By 1972, it had been featured heavily in the music of Stevie Wonder (including on his most famous song, "Superstition") and had changed the way the world saw synthesizers.
It was then the largest synthesizer in the world, a hybrid beast that is part instrument and part orchestra. It was acquired by the National Music Centre (NMC) in 2013 and required years of careful restorative work on the premises. That restoration was the work of visionary music technician John Leimseider who passed away just weeks before TONTO's grand unveiling at the imminent TONTO Week events hosted at Studio Bell and the King Eddy.
Come learn about the legacy of this industry-changing instrument and celebrate the work done by Leimseider at this five-day affair from November 14 to 18. Whether you'd like to see a demonstration of TONTO, catch a few films, or party it up with artist-in-residence A Tribe Called Red, this is a historic moment to spend some time inside Studio Bell.
All events take place inside Studio Bell unless otherwise noted. You can also check out events presented by The Alberta Electronic Music Conference (AEMCON) and Femme Wave, both of which overlap with the TONTO Week festivities.
Wednesday, November 14
NMC kicks off TONTO Week by throwing attendees head-first into what exactly synthesizers are and how they work. Synthesis 101: Introduction to Synthesizers is intended for beginners and pros looking for a new point of view alike. Host Brandon Smith is a musician, synth programmer and student of keyboard history. He'll guide you through all the basics of operating a synthesizer at this workshop.
Standard admission rates to Studio Bell apply; members are admitted free.
Thursday, November 15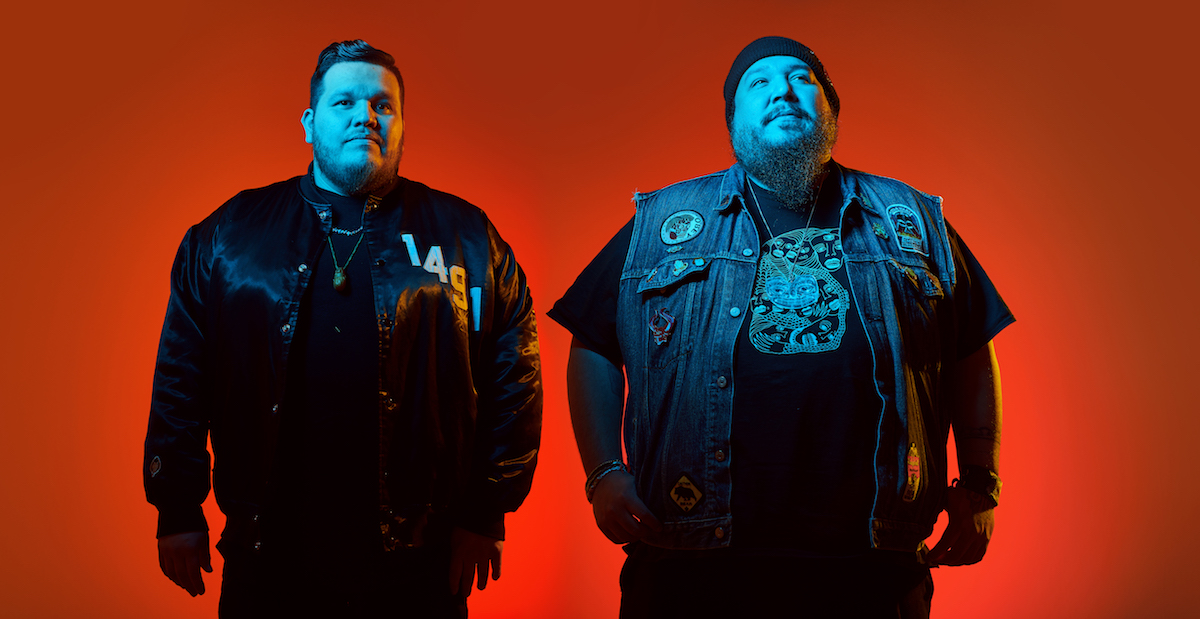 A Tribe Called Red are known for their party-starting sets that blend hip-hop, electronic dance music and pow-wow beats.
Multi-JUNO winners A Tribe Called Red (ATCR) are the latest musicians to participate in NMC's artist-in-residence program. Past residents include 2018 Polaris Prize winner Jeremy Dutcher, producer-to-the-stars Daniel Lanois and chart-topper Gotye, so it's clear that ATCR are in good company as selections. They will be the first artist-in-residence at the NMC to be able to use TONTO, as its painstaking restorations were only recently completed. They will discuss their artistic process and describe their experiences using the newly revitalized TONTO.
Standard admission rates to Studio Bell apply; members are admitted free.
Friday, November 16
NMC's night-time party series returns after a year of hiatus. Hours have now been extended until 1 a.m. so revelers can enjoy sets by ATCR, Smalltown DJs, DJ Heather, Nancy Lee and MollyFi all night long. In addition to musical performances there will be "interactives and music experiments" and AEMCON's music culture and industry trade show. Oh, and pop-up bars, of course.
Tickets are $40 for non-members and $32 for members. This event is open to ages 18 and up only.
Saturday, November 17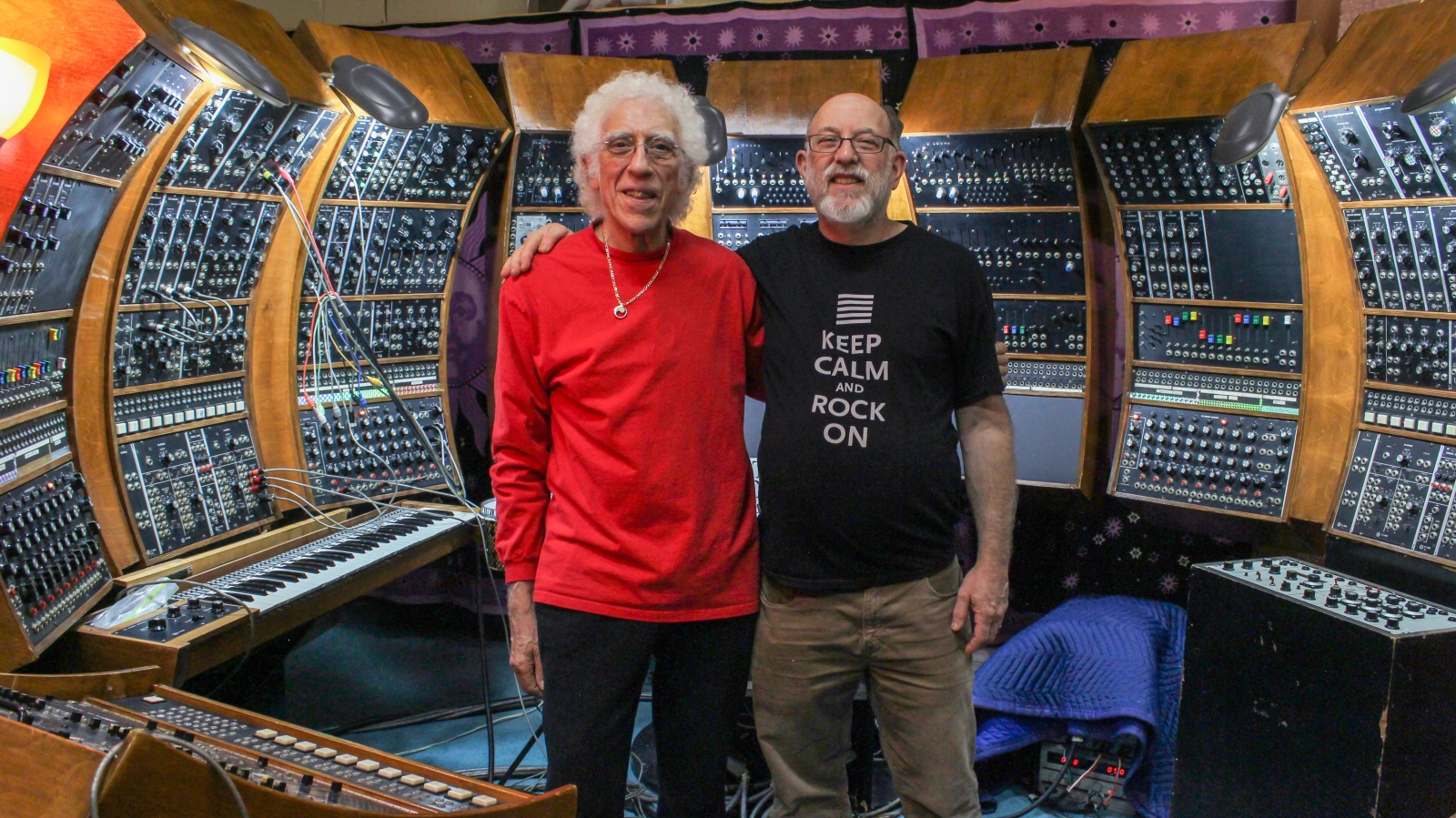 Who better to educate you on TONTO than its co-creator, Malcolm Cecil? Visiting from New York just for TONTO Week, Cecil will reveal the magical device's history of use on classic works by artists like Stevie Wonder, Bobby Womack, Quincy Jones, The Isley Brothers and Joan Baez. He'll also discuss the genesis of TONTO, an unprecedented evolution of synthesizer technology at the time. Following the noon talk, Cecil will demonstrate how TONTO is played in an interactive demonstration. This is the musical equivalent of watching Tesla operate his legendary coil, and not an experience you're likely to encounter at any other event.
Later, at 7 p.m., Brian De Palma's cult classic Phantom of the Paradise will screen inside Studio Bell's performance hall. The film was a complete and utter flop upon its release in 1974 — with two notable exceptions. It became massively popular with ironic-minded filmgoers in Winnipeg and Paris, with legend stating that influential dance duo Daft Punk met at a screening in the latter city. Phantom is both a horror movie and a musical, a combination made all the stranger by the heavy use of TONTO's unearthly tones throughout the film. The instrument also appears on camera as part of the set.
If you're itching to dance after spending all day exploring electronic music, just drop in next door to the King Eddy where Femme Wave is holding a party in association with AEMCON. Anput + Ra/Sol, Duchess of Dub, Kellarissa, Mother Mary and Kloves will perform, and two visual art projects will be exhibited throughout the space.
Malcolm Cecil's talk and demonstration are included in Studio Bell admission; the screening of Phantom of the Paradise is $15 for non-members and $10 for members; Femme Wave's unaffiliated Dance This Mess Around party is $15 in advance or $20 at the door. All events are open to all ages. 
Sunday, November 18
Head across the street from Studio Bell for a screening of 2014 documentary I Dream of Wires. This film compiles over 100 interviews with dedicated inventors, builders and worshippers of the modular synthesizer, aiming to explain what makes the construction and operation of modular synths more than a hobby — many consider it a full-on way of life. Order a Caesar and some beignets and settle in for world of obsession you never knew existed.
Admission is free for this event. Minors are permitted at the King Eddy.