Start planning your next date night or afternoon of family fun – Cineplex has opened its latest location of The Rec Room, a 50,000-square-foot entertainment centre, at Deerfoot City.
The two-storey space offers a little something for everyone with its large arcade, an augmented climbing wall, a racing simulator, a virtual reality room, a restaurant, bars, a poutinerie and custom doughnut bar, a stage and more. Children are welcome until 10 p.m.; after that, it's adults-only.
While you don't have to pay an admission fee at The Rec Room, you do need to buy electronic credits that are put onto a RFID bracelet that guests wear in order to play the games. Credits range in price from $10 for 40 credits up to $30 for 200 credits.
The Rec Room, 1180, 901 64 Ave. N.E., 587-535-6077, therecroom.com
Here's what you'll see at The Rec Room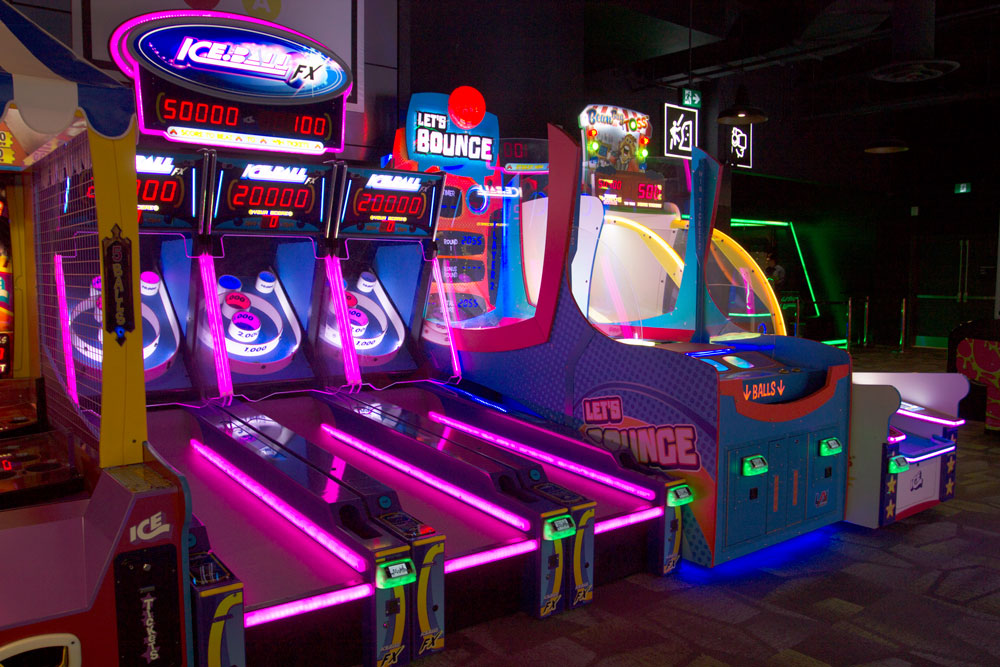 The Yard is The Rec Room's 9,000-square-foot arcade area. It has more than 100 arcade games that offer a range of difficulties and game styles, and you get points as you play. Game options range from Mario Kart to skee-ball to Plants vs. Zombies. When you're done, head into the adjacent Trophy Case room to choose from prizes that include stuffed animals, a guitar, Michael Kors purses, board games and more. The prizes range in value from emoji tattoos and foam dice (20 points each) to an iPad (50,000 points).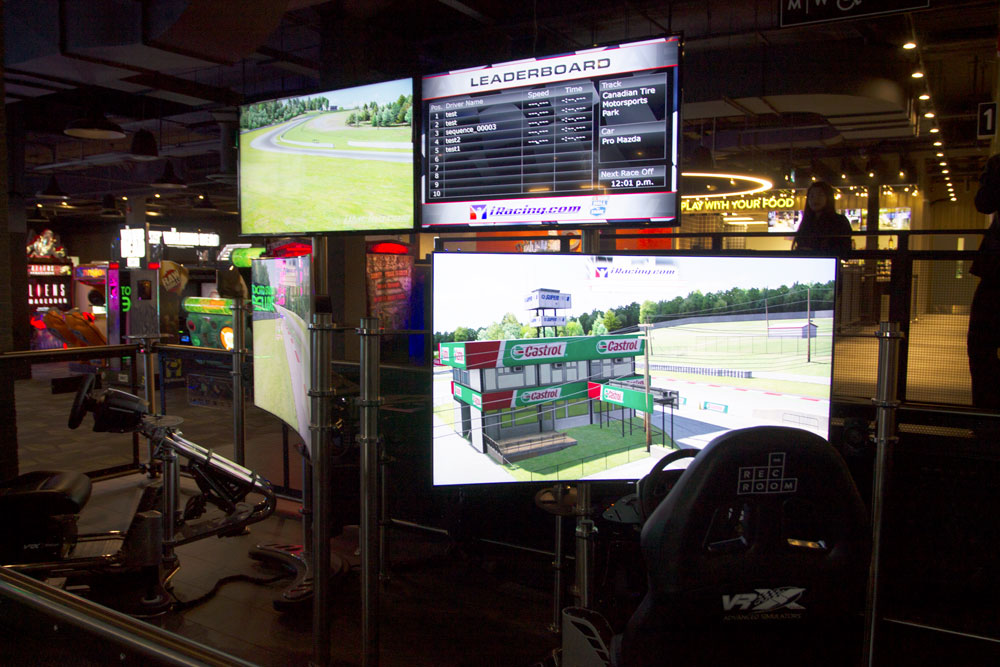 You can race your friends in the VRX Racing Simulator, which mimics the experience of driving a race car.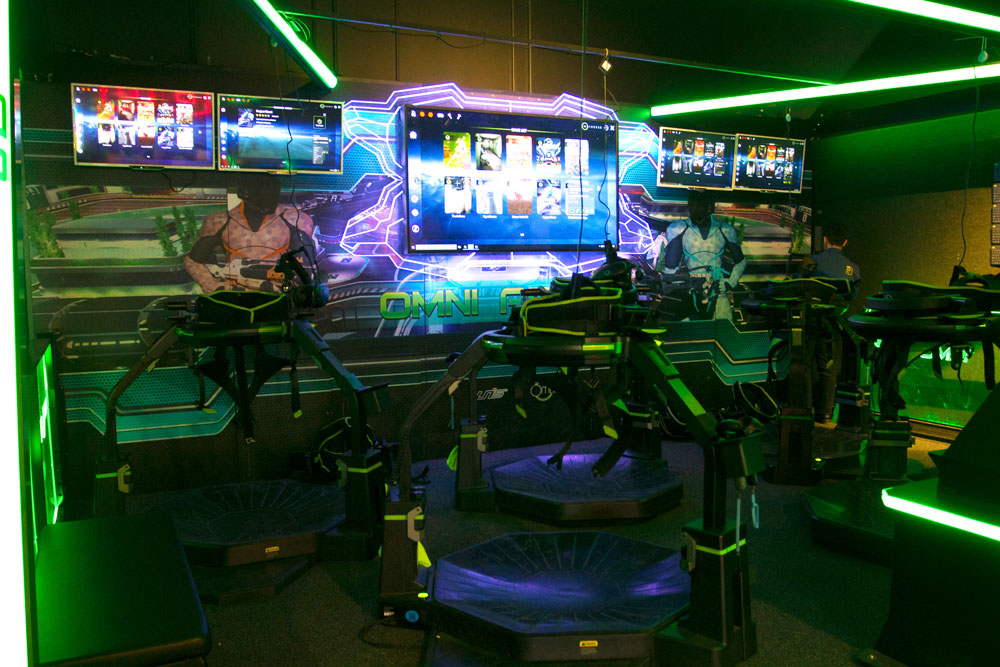 Go to another dimension in The Rec Room's virtual reality room, where you're placed in a VR harness and don VR goggles and controllers. Choose from 15 VR games such as Quivr, Bow Master, Project Ghost, Karnage Chronicles and Hyperdrome.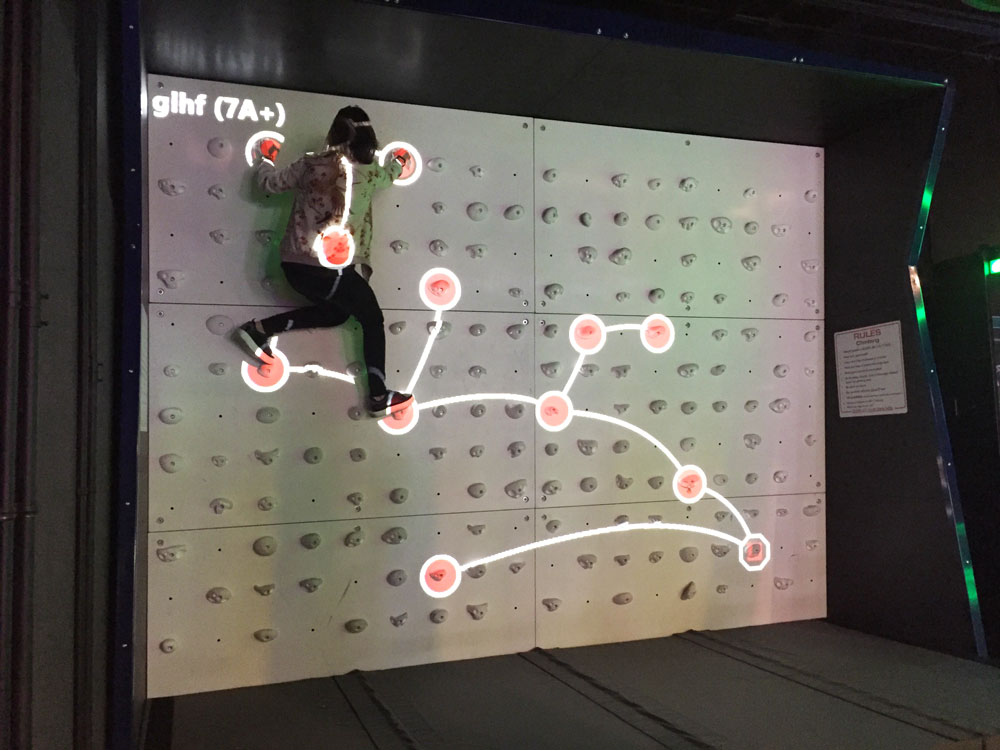 The augmented climbing wall is like a mini rock climbing wall without the harnesses. It's only 12 feet high and has a foam mat at the bottom in case you fall. But the point isn't to climb to the top here; instead, games are projected onto the climbing wall for climbers to play. You might have to climb across the wall to whack a projected bat image, or climb a specific sequence where you only touch the coloured holds.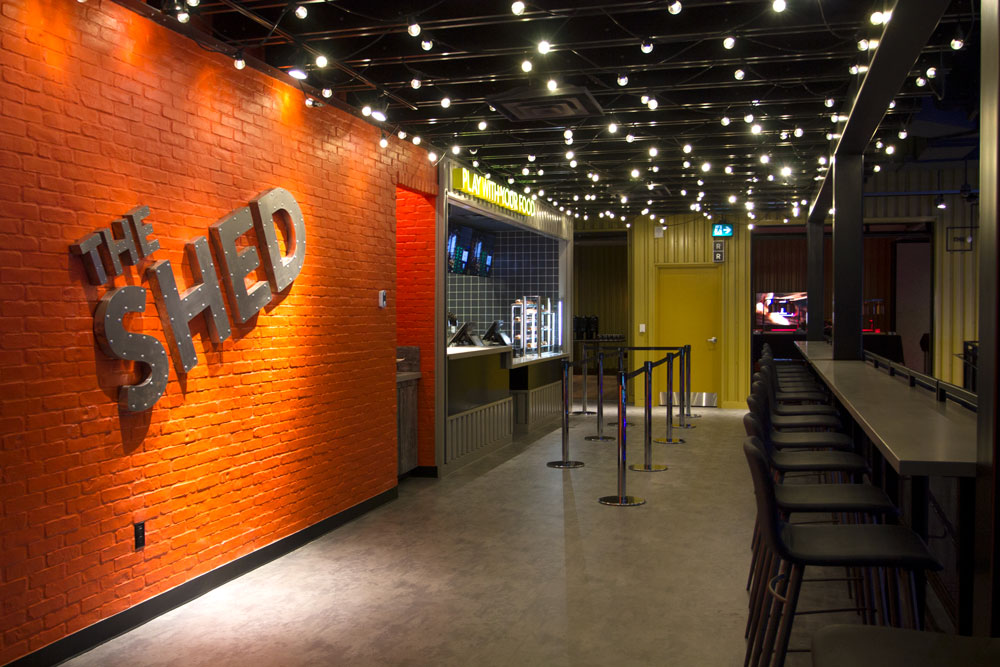 If you're looking for a quick snack, head to The Shed beside The Yard arcade area. The Shed is home to a poutinerie and custom doughnut bar. The poutines come with fresh-cut fries, gravy, cheese curds and toppings ranging from rotisserie chicken to wild mushrooms to lobster.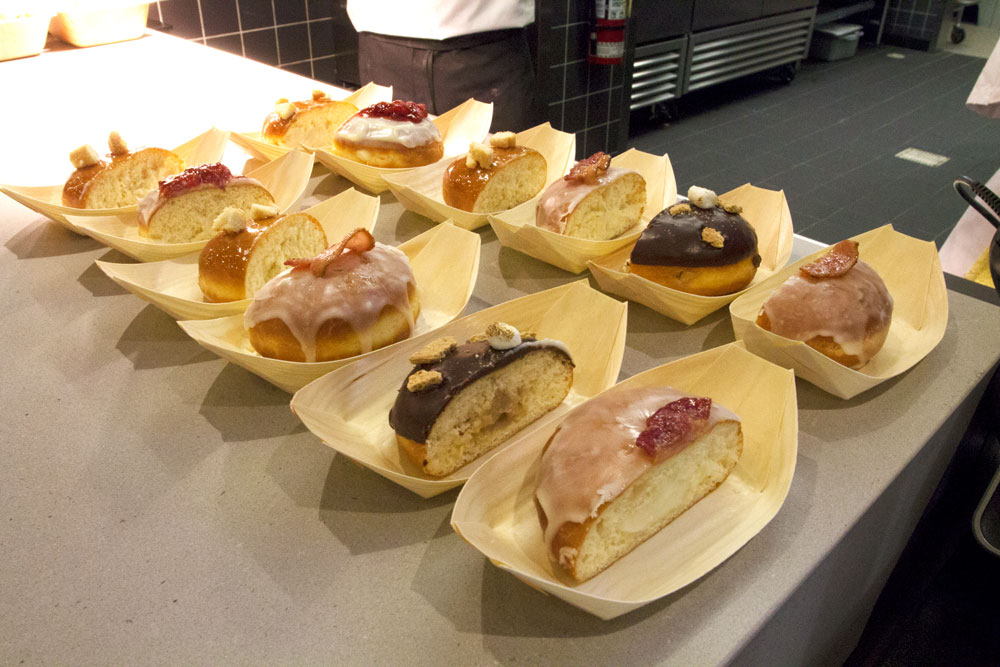 The Shed's custom doughnut allows you to create your ultimate doughnut. You pick a doughnut flavour like s'mores or caramelized banana creme and add a filling of your choice. For an extra charge, you can also order a 1/4 oz. shot of Canadian Club maple whisky, Bailey's Irish cream or Kahlua coffee liqueur for your doughnut.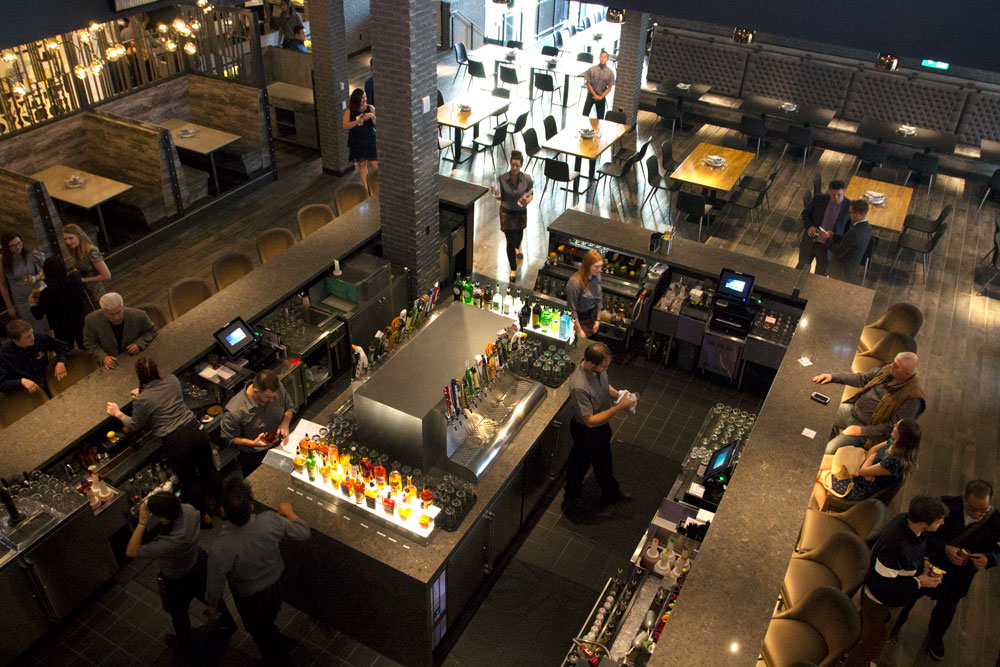 The Rec Room's restaurant, Three10, offers a sit-down dining experience. It gets its named from the number of territories and provinces in Canada and serves Canadian-inspired cuisine. The menu inlcudes starters such as popcorn fried chicken and giant pretzels, wood-fired pizzas, skillet mac and cheese, bison lasagna, a AAA beef burger and organic B.C. salmon. Many of the dishes are cooked on the restaurant's wood-fired grill, which is among the largest in Canada. There's also an extensive drink menu with an almost entirely Canadian selection of beer, wine by the glass and bottle, liquors like Cognac, scotch, bourbon and Canadian whisky, and cocktails like pickled Caesars and strawberry basil lemonade.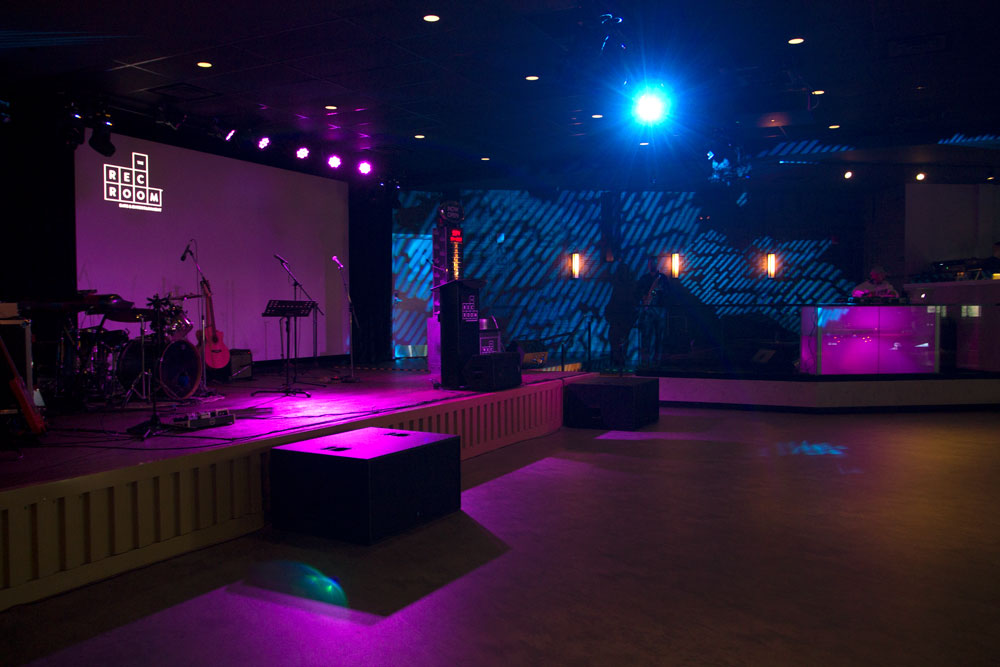 On the upper level, there are more games like ping pong, pool and shuffleboard, another bar and eating area and lots of comfy couch and armchair seating. There's also an area called The Hall, which is a stage area that will host events such as musical acts and parties.