In the fall of 1999, a group of friends congregated on a family ranch and created the weird, wood and widget world of The Old Trout Puppet Workshop. Now, the crew is remounting its first production, The Unlikely Birth of Istvan, for the 8th edition of the Festival of Animated Objects. Its workshop is buzzing with activity in preparation for Istvan's return.
It's something the Trouts have wanted to do for a while, says co-founder Pityu Kenderes. Even though the performance is an old one, the themes of birth, death and opposing forces have remained just as relevant as when it was conceived, possibly because of where it was conceived. "When we made this show, we were city kids on a farm. We had an idealized view of what that was going to be like," says Kenderes. "We were put in charge of some fairly grim tasks with farm animals and got involved quite directly with the life death cycle. It became a thing that educated this particular piece."
For co-founder Peter Balkwill, restaging Istvan, which he describes as a "visual poem that lurches itself to life," is an opportunity for the show to gain a wider audience than its small run initially permitted. It's also a chance for audiences who saw those early performances to gauge if time has made the Trouts any wiser in how they approach their work. "We are making changes. Many people loved this show, so they'll get to see it and determine for themselves if we are being chained by our 'new intellect' or if we are being liberated by it," says Balkwill.
Nick Di Gaetano has been working with the Trouts on and off since 2010 and says that bringing back Istvan has been an interesting exercise in updating certain aspects while conserving what made the show magical. "It's a show made in 1999 and audiences are different now. They understand narrative and symbolism differently than they might have 20 years ago," says Di Gaetano. "People have seen Old Trout shows for nearly 20 years, so you're dealing with an expectation of how your work has progressed. It's funny how we're 'Trouting' up the show, because there's an aesthetic that's evolved over time."
The crew has been rehearsing for a couple of weeks. It meets in its Quonset-like studio every day in preparation for the show and to fix old elements of the show that spent more than a decade in boxes. The Trouts have also been busy building and planning for its newest performance Underland. It's a decidedly Trout-like take on the Alice in Wonderland story, where the audience is invited backstage to see a troupe attempt to perform a version of the Lewis Caroll classic while their 'Alice' hasn't arrived.
The Unlikely Birth of Istvan is March 15 to the 26 at DJD Dance Centre, 111 12 Ave. S.E. For more information, visit puppetfestival.ca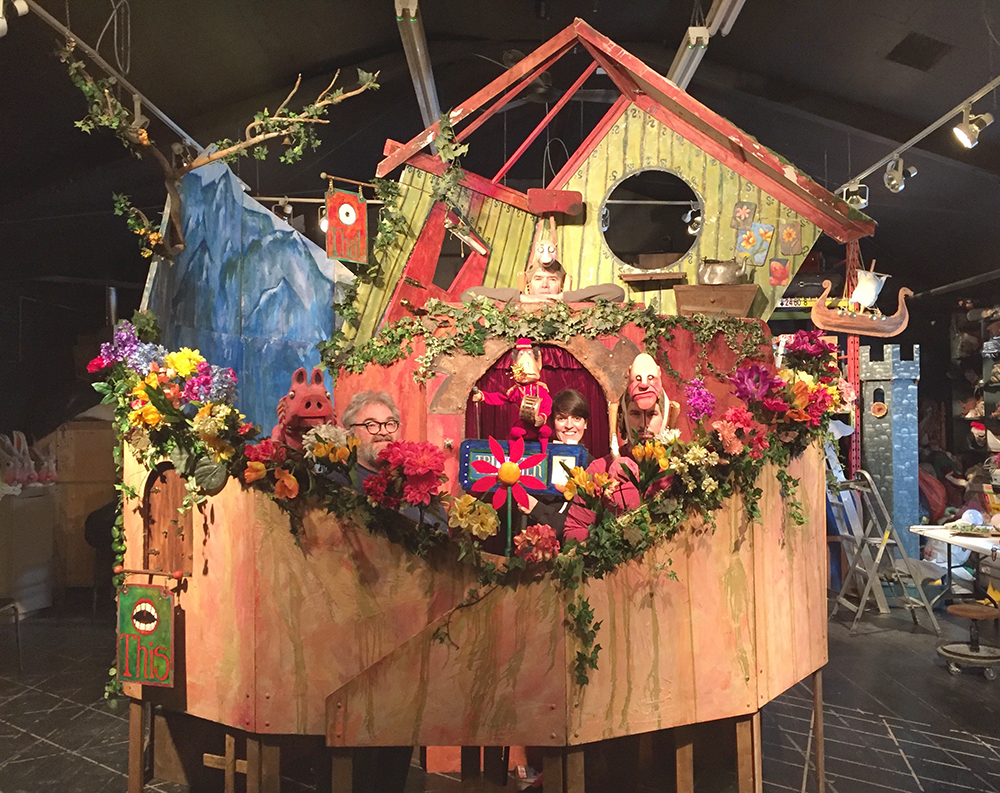 Some of the Old Trouts and its collaborators inside the set of The Unlikely Birth of Istvan. From left to right: Pityu Kenderes, Peter Balkwill, Teddy Ivanova and Nick Di Gaetano.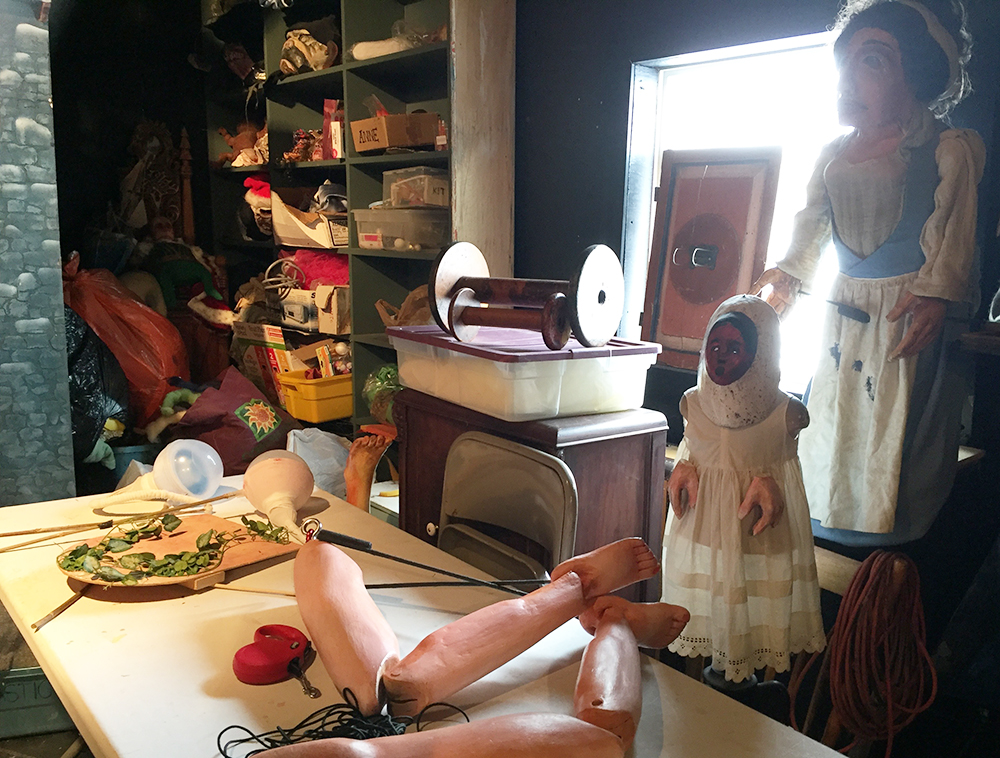 Bits of bodies and old puppets fill most of the space in the workshop.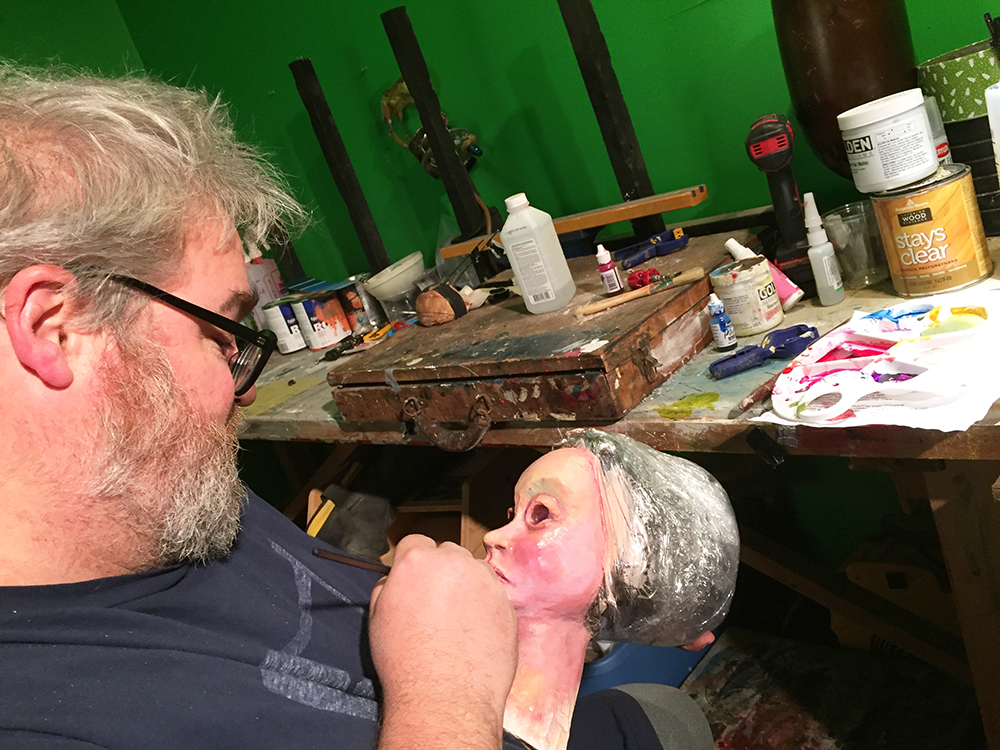 Pityu Kenderes at work on a puppet in a paint-filled side room.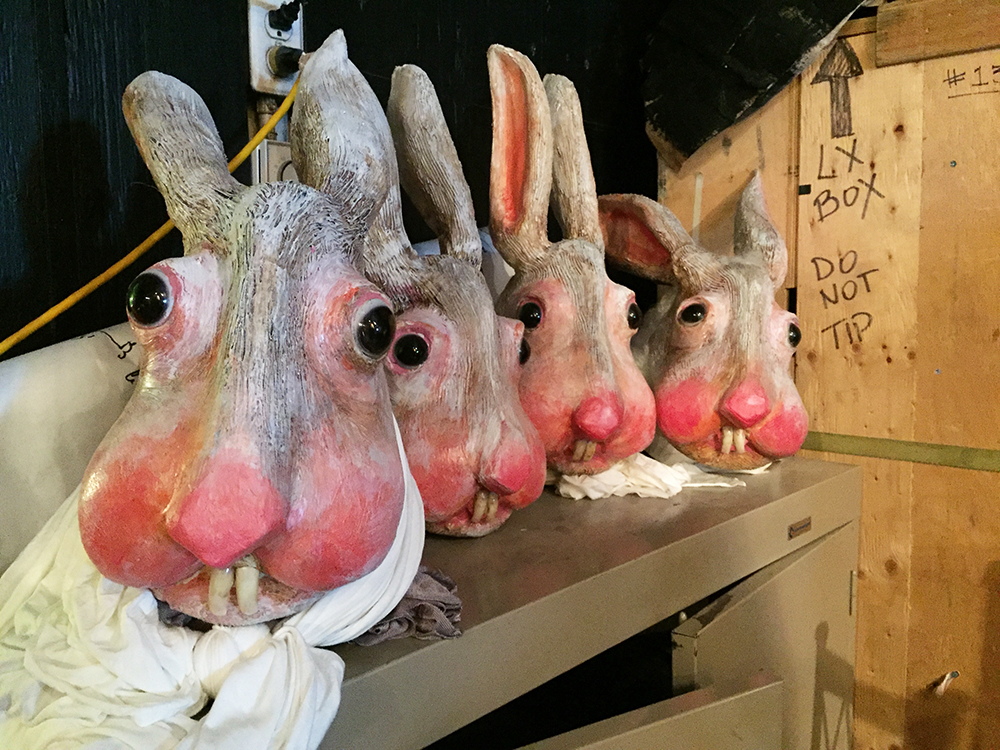 Some rabbits from the upcoming Underland production. Though all are cast from the same mold, the Trouts say that placement of smaller details like eyes and ears give each one a distinct personality.

The crafting and woodworking rooms inside the workshop.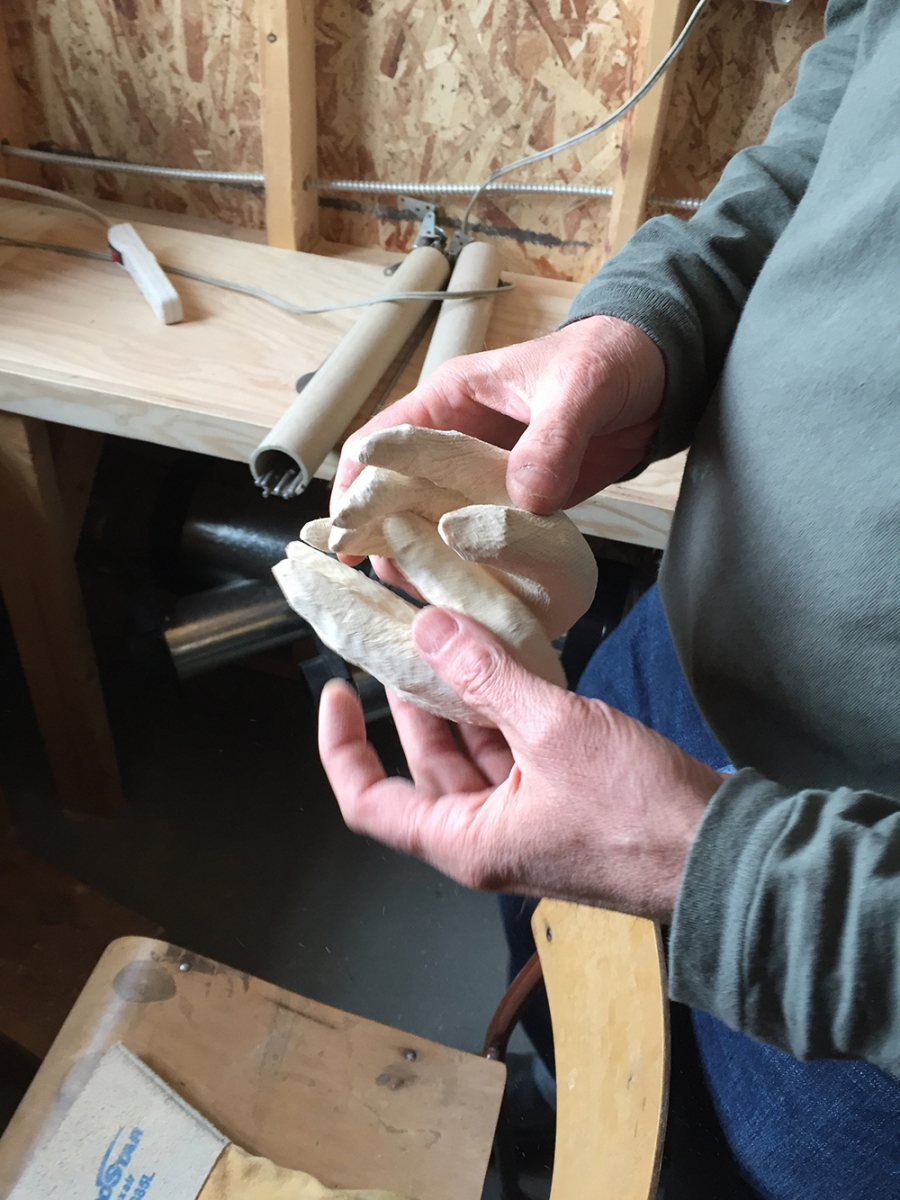 Peter Balkwill holds a pair of carved puppet hands. "The second show we ever did, the group said you have to learn how to carve. So I set out to learn how to carve hands, getting through these weird, grotesque flat monkey paw looking things, until I finally created a hand with a sense of 'handness,'" says Balkwill. "There was a stack of failed hands next to me and a mountain of dust. I finally started to get the sense of a hand."