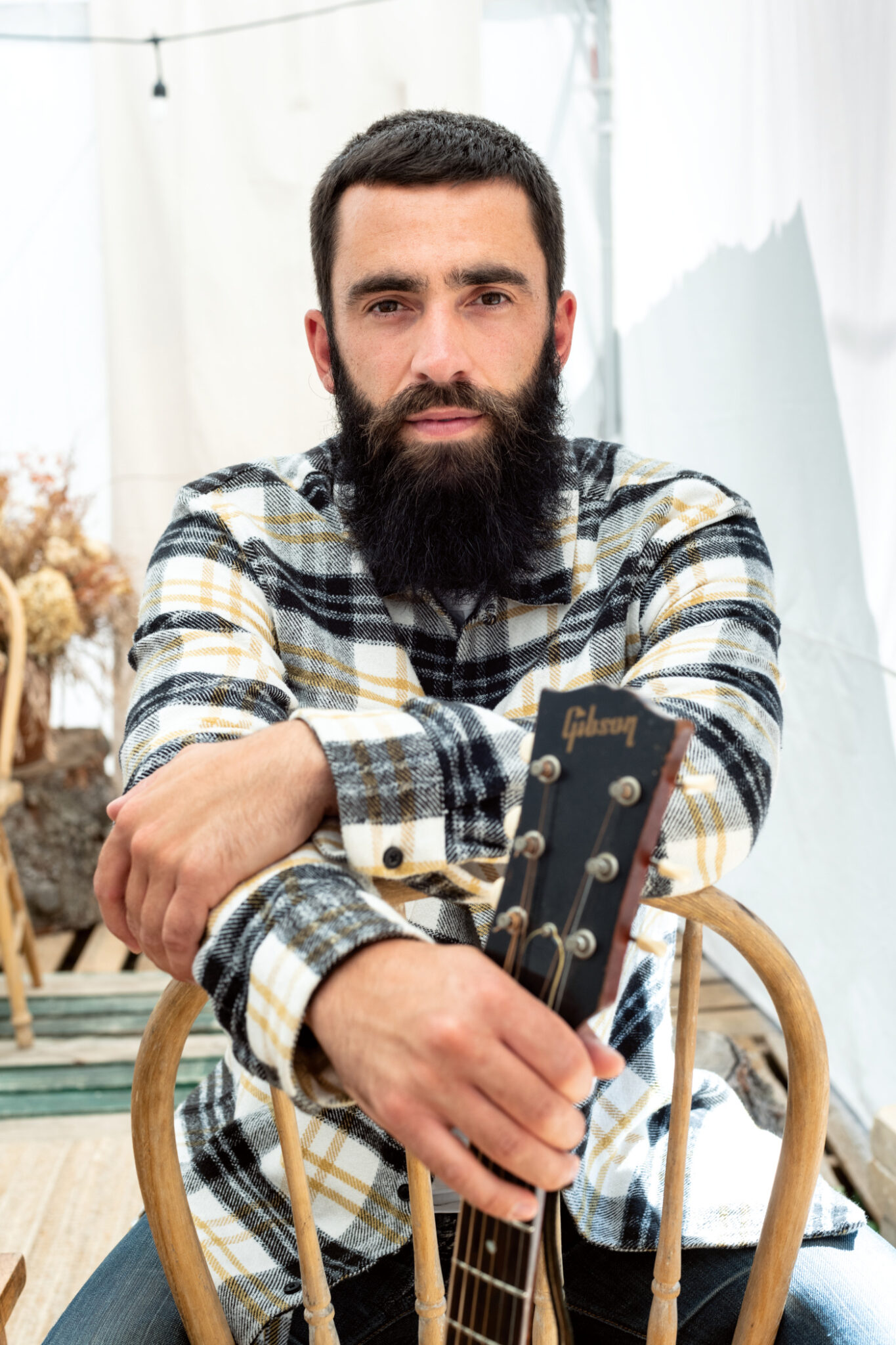 Like so many of us, Michael Bernard Fitzgerald has been working from home lately. More specifically, since May, the singer-songwriter has been performing to small audiences in a tent he calls the Greenbriar on the parking pad behind his home.
"I put up tickets for 14 concerts and nine of them sold, so then I put up another six and they all sold in about 20 minutes," he said. Shortly after, he sold out 55 concerts in what became known as the Summer Nights Series.
While the idea of the tent came before the pandemic and was originally intended to be for touring only, social-distancing guidelines encouraged him to put it to use at home. "I wanted to figure out how to blend tour life and home life," said Fitzgerald, a full-time musician since 2008. Like many others working from home, he particularly enjoys his new commute.
Also, the tent life allows him to perform almost every night if he wants to. "As a singer, my job is to sing," he said during one of the summer performances. He may be a singer, but he's also a practiced and easygoing storyteller who makes the extreme intimacy of a show for up to 10 people feel comfortable.
The tent has a rustic feeling with sisal rugs covering floorboards made of wooden pallets and Edison bulb patio lights strung overhead. A Bose speaker and two microphones help make sure it is still a professional experience for paying audiences.
In many ways, performing live music is about creating an atmosphere for the audience. The tent space allows much more control over most of the elements of that atmosphere — but not all of them. In his Inglewood backyard, Fitzgerald's performances are often punctuated by not only birdsong but also aircraft passing overhead and the sounds of the nearby railyard. "Those are actually pre-recorded, there are speakers outside," he quipped as what seemed like a particularly low-flying plane passed.
Now he and his tent (a new, slightly larger one) are off on a Canadian tour to launch his new album, Love Valley.
Although recorded before the pandemic, the album was also written and recorded mainly at home, or at least in Calgary. While he had previously recorded and written in L.A. and other music hubs, Fitzgerald says he was ready to write on his own again at this stage in his career. "I took a full year to work on it and it seems like a sort of 'graduation' piece. It took all of my professional experience thus far to make this album," he said.
The album also does what a lot of us are doing now — looking forward with cautious optimism to a future filled with a quiet love.
Tour and album information at michaelbernardfitzgerald.com