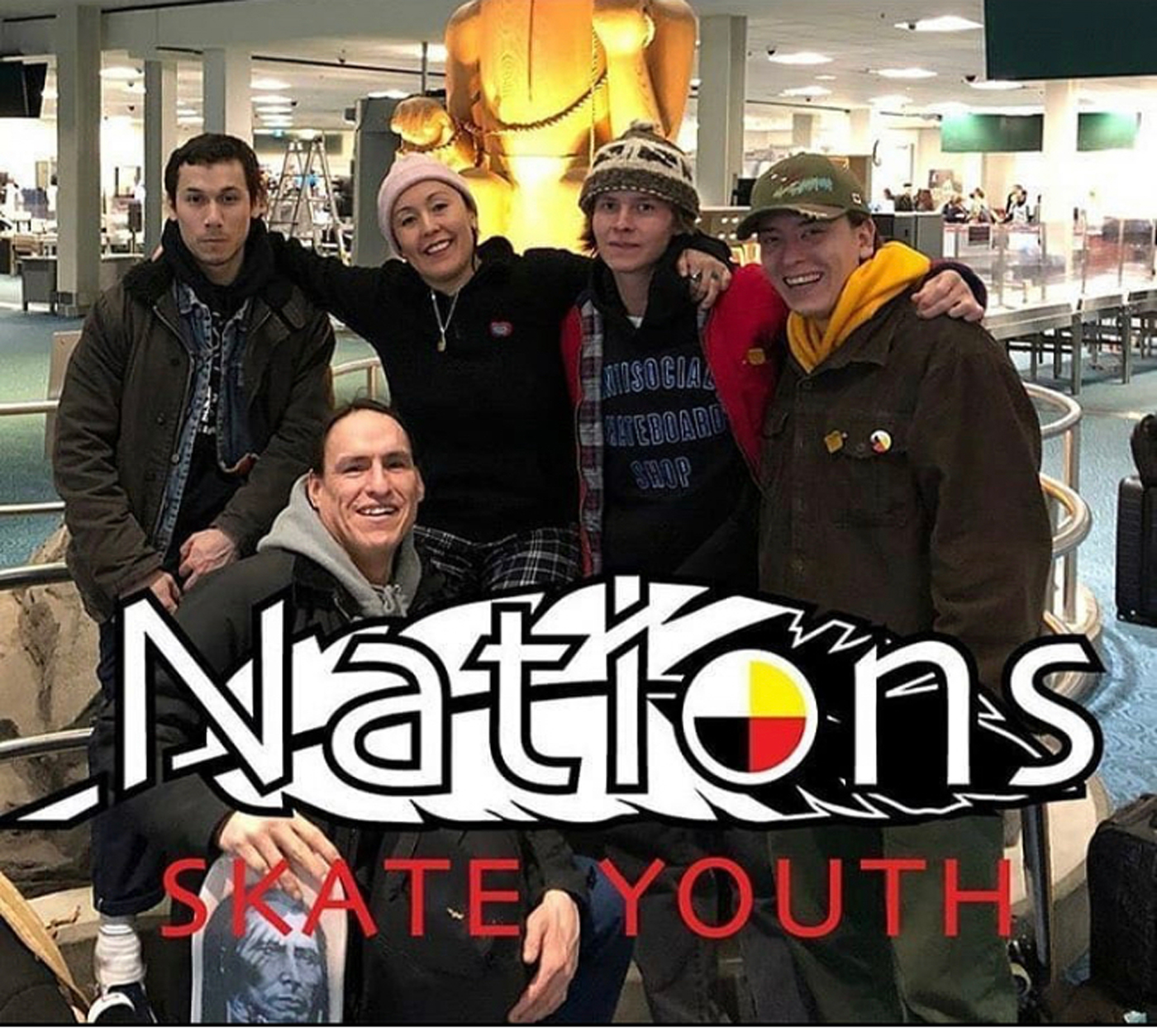 The Indigenous-led organization Nations Skate Youth is coming to southern Alberta this month to host skateboarding workshops for Indigenous youth living in Tsuut'ina and Morley First Nations.
Nations is a non-profit that encourages youth to engage with their culture and keep Indigenous traditions alive. Through skateboarding, they empower youth to remain connected to their culture and embrace their right to self-determination.
The Nations skate workshops closest to Calgary will be in the Tsuut'ina Nation on July 21 and Morley First Nation on July 22, with four additional stops in the following days. Youth living in Tsuut'ina Nation or Morley First Nation are encouraged to show up from 11 a.m. to 5 p.m. at the community centres and participate.
This endeavour into Alberta was funded by supporters through a GoFundMe campaign set up by the Nations team earlier this year. The goal was to raise $10,000 to cover gas, lodging and safety equipment amongst other expenses for the six Alberta workshops, and they have now reached an impressive $18,223.
"It's important for these kids to hear our story and for us to be able to have our message connect with them. They see people like them speaking and it makes them want to listen," says Nations co-leader Joe Buffalo.
Launched in early 2020, Nations is led by prominent skaters like Buffalo, who recently went pro with the Saskatchewan-based company Colonialism Skateboards. Now based in Vancouver, Buffalo is originally from Maskwacis, Alberta and the Samson Cree Nation just outside of Edmonton. He is a survivor of the residential school system and by all accounts the first professional skater to have attended the extremely destructive institution.
"Skating is an international language, man. It doesn't matter what language you speak or what culture you are if you see someone skating, it's a community. I found a community when I started skating and I want to pass that on to these kids," Buffalo says.
The workshops will include keynotes from Buffalo and other members of the Nations Skate Youth team as well as lessons. Workshop sponsor Vans will also be providing prizes and gifts for the youth.
Earlier this year, the Nations team put out a call in the Vancouver area for any skate decks, trucks or wheels that people could donate. Because of the groundswell of support, the youth that attend the workshops will be able to skate even if they don't have gear of their own.