If 2020 was defined by uncertainty, then Jiajia Li plans to kick off 2021 as the year of community. In lieu of any usual live performance, the artistic director of the Calgary Chinese Orchestra (CCO) has teamed up with award-winning filmmaker Vicki Van Chau and local music producer Warren Tse to create a new documentary, Off to the Races, to celebrate Chinese New Year.
"I just wanted to bring up a little bit of this kind of uplifting energy to show our audiences [that] things can get better when we're working together," says Li.
Off to the Races tells the tale of "Horse Race (赛马)," a song inspired by a Mongolian folk tune that was popularized in 1960s China and has now evolved into a household favourite during the new year. From December 14, 2020 to January 15, 2021, the CCO invited instrumentalists via social media to submit a video of themselves playing the song on the erhu — the two-stringed, bowed instrument the song is traditionally performed on — to be included in the film and soundtrack. Li, Tse and Chau expected to receive a dozen videos at most to fill up the roughly seven-minute documentary, but were astounded when they ended up with 72 submissions from both Calgary and around the world.
"It's already been kind of revealing in the submissions process the way that this piece has actually touched all sorts of interesting corners already," says Tse. "We received a submission from a Calgary fiddler and it turns out that this piece is already part of their repertoire, which kind of blew my mind."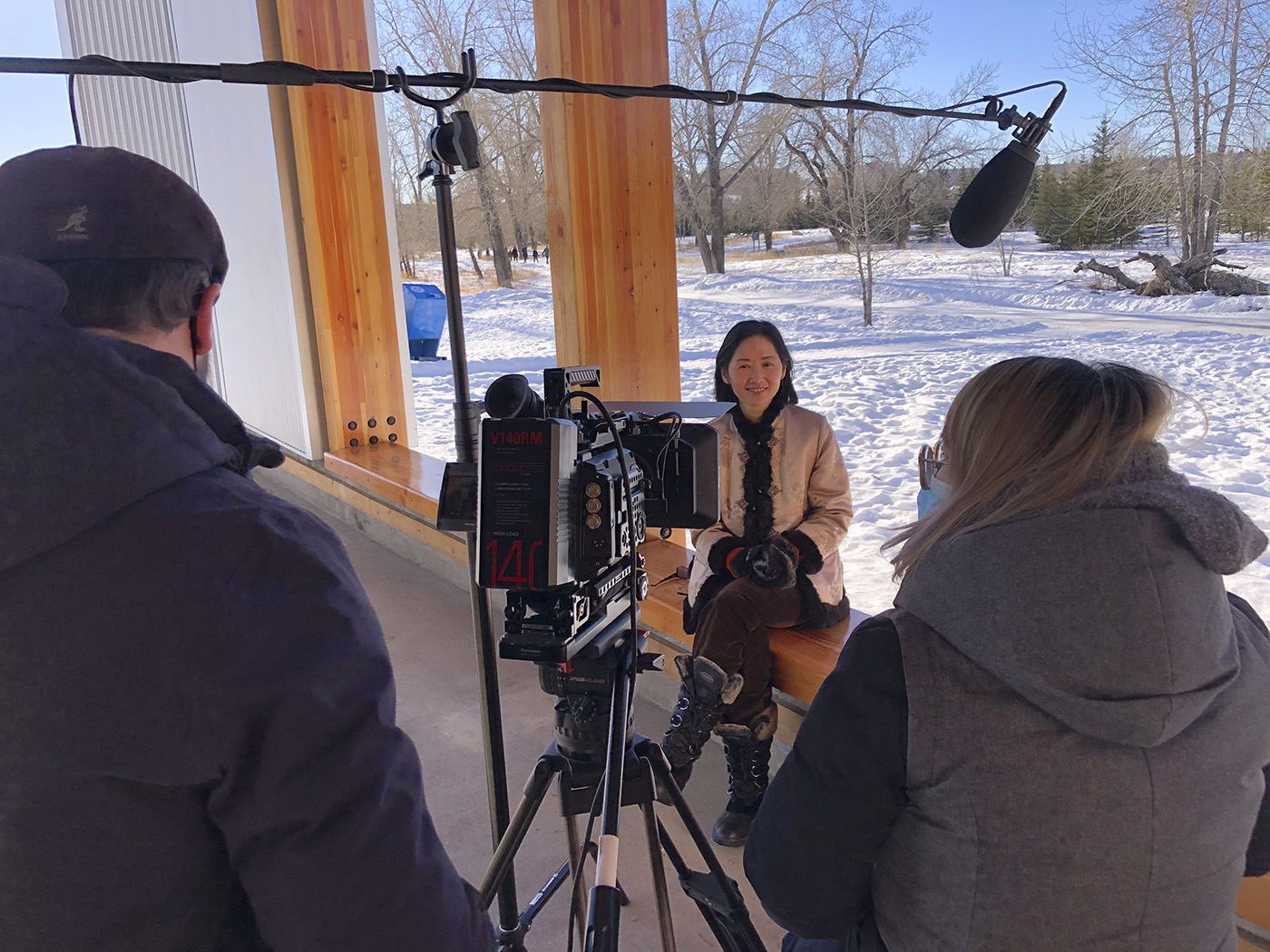 Unbeknownst to them, the popularity of "Horse Race" went far beyond the repertories of just erhu players and their call for submissions had snowballed as musicians shared the invitation with family and friends worldwide.
Videos were submitted from instrumentalists located as far as Singapore, and from musicians as young as five years old to virtuosi like Nicole Ge Li, a master erhu player in Vancouver. There were also submissions from western musicians like cellists, violinists and bass players (there's even a rendition of the song on the synthesizer).
The mini documentary/music video celebrates the power of music to cross borders and excite people from all walks of life, and will include scenes of the filmmakers discussing the process of mixing the varied submissions together for the soundtrack.
"A lot of my films are based on what I know and kind of really putting a spotlight on not only the Chinese identity but specifically the Chinese Canadian identity," says Chau, "And a lot of these players who might not even speak Chinese as the first language and [are] kind of finding their own culture through music… I just find that just a really compelling sort of concept."
The documentary premieres Sunday, February 14, 2021 at 2 p.m. MST online and is a free event for anyone to attend. Registration is online and will be followed by a virtual after-party, interviews with the filmmakers and other special surprises. For more information, visit calgarychineseorchestra.com.