Bowling in a bar is the ultimate date night activity. Challenge each other to a friendly round of bowling in an adults-only atmosphere (after 7 p.m.) and choose your eats from the full National menu. Lanes accommodate up to eight people, so this is a great spot for double or group dates. Extend the evening by playing ping pong or pinball and end the night upstairs with beers at National on 10th.
341 10 Ave. S.W., ntnl.ca
Few things pair better than arcade games and beer. Add your partner to the mix and you have an evening to remember. With more than 100 arcade games to choose from, there's plenty to do in this 50,000-square-foot entertainment centre located at Deerfoot City. Challenge each other to a competition on the climbing wall or work together to win at trivia night. Afterwards, wind down together over a wood-fired pizza at The Rec Room's restaurant, Three10.
1180, 901 64 Ave. N.E., 587-6077, therecroom.com
View this post on Instagram
Ajito is a trendy, speakeasy-style bar tucked inside Sho Sushi, and finding it is half the fun. What appears to be a vintage Coca-Cola vending machine is actually the hidden entrance. Once you've stepped inside, you can tuck into authentic Japanese food and drinks together. You might even feel like you've left Calgary altogether.
110, 7212 Macleod Tr. S.E., 403-252-7099, ajito.ca
Bowness Park is one of Calgary's most popular parks for a reason. Whether you're paddle boating on the lagoon in the summer or making use of the skate track in the winter, there's no shortage of outdoor fun to be had year-round. The grassy expanse is perfect for setting up a picnic, but if packing a lunch isn't your thing, Seasons of Bowness is a lovely dining option.
8900 48 Ave. N.W., calgary.ca
The monthly Spark After Dark Events are a hit with the 18+ crowd, and with a bar, music and interactive science displays based on adult-oriented themes, it's not hard to see why. Plus, the whole science centre is open for you to explore together while sipping on drinks. You're never too old to learn something new and have fun while doing it.
220 St. Georges Dr. N.E., 403-817-6800, sparkscience.ca
Go on a shopping date at the Calgary Farmers' Market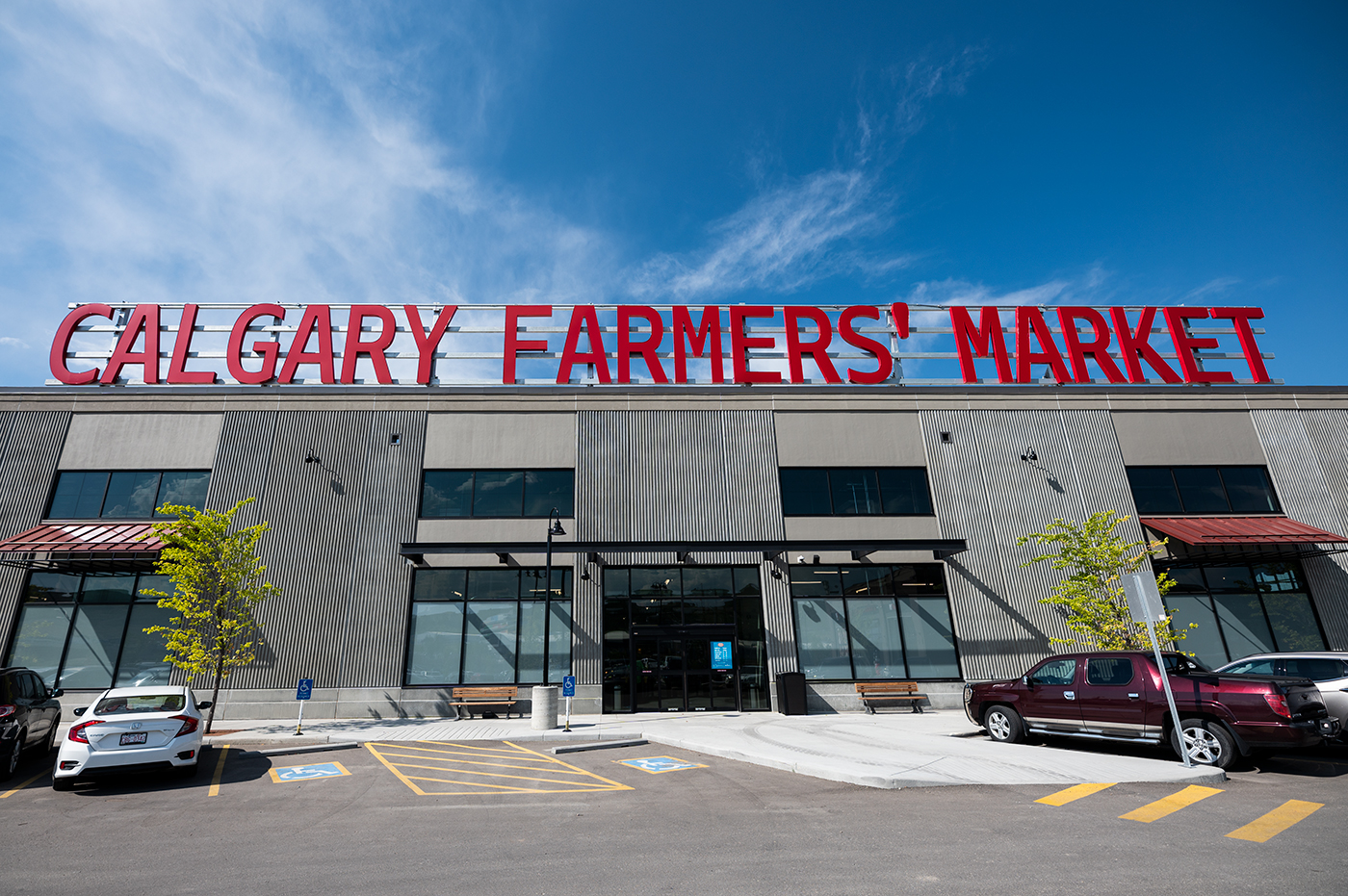 Maximize productivity by turning mundane grocery shopping into an adorable afternoon date at one of the two Calgary Farmers' Market locations. Not only do both locations feature fresh produce year-round, but you can also find a wide variety of desserts, drinks, meat, international food, organic goods, art, homeware and more. Complete your trip with a bite at the food court or a drink from local coffee shops like Analog or Phil & Sebastian.
25 Greenbriar Dr. N.W., calgaryfarmersmarketwest.ca; 510 77 Ave. S.E., calgaryfarmersmarketsouth.ca
It doesn't get much cuter than looking at furry animals, so grab your partner and set off to see everything the Calgary Zoo has to offer. Check out the adults-only activities that happen throughout the year, and during the winter holiday season, take a romantic stroll down Lover's Lane at Zoolights.
210 St. Georges Dr. N.E., 800-588-9993, calgaryzoo.com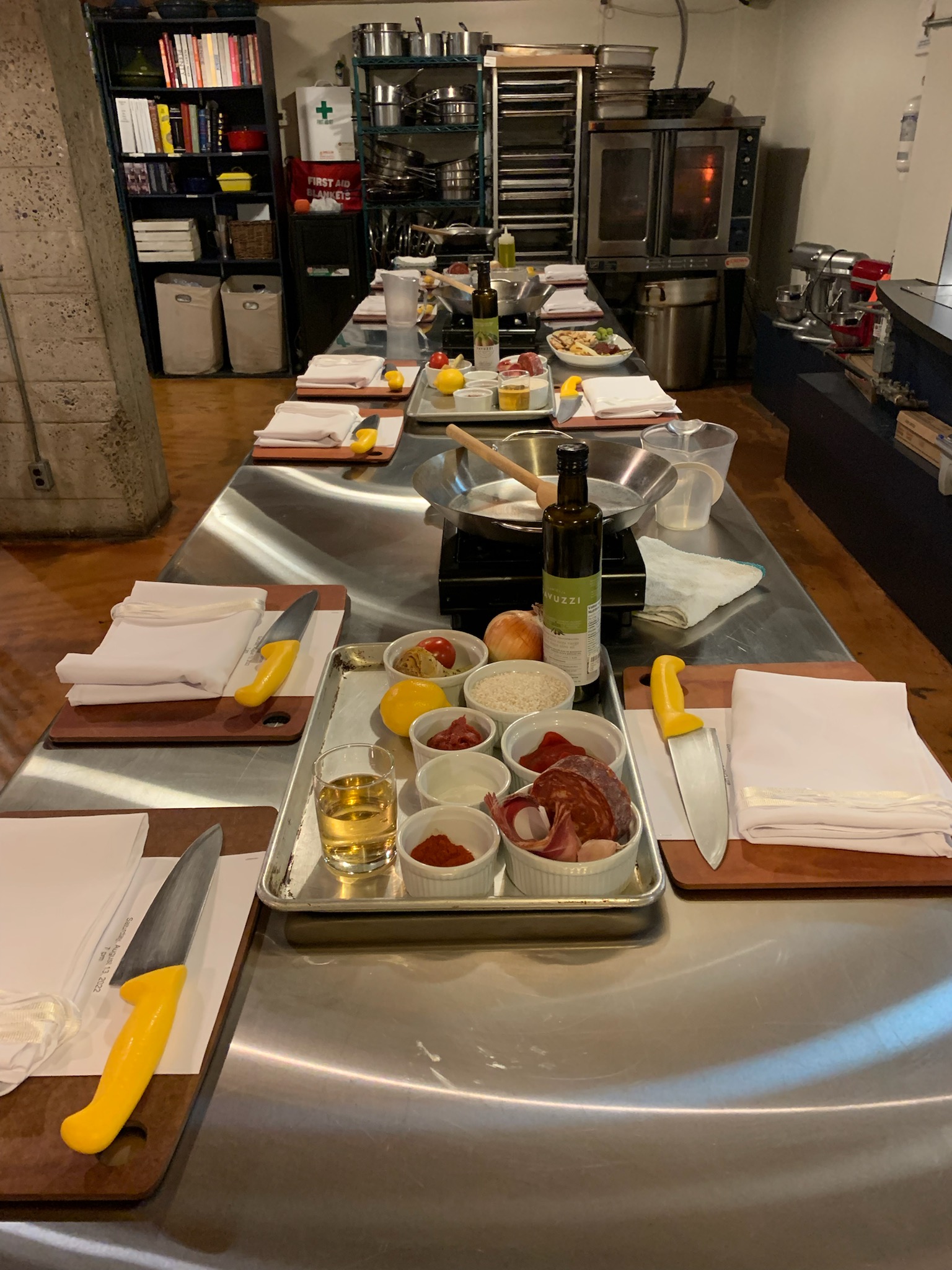 If the way to your heart is through your stomach, then there's no better date than a cooking class with The Cookbook Co. Cooks. Hone your culinary skills with the help of expert chefs as you make bread, pasta, dumplings and more while you and your partner indulge in a glass (or two) of wine.
722 11 Ave. S.W., 403-265-6066, cookbookcooks.com
Built in 1911, downtown's Historic Firehall hasn't been used as a fire department since 1973, but that doesn't mean it's out of use entirely. The space now features regular events like block parties, markets, movie nights and more. Be sure to check the website to see what's coming up next.
144 6 Ave. S.E., 587-703-2209, historicfirehall.com
Calgary's Glenbow museum has opened a satellite location in The Edison building while it undergoes a major renovation. Entry is free thanks to the Calgary Downtown Association, making it easy for art buffs, families, first-time visitors and couples to visit the exhibits as much as they'd like. Once you're done taking in the art, head downtown for a snack or cocktail at one of the many nearby restaurants.
150 9 Ave. S.W., 403-268-4100, glenbow.org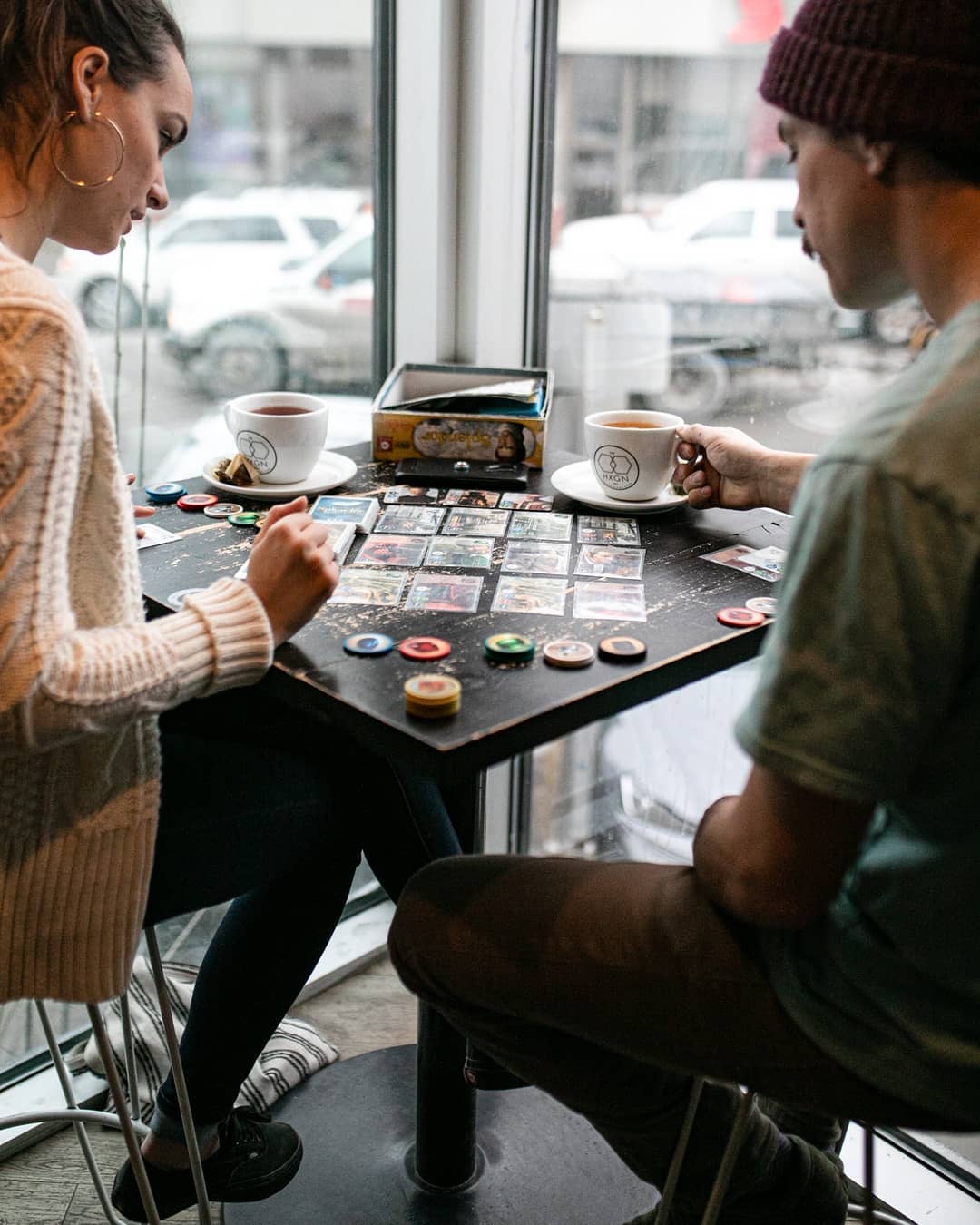 Nothing says "true love" like absolutely annihilating your partner at a board game, right? At Hexagon Cafe, it doesn't matter if you're a gaming expert or a complete novice; with hundreds of games to choose from and a menu featuring café staples and various snacks, you're sure to find something up your alley.
200 1140 Kensington Rd. N.W., 403-209-2881, shop.thehexcafe.com
Competitive couples, we're not done with you yet. Enjoy Hop Scholar Trivia Night at Inner City Brewing Company every Monday at 7:30 p.m. with topics such as pop culture, music, random knowledge and unusual historical facts. You can play for free with teams of up to six people. Due to the popularity of the event, reservations are encouraged.
820 11 Ave. S.W., 587-880-8600, innercitybrewing.ca
View this post on Instagram
This spot combine real-life golf with advanced TopTracer technology for a golfing experience that's popular for families, work events, parties and of course, dates. Go head-to-head in long-drive or skills competition, or play a full course at some of the best courses in the world through the virtual golf experience. And forget the days of hunting down the beer cart — you can order drinks and snacks right to your stall.
34122 East Harmony Trail and 31 Heritage Pointe Drive, launchpadgolf.com
Whether it's a special occasion or you're just looking to unwind, Leela Eco Spa's couples massage is a great way to indulge with your partner. All massages are tailored to meet your specific needs.
Multiple locations, leelaecospa.ca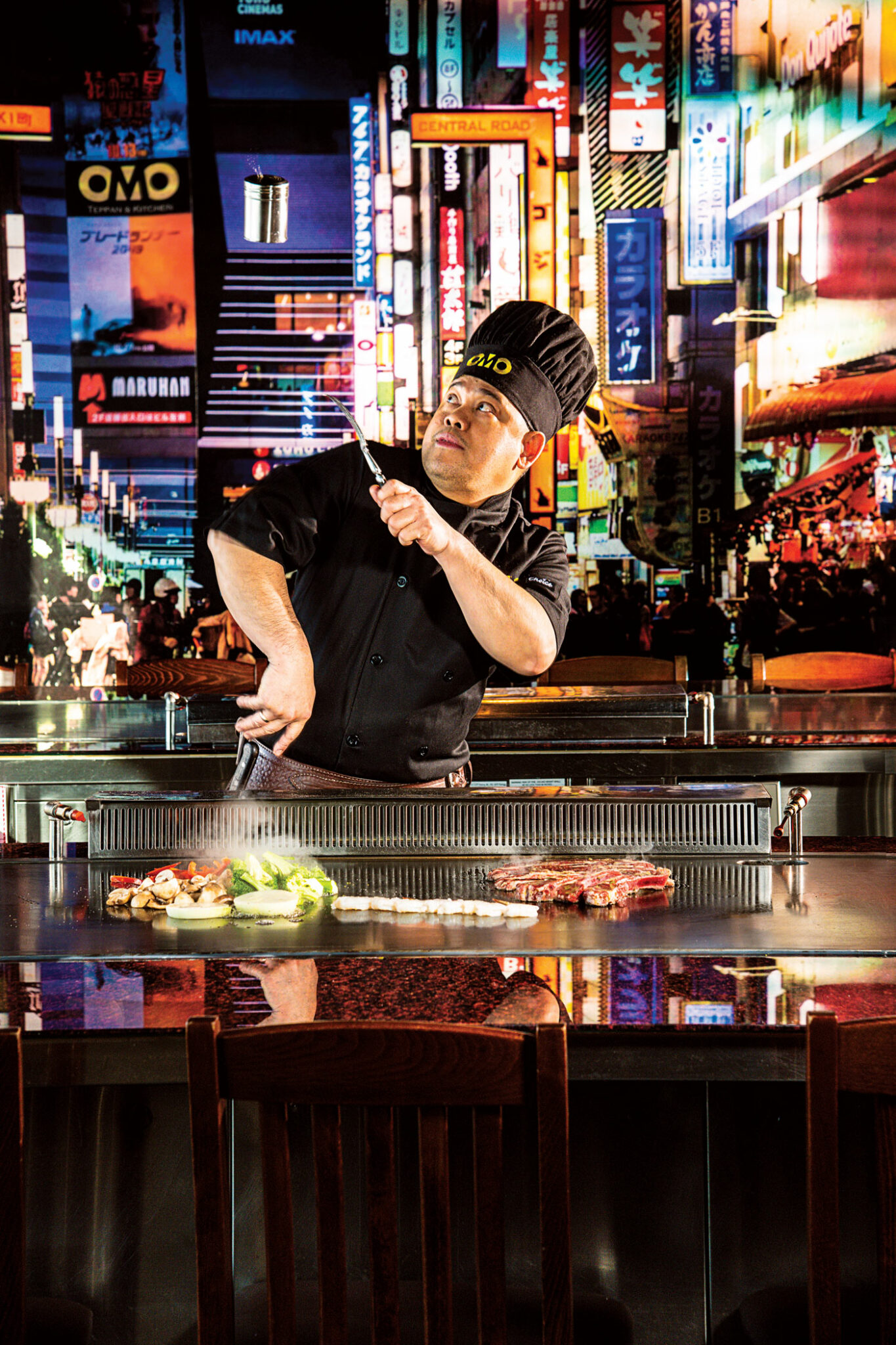 Few dining experiences are as thrilling as teppanyaki dining. Book your reservation at one of the grill tables to see the talented chefs at OMO Teppan & Kitchen grill up a delicious array of veggies and meat right in front of you. It's like dinner and a show in one spot.
5222 Macleod Trail S.W., 403-764-3222, omoyyc.com
Prince's Island Park is a breath of fresh air no matter what the season. In the summer, enjoy a picnic in the flower gardens or catch your favourite folk musician at the Calgary Folk Music Festival. It's also nice to bundle up and walk hand-in-hand with your partner while taking in the beautiful fall changeover. Walking through Prince's Island Park to River Café is almost as wonderful as the food there. Go for brunch or dinner.
698 Eau Claire Ave. S.W., calgary.ca
Let your creative side run wild at Raw Canvas' paint nights. These 1.5-hour classes range in difficulty and price, so be sure to check the calendar to find the option that will work best for you and your partner. Your experiences can be accentuated with snacks and drinks, and as an added bonus, you'll go home with a painting you'll be proud to hang in your home.
1200 37 St. S.W., 587-433-1131, rawcanvas.ca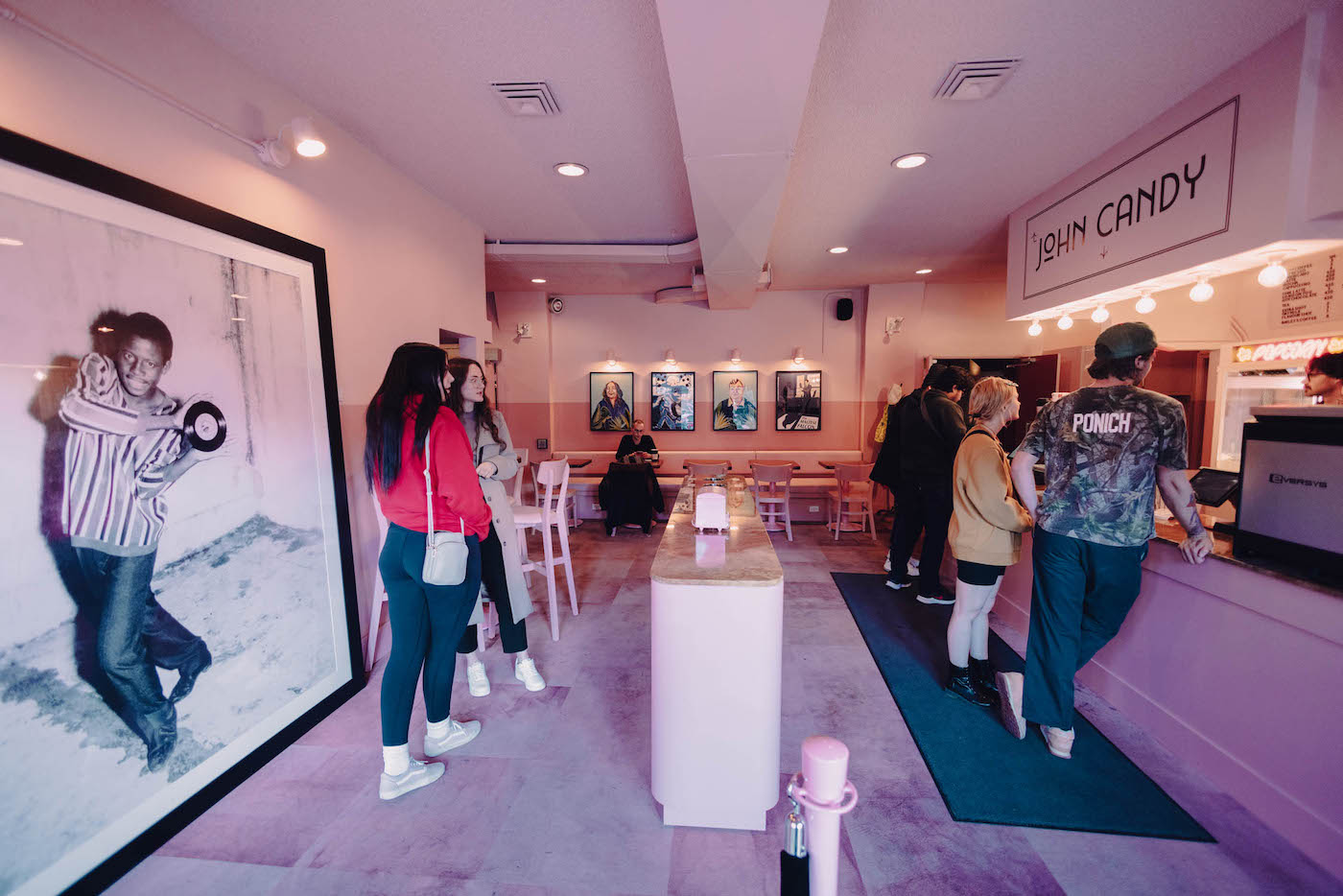 The recently renovated Plaza Theatre will transport you back in time with its lush pink interior and old-fashioned movie posters that pay homage to its 1930s origins. Take in a show, and follow it up with conversation around coffees at the built-in cafe or cocktails in the lounge.
1133 Kensington Road NW, 403-283-2222, theplaza.ca
Delicious sushi is just a click away at Point Sushi, Calgary's only bullet train sushi bar. You simply enter your order on the supplied screen, and a miniature high-speed bullet train will race around a track to deliver you your meal. It's a dining experience that's both fast and fun.
116 2 Ave. S.W., 403-290-1118, @yycpointsushi
The Ship's Punk Rock Bingo is not your grandma's bingo night. The pints are flowing and the prizes are an odd assortment of items that can include retro board games and memorabilia. Whether you're there for the Bingo or checking out a concert or drag show, the lively atmosphere is sure to make for a memorable night out.
534 17 Ave. S.W., 403-245-3333, shipandanchor.com
View this post on Instagram
The Prairie Emporium is a bar, coffee shop and event space located inside Ill-Fated Kustoms motorcycle shop that hosts a variety of different events. Take in one of the frequent Blue Jay Sessions, which feature local musicians, or keep your eyes peeled for an upcoming drag brunch, film screenings, comedy shows and more.
300, 334 53 Ave. S.E., 403-255-3240, theprairieemporium.com
The Ruberto Ostberg Gallery is a popular spot with local art fans and is idyllic for a relaxing date night. Browse the contemporary art, check out one of the upcoming events and grab a beverage at The Artist Lounge, a cocktail lounge and restaurant within the gallery.
2108 18 St. N.W., 403-289-3388, ruberto-ostberg.com
Start in Eau Claire and go for a stroll along the East Village Riverwalk, ending at The Simmons Building. Once there, you can sip lattes at Phil & Sebastian, have dinner at Charbar or share a scone from Sidewalk Citizen Bakery. You can also sit on the rooftop patio and enjoy a drink while looking over the Bow River.
618 Confluence Way S.E., evexperience.com
View this post on Instagram
Take a stroll through Stephen Avenue and stop for dinner and drinks before heading to the theatre. The Wednesday Room and Charcut Roast House both have a great menu and an even better atmosphere. Leave enough time to walk off some of that food before settling in for a show at Theatre Calgary. You'll want to get tickets in advance, and there is also a cash bar and snacks.
220 9 Ave. S.E., 403-294-7440, theatrecalgary.com
Calling all adrenaline junkies! Take a ride on the wild side with the outdoor activities offered by WinSport throughout the year. Fly high on a zipline, satisfy your need for speed with bobsledding and downhill karting or take it easy with a round of mini-golf in the summer. In the winter, you can ski, snowboard or even try out a downhill tube ride.
88 Canada Olympic Rd. S.W., 403-247-5452, winsport.ca