In recent years, a growing number of private off-leash dog parks have appeared in the fields and farmlands outside of Calgary. In fact, there is one such offering outside each quadrant of the city.
Wendy Brooks, owner of Country Club Pet Resort, east of the city on highway 22X, says more pet owners are looking for safe places where their dogs can run wild.
"Customers were requesting a place to come out and run their pets where there are no other pets around," says Brooks. "A lot of times, their individual pets are maybe anti-social."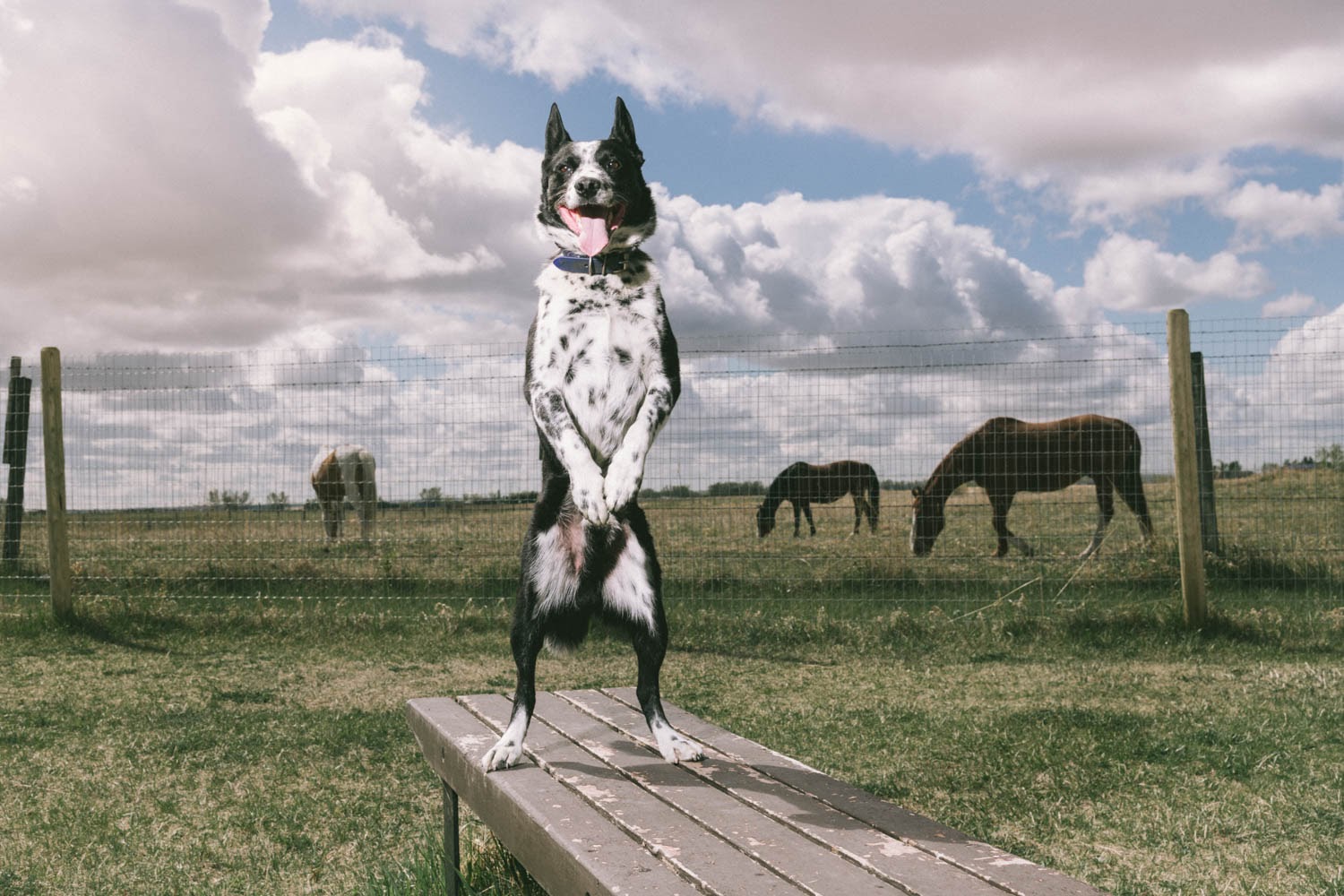 Three years ago, Brooks began renting out four parks on Country Club's 20 acres, adding to the boarding, grooming and other care services for dogs (and cats) the resort has offered for more than 65 years. Each park has three-to-five acres of walking trails, forested areas, picnic tables and park benches, enclosed within five- to six-foot-tall fences and maintained daily by staff. Some parks have tunnels, ramps and jumps. All four parks have been booked solid since pandemic closures and physical distancing requirements have been in effect.
Safety and enjoyment are the two primary reasons for the surge in popularity of private parks, Brooks says, because dogs generally thrive in familiar places with familiar faces, as opposed to situations where anything can happen. A public off-leash park can be intimidating, or even unsafe for a smaller pet, she says.
But the appeal isn't strictly about safety. Brooks says her parks are used for celebrations, too — for example, dog birthday parties in the summertime. Country Club offers options for people to book individually, or in small or large groups, depending on their needs.
Next year, Brooks plans to add an agility park and a water park to the resort, branching out into themes and activities to appeal to different types of dogs and their humans.