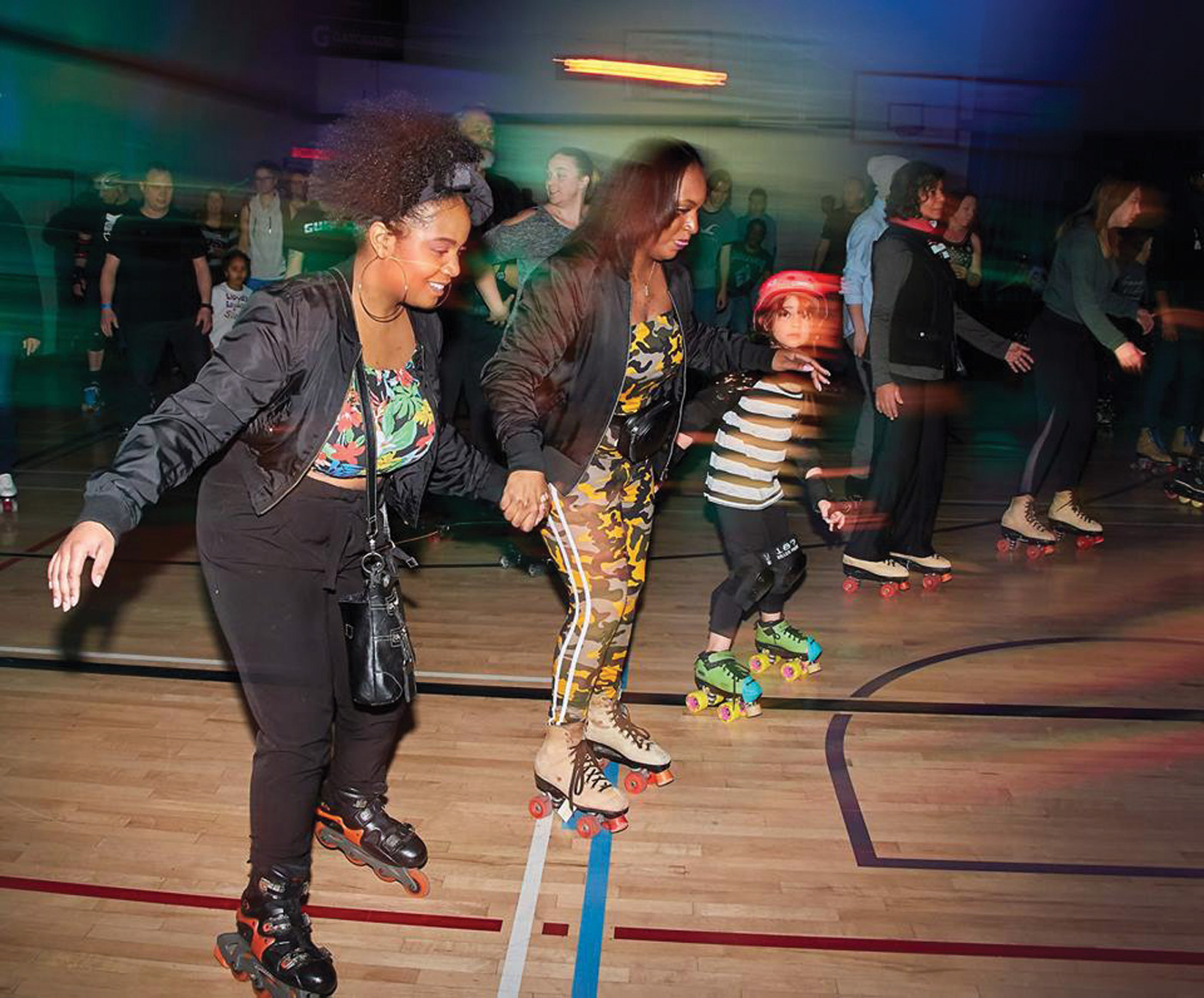 After 53 years of exuberant and sweaty four-wheeled fun, Calgarians laced up their skates at Lloyd's Roller Rink for the last time on Feb. 18, 2018. Two years later, a handful of local groups are working to preserve roller skating in Calgary and cultivate the community that has rallied around the sport for decades.
"I think kids, youth and adults need an outlet. Especially now with technology, everybody's on their phones or on their computers. We need something where we can interact with one another again," says Debbie Shipley-Nance, founder of Roller Recreation Association (RRA). "Roller skating really does that. It brings people together."
After Lloyd's closed, Shipley-Nance, who says she basically grew up at the rink, was adamant about keeping Lloyd's legacy alive. She created RRA to host roller-skating events for Calgarians and promote other local skate groups that share her goals: to keep Calgarians skating, and eventually have a new space to call their own.
Despite the fact Calgary roller skaters have no permanent venue, Theresa Tucci, co-founder of Calgary Roller Skate (CRS), says interest in the sport hasn't diminished. In fact, it has caused the roller-skating community to get creative and work together. "Lloyd's was always there, so we didn't appreciate what we had until it was gone. But the positive outcome from it closing was that it forced the skate community to come together and bring in new people," Tucci says.
CRS now hosts monthly public-skate parties at the Junior Varsity Volleyball Training Centre (JVC), where attendance is often more than 150 people. The group's goal is to create an environment that mimics going to Lloyd's back in the day — though the music will be a bit more contemporary, Tucci says with a laugh. CRS also holds a weekly skate at the Vecova Recreation Centre where they offer lessons for those looking to fine-tune their skills.
Local skaters can also attend weekly Fresh Rollers disco parties every Friday at the Cedarbrae Community Centre. Local skater Angie Thomas initially started Fresh Rollers to introduce Calgary to the sport of dance skating, but since Lloyd's closed, her mission has shifted to provide all skaters a place to express themselves in a safe, accessible environment, as well as show Calgary how many skaters are still out there.
In 2019, on the one-year anniversary of Lloyd's closing, RRA hosted "Lloyd's Legacy Skate," a sold-out event with more than 400 people in attendance. This year, Calgarians can celebrate Lloyd's legacy once again on Feb. 15 at the JVC. Tickets are available at the monthly skate events and through Eventbrite.
"What Lloyd's did was bring people together," says Shipley-Nance. "So we want to pay tribute to a place that changed so many lives and means so much to us, still."