Shakespeare in the Park is now officially Shakespeare by the Bow (SBTB). For more than 30 summer seasons through sunshine, rain, snow and lightning storms, emerging actors have entertained Calgarians with the Bard's verse in Prince's Island Park.
This summer, June 27 to August 18, Theatre Calgary presents A Midsummer's Night Dream. For newbies to seasoned fans we breakdown everything you need to know about Shakespeare by the Bow, including where to park, where to pee and where to find snacks.
A brief history
Founded in 1988 by Mount Royal University (MRU), SBTB provided emerging actors the opportunity to work with professional actors and directors.
In 2012, Theatre Calgary (TC) joined forces with SBTB and, when MRU's theatre diploma program graduated it's final year in 2013, TC decided to keep the summertime theatre tradition going.
When is it?
Shows run Tuesday through Saturday at 7 p.m., and at 2 p.m. and 7:00 p.m. on Sundays. No shows July 22-30 during Folk Fest.
Where is it?
For most of it's seasons SBTB has been on Prince's Island Park, there were a few years when the show ran in MRU's outdoor ampitheatre. The performance site on the island is accessed by three pedestrian bridges. It's easiest to either park at Eau Claire Market and walk across the Jaipur Bridge or in the lot by the Calgary Curling Club on the north side of Memorial Dr. and the Bow. Look for a the SBTB stage and signage.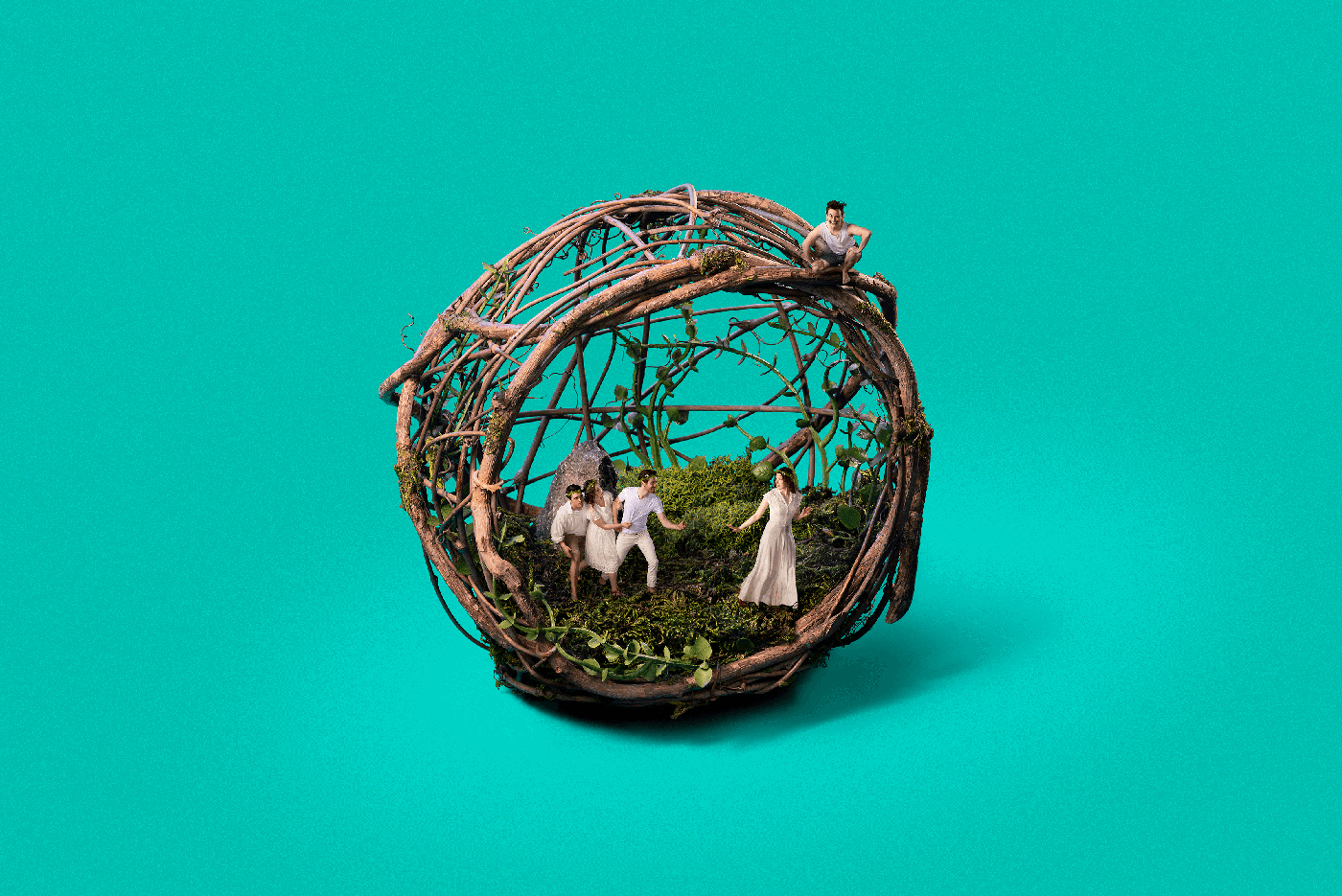 Reserved seating?
No, seating is literally on a grassy hill. Bring a blanket or those camp chairs that sit on the ground. Lawnchairs are a no-no as they obstruct views for audiences behind you. It's also pay-by-donation, with a suggested donation of $20. Dress for Calgary's kooky weather.
Bathroom break
There are bathrooms inside Eau Claire Market, at Eau Claire Plaza, as well as on the island underneath River Cafe.
Snacks?
Bring a picnic! SBTB is ideal with a tasty spread of food to enjoy while you watch. You can load up on treats from Eau Claire Market or splurge and order a picnic basket from River Cafe for $38/per person. The baskets are plentiful and packed with local and seasonal ingredients. There is also water and ice cream available to purchase at the show.
Is it in English?
Shakespeare can sound a bit strange, especially if you're unfamiliar with it. His plays are written mostly in a pattern called iambic pentameter or blank verse. The words don't tend to rhyme, but there is definitely a rhythm to the language. As your ear adjusts, you'll pick up more and more of the play. It's a different way of listening than what we're used to. There's also usually a lot of physical comedy in Shakespeare's shows, which helps tell the story.
Comedy of what now?
A Midsummer's Night Dream is a playful and comedic play. It begins with a marriage being planned for Theseus and Hippolyta to happen within four days. During this time, the play follows a group of six amateur actors as a band of forest-dwelling fairies tries plays tricks on them to manipulate their actions. A whole bunch of hilarious mishaps ensue, including spells, transformations and lovers fleeing to Athens. Here's a more detailed synopsis of the show that runs 90 minutes.
Visit theatrecalgary.com to learn more.