Touted as beneficial for circulation and immunity, hydrotherapy uses hot and cold water as a means to relieve tension and improve overall bodily function. Previously, Calgarians wanting a hydrotherapy experience had to travel to Kananaskis Nordic Spa or other places even further afield. But now, the team behind Leela Eco Spa has opened SKA Thermal Spa, which provides hydrotherapy right in Calgary's Beltline neighbourhood.
SKA offers several spa experiences, but the standout services here are the hot-and-cold hydrotherapy treatments, which entail alternating between hot and cold pools, as well as dry and infrared saunas, to bring about a sense of rejuvenation.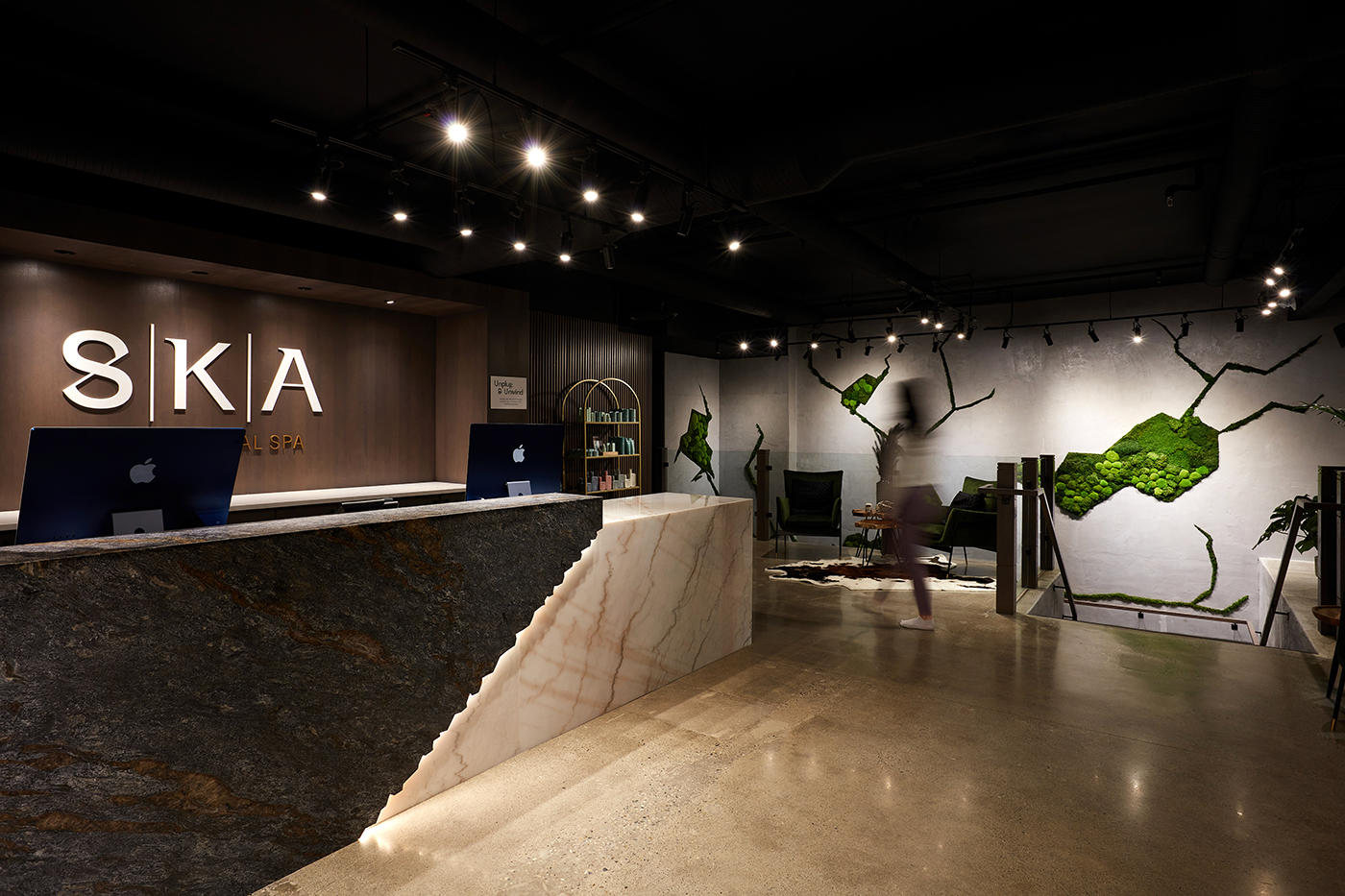 Typically, spa-goers start in the hot pool, where muscles relax and tensions ease. Next, guests hop in the cold pool (hovering around 7 degrees Celsius) for up to two minutes, which causes muscles to contract, sending blood back to the heart, improving circulation and releasing hormones and endorphins throughout the body. After the cold pool comes one of the hot saunas, followed by a cold shower, and then the cycle starts again from the top. There are no specific guidelines for each hydrotherapy cycle — it's all about what works for the individual. 
Hydrotherapy sessions at SKA will take about two hours, or three recommended cycles. Spa-goers can opt for just the hydrotherapy experience, or they can combine it with other services such as a personalized massage, cupping or a hot stone massage. SKA also offers couples packages and bar service, so you can grab a glass of bubbly to enjoy alongside your relaxation experiences. Plus, SKA will begin offering facials and skin treatments soon. 
Two hours of hydrotherapy access starts at $65, while massage treatments (which also include the two hours of hydrotherapy) start at $175. 
638 11 Ave. S.W., 403-276-5888, skathermalspa.ca