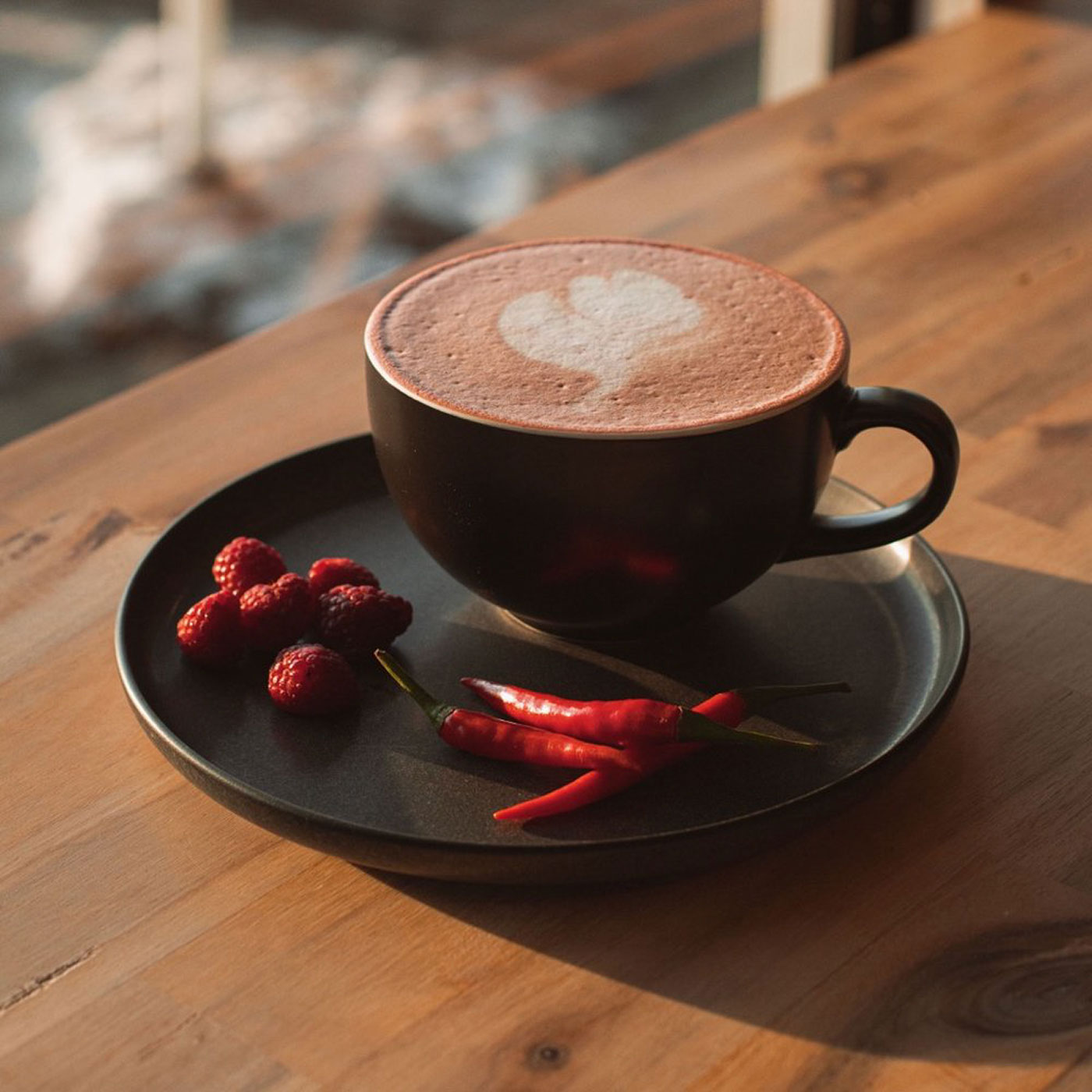 Every February, Calgary winters get a little bit sweeter when YYC Hot Chocolate Fest returns, and I always look forward to mapping out which of the 100+ creative drinks I'm going to try. Not only is this festival a great way to check out new cafés and restaurants, but it also supports Calgary Meals on Wheels by donating part of the proceeds from each featured hot chocolate that is sold between February 1 to 28.
So which hot chocolates are on my list this year? Good Trade Coffee Company's Toasted Honey Nut Hot Chocolate, Alforno's Raspberry Hot Chocolate, Fringe Coffee's Raspberry Chili Hot Chocolate and Maven's Kaya Hold the Toast are just some of the drinks I plan to try in the next few weeks. —Alana Willerton, senior digital editor
Like its namesake wind, the Chinook Blast Festival is a local phenomenon that warms up winter in Calgary, making it much easier to enjoy this winter city.
Now in its third year, Chinook Blast has become an umbrella that covers a variety of events throughout January and February including arts and cultural performances such as High Performance Rodeo, sports events such as the Nitro RX, which took place on the Stampede Grounds last weekend, and other events.
My favourite part of Chinook Blast is the exhibits and installations scattered around the downtown. If, like me, you have small children or others in your life who are prone to coughs and bad moods and all manner of afflictions that make them not want to do what you want them to do on a set schedule, these exhibits and installations are a perfect way to take part in the festival. Go at your own pace, on your own timeline to find more than a dozen pieces in Olympic Plaza and Stephen Avenue. —Käthe Lemon, president
I feel like I'm not alone in saying that every winter, I make a goal to do more outdoor activities (my personal goal for the past few years has been to try cross-country skiing for the first time). And yet every winter, and without fail, warmer temperatures prevail and I find myself huddled indoors — the warmth beckons to my soul, and it is always such a trek out of the city to find a suitable track for beginners. But, in comes the East Village Nordic Loop.
For the past three years, the Nordic Loop has been set up as an easy, one-kilometre track in the fields of Fort Calgary in East Village. This conveniently placed ski loop makes it easy to try your hand at cross-country skiing without leaving the comfort of the city. Plus, if you get too cold, just head into one of the many East Village businesses and cafés to warm up.
The Nordic Loop is bring-your-own-skis, but places like Sports Rent and the U of C Outdoor Centre are great places to rent a pair for the day. My hope is that by putting this out into the public domain, I will hold myself more accountable and this will finally be the year. —Chris Landry, digital editorial assistant
Is there a winter activity more magical than gliding along a skating trail after dark, with twinkle lights illuminating the way? In my opinion, no! Which is why I was delighted to discover the Ice Trail at North Glenmore Park for the first time this winter. The 730-metre-long trail figure eights its way through the west side of the park, lit up by string lights overhead. That would be enough magic for me, but there's more in this winter wonderland: Interspersed around the trail are fire pits and plenty of benches and picnic tables for cozy breaks, plus a variety of other ice surfaces, including crokicurl, curling and shinny rinks. And, if you don't have your own skates, rentals are available on site. I would have happily shelled out to enjoy this seasonal paradise, but, amazingly, it's City-run and free for all to use. I couldn't be happier that there are still six more weeks of winter ahead, so I can enjoy it a few more times. —Dominique Lamberton, managing editor