The Calgary Stampede isn't only about rodeos, pancake breakfasts and gravity-defying midway rides. We took to the grounds and found these stylish Stampeders sporting a fun take on summer fashion.
Bethany Dickson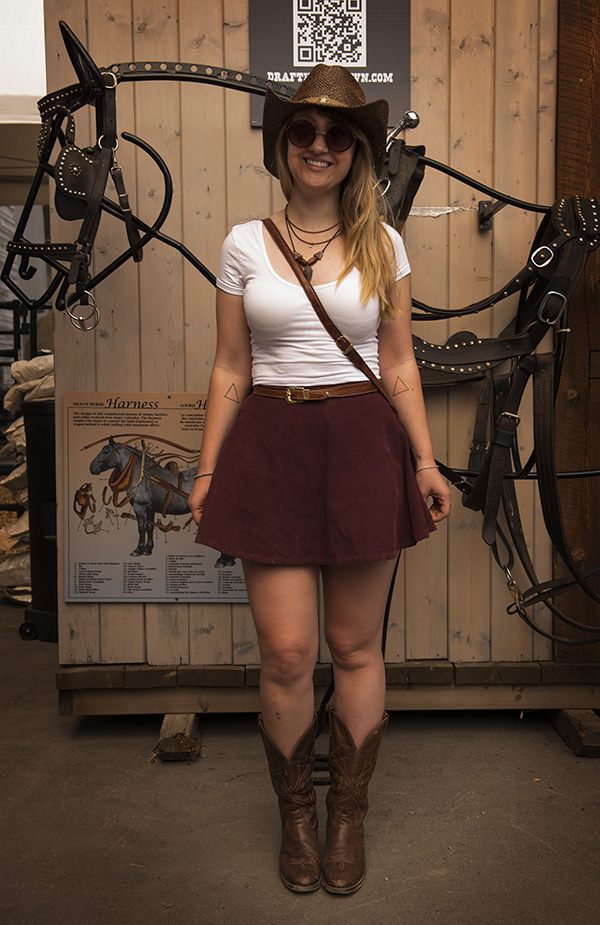 Amanda Mosur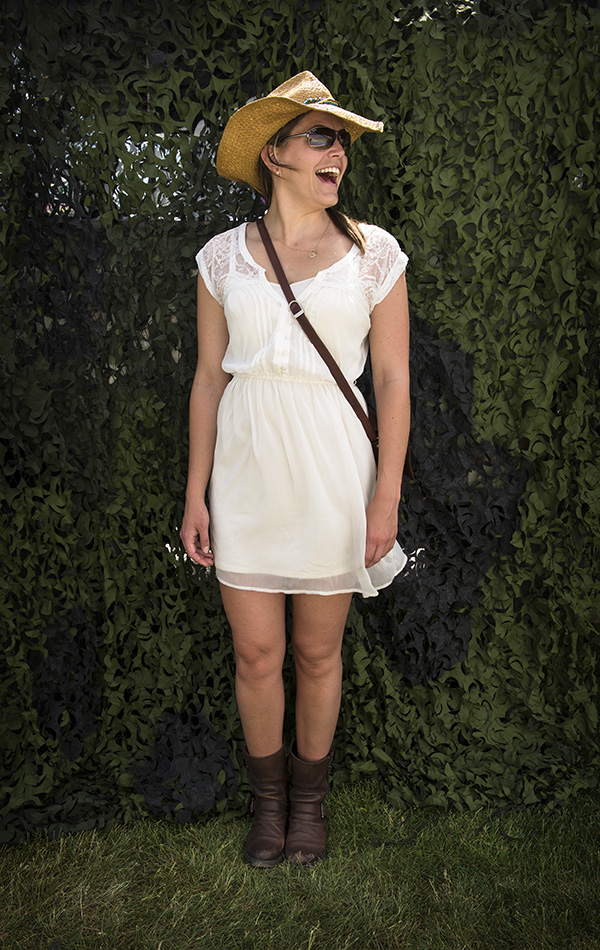 A little white dress is the perfect antidote to hot summer sun.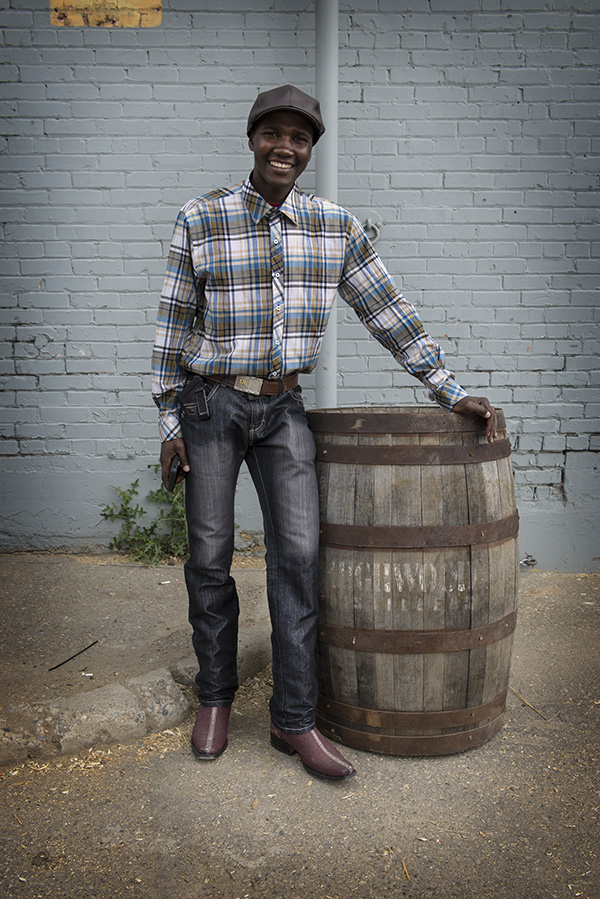 Plaid is always in, especially when paired with dark denim jeans and a pair of rockin' boots.
Jennell Davis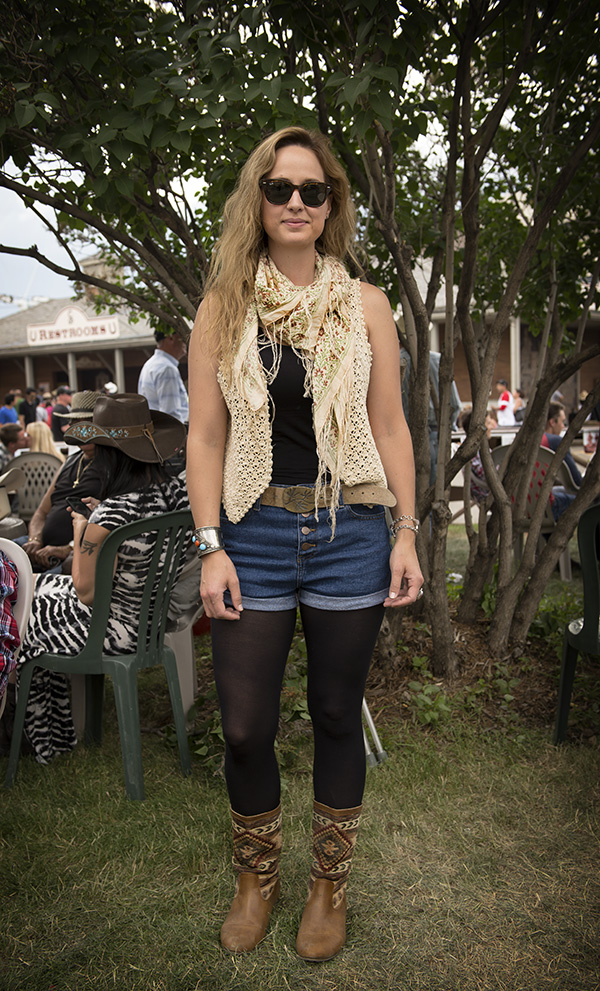 Short shorts get a refreshingly tasteful treatment with tights and an intricately detailed boot. (We also love the crocheted vest and fringed scarf.)
Paige Coutu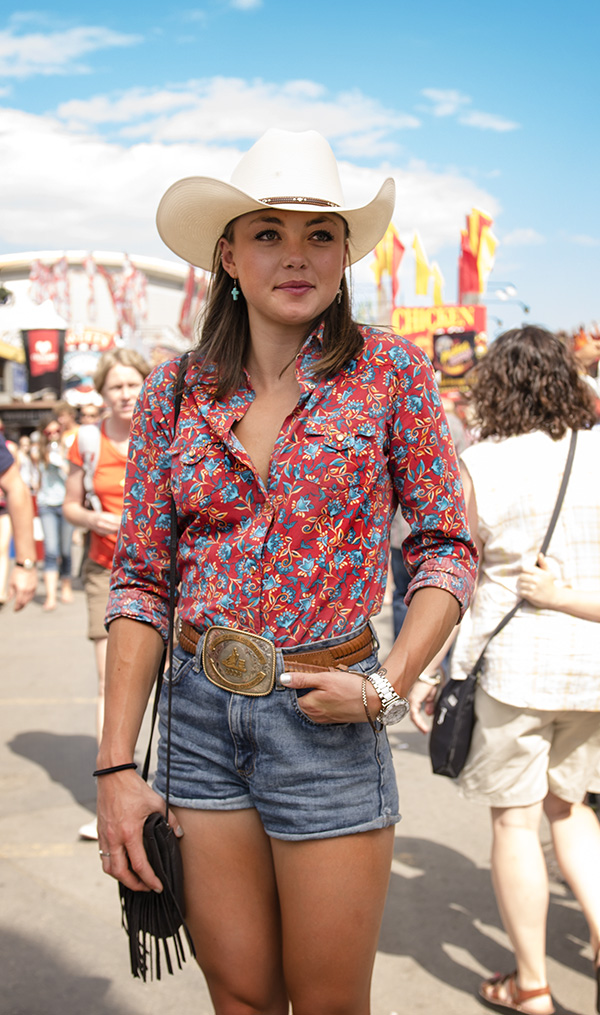 The well-chosen accessories make this outfit sing. We love the well-coordinated yet not matchy-matchy mix of bracelets, earrings, buckle and bag.
CJ Dushinski
The Stampede favourite lace blouse gets a stylish update with the addition of denim shorts and a braided belt.
Hieu Vu
Dressing with Stampede flair doesn't mean sacrificing personal style. This look is cool while still paying tribute to the spirit of Stampede.
Bryce Marvle
This floral shirt is a new take on traditional cowboy fashion. Pair it with fun shorts and you're ready for a day roaming the midway.
Lucia Trischuk
This dress celebrates everything we love about summer: florals, lightweight fabric and a sense of blissful ease.
Ashley Fifi
Onesies can be hard to pull off, but this one fits to perfection, and is perfectly accessorized with a leather belt and slouchy cowboy boots.
Cailean Fallon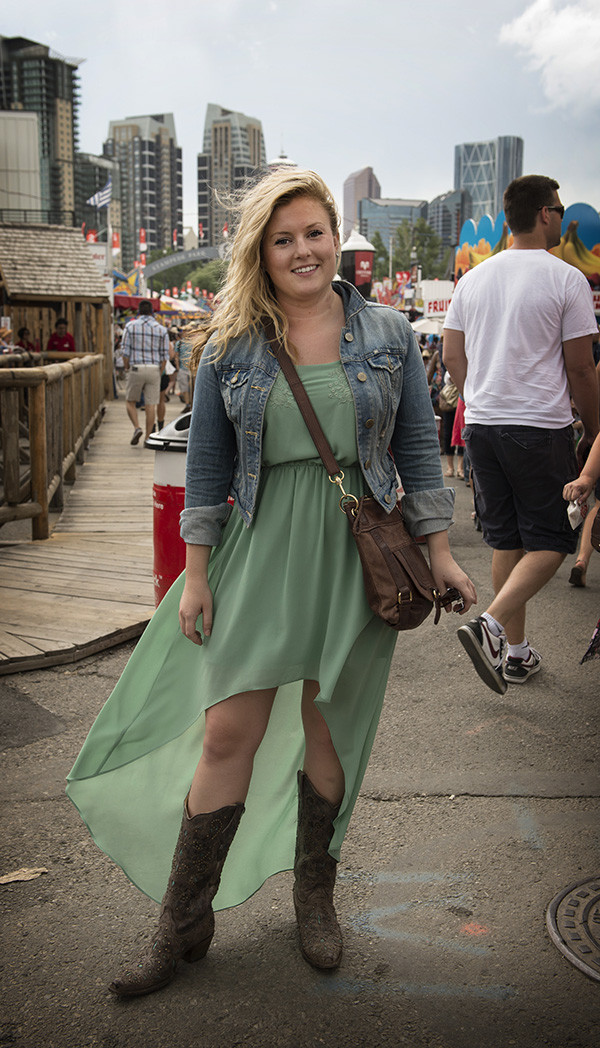 The flowy dress/denim jacket is always a classic, especially when the dress is an unexpected shade of seafoam with an asymmetrical hem.
This story was part of Avenue's free weekly Style Newsletter. Sign up now and get home decor and fashion information and advice in your inbox every Wednesday.