Nanton is a town of a little more than 2,000 residents with Highway 2 running right through it, making it a hub for stops on the way to or from the international border. It's also not too far from Calgary to go just for ice cream or to replenish your candy supply. A lot of the shops and attractions are in buildings dating back to the early 20th century, which adds to the charm. Parking is easy to come by. And, despite being a little hemmed in by a major highway, Nanton is easily walkable.
---
Getting There
100 km from the Calgary Tower | South on Hwy 2
---
Where to Shop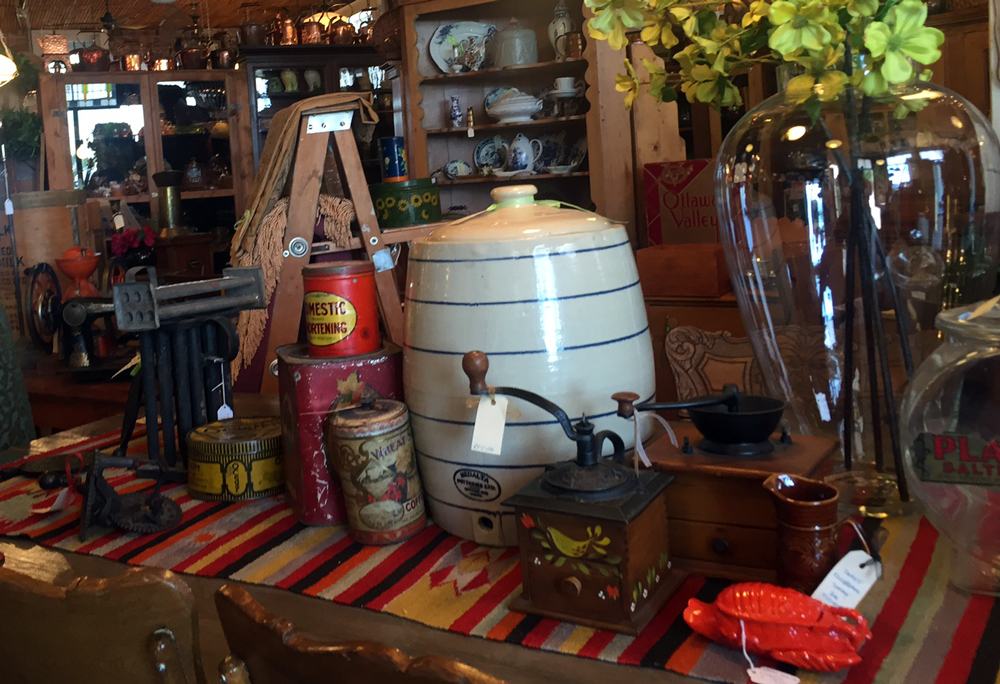 This antique shop is a cornerstone of Nanton's Antique Walk. You'll find it in the Keeley Building, which was built in 1909 as a hardware store and meeting space. Eventually the top floor was converted into apartments. Now you can shop for antiques on the main floor in the basement, through the maze of rooms upstairs and out back in a storage shed. There is furniture, jewellery, doors, windows, pottery, wood crates and all manner of old oddities for sale. For the right buyer, the building is also for sale. Sentimental Journey Antiques is the biggest antique store in Nanton, but there are others including Lost Ark Antiques and Nostalgia Antiques.
1901 20 Ave., Nanton, 403-646-2439, sentimentaljourneyantiques.ca
If you are from Calgary, chances are when you think of Nanton you first think antiques followed quickly by the candy store. Its wooden shelves are full of jars of candy to buy by the 100 grams (currently pre-portioned due to COVID-19), as well as packaged treats including salt water taffy, fudge, candy bars and lollipops. Go to the back of the store to find the attached space selling antiques. There's also an ice cream counter where you can get a scoop (or two) rolled in sprinkles in a fresh waffle cone.
2131 20 St., Nanton, 403-646-0000, nantoncandy.com
New to Nanton as of July 31, The Hive is a multi-use space for small businesses operated by beekeepers Bee My Honey. In addition to honey, the shelves are lined with artisan wares on consignment from 30 (and counting) local vendors. There's also office space and a reiki studio, as well as the new incarnation of Stuthornes — read more on that in the next section.
2517 21 Ave., Nanton, 403-819-1746, facebook.com/thehivenanton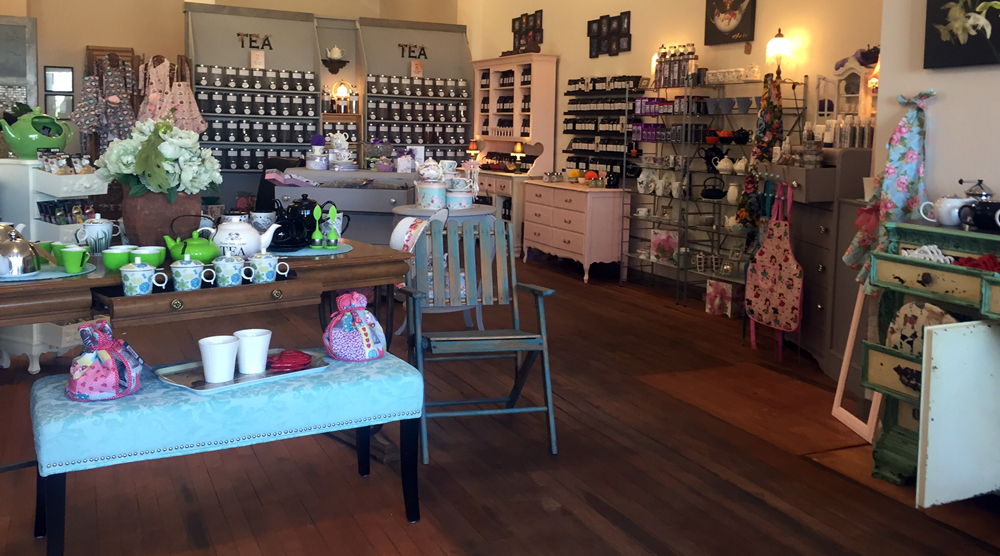 This store and cafe is an ideal blend of shabby and chic, with tea mugs, pots and accessories on display and for sale. You'll find them on the way to the back corner where there are shelves of loose leaf tea in jars. Choose your blend – there are even custom blends like Cinnamon Girl and Prairie Rose Wild Strawberry – and buy a tin. Or, have lunch (we like the croissant sandwiches) and a cup brewed for dine-in or takeout. Iced tea by the cup is also for sale here.
2109 20 St., Nanton, 587-737-0060, teazehri.ca
This is the home base of master blacksmith Martin Reinhard. He hand-forges lamps, sculptures and decor items. Browse his store to see his handiwork on those products up close. Reinhard also makes frying pans, and it takes him half a day on average to create each pan in a process that includes hand-hammering the base and braiding the handle. They are worth the investment.
2015 20 St., Nanton, 403-498-2244, willowcreekforge.com
---
Where to Eat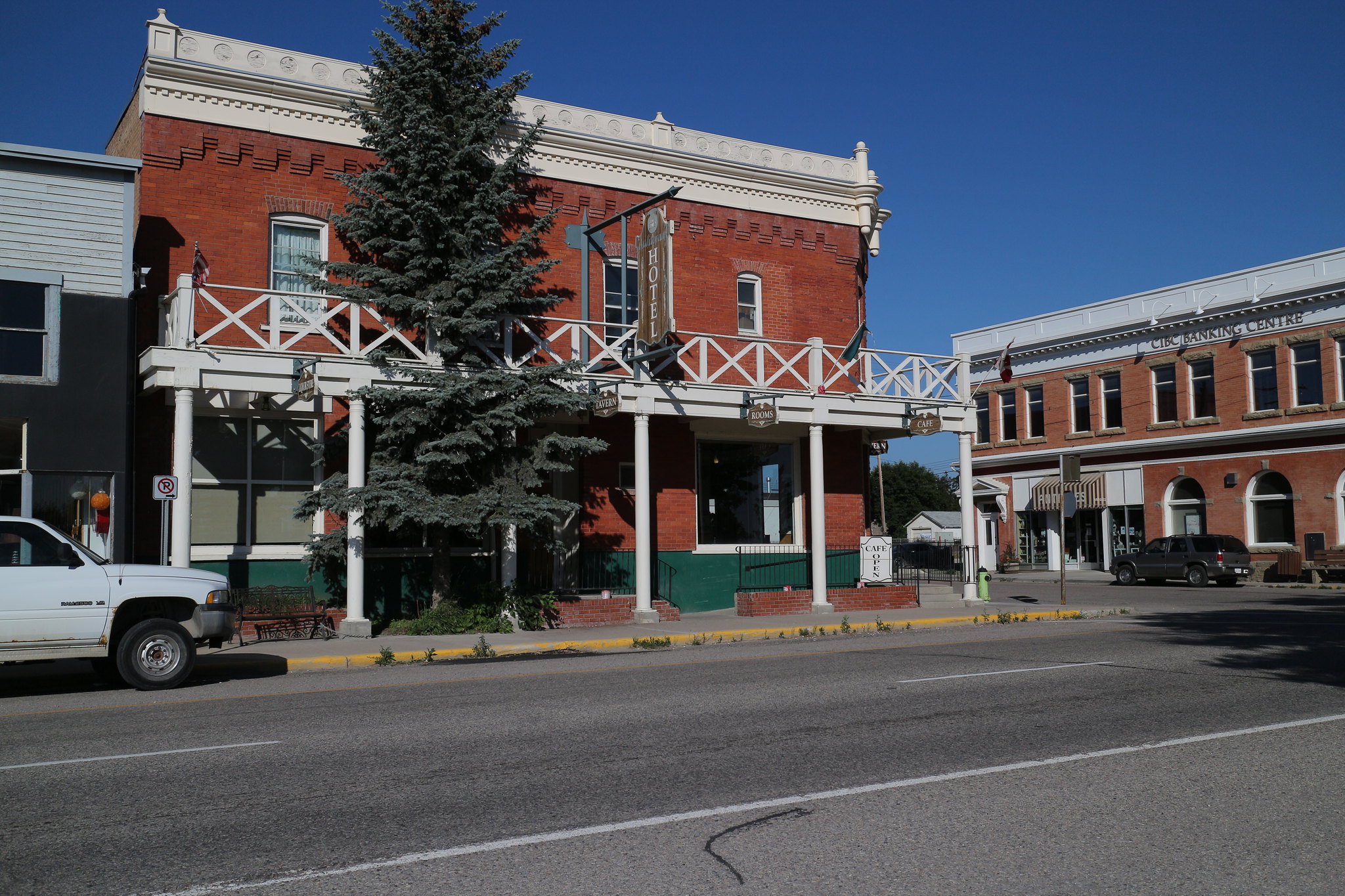 Open since 1902, The Auditorium Hotel is one of the most historic watering holes in the province — some even say it's haunted. Hotel stays and live entertainment are paused for COVID-19, but you can dine-in among the taxidermy-rich interior for homestyle breakfast, lunch and dinner. There's also an on-site liquor store.
2011 20 Ave., Nanton, 403-646-2746, facebook.com
Stuthornes may have new digs in The Hive (opening July 31, 2020) but its cheeky motto remains the same: "Great food. Adequate service." In our opinion, the soups, salads and especially the baked goods live up to that promise. Stop in for coffee and a slice of fresh-baked pie, or order whole pies, sandwiches and other goodies to-go.
2517 21 Ave., Nanton, 403-646-0048, facebook.com
This no-fuss mom-and-pop shop has served Nanton since 1998. More than half the menu is dedicated to specialty pizzas and burgers, which are always good options, but the sweet-sauce smothered donairs are Sweet Queen's secret weapon. The restaurant is only offering takeout and delivery as of July 20, 2020, so consider grabbing your food and eating next door at the outdoor seating area adjacent to the Bomber Command Museum of Canada.
2125 19 St., Nanton, 403-646-2289, facebook.com/sweetqueenfamilyrestaurant
Located between Willow Creek Forge and the Canadian Grain Elevator Discovery Centre, Wild Thyme is a casual Italian restaurant with hearty entrees and home-baked treats best enjoyed over coffee. Think cannelloni or spaghetti with mussels for dinner and scrumptious lemon meringue tarts for a midday treat.
2018 20 Ave., Nanton, 403-646-2173, facebook.com/wildthymecafenanton
---
What to Do
This museum is in a 26,000-square-foot hangar and it all started with a Lancaster bomber that was used during the Second World War, purchased in 1960 and restored by volunteers over the decades. It is one of only a few Lancasters in the world with a working engine and occasionally the museum turns them on. Now, along with the Lancaster, you'll also find other aviation artifacts, art and souvenirs in the museum.
1659 21 Ave., Nanton, 403-646-2270, bombercommandmuseum.ca
A real rural Alberta road trip isn't complete without visiting a grain elevator. The Canadian Grain Elevator Discovery Centre operates out of Nanton's last three remaining grain elevators and includes an interactive educational centre and a museum. Guests are asked to call ahead to schedule a tour and pay cash upon arrival. Admission is $12 per adult or $25 per family.
2119 19 Ave., Nanton, 403-646-1146, nantongrainelevators.com
Nanton's 18-hole golf course is relaxed and affordable with all the bunkers and water hazards you need to make it a challenge. Each hole has three tee boxes to choose from, which makes it a good choice for all skill levels. It has a pro shop and club house rates range from $25 to $59 for 18 holes and $25 to $39 for nine holes. Online booking makes it easy to reserve a tee time.
Highway 533 East, Nanton, 403-646-2050, nantongolfclub.ca