Where to Grab Coffee
High ceilings, rustic wooden beams and huge windows help make Ace's roasting facility one of the most beautiful coffee spots in the city. Grab a seat inside to enjoy an espresso and a doughnut (previous flavours include lemon pistachio, brown butter and a filled strawberry rhubarb doughnut).
10055 80 Ave., acecoffeeroasters.com
This local chain is practically an institution in Edmonton. Visit any of its five locations to drink some of the best chai in the city. If you plan to take advantage of its ample seating, try the butter or tandoori chicken wrap from the menu of Indian and Pakistani fare.
8631 109 St., 780-433-3096 and four other Edmonton locations, remedycafe.ca
Transcend's two locations, one in Garneau and one inside Ritchie Market, each have their own vibe but the same great coffee. Using beans from around the world, Transcend roasts all of its coffee locally under the watchful eye of owner Poul Mark, who is a certified Q-Grader.
8708 109 St., 780-756-8882 and 9570 76 Ave. N.W., 780-430-9198, transcendcoffee.ca
---
Where to Eat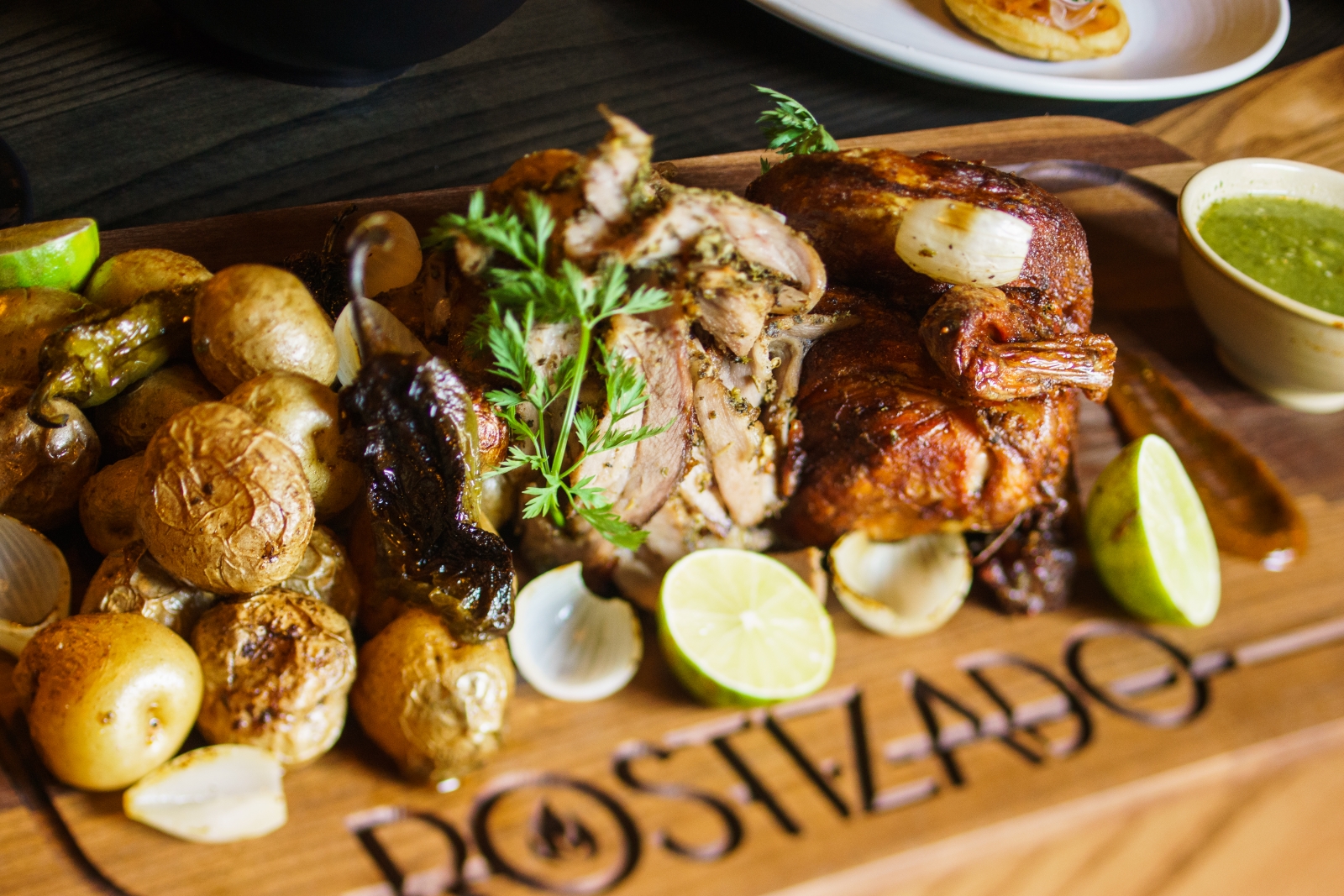 You can't really go wrong at any of chef and owner Daniel Costa's three Italian restaurants, located side by side on popular dining and shopping strip Jasper Avenue. The oldest, Corso 32, offers a menu of traditional Italian fare, as well as a pasta tasting menu. Next door, Bar Bricco is the perfect spot to enjoy cured meats, cheese and snacks like egg yolk raviolo at the intimate bar. Finally, Uccellino's bright, two-level space is the place to go for pasta dishes like ricotta gnocchi or tagliatelle.
Corso 32, 10345 Jasper Ave., 780-421-4622, corso32.com; Bar Bricco, 10347 Jasper Ave., 780-424-5588, barbricco.com; 10349 Jasper Ave., 780-426-0346, uccellino.ca
Located just a few minutes off Jasper Avenue, District Cafe & Bakery is open bright and early to help with all your breakfast needs. Grab a freshly baked hand pie, scone, muffin or cookie to go, or sit down to enjoy the potted French toast, coddled egg or a sausage and biscuit sandwich. There are sandwiches and salads during the day for lunch and for dinner you can indulge in some tasty sourdough pizza.
101, 10011 109 St., districtcafe.ca
This local doughnut shop is always coming up with creative flavours and blasting fun music inside its shop. There's no seating, but you'll want to stop in to grab a box of their tasty, doughy treats. The doughnut flavours change regularly, but past options have included pear chai fritters, lemon elderflower, caramel macchiato, birthday cookie crumble and matcha black sesame.
10938 119 St., doughnutparty.ca
When it comes to choosing a delicacy from the shelves of this French bakery, there is no wrong answer. But its key lime tarts, chocolate Duke cakes and the macarons that inspired the owners to open Duchess in the first place are particularly delicious. While you're there, check out the Duchess Provisions area where you can browse baking ingredients and pick up a copy of the Duchess Bake Shop cookbook.
10718 124 St. N.W., Edmonton, 780-488-4999, duchessbakeshop.com
Coffee, a beer, dinner — you can get it all at Ritchie Market. In addition to local shops Creekside Cyclery and Acme Meat Market, the building is home to three local food and drink operations: Transcend Coffee + Roastery, Blind Enthusiasm Brewing and a restaurant called Biera.
9570 76 Ave. N.W.
Located in the historic Mercer warehouse, Rostizado is one of the most reliably great spots in the city to grab dinner. The restaurant's Mexican style rotisserie chickens and accompanying side dishes are perfect for sharing, though you'll want to leave room for churros with dulce de leche and salted pasilla milk chocolate for dessert. If you're looking for something a little lighter, Rostizado's sister restaurant Tres Carnales serves delicious tacos just a few blocks away.
10359 104 St., Edmonton, 780-761-0911, rostizado.com
You won't regret stopping in at Zwick's Pretzels for a snack. Fresh, warm and doughy, the pretzels at Zwick's are only $2 to $3 each and come in 10 topping options ranging from sour cream and onion to spicy scallion and mozza. There are also hot dogs and sandwiches served in pretzel buns — try the McZwick, which features chicken, candied bacon, mozza and paprika aioli.
12415 107 Ave. N.W., 780-451-8882, zwickspretzels.com
---
Where to Shop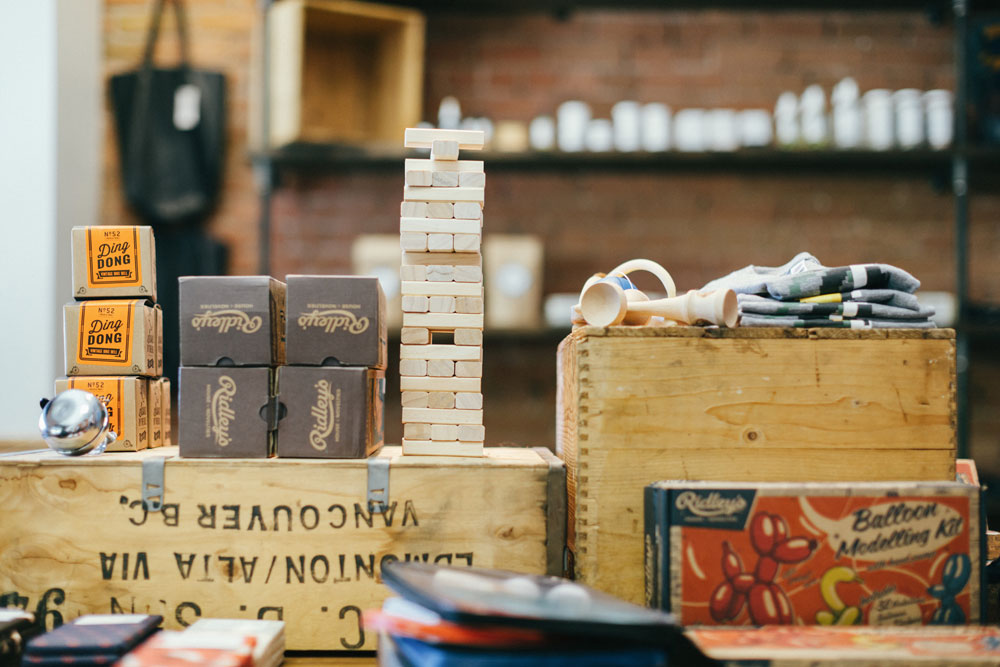 photograph by chris amat
Some of the funky products in Habitat Etc.
Get your caffeine and fashion fix in one stop at this clothing and coffee shop fusion. Half of the space features the merchandise of local fashion brand Salgado Fenwick, while the rest has tables where you can enjoy a coffee from the cafe.
10842 124 St., barkingbuffalocafe.com; salgadofenwick.com
Browse a mix of eclectic home goods and gifts in this cozy lifestyle store, located in one of the best downtown shopping and dining areas. Along with items like sweaters from Camp Brand Goods, homemade gin kits and Baggu bags, the shop carries a selection of items from Edmonton companies, including pins by Alberta Pin Co. and tea towels by Mezzaluna Studio.
10187 104 St., Edmonton, 780-445-0080, habitatetc.com
Visit this funky shop at its new location on 124 Street. Inside, you'll find items from independent designers and makers including cheeky cards, "Still in Edmonton" shirts, jeans, cordial concentrate, ceramics and more.
12407 108 Ave. N.W., hideoutdistro.com
You can't call yourself a shoe aficionado until you own a custom-made pair from Edmonton-based company Poppy Barley. At its flagship showroom in Southgate Mall, you can check out their selection of sample shoes and boots for men and women and get measured for your own pair right there. Poppy Barley also offers a selection of bags, purses, wallets and accessories.
Southgate Mall, 726, 5015 111 St. N.W., 587-488-6600, poppybarley.com
Believe it or not, you can shop local at West Edmonton Mall. If you find yourself at the biggest mall in North America during your visit, be sure to stop by RAAS, a collection of local pop-ups that essentially create a mini local marketplace within the mall. Currently, you'll find businesses like Adesso, Pura Botanicals and Lamose at RAAS.
West Edmonton Mall, 8882 170 St. N.W., raas.co
---
Things to do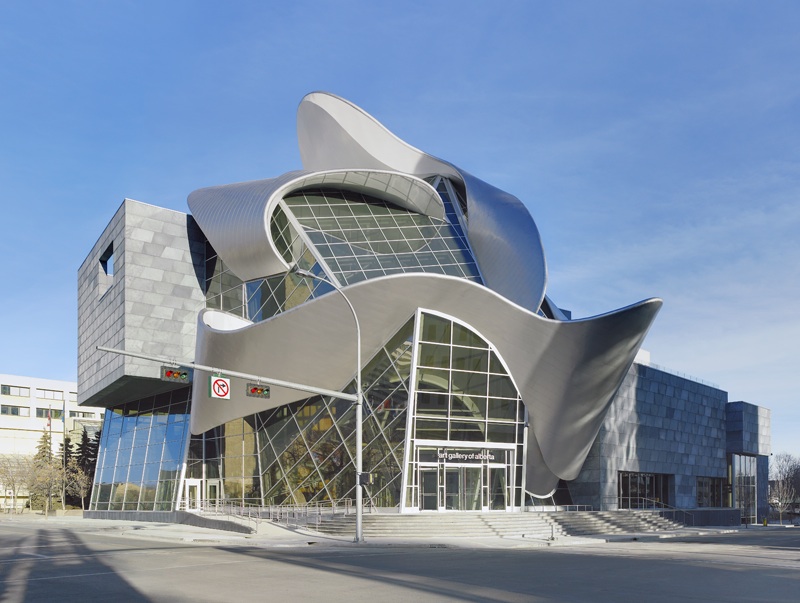 The Art Gallery of Alberta is easily one of the most architecturally interesting buildings in the city. Explore three floors of exhibition space — some of the current exhibits feature Canadian artists and photographers like Hubert Hohn and Samantha Walrod — then wander down nearby Jasper Avenue for lunch or dinner at one of the city's many local restaurants.
2 Sir Winston Churchill Square, 780-425-5379, youraga.ca
Take a ride on a piece of history, as a restored streetcar from the 1900s take you from the Old Strathcona neighbourhood, across the High Level Bridge overlooking the river valley and on to the Jasper Avenue terminus, making a few stops along the way. The streetcar runs from the May long weekend until Labour Day, before reverting to a weekend schedule until the end of Thanksgiving.
If you're looking for a good laugh, Edmonton's longest running improv troupe will never let you down. The cast is made up of veteran and up-and-coming improvisers alike and the shows make for a great post-meal outing. Rapid Fire Theatre's Theatresports shows run on Friday nights at 7:30 p.m. and 10 p.m., plus they have a long form improv show, CHiMPROV, on Saturday nights at 10 p.m.​
Citadel Theatre, 9828 101A Ave., 780-443-6044, rapidfiretheatre.com
Edmonton has an unabashed love for its North Saskatchewan River valley, and in the summer and fall, it's particularly easy to see why. With almost two-dozen major parks and endless paths to explore, the valley is one of the most picturesque spots in the city to go for a walk, run or bike ride. Check out the newly opened funicular (a glass elevator that takes you from the street to a platform overlooking the river and then directly to the river valley path) for a particularly great view.
After years of anticipation, Edmonton's Royal Alberta Museum has officially opened in its new downtown location. At 82,000-square feet, it's Western Canada's largest museum and features collections relating to Indigenous studies, geology, Western Canadian history, palaeontology and more. The museum is offering free admission from October 3 to 8 (advance tickets are sold out, though walk-up spots are available), and is open daily at regular admission prices after that.
9810 103A Avenue N.W., 825-468-6000, royalalbertamuseum.ca
Fall Festivals and Events
October 11 to 21, 2018
LiftFest is the only festival in the country dedicated to nonfiction. It's your chance to hear from literary talents from Edmonton and around Canada, including Dave Bidini, Marcello Di Cintio, Lindsay Wong, Billy-Ray Belcourt, Andrea Warner and more. This year's festival includes author talks and readings, writing workshops, a non-fiction Story Slam and more.
November 21 to 25, 2018
Edmonton is hosting this year's Grey Cup game, and while we don't know who will be playing in it yet, football fans will want to start planning for it now. There will be a festival leading up to the big game that features a street festival, concerts, a parade and more. The actual Grey Cup game will take place on November 25 with Alessia Cara as the halftime performer.
November 30 to December 2 and December 7 to 9, 2018
The Edmonton equivalent of Calgary's Market Collective, this weekend-long fair is a gold mine of creativity. Most of the vendors hail from Edmonton, though there's usually a handful of out-of-town vendors as well. Past markets have featured locally made footwear, ceramics, perfume oil, locally made vodka and gin, pillows, backpacks and more. If you visit the fair on a Saturday, stop by the nearby Old Strathcona Farmers' Market first and make a morning of it.
8426 Gateway Blvd., royalbison.ca