While we were all snuggled up next to a cozy fire and enjoying the holidays with our families last Christmas (2018), Mathieu Martel and John F. Ross were concocting a plan for a macabre art show this fall. Their love for ghost stories and fiction combined with their passion for art made it a natural (or perhaps unnatural) maneuver to host an eerie and unconventional art show. Ghost Stories YYC started out as a two man show and quickly turned into a 30 artist showcase of gruesome visuals along with scary stories to go with each piece.
The show is at Ruberto Ostberg Gallery from September 13 to October 12.
Here are seven things to consider before checking out the first volume of Ghost Stories YYC. Bonus: there will be an actual propane fire for the ultimate spooky effect.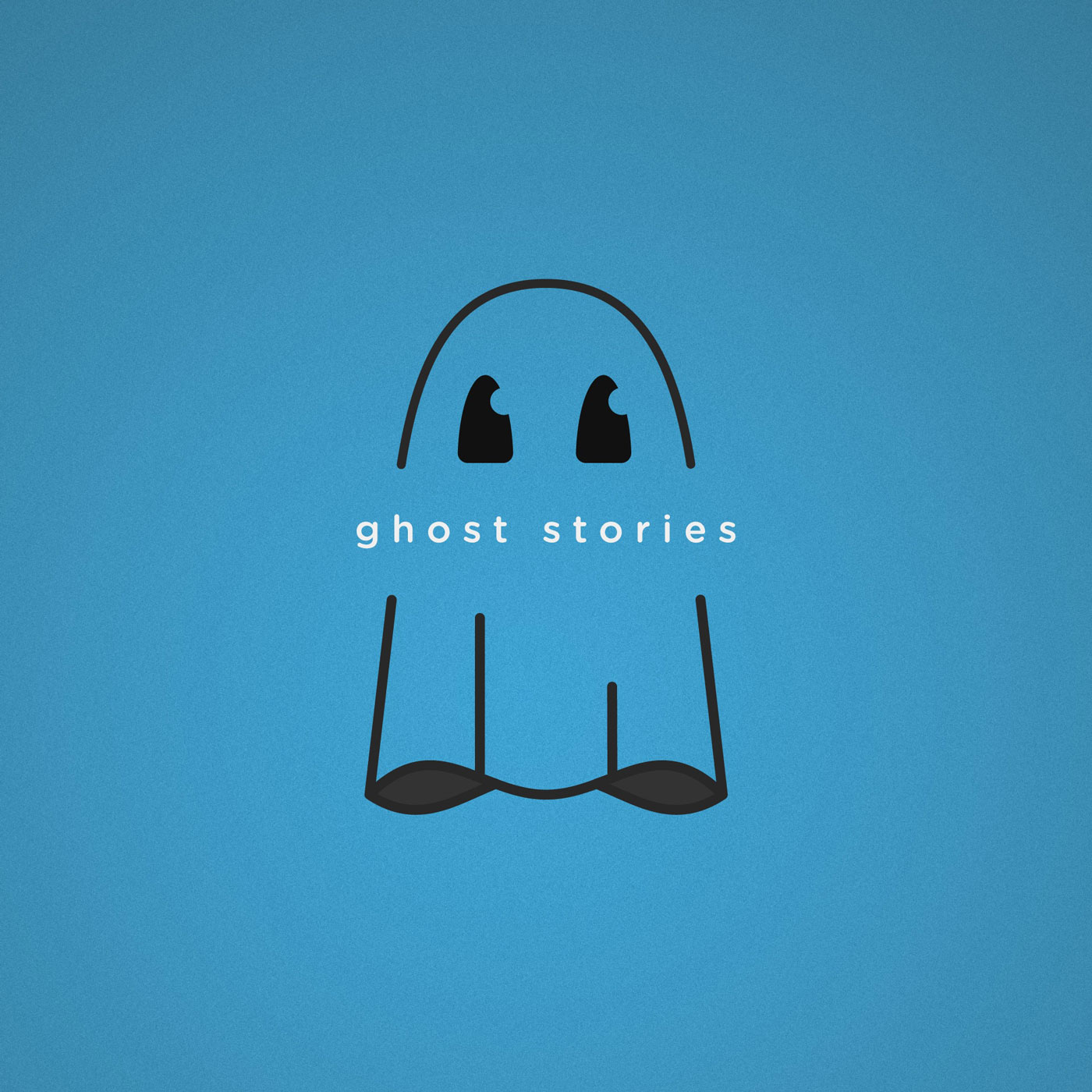 Opening Night is Friday the 13th (September)
Depending on whether you're superstitious or not, Friday the 13th is an unlucky date. The pair chose it specifically for Ghost Stories YYC opening night. "It will either end smoothly or it's going to end with a tragedy," says Martel. Superstitions aside, opening night is one you're not going to want to miss. Doors open at 5 p.m. and you'll be greeted with a plethora of eclectic pieces of art including sculptures, oil paintings, kinetic sculpture, performance and more. The artists will also be there, so you can try and get inside their heads as to why they chose the story and art for the showcase. Plus, snacks and refreshments will be served for you to enjoy while getting creeped out.
Not Your Typical Art Show
Although it's hosted in typical art show fashion within a fine arts gallery, Ghost Stories YYC is anything but typical. Instead of having an artist statement accompany each piece of art, which usually happens at a traditional art show, the pair have asked each artist to base their art around a ghost story, urban legend or folk tale and write an original story based around the concept. That means that every piece was created specifically for this event. The result is simultaneously breathtaking and nightmarish. "We challenge artists to make work that is based on a ghost story or a folk tale, which is usually outside of their normal body of work," says Ross, "so, it's an opportunity to challenge artists to do something new."
Listen to Artists Read Their Ghost Stories
On September 14, the day after the opening, a select number of artists will read their stories followed by a Q & A. Here's your chance to ask the fun questions and find out why an artist gravitated towards a specific story or tale. They will also be serving coffee and cookies at the artist talk.
Missed your chance to hear the artists tell their stories at the artist talk? Ghost Stories YYC is also participating in Alberta Culture Days. You can go to the gallery from September 27 to September 29 (various times) and listen to the ghost stories be read to you by the artists followed by a Q & A.
You Can Buy the Original Art
Because each piece of art was made specifically for this event, you're going to get an original piece that's unique and outside of the artists' normal body of work. Opening day is the best day to come because you will have the best opportunity to buy your favourite piece. If you see a red sticker on a piece, that means it has been sold. A blue sticker means there's a conditional offer, so the piece is potentially still up for grabs.
Buy the Book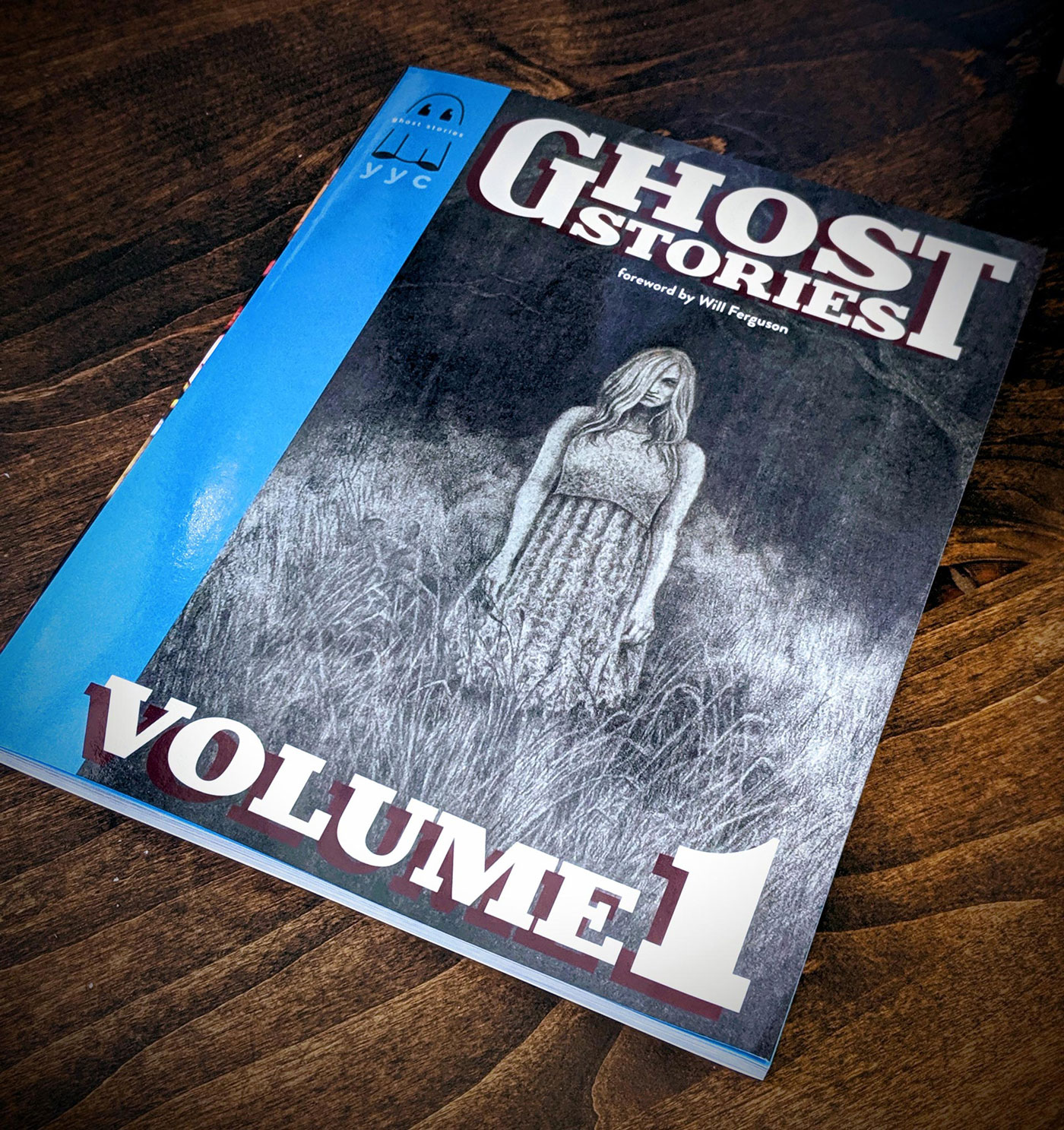 If the piece you want has already sold, or if you just can't afford your favourite piece but still want to take the experience home with you, you can buy the book at the opening or online for $30. "It has all the art and all the stories and it's laid out just like a children's storybook, which is just a perfect take-home sort of thing, " says Martel. There's also a forward written by local author Will Ferguson.
Bring Your Phone and a Pair of Headphones
Make sure you have your phone and bring a pair of earphones to this exhibit. Each story will have a QR code for you to scan, which will link you to a YouTube playlist where all the stories are narrated with sound design and music. Fully immerse yourself in the ghost story experience by listening to the scary story as it was intended. You can even listen to them at home with your book for the ultimate adult bedtime story experience. However, these probably aren't the stories your parents read to you as a child.
All Ages Welcome (With Discretion)
While this is a scary themed art show, Ghost Stories YYC is open to all ages. They have quite a range of spooky going on — everything from fun and cute to R-rated and visceral. It is an art exhibit after all, and the pieces will be hung or shown in gallery type fashion, so younger attendees won't run out of the exhibit hall crying and screaming. It isn't a haunted house. Rather, the art and stories draw on internal anxieties and apprehension and there are some nude paintings, so, parents are cautioned to use discretion for certain pieces.
Ghost Stories YYC is at Ruberto Ostberg Gallery from September 13 to October 12. For more information, visit ghoststoriesyyc.ca