Where to Go Comfort Camping This Summer
Not quite a cabin, but way less rustic than a tent, these "comfort camping" spots are a great way to convince staunch non-campers to join you in the great outdoors.
By Shelley Arnusch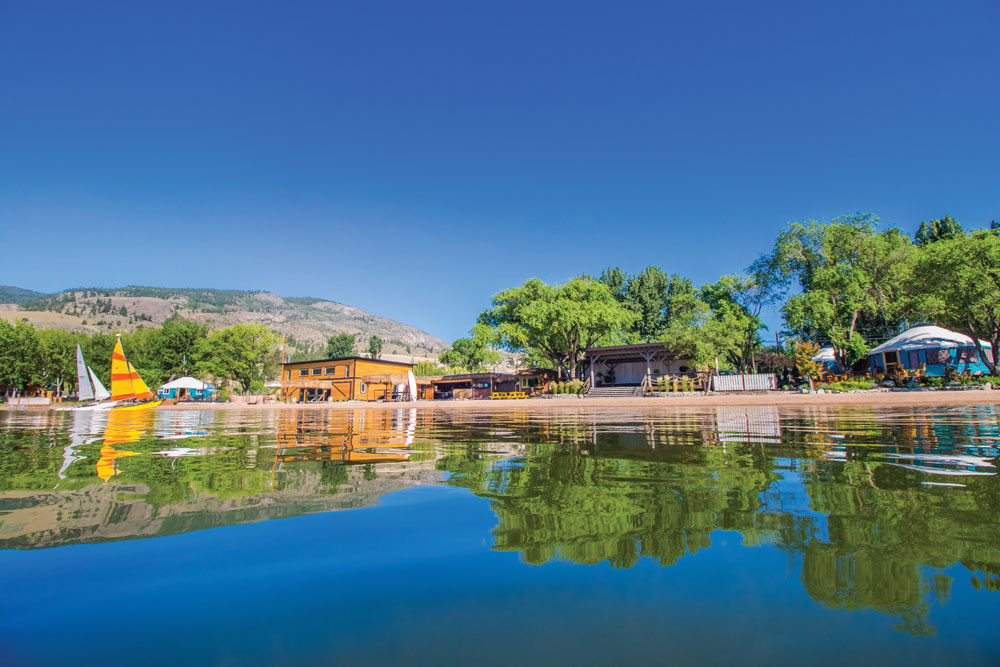 photograph courtesy of the barefoot beach resort
The Barefoot Beach Resort at Skaha Lake in Penticton, B.C., has adorable luxury yurts (circular wooden frame structures with canvas covers) along with hotel-style amenities like an on-beach restaurant, caf and smoothie bar.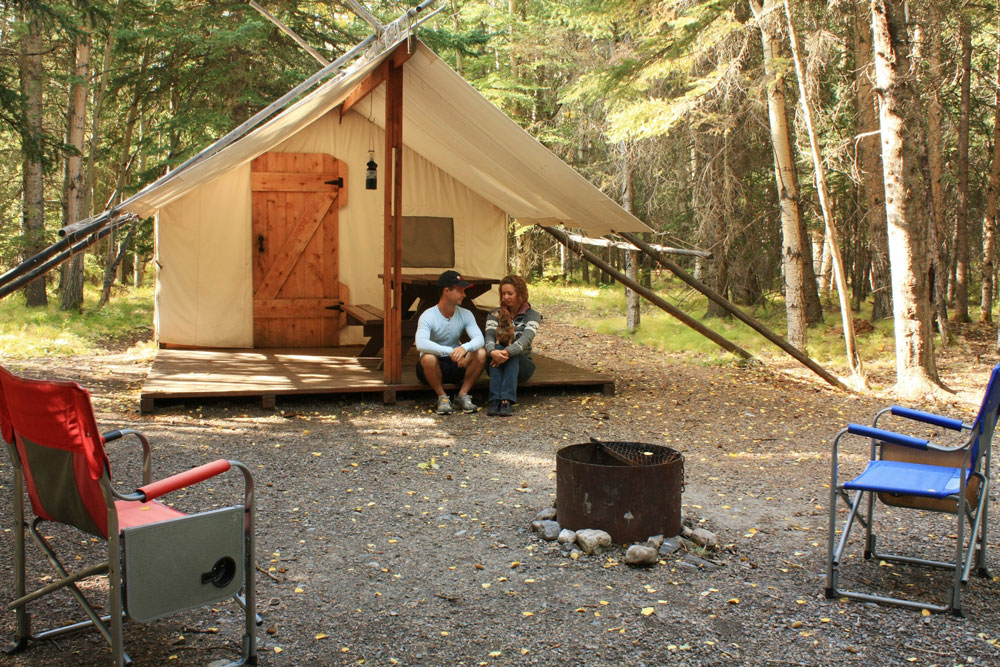 photograph courtesy of sundance lodges
At Sundance Lodges, located just off Highway 40 in Kananaskis, you can stay in trapper's tents or canvas teepees, both of which are built over wooden floors and are equipped with wood-frame beds with vinyl-sealed foam mattresses, as well as kerosene heaters and lanterns with fuel provided.
The oTENTiks are Parks Canada's version of comfort camping. Constructed in the style of an A-frame cabin, oTENTiks have raised wooden floors, lighting and electricity, sleeping space for six in wood-frame beds with high-density foam mattresses and living areas with table and chairs. The closest from here are at Two Jack Lakeside Campground in Banff National Park and are available late May through September.
Writing-On-Stone Provincial Park in the most southeastern part of Alberta has three comfort-camping sites tucked into a shady cottonwood grove, all with wooden floors, electric heaters, fans and lights, fully equipped kitchens and private decks with deck chairs and gas barbecues. The park even provides pillows and bedding so you can sleep tight after exploring the striking geological formations and learning about the area's spiritual and archeological significance among the Blackfoot.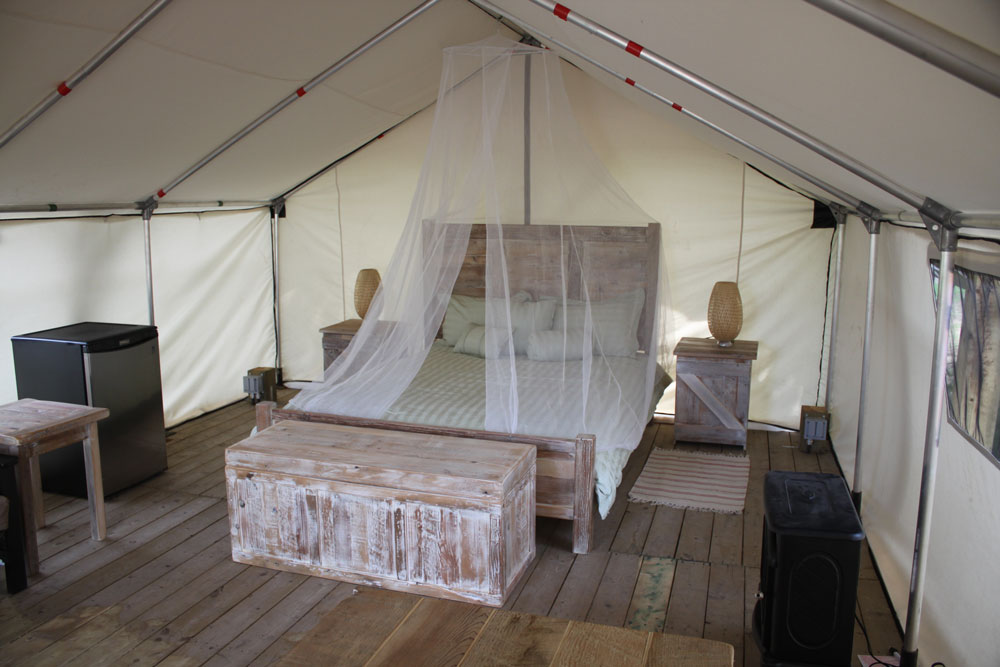 photograph courtesy of Alberta Parks
You'll also find comfort camping at Dinosaur Provincial Park, north of Brooks. (A common misconception is that this park is near the Royal Tyrrell Museum of Paleontology in Drumheller, which is actually two hours away.) Like Writing-On-Stone, the sites at Dinosaur are fully equipped, canvas-walled wooden structures with pillows and bedding provided, and are located near the park's concession area, which has a restaurant, convenience store, playground and laundry facilities.