It's true that you go to the zoo to see the animals. But this summer at the Wilder Institute/Calgary Zoo, some of the most spectacular animals you'll see are made of plants. From now through to mid-September, when you make your way through the zoo gardens, you'll be wowed by WildScapes, featuring 10 larger-than-life animal topiaries. What does topiary mean, you ask? Topiary refers to the shaping of living trees and shrubs into decorative shapes — in this case, stunning animals.
Whether it's the masterfully crafted roaring tiger, made up of a record number of 12,000 plants, the 24-foot-long winding snake created from 7,000 plants — including 12 different variations — or the sky-high 21-foot-tall giraffe with its baby, you won't want to miss taking photos with these amazing plant creatures as backdrops. There are also a few smaller sculptures of animals like polar bears, a snail and a peacock.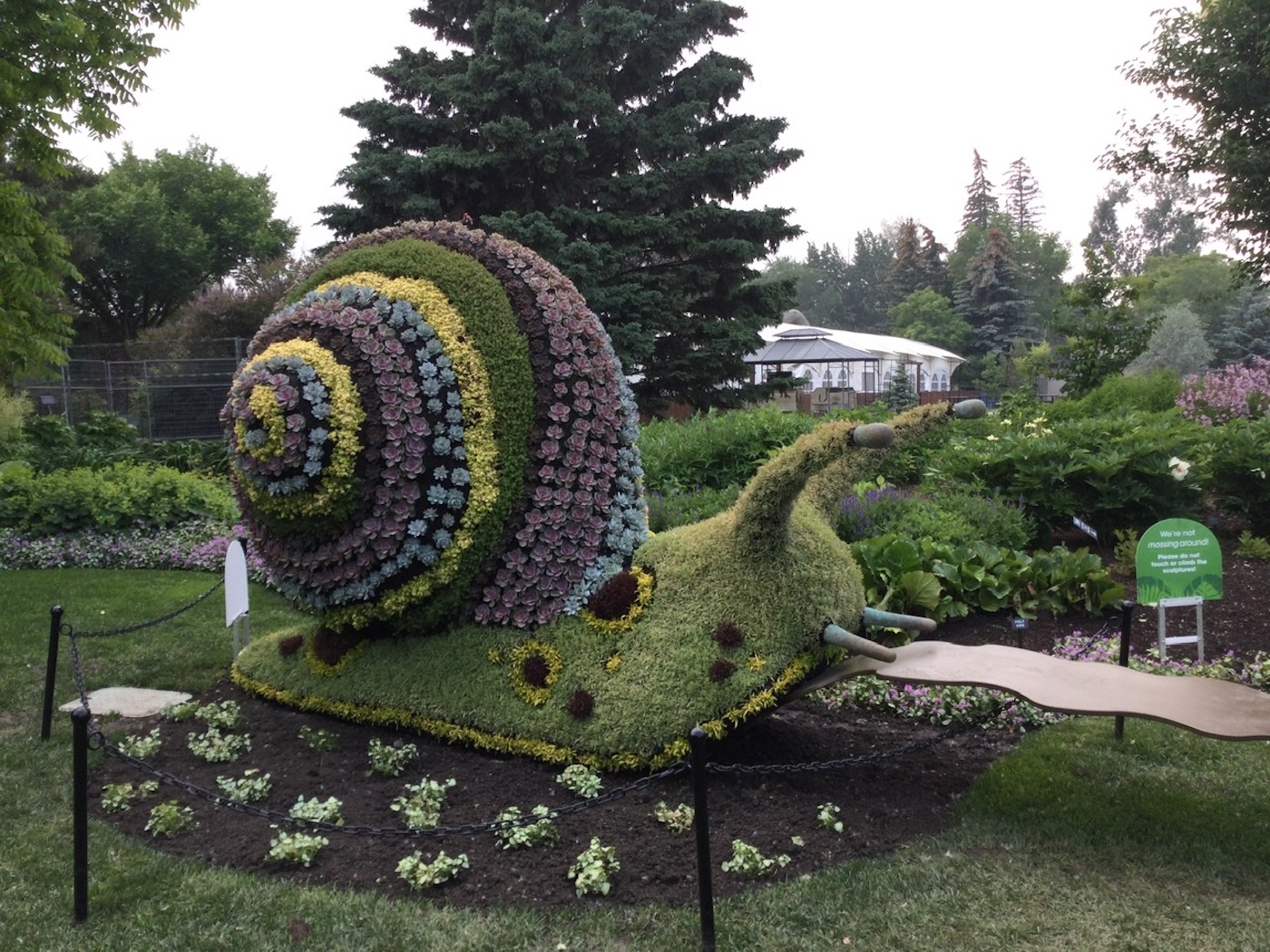 This is the only topiary display of its kind in Alberta, and unlike traditional topiaries, the WildScapes are colourful, intricate, living sculptures made from a mosaic of different flowers, succulents and other plant materials. Handcrafted by a renowned 3D plant mosaic business in Montreal, WildScapes offers a fun and elevated experience throughout the zoo including Dorothy Harvie Gardens, Asia Lawn and Grassy Knoll.
WildScapes is included with daily admission and memberships. For more information, visit calgaryzoo.com/wildscapes.