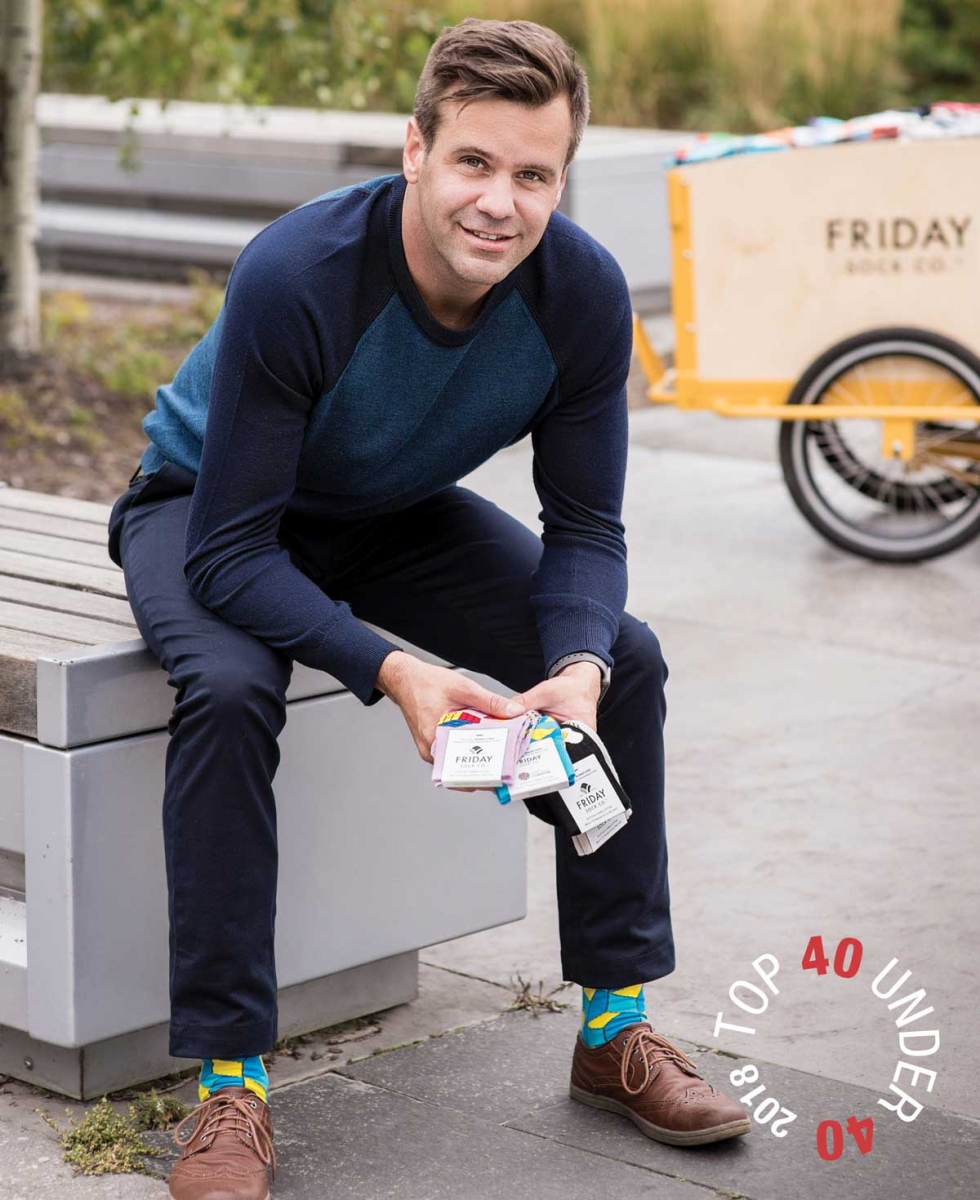 Age: 38
Job title: Owner and Designer, Friday Sock Co.
Why he's a 2018 Top 40 Under 40:
Adam Thompson started Friday Sock Co. four years ago, and has grown the business to an expected million dollars in annual sales. He makes his products with ethically sourced materials and labour and donates socks to the Mustard Seed and Drop-In Centre.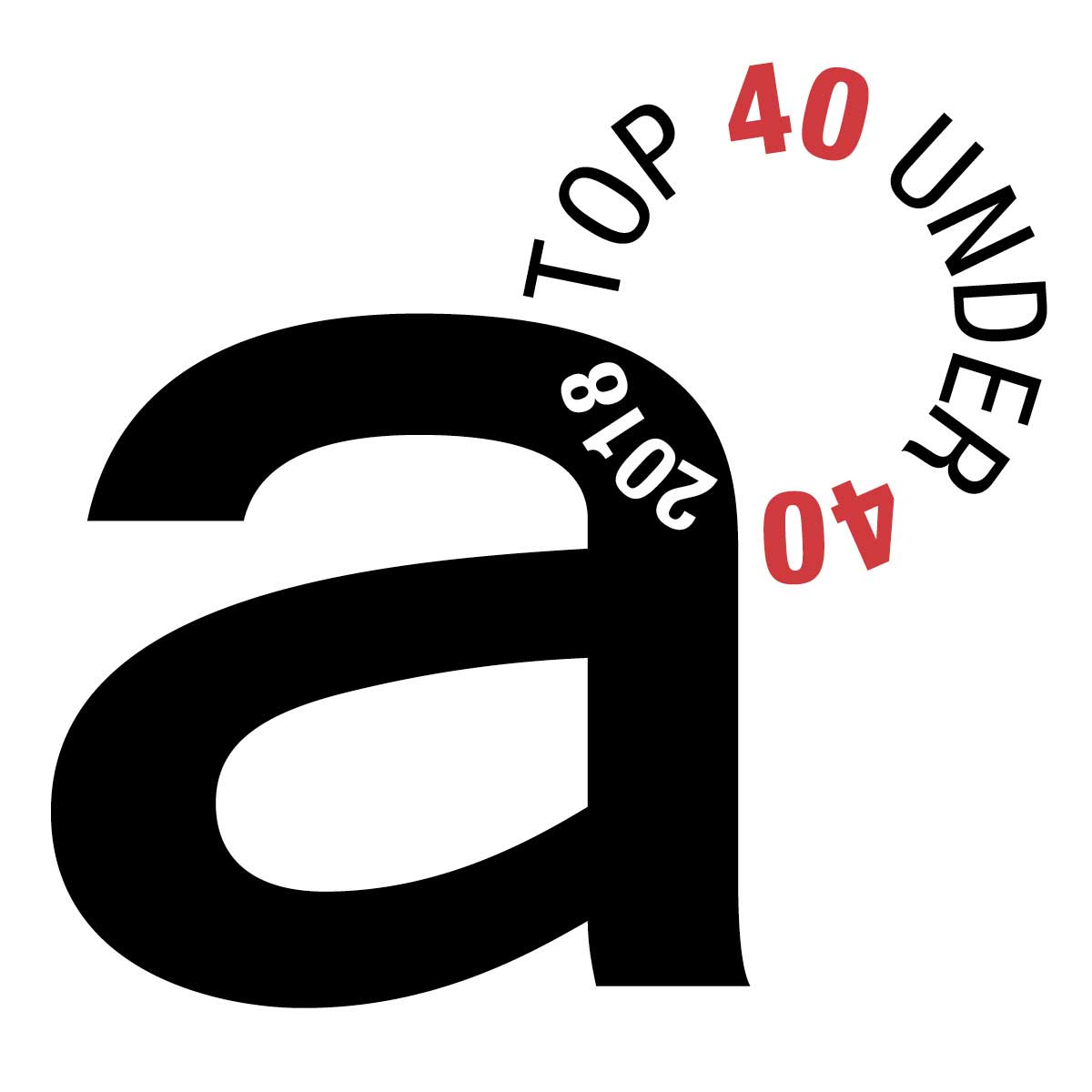 When Adam Thompson worked in corporate sales, he was known as "the guy who wore fun socks." Now he has turned his fashion quirk into a business, Friday Sock Co., with an expected million dollars in annual sales.
"Socks are really a thing that you can spice up a little bit," says Thompson. "[They're a way] to take back a certain amount of individuality within a job where you might be a cog in the wheel."
Friday Sock Co. makes purposefully mismatched socks — each pair sports two designs bearing some sort of relationship. Thompson's first design featured a sailboat on one sock and an anchor on the other. His catalogue now includes bacon and eggs, campfires and tents, and his favourite pair, solved and unsolved Rubik's cubes. He works with businesses and non-profits to create custom mismatched socks, such as a collaboration with the Calgary Underground Film Festival for popcorn and movie camera socks.
"The real fun part is pushing the boundaries on the relationship of things and how they interconnect," he says.
The idea may seem niche, but Thompson has found an enthusiastic market. Friday Socks have gone from Thompson selling them himself at festivals and market booths to being on the shelves of more than 150 stores across Canada and the U.S.
With no background in graphic design, Thompson learned to use illustration programs through online courses and by watching YouTube tutorials. "I've spent months on the designs, painstakingly going through each one to make sure it's right," says Thompson. After he finishes the designs, he sends them to a small factory in Italy that's been run by the same family for three generations to be manufactured. Friday Socks use material from eco-friendly sources, and also recycles all leftover materials. While he originally had his socks manufactured in China, Thompson noticed an immediate improvement in the quality after he moved that process to Italy.
Thompson says he never expected Friday Sock Co. to grow as big or as quickly as it did. He says he has made it a priority to give back to the city and has donated over 700 pairs of his socks to the Mustard Seed, as well as $6,000 to local charities including Cause Canada and the Ronald McDonald House of Southern Alberta.
"I think it's the responsibility of a business to help wherever they can, and small businesses are in a really good position to do a lot for the community," he says. —Matthew Coyte