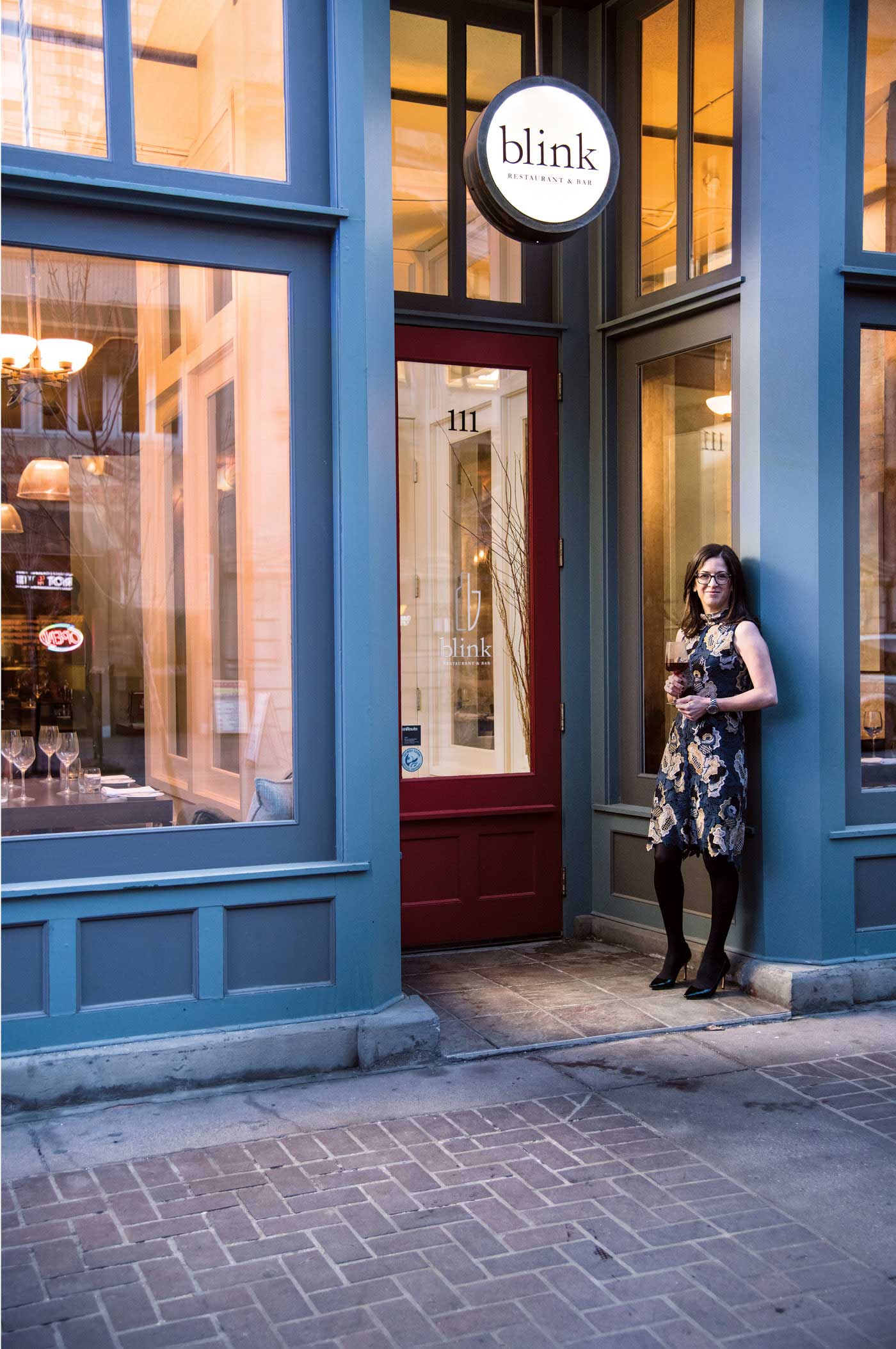 FOOD | Contemporary fine dining with a spotlight on organic and locally sourced ingredients.
VIBE | Grown-up and serene.
DECOR | A long, brick-walled room with an impressive wine rack, soft lighting and an open kitchen.
DISH | Ling cod with hand-rolled macaroni and salsify.
TIP | Blink's baby sister Bar Annabelle is right next door if you're in the mood for excellent wine, whisky and tapas.

Blink is a contemporary restaurant, but its setting, a long, narrow room in a sandstone building on historic Stephen Avenue, is as "Old Calgary" as it gets. The space was originally built as a saddlery in the 19th century and, in 1923, saw Eddie King ride his horse through the building to mark the launch of the Calgary Stampede. Today you would be very unlikely to witness such a commotion in the room — indeed, the atmosphere is beautifully calm, the service assured and the food elegant.
The kitchen, led by executive chef Brian Diamond, seeks out local producers and creates seasonal dishes that focus on organic and regional ingredients. Owner and restaurant director Leslie Echino, the granddaughter of an Italian immigrant who made wine and grappa as a hobby, has applied a lifetime of knowledge and international travel to Blink's remarkable wine list. The list features family-run wineries and distinctive grape varieties that pair perfectly with the menu and includes Echino's own commercially sold wine, Conti-Mei, named after her two Italian grandmothers.
Since it opened in 2007, Blink has been a favourite spot for business lunches and the place to impress out-of-towners with masterfully executed Canadian cuisine. The dining room, with its soft lighting, dark wooden floors and spa-like touches (even the washrooms have squishy chairs and mirrors that make you look taller), is a downtown oasis — cool in summer and cozy in winter. It's one of the few restaurants in town where quiet conversation is possible, and with food and wine like this, you'll find plenty to talk about.
111 8 Ave. S.W., 403-263-5330, blinkcalgary.ca