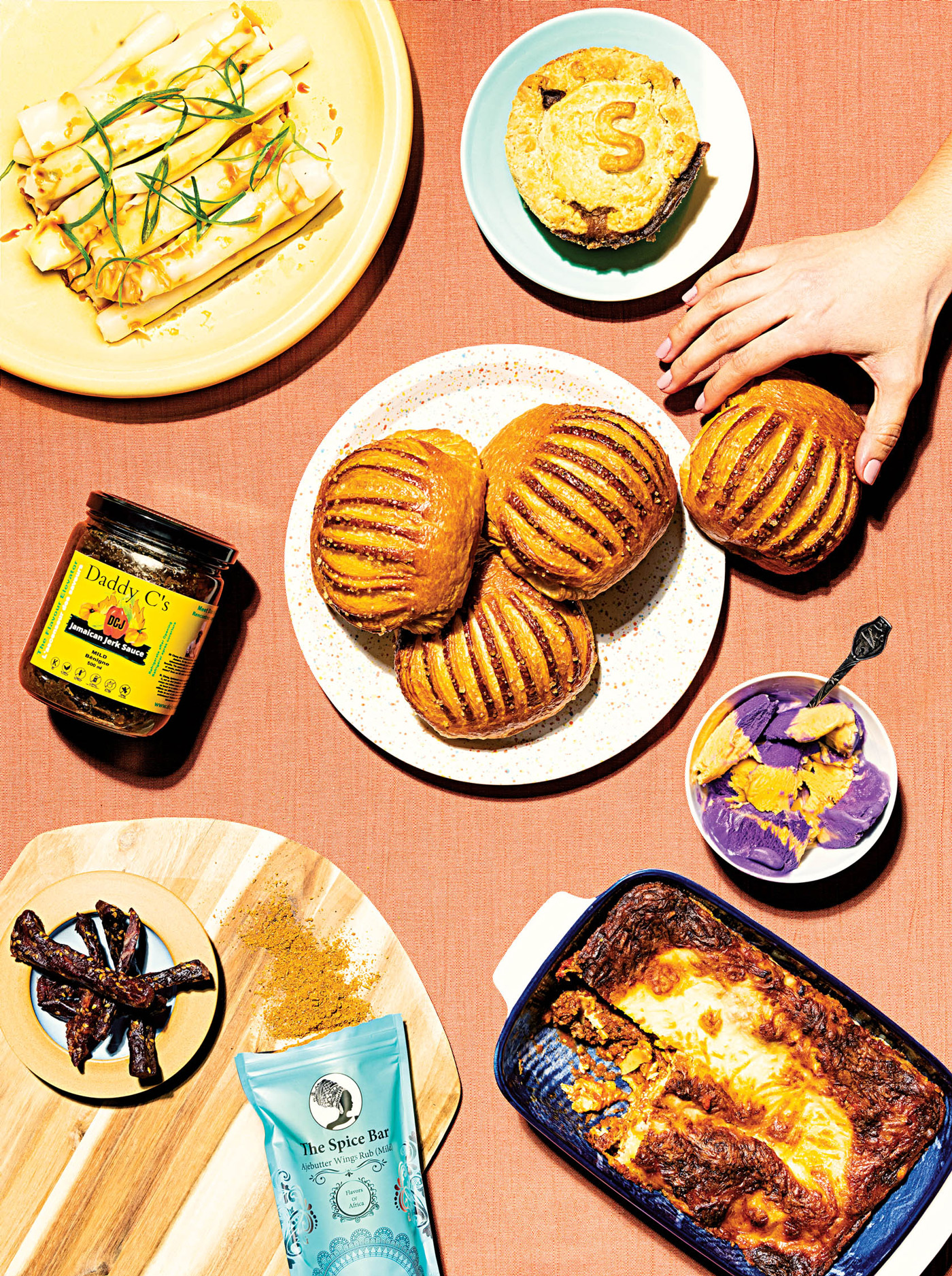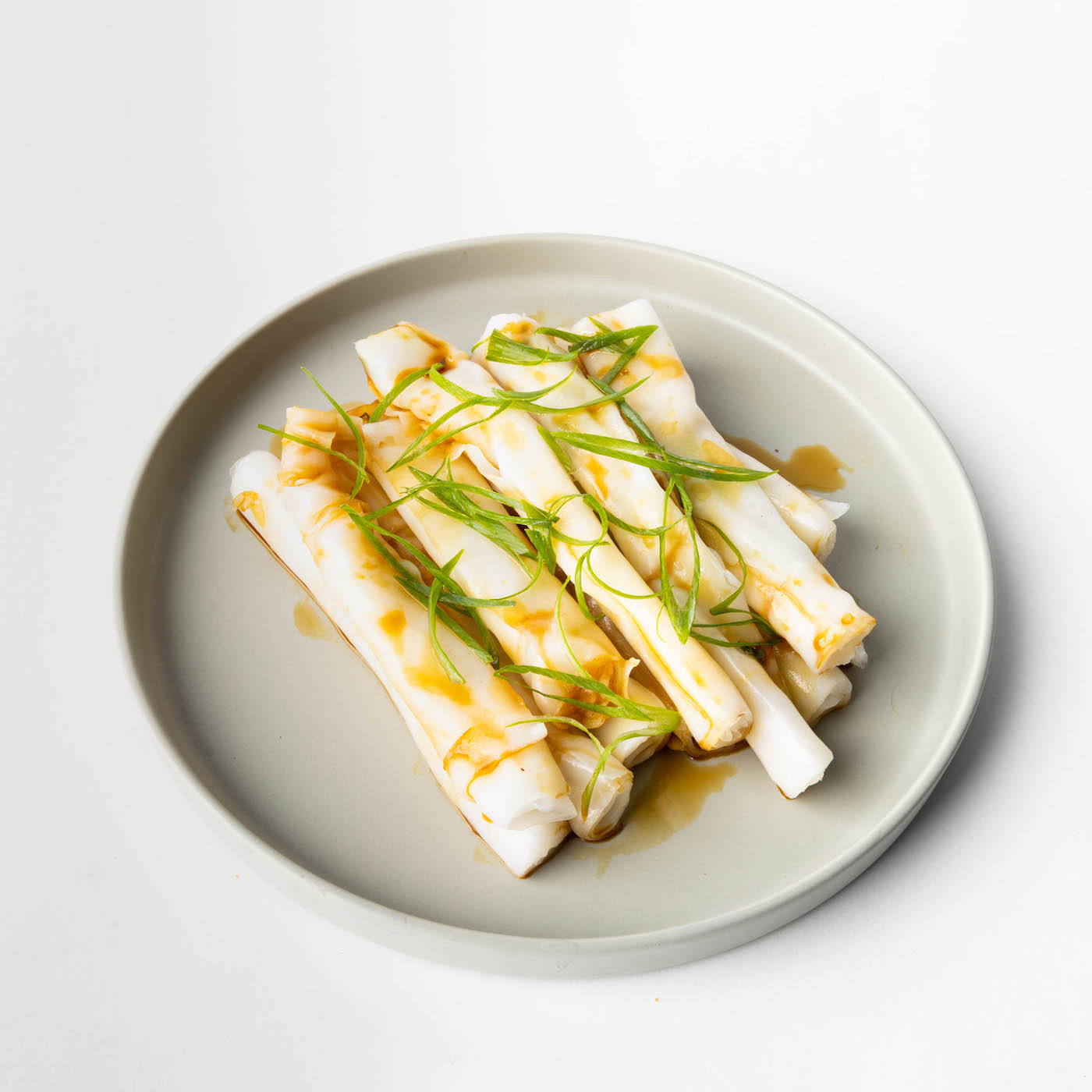 One of my favourite ingredients to include in a hot pot spread is Hung's Noodles' rice rolls. These soft, chewy rolls from the long-time noodle and wrapper maker come plain, or studded with green onions. I love to slice and pan fry them to create a crispy crust. —C.T.
Multiple retailers, including Lucky Supermarket and T&T, hungsnoodles.com, @hungs.noodles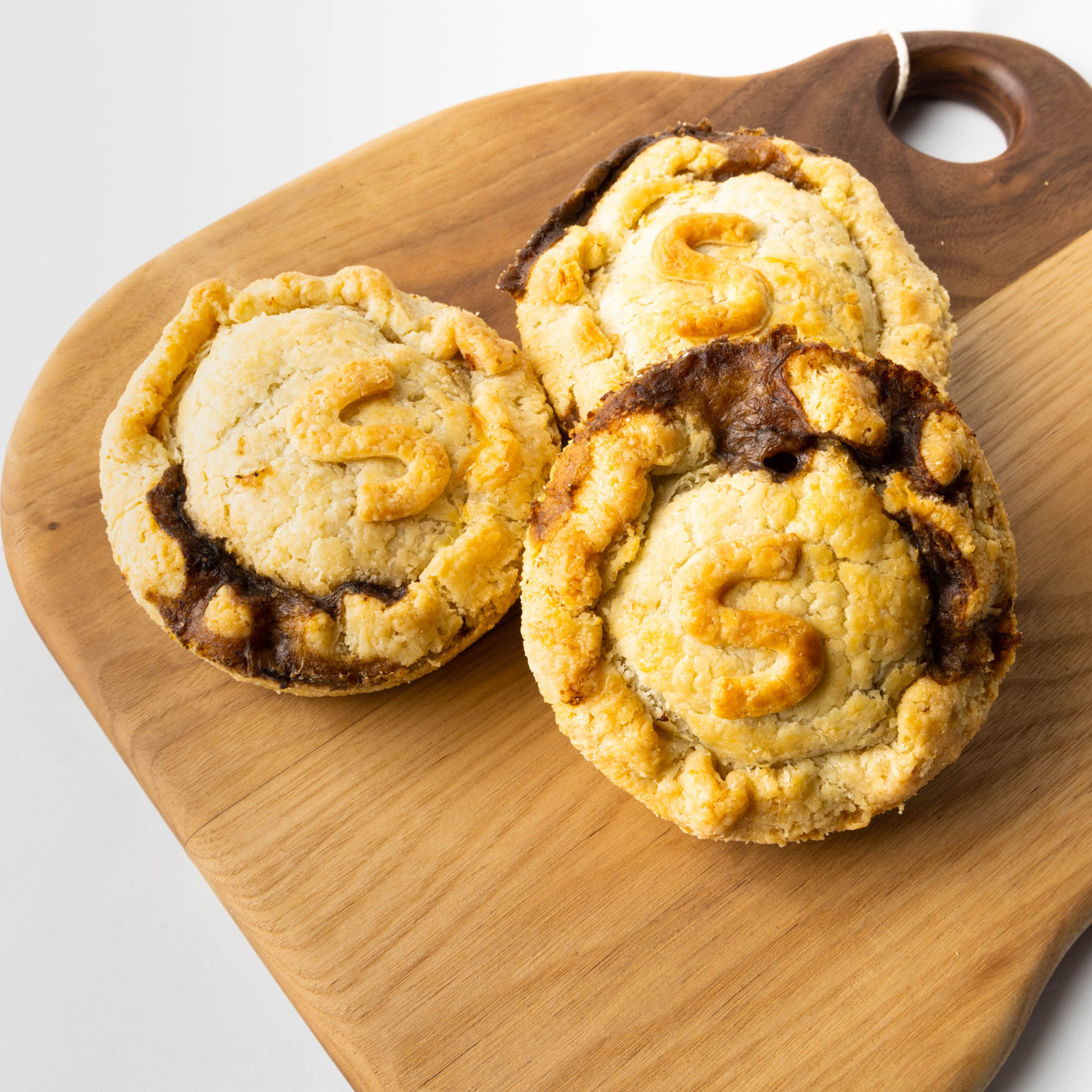 The classic steak pie gets an upgrade at Pie Junkie, which adds Gruyère and rich, malty stout to the meaty mix inside its legendary buttery crust. This indulgent and hearty pie was originally created for Canmore Brewing Company to feature its Mineside Stout, but became so popular that it's now sold at all Pie Junkie locations. —C.C.
Four Calgary locations, 403-452-3960, piejunkie.ca, @piejunkieyyc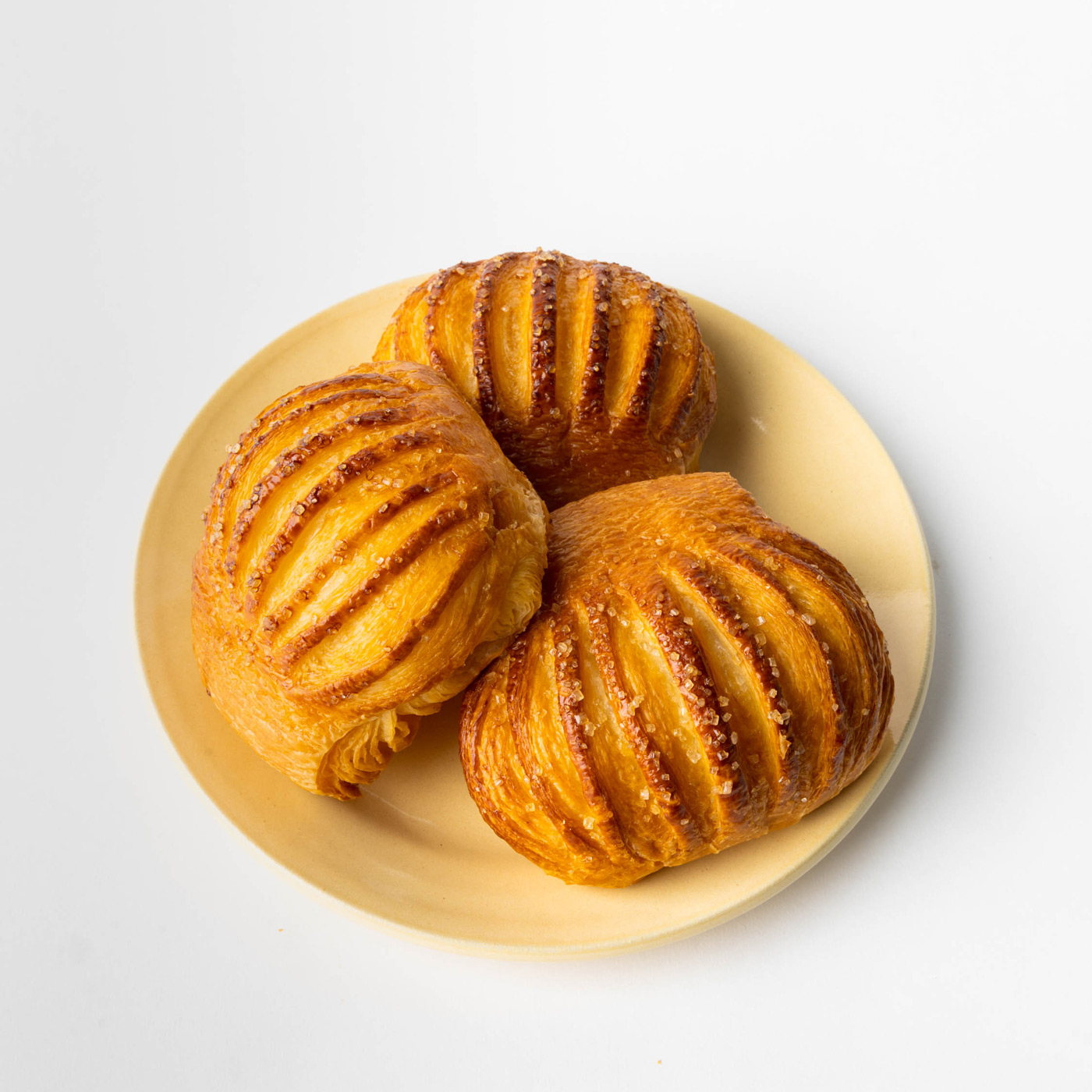 Biting into Mari Bakeshop's flaky Beurre Normande is a heavenly experience. Croissant dough is wrapped around a small stick of butter that has been rolled in a mixture of sugar and salt. It's then sprinkled with Turbinado sugar just before baking, resulting in a decadent treat that's slightly sweet, salty and buttery with a light, crunchy texture. —C.C.
103 St. Matthew Sq. N.E., 403-214-0629, maribakeshop.ca, @maribakeshop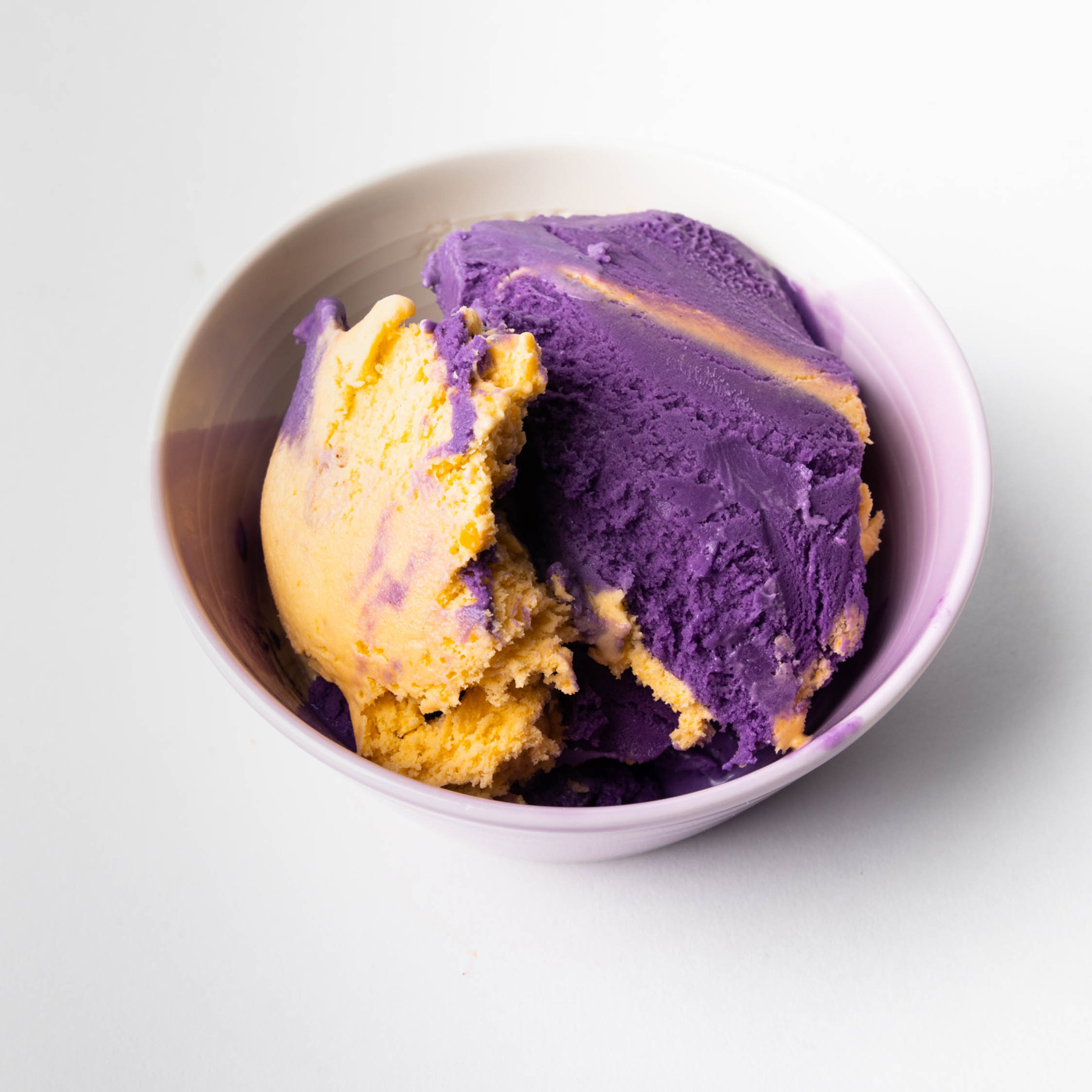 If you're a fan of ube desserts, this ice cream is a must-try. Ube, a purple yam, is creamy and nutty with hints of vanilla and coconut; in this flavour, it's swirled with queso, a popular Filipino ice cream variety made with cheddar cheese, which adds a touch of salty-savouriness. Created by Abbey Claro, who moved to Calgary from the Philippines in 2009, Abbey's Creations offers a huge lineup of house-made ice creams, many of which nod to Asian flavours. —C.C.
Multiple Calgary locations, 403-452-3299, abbeys.net, @abbeys.yyc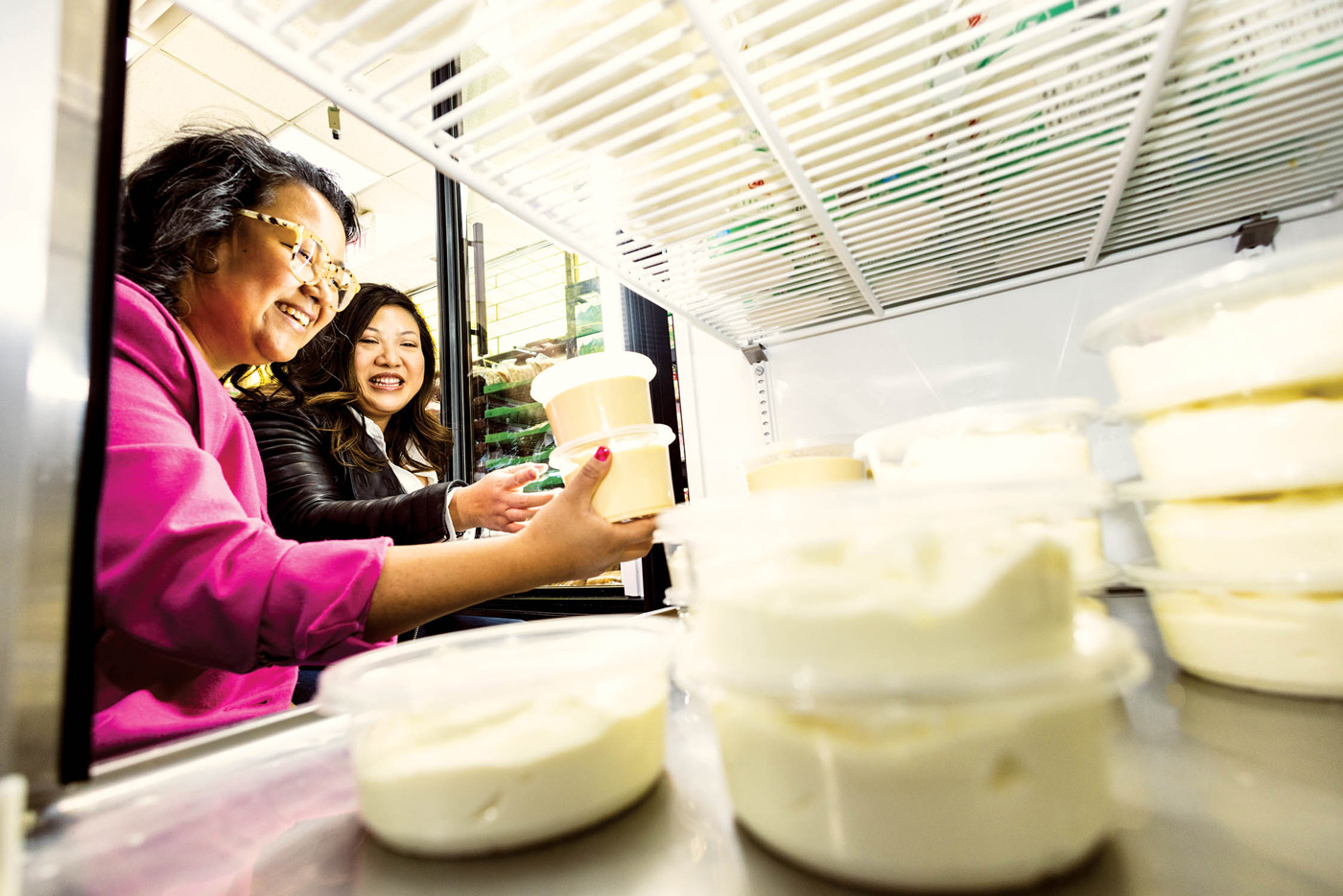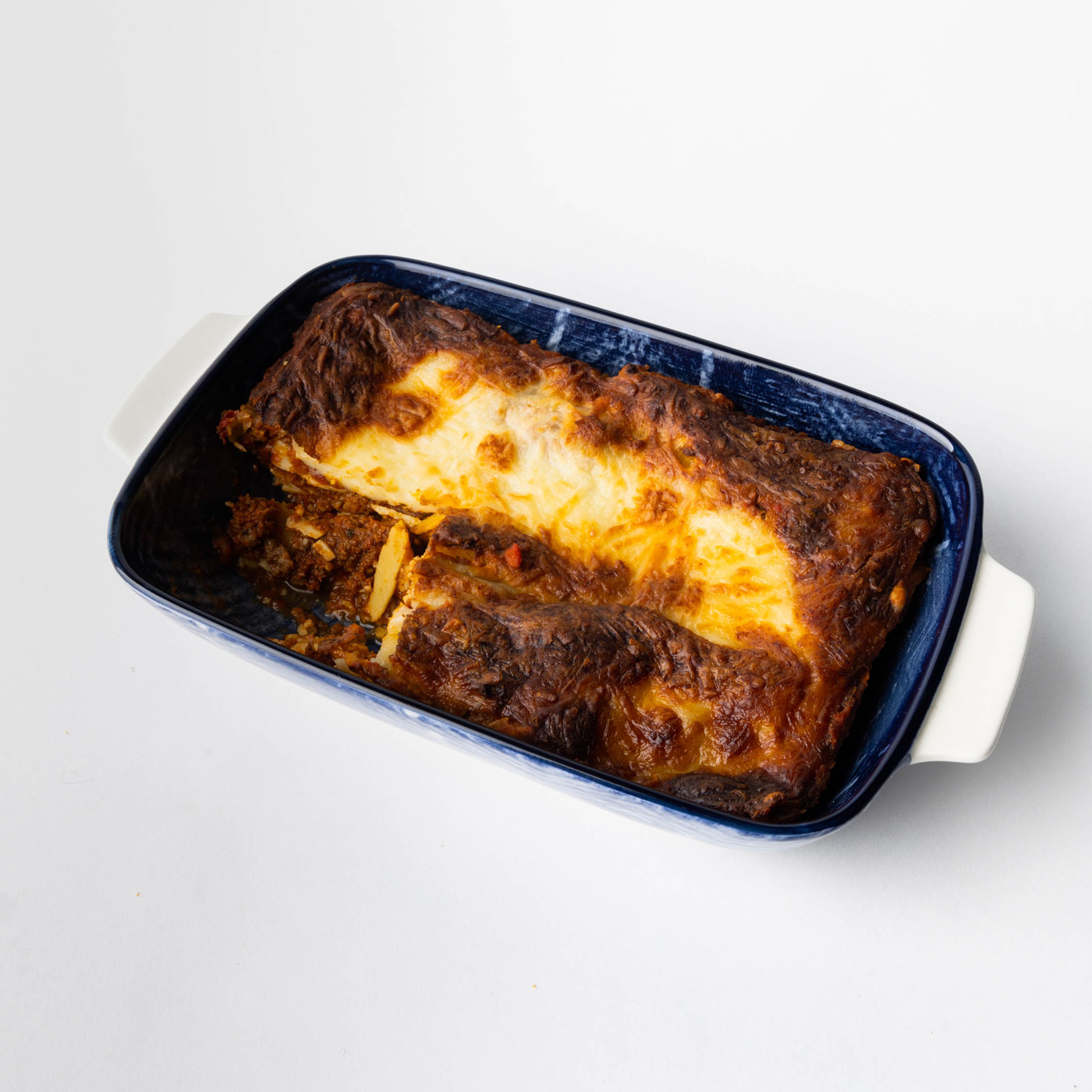 The bolognese for this rich, cheesy lasagna starts with a base of onions, carrots and celery (known as soffritto), before ground bison, tomatoes and a generous glug of red wine join in. The slow-simmered sauce is then layered with corn and rice pasta sheets, as well as Alberta mozzarella cheese, for a comfort meal that's easy to heat up from frozen any night of the week. —C.C.
Four Calgary locations, 403-278-2728, soffritto.ca, @soffrittocalgary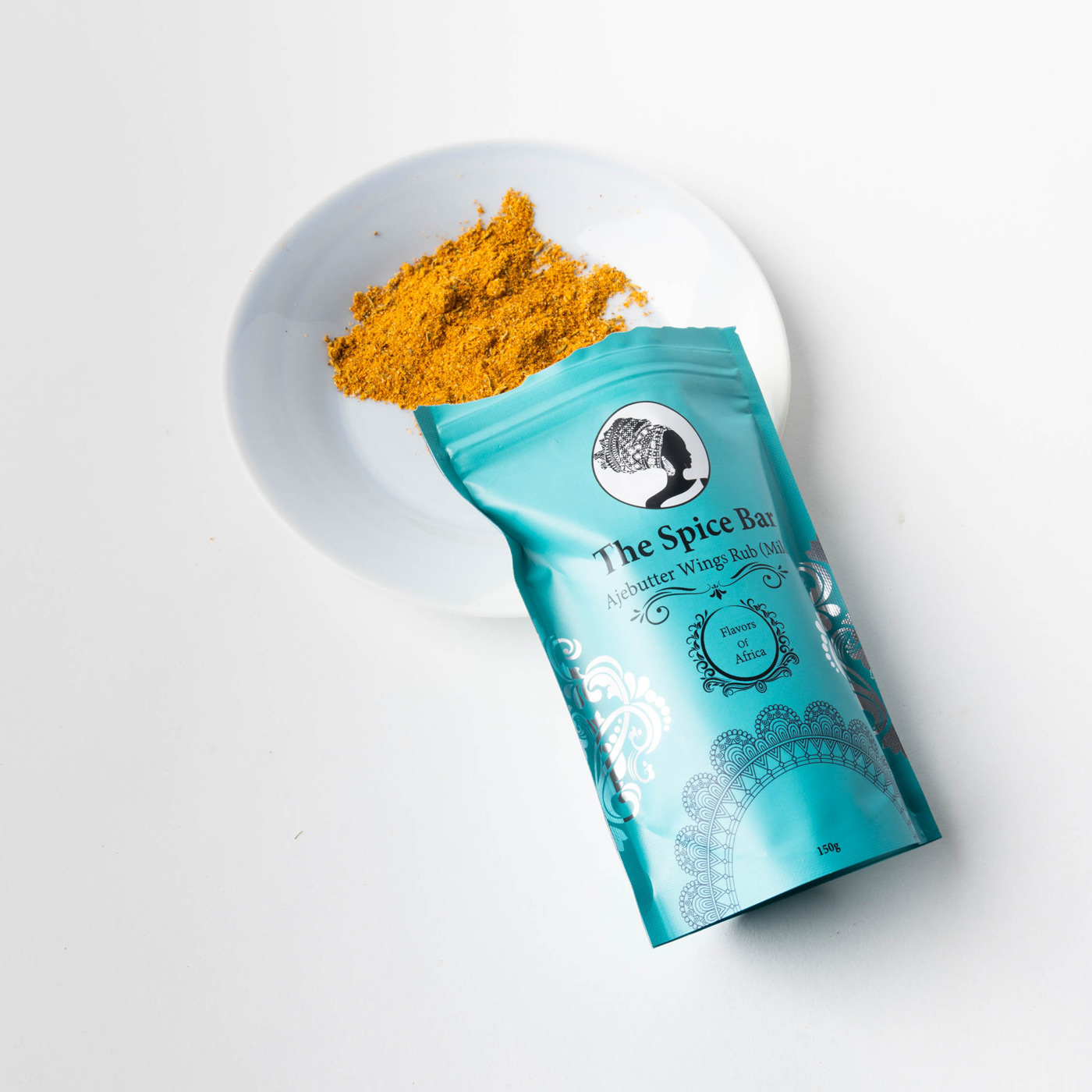 Spice up your wing game with this savoury combination of black pepper, curry, thyme, ginger, onion powder, paprika, salt and cayenne. Whether you're grilling, roasting or tossing your wings in the air fryer, this rub adds an incredible depth of flavour. And don't stop at chicken wings — we love it on turkey wings, roasted veggies and chicken thighs, too! You'll be licking your fingers and reaching for more. —C.T.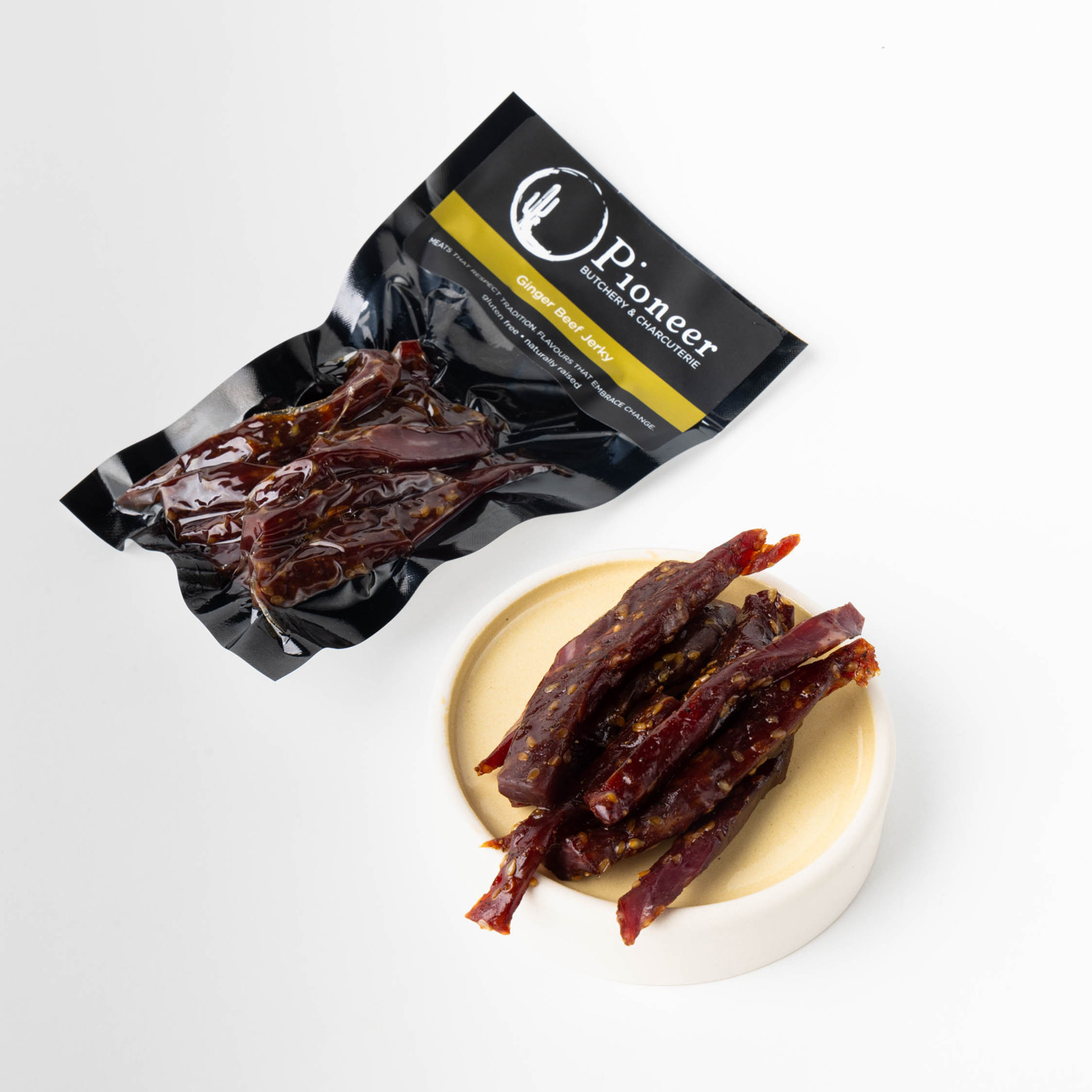 Born on a hunting trip in Kananaskis, Pioneer was created by Taylor Gant and brothers Allan and Greg Dixon to fill a gap in the market for ethically raised and locally sourced meats. The thick-cut Ginger Beef Jerky is a perfect example of this mission: Made with grass-fed beef and bursting with juicy flavour from fresh ginger and garlic, it's a far cry from the dry, tasteless gas station variety. I eat mine the Cambodian way, with sticky rice and a crispy fried egg. —C.T.
Multiple retailers, including Blush Lane and Bridgeland Market, pioneeryyc.com, @pioneeryyc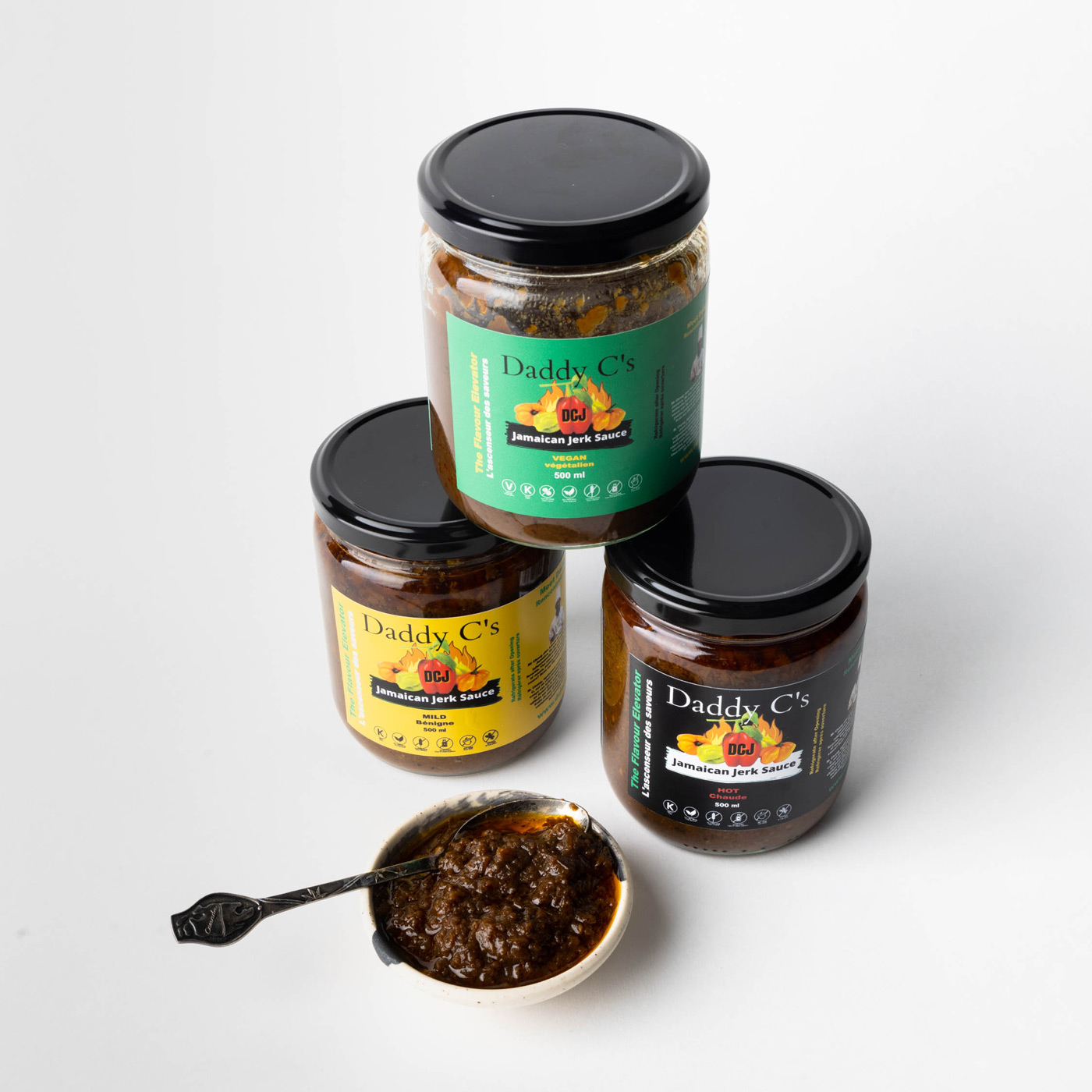 Scotch bonnet peppers, warm spices and a touch of acidity combine in this robust sauce that's great with meat, vegetables, even eggs. I like to marinate chicken thighs in it overnight, throw the pan in the oven and serve with rice and vegetables. Vindel Chang, also known as Daddy C, is a chef from Jamaica and co-owns the business with his partner, Yvonne. Daddy C's Jamaican Jerk Sauce is available at retailers across the province in hot, mild, and vegan varieties. —C.C.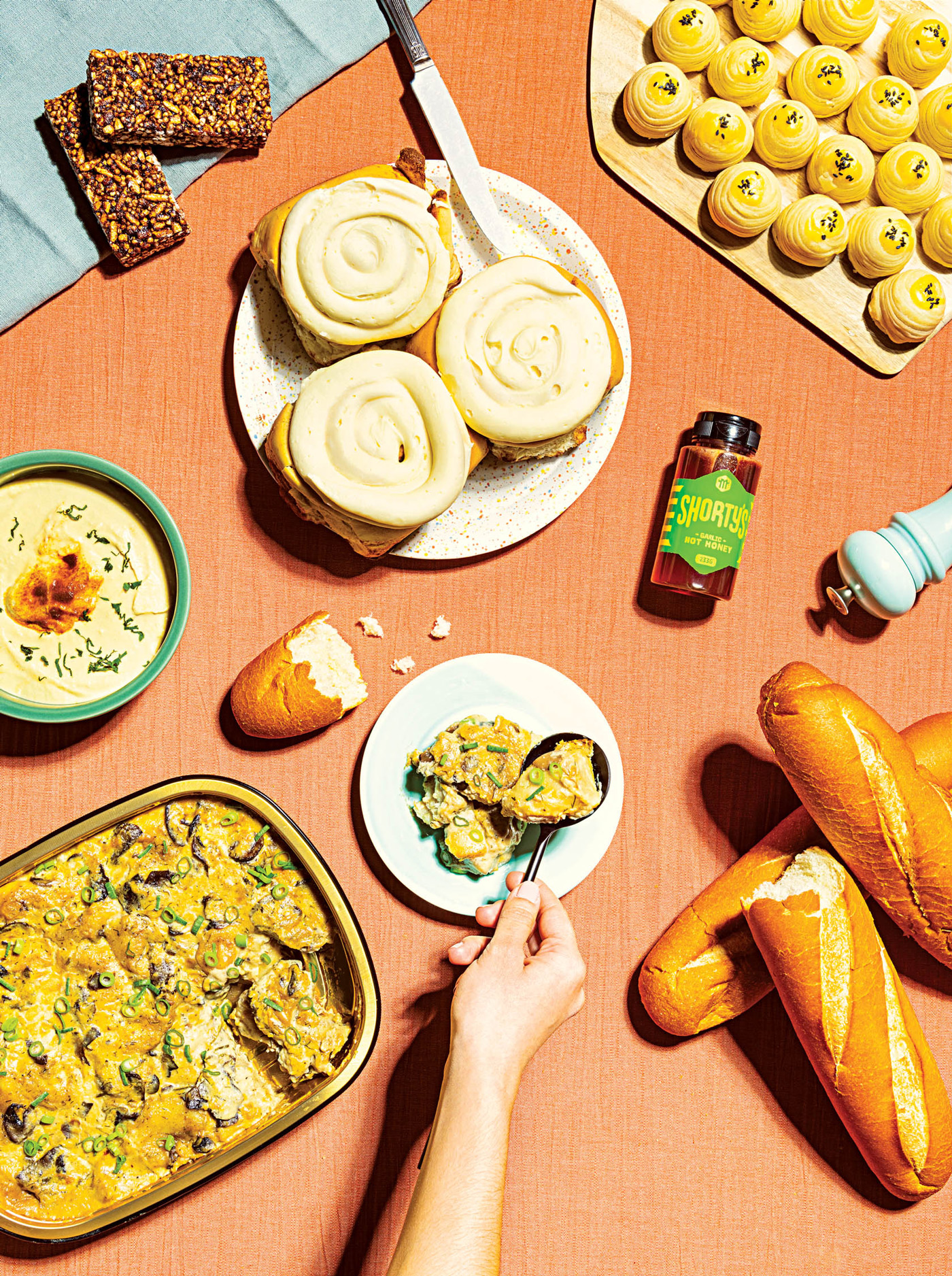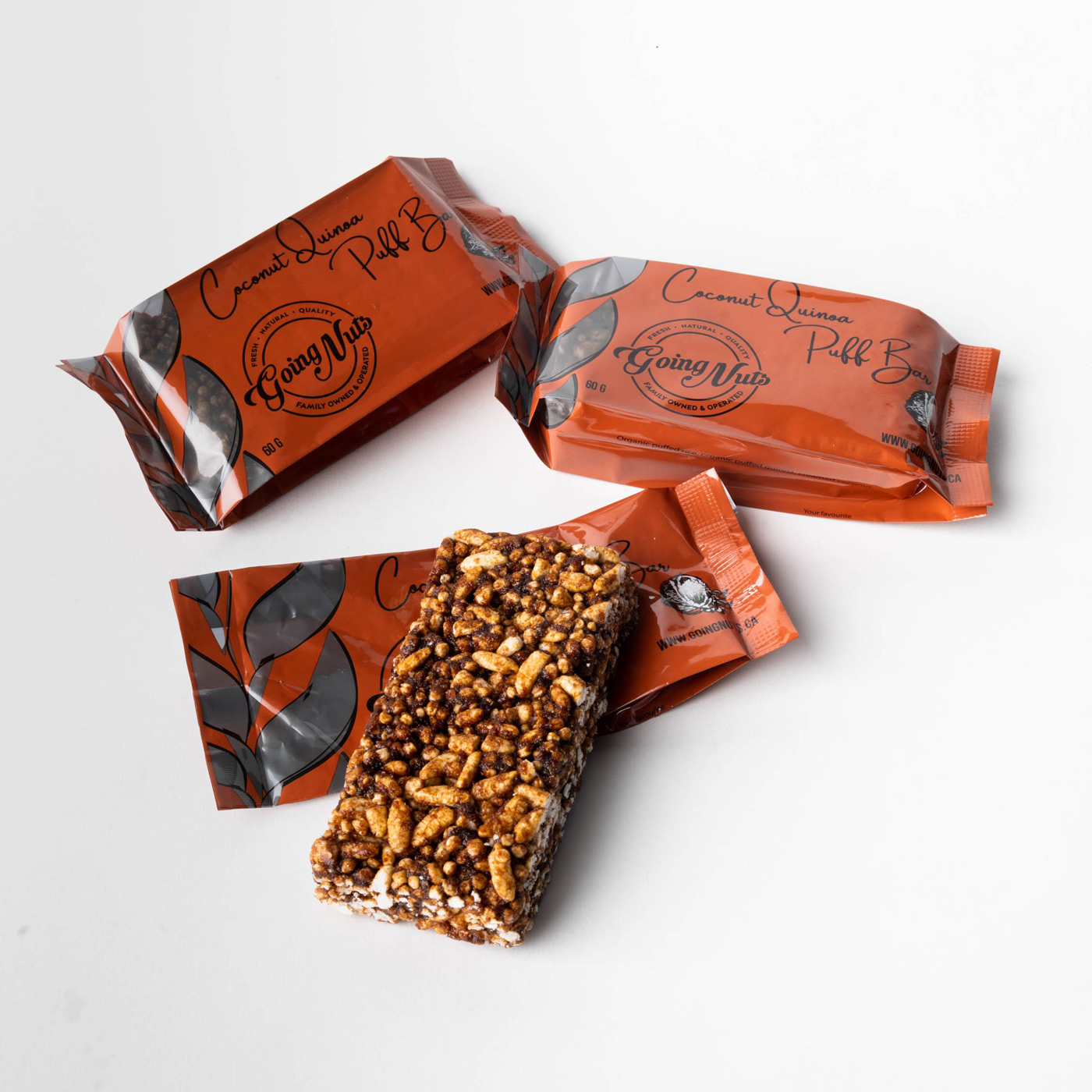 As an avid farmers' market shopper, Going Nuts is my go-to for nuts and nut butters. But the nut emporium also makes a selection of granolas, energy bites and bars, including its Coconut Quinoa Puff Bar. This packaged organic puffed rice and quinoa bar with creamed coconut, cocoa and brown-rice syrup is like an elevated version of the humble puffed wheat square; it's a great treat to keep on hand. —C.C.
Calgary Farmers' Market South, 510 77 Ave S.E.; and Calgary Farmers' Market West, 25 Greenbriar Dr. N.W., goingnuts.ca, @goingnutsyyc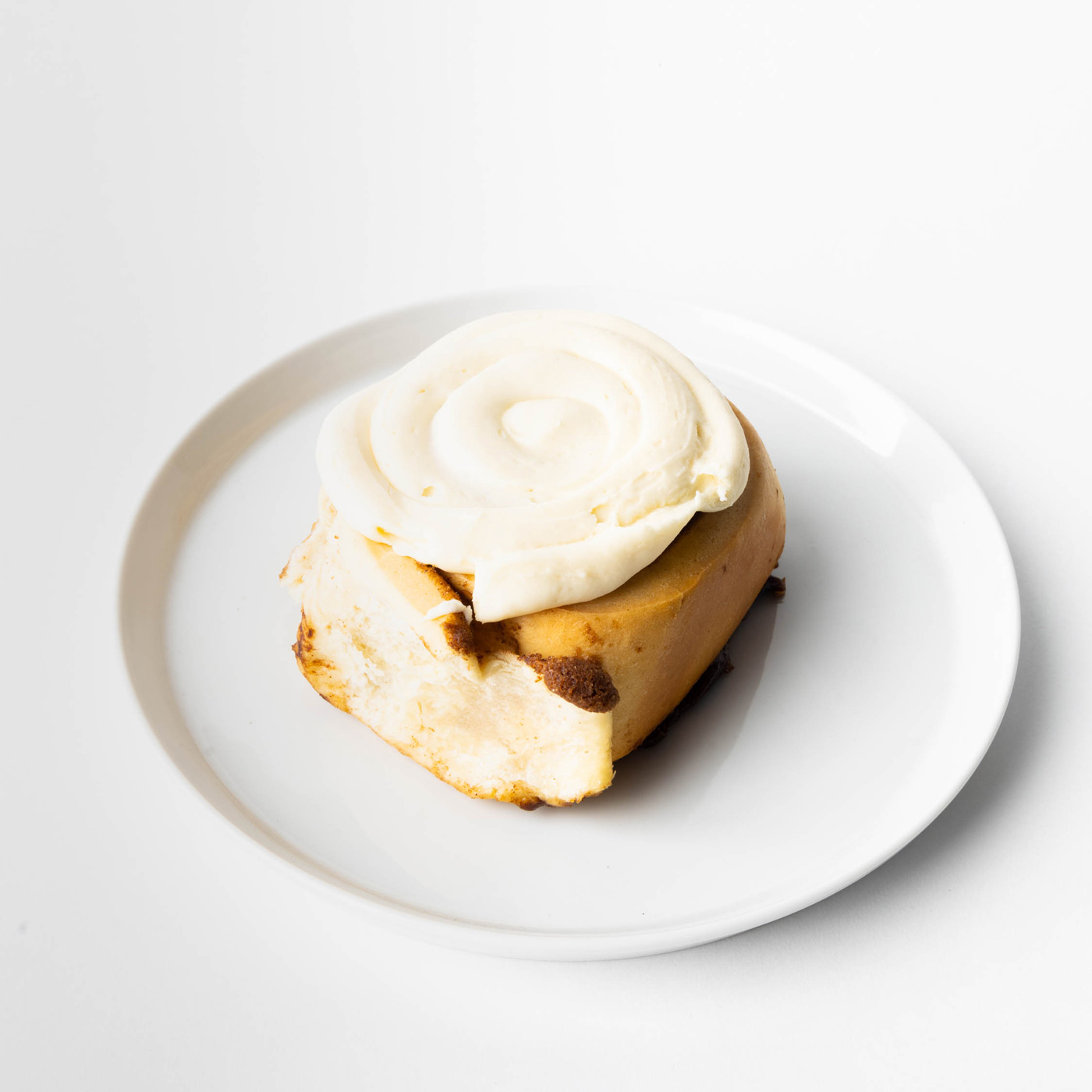 If you're after a classic cinnamon bun, look no further than The Big Buns Club! Its Basic Bun is soft and fluffy, filled with buttery brown-sugar-cinnamon spread and topped with a generous cloud of cream cheese frosting. And, in case you feel like switching it up, the Club offers a variety of feature flavours every month, like raspberry crumble, matcha and salted pecan. Pre-order online for pickup or delivery on Fridays and Saturdays, or grab one at Lukes Drug Mart, Mini MRKT or Pocket Coffee. —C.T.
thebigbunsclub.com, @bigbunsclub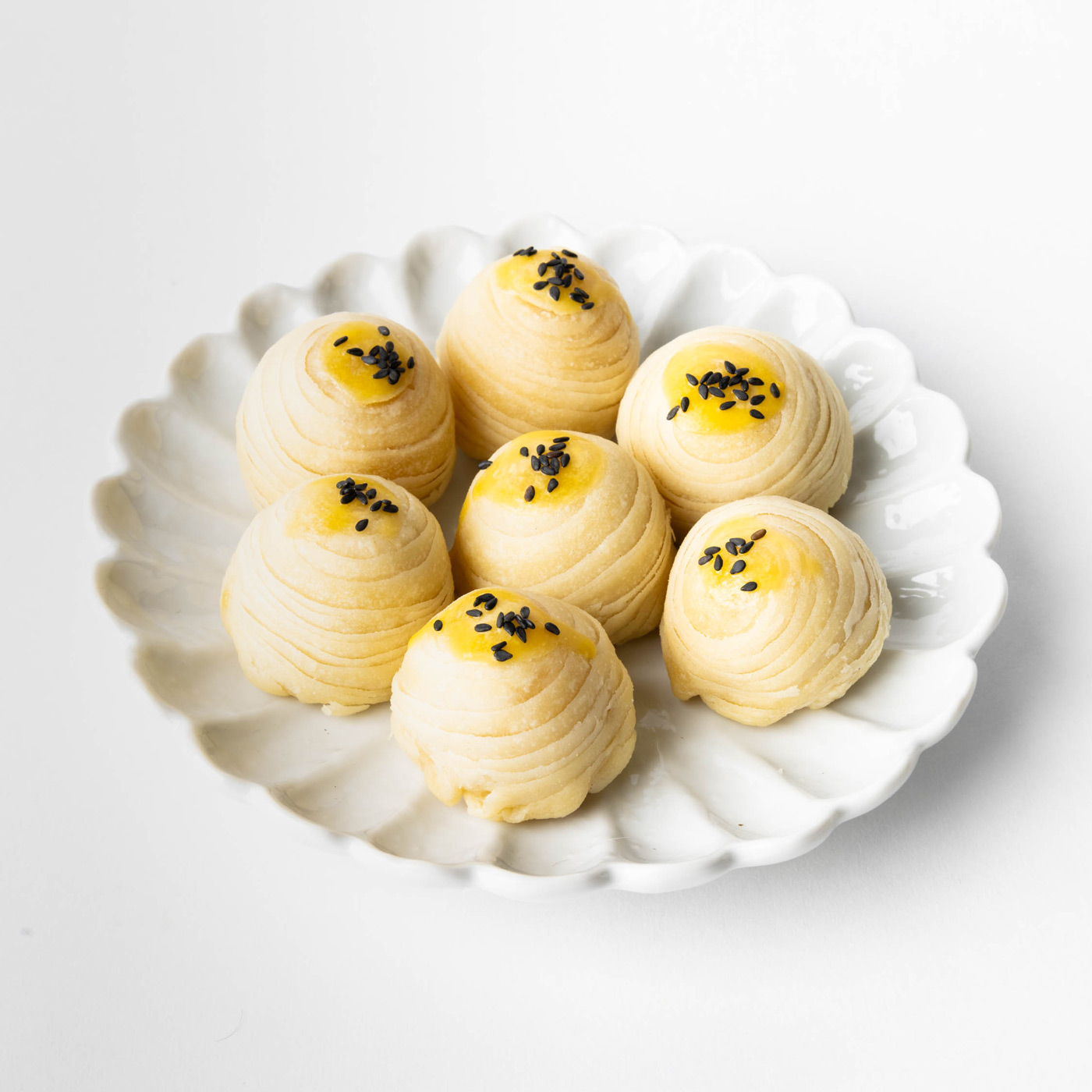 Thai mooncakes are a hidden gem in the dessert world, and it's time they get in the spotlight. Trust me: These delicate filled pastry balls deserve just as much praise as their Chinese counterparts. Thai Siam chef Sawanya Clarke perfected her recipe during her culinary training in Thailand — her mooncakes are sweet, savoury and flaky in each tiny bite. Whether you prefer the earthy taste of mung bean or the creamy flavour of the salted duck egg, just be sure to pre-order in advance. —C.T.
702 41 Ave. N.E., 403 680-0366, thaitakeout.ca, @thaisiammarket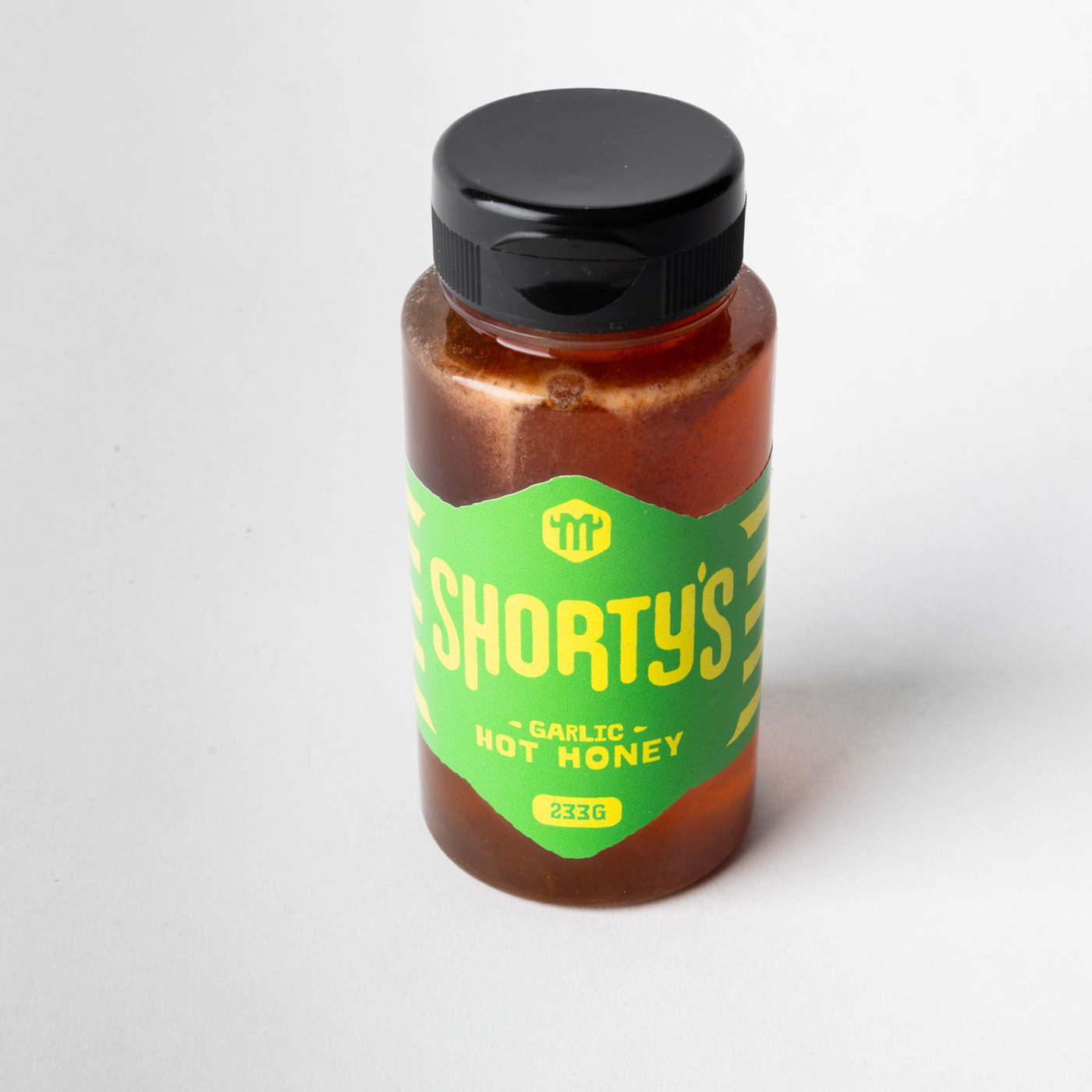 Embrace your inner monster and add this crowd-pleasing topping to your next meal. Shorty's Garlic Hot Honey doesn't pack too much heat — it's more a balance of sweetness and garlicky goodness. Whether you're drizzling it over pizza (like my husband loves to do), wings (like me) or tacos, this honey will bring some serious flavour to the party. —C.T.
Multiple retailers, including The Cookbook Co. Cooks, monstersauce.ca, @monstersauceco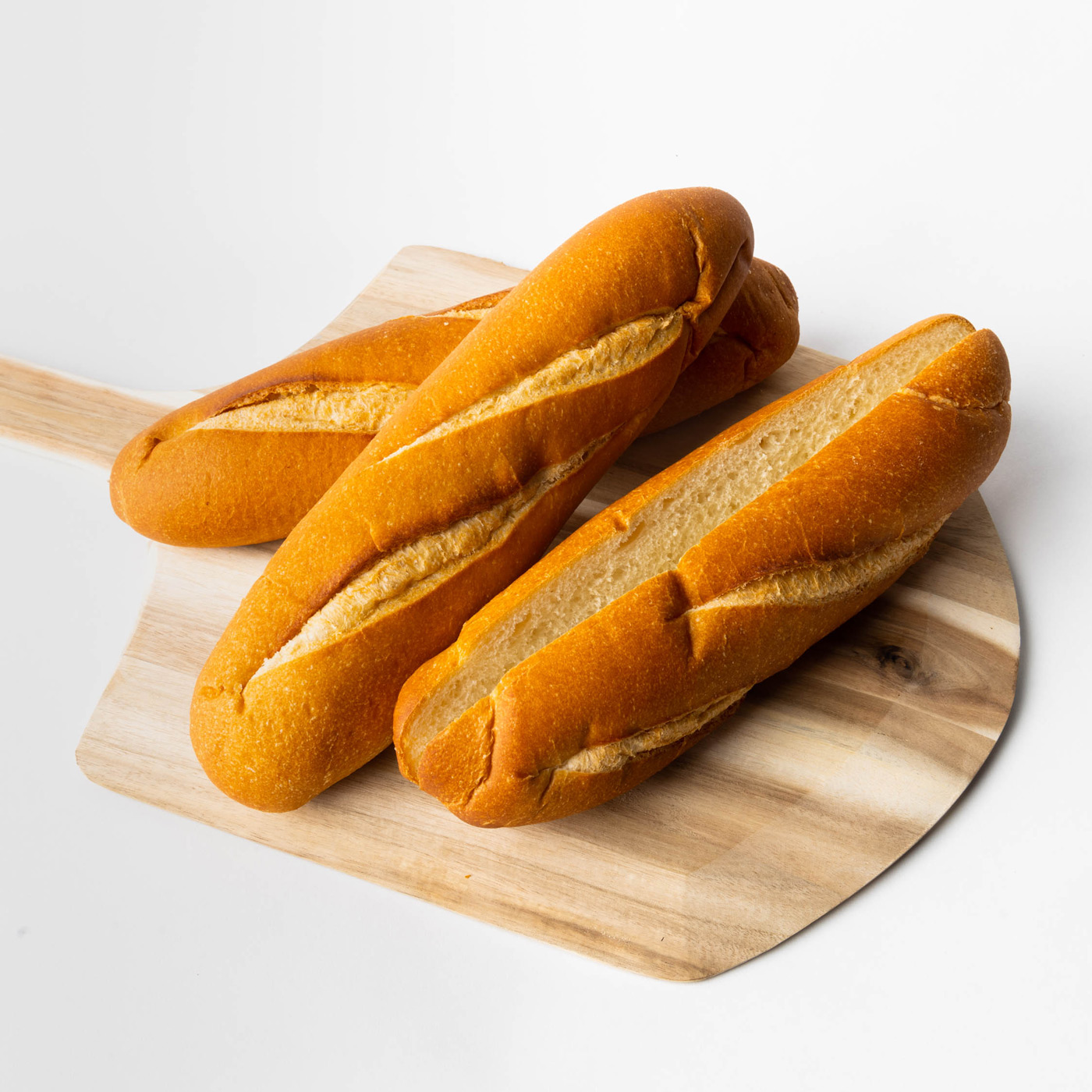 As soon as you bite into one, you can instantly tell that Lucky bakes its baguettes fresh every day. They are light on the inside with the perfect eggshell-thin crust on the outside. Just thinking about them takes me back to my mom's village in Vietnam, where the neighbourhood baker would ride around on a bicycle with fresh loaves, shouting "banh mi Saigon!" I love mine with a fried egg and a few splashes of Maggi sauce, or warmed up slightly in the toaster with a drizzle of condensed milk. Pick up the baguettes at Lucky Supermarket's Sunridge location. —C.T.
3333 Sunridge Way N.E., 403-717-0770, luckysupermarketcalgary.ca, @luckysupermarket_calgary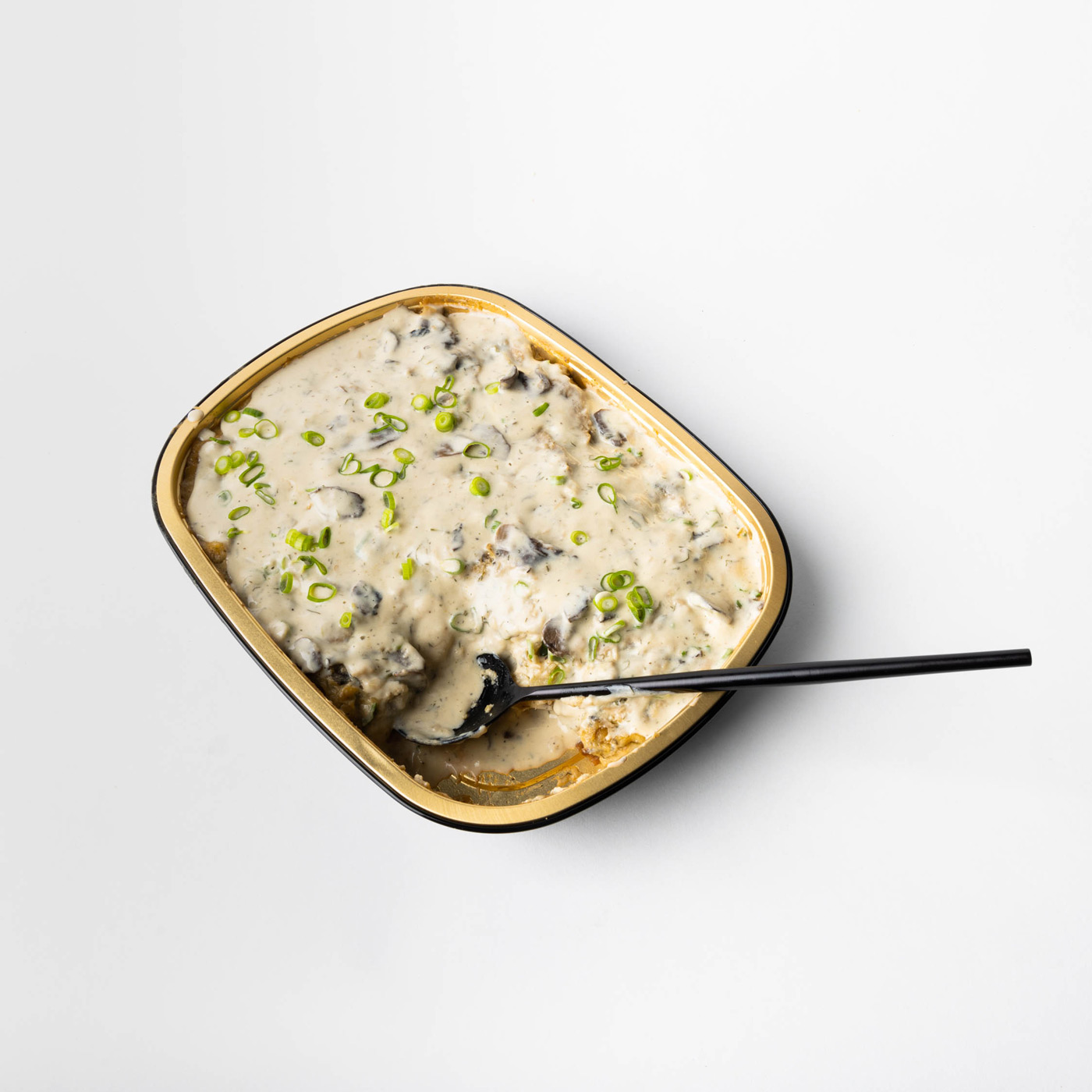 Back of the Spoon owner Erin Chromik has been making her hearty and delectable Perogie Casserole for years. In 2017, after a friend suggested it, she started selling them at markets. Made up of handmade cottage cheese perogies smothered in a creamy mushroom-dill sauce, the casserole is a love letter to both the beloved Eastern European dumpling and Chomik's grandmother Julia, whose rule when making perogies was to stir with the back of the spoon. You can order the frozen casseroles in various sizes online, or pick one up at Prairie Farms Local Market. —C.T.
backofthespoon.ca, @backofthespooncanada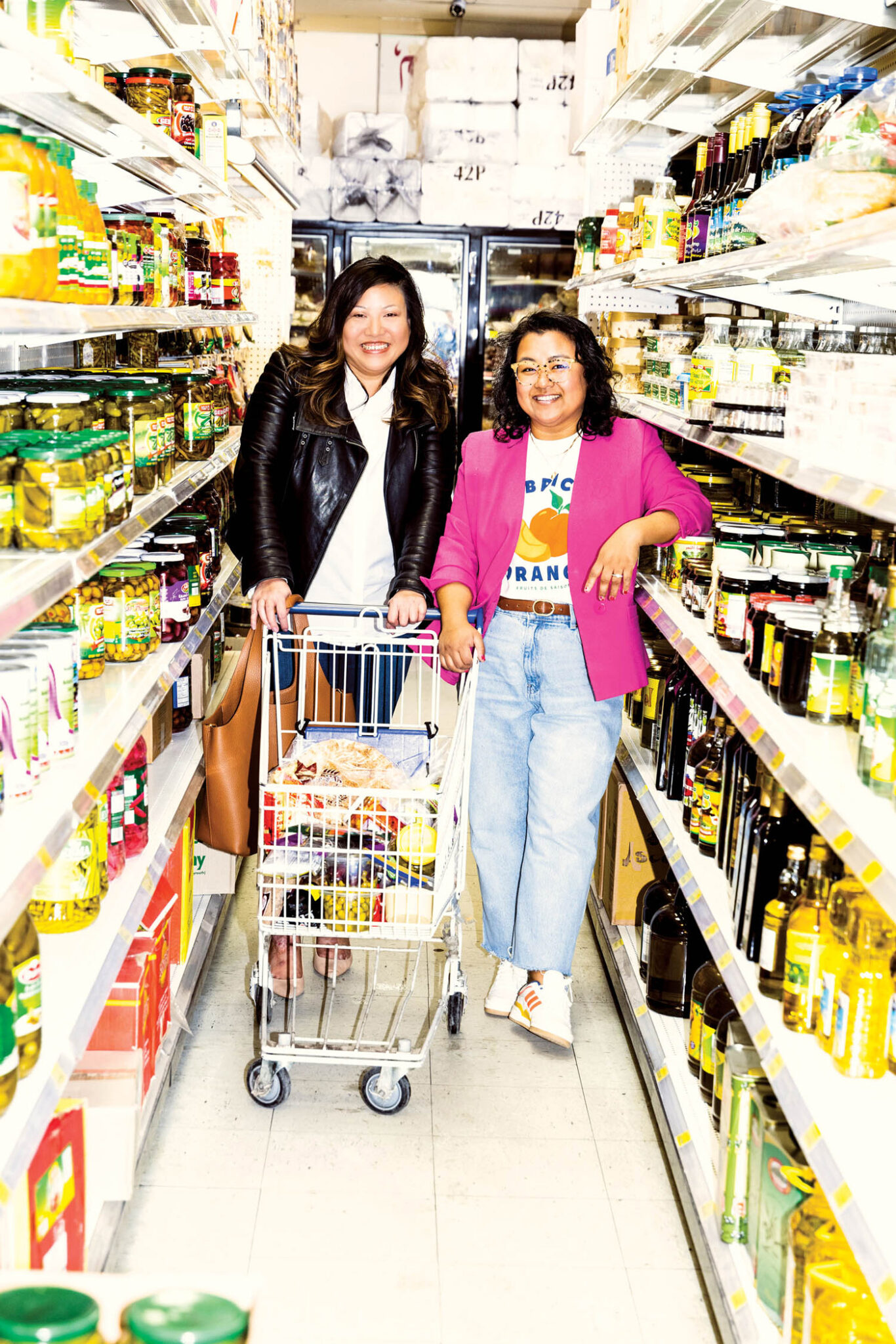 Hummus from Green Cedars Food Mart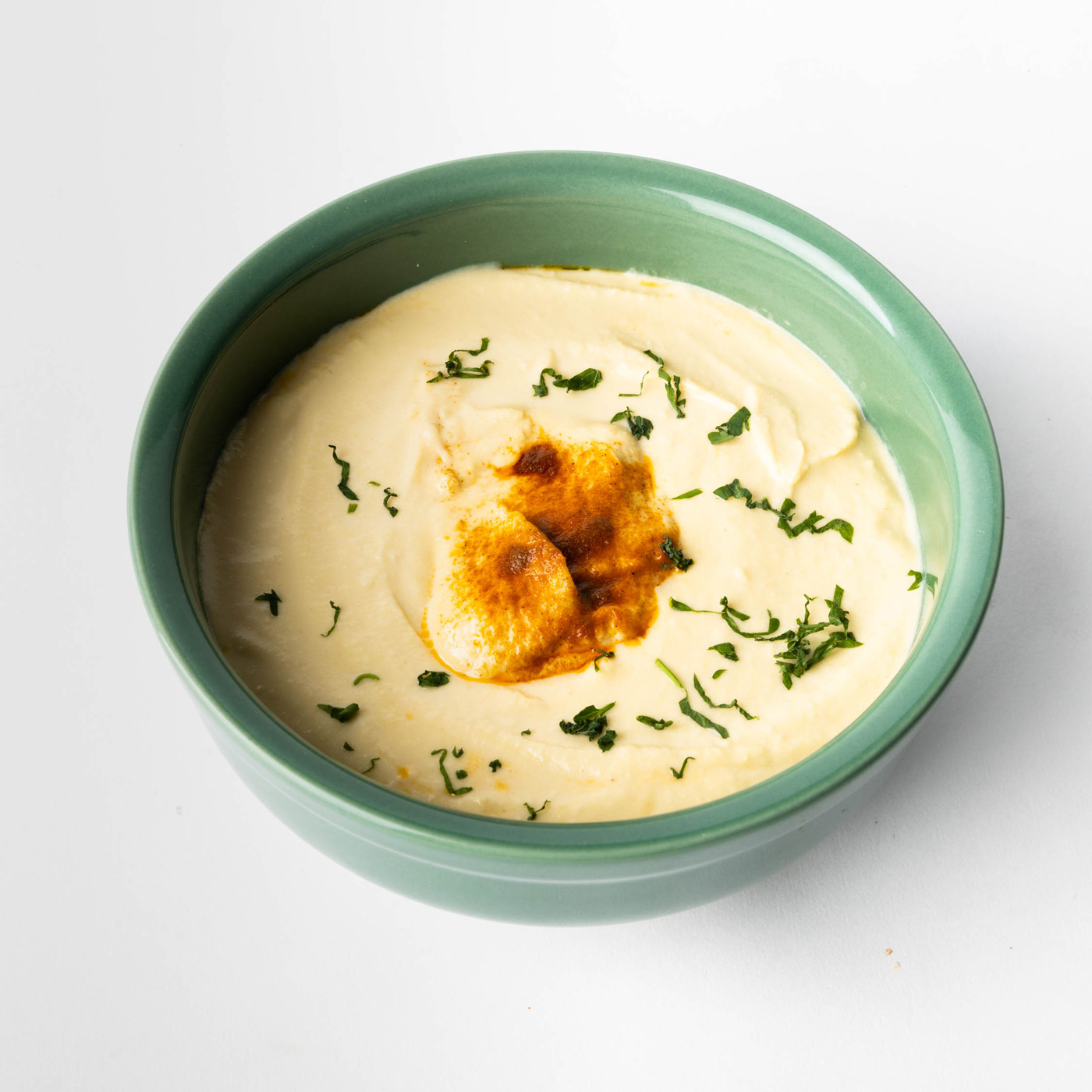 My favourite hummus in Calgary is from Green Cedars Food Mart, a Mediterranean grocery store on International Avenue that has been operating for almost 50 years. Brothers Rochdi and Mike Sarout took over the business from their parents in 2019, and, when asked what the secret to their creamy, well-balanced hummus is, Mike says: "It comes down to one very secret ingredient: Her name is Mariam, she is my mother and an absolute wizard with food." —C.C.
4710 17 Ave. S.E., Unit M, 403-235-9983, facebook.com/GreenCedarsFoodMart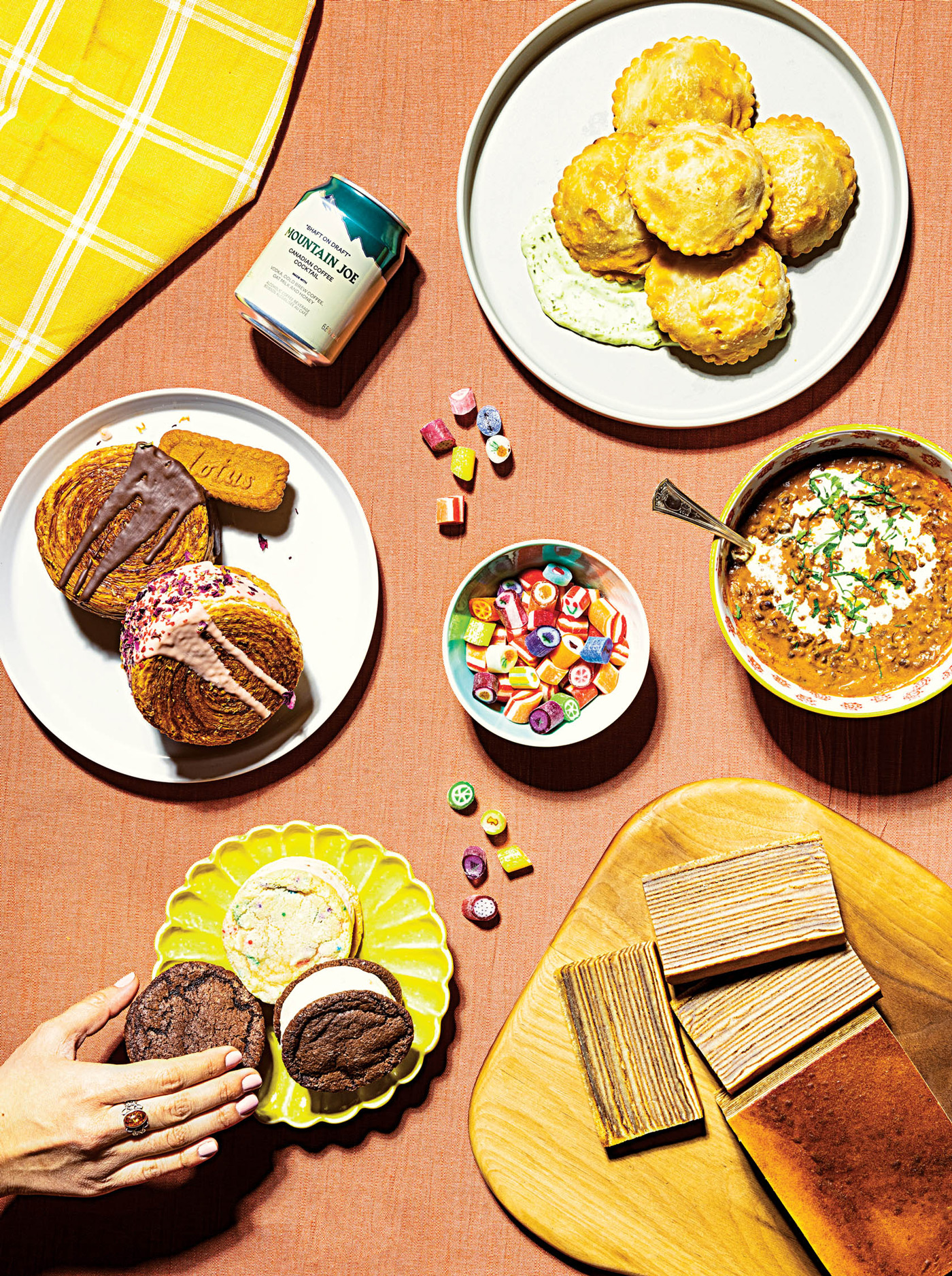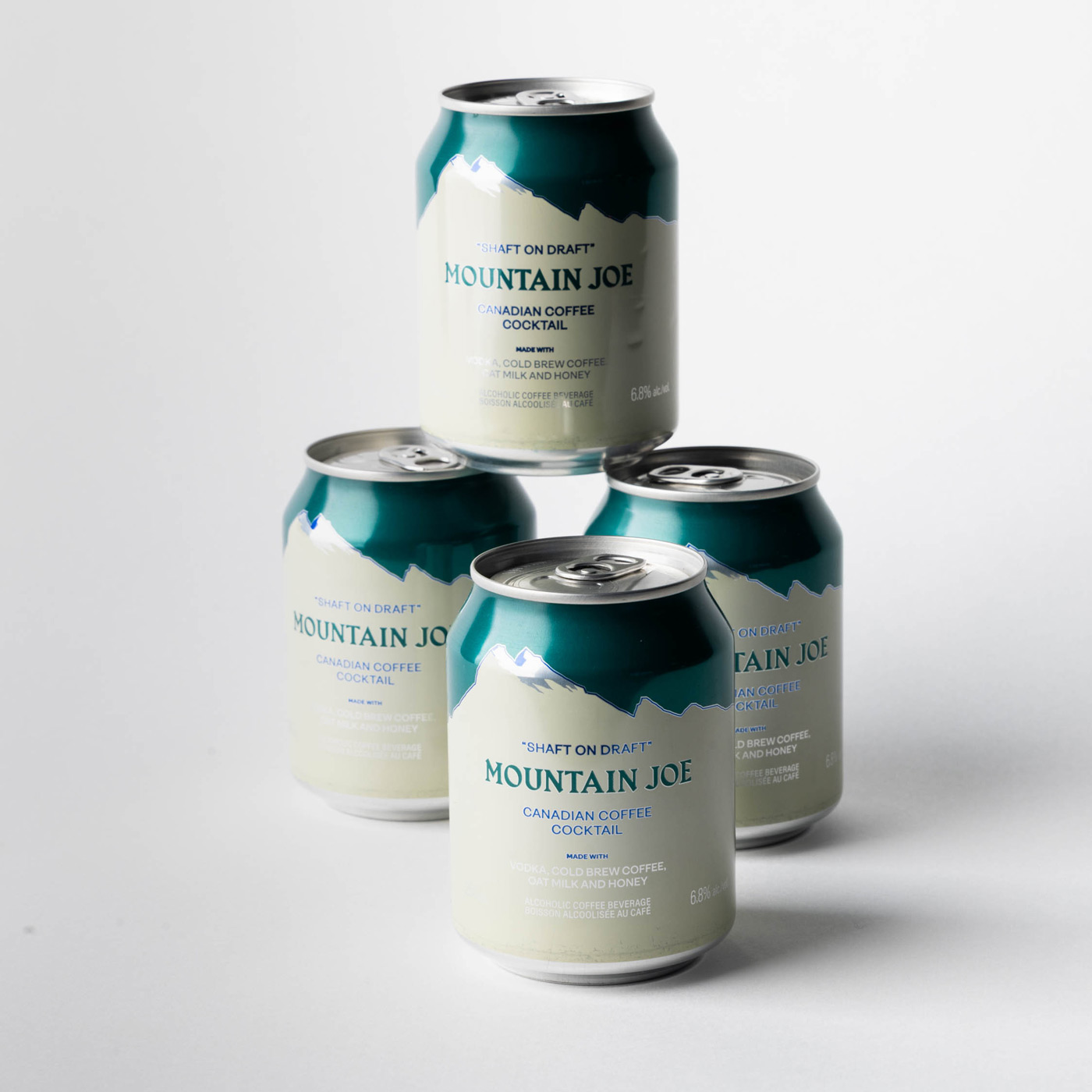 Originally served as a "Shaft on Draft" cocktail at Park Distillery in Banff, Mountain Joe is now produced in a ready-to-drink, 250-mL can. Combining vodka, cold-brew coffee, oat milk and a subtle hint of honey, this creamy, plant-based pick-me-up cocktail is perfect for mountain getaways and picnics. Mountain Joe is available in four-packs at Park Distillery in Banff, as well as multiple liquor stores across Alberta. —C.C.
drinkmountainjoe.com, @drinkmountainjoe
Hard Candy from Volio's Confections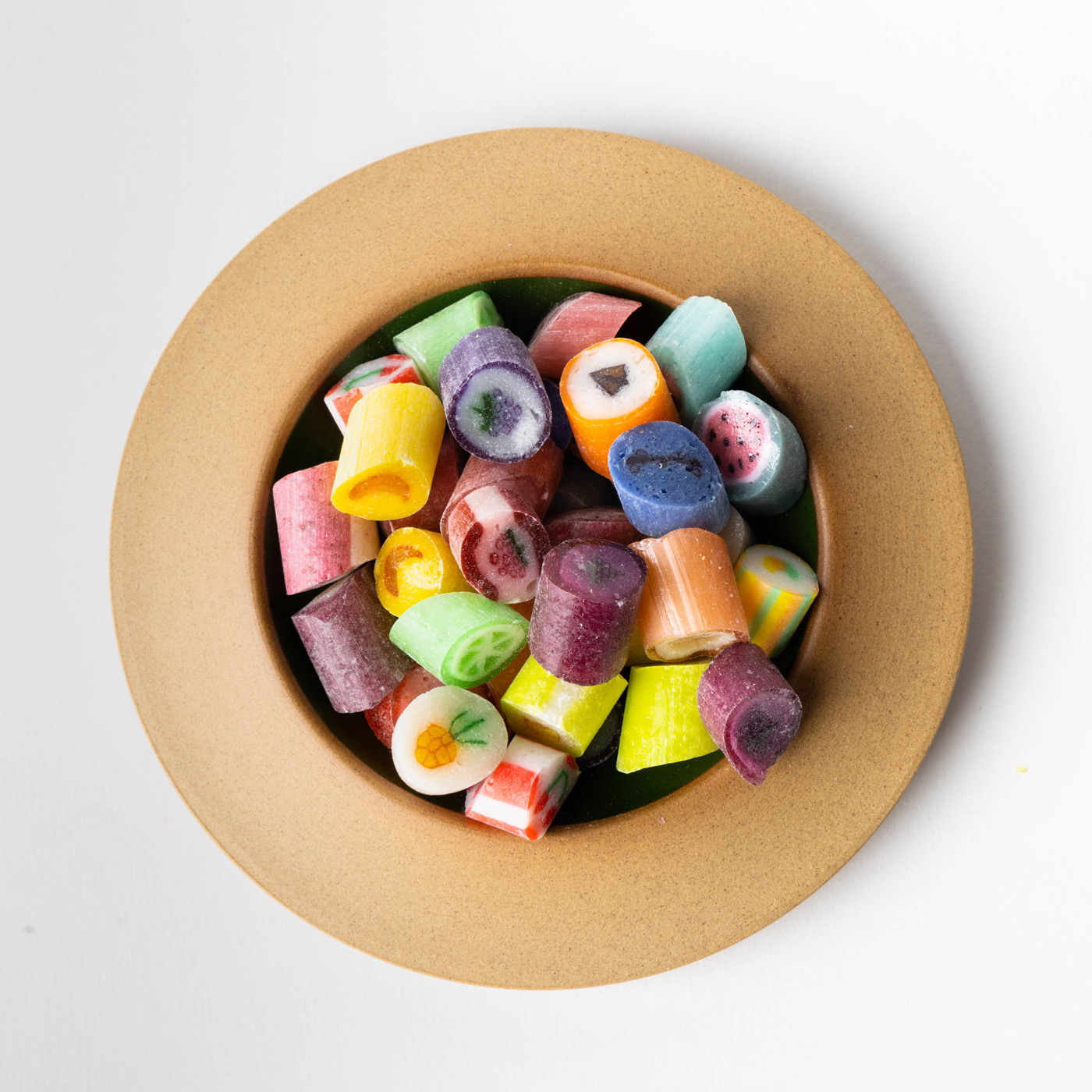 Growing up, my mom always carried Werther's Original hard candy in her purse. I've picked up the habit myself, except my pockets are usually lined with hard candy from Volio's Confections. It is one of the few candy shops in Canada that still makes its hard candy by hand. From flavours like Black Cherry Vanilla Cola to Sour Strawberry Guava, or, my favourite pack to pick up, 20 Fruit Mix, which allows you to try a variety of flavours, Volio's has something for every candy lover. —C.T.
704 8 Ave. S.W., 403-324-0743, voliosconfections.com, @voliosconfections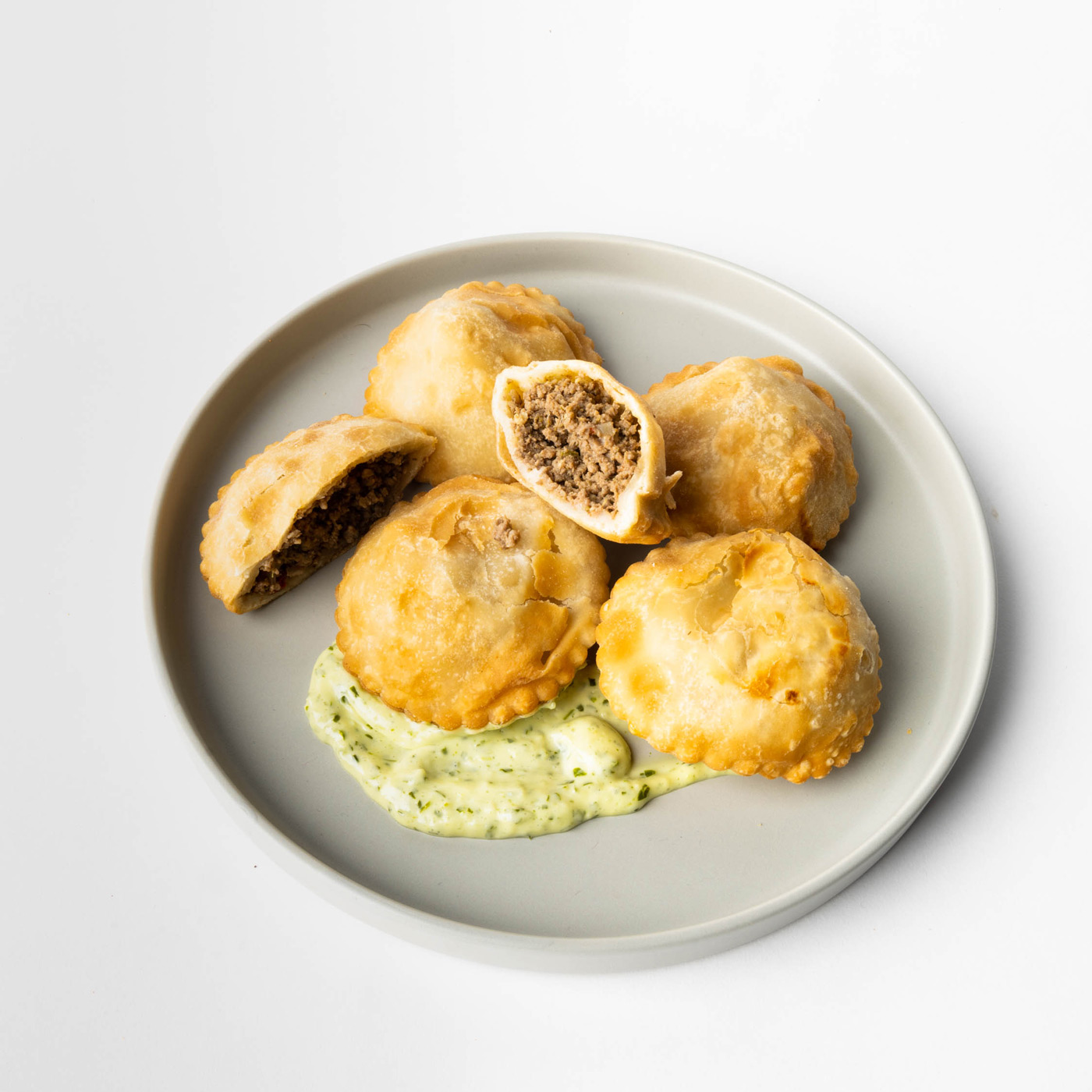 I wholeheartedly believe anything that's shaped and stuffed like ravioli is guaranteed to be delicious. Take UniMarket's Venezuelan pastelitos: These small, circular pastries are loaded with fillings including potato and cheese, chicken and beef, then fried to perfection. I always go home with one (or two) of each. Don't you dare leave the bakery counter without the green garlic sauce — it goes hand in hand with these pockets of gold! —C.T.
Two Calgary locations, unimarket.ca, @unimarket_inc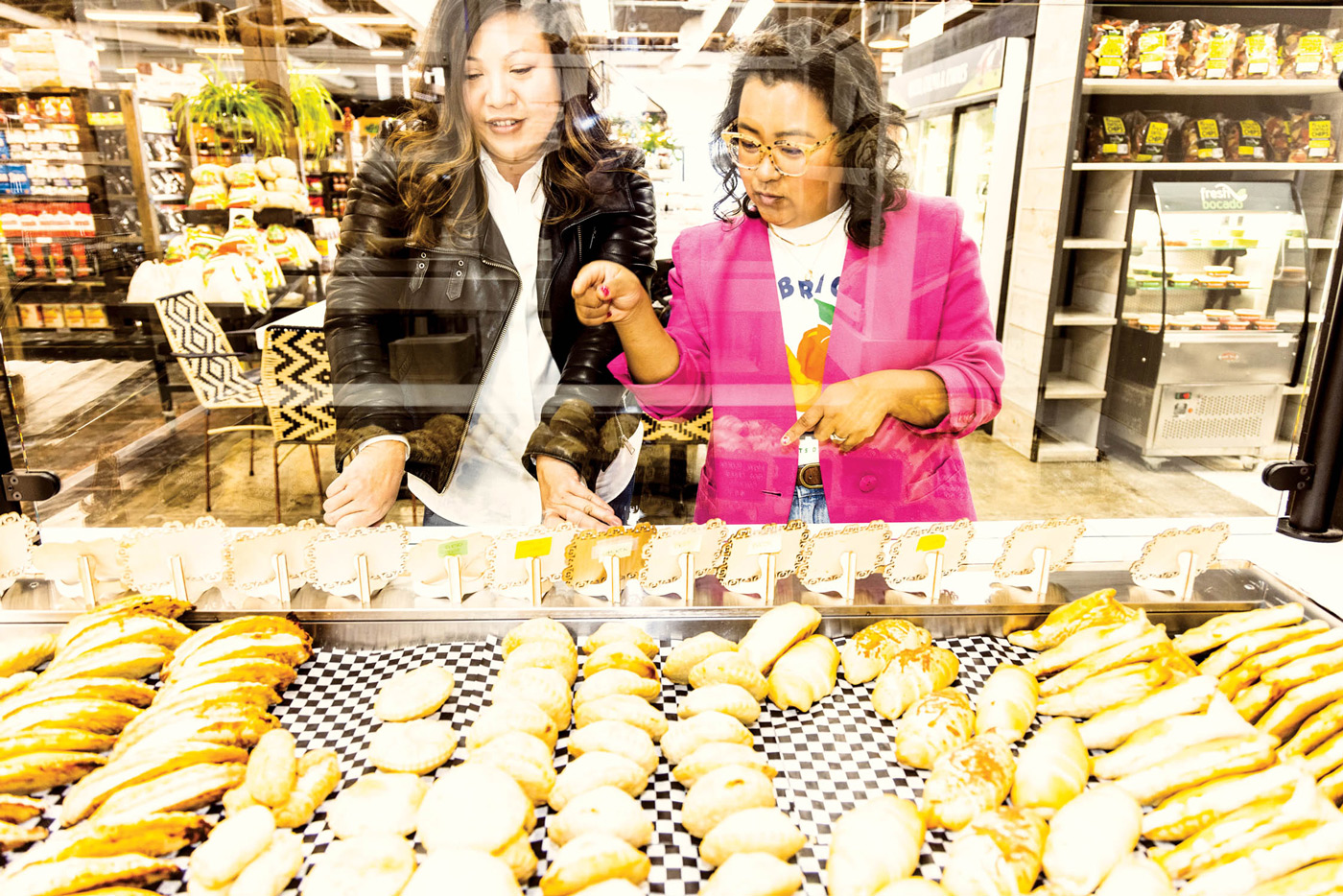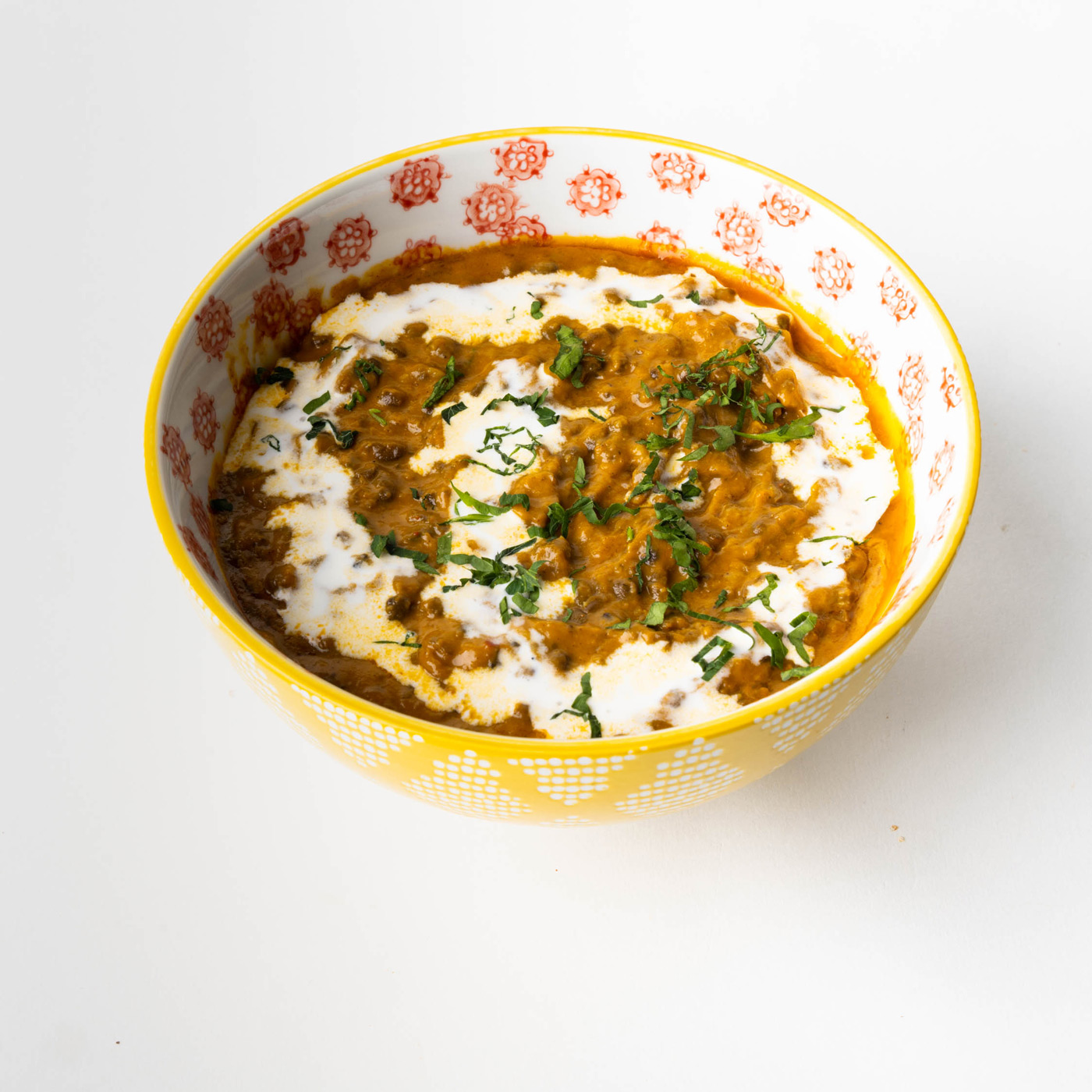 Dhal makhani, a dish often found at dhabas (roadside eateries in India serving fresh and fast dishes), is made with black urad lentils, ginger, tomatoes and a touch of butter and cream. At Deepak's Dhaba, Chef Deepak and his team start this creamy and fragrant dish by roasting and grinding the spices in house. The dhal makhani is available frozen at all three Deepak's Dhaba locations, and fresh at the Centre Street restaurant. —C.C.
Three Calgary locations, deepaksdhaba.ca, @deepaksdhaba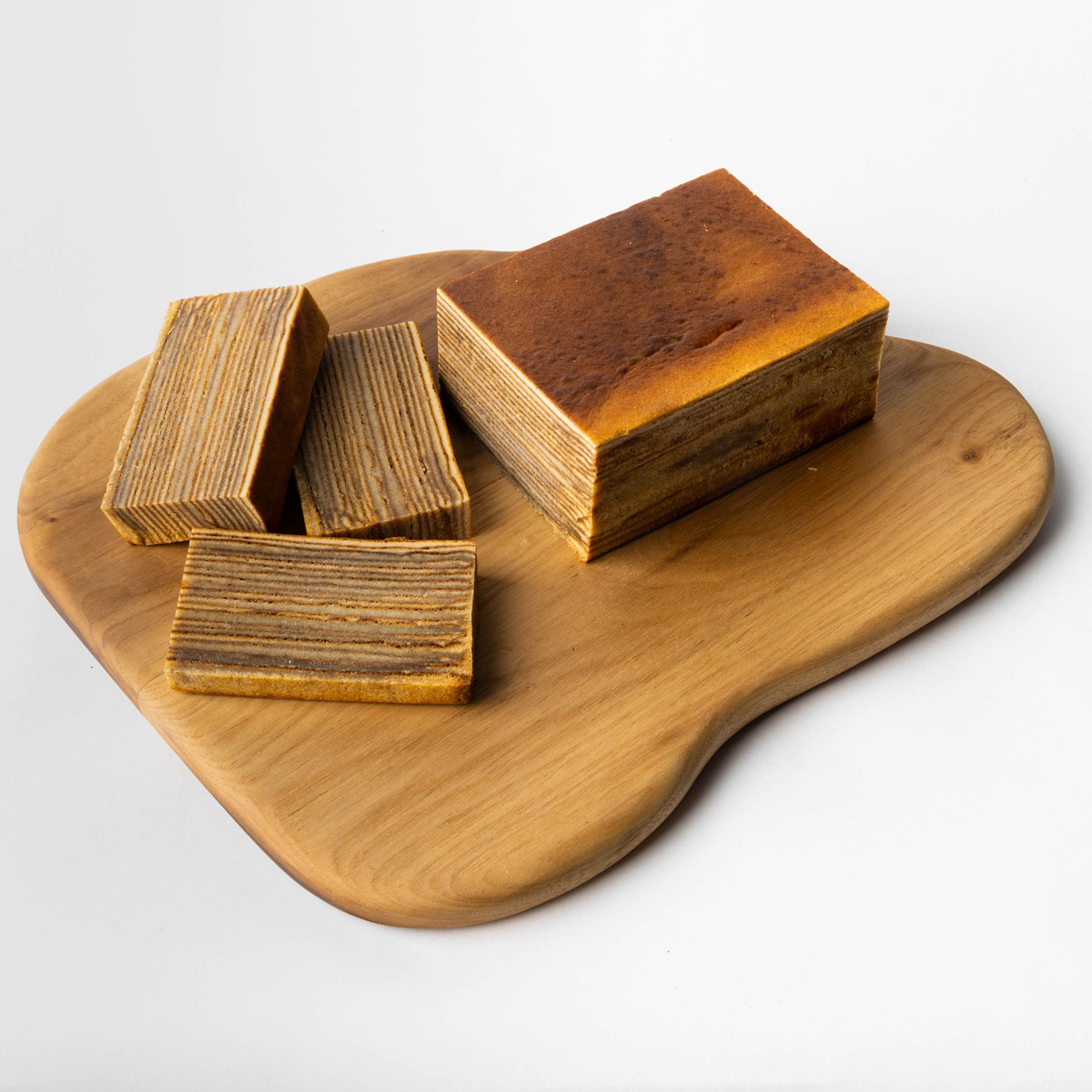 A true labour of love, Nila's Lapis Legit (Thousand Layer Cake) features 20 thin layers of tender cake made with egg yolks, condensed milk and spices. No wonder it takes approximately five hours to create! Lapis legit is often eaten during special occasions, such as Lunar New Year and Eid, but you can get a slice of the original or pandan flavours anytime at Nila's Taste of Indonesia in Crossroads Market. (Call ahead to order a whole cake.) —C.C.
Crossroads Market, 1235 26 Ave. S.E., 403-681-1223, facebook.com/nilastofin, @nilastasteofindo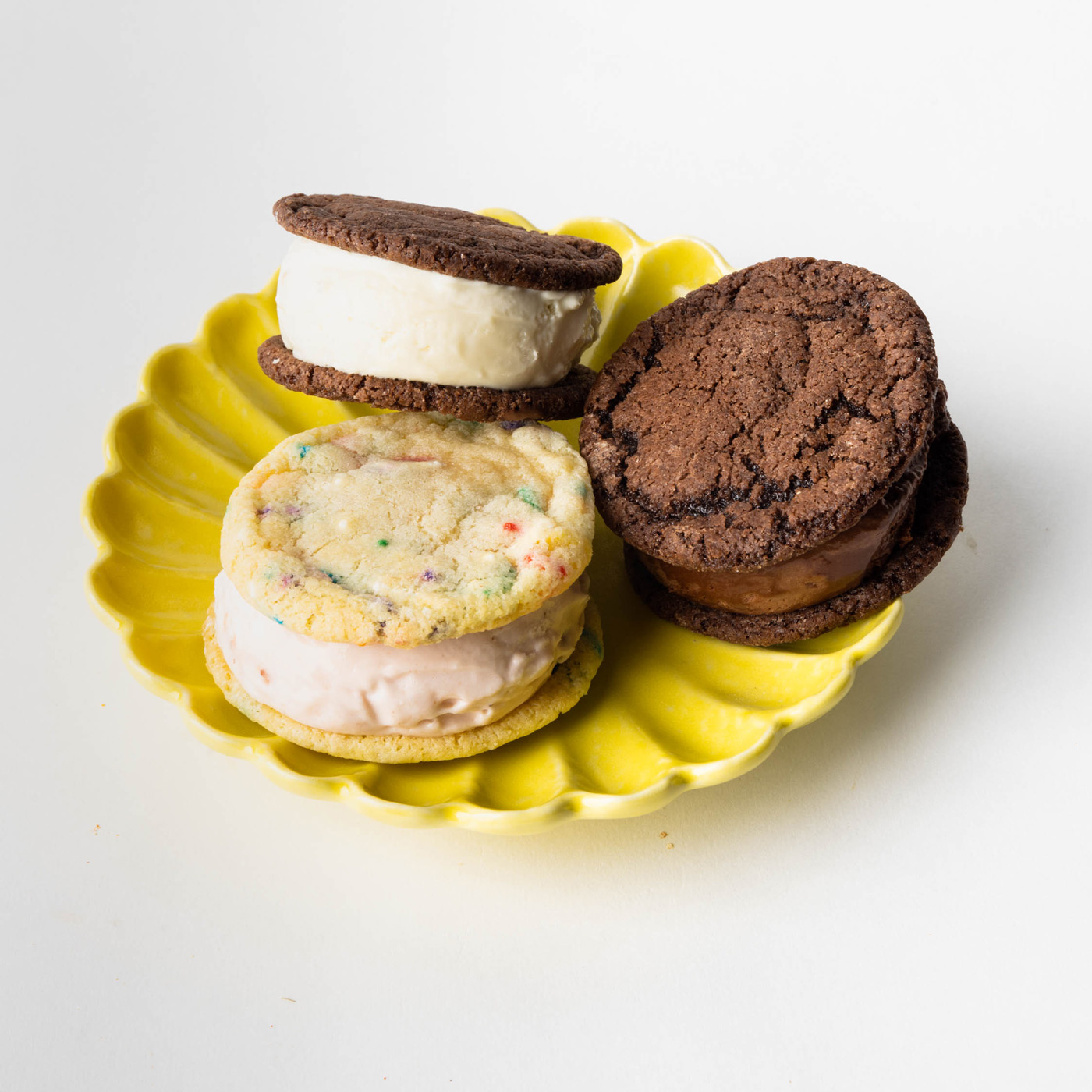 Alberta-churned ice cream is snuggled between two homemade cookies in this dreamy handheld goodie that comes in a variety of flavours, from mint chocolate chip to birthday cake. My favourite is the classic: a scoop of vanilla sandwiched between soft, crumbly chocolate cookies. The ice cream sandwiches are available at multiple retailers and restaurants, but, when the sun is shining, grab a friend and head down to the Peace Bridge for a sammie from D'Served's pushcart. —C.T.
dserved.ca, @dservedicecreamsandwiches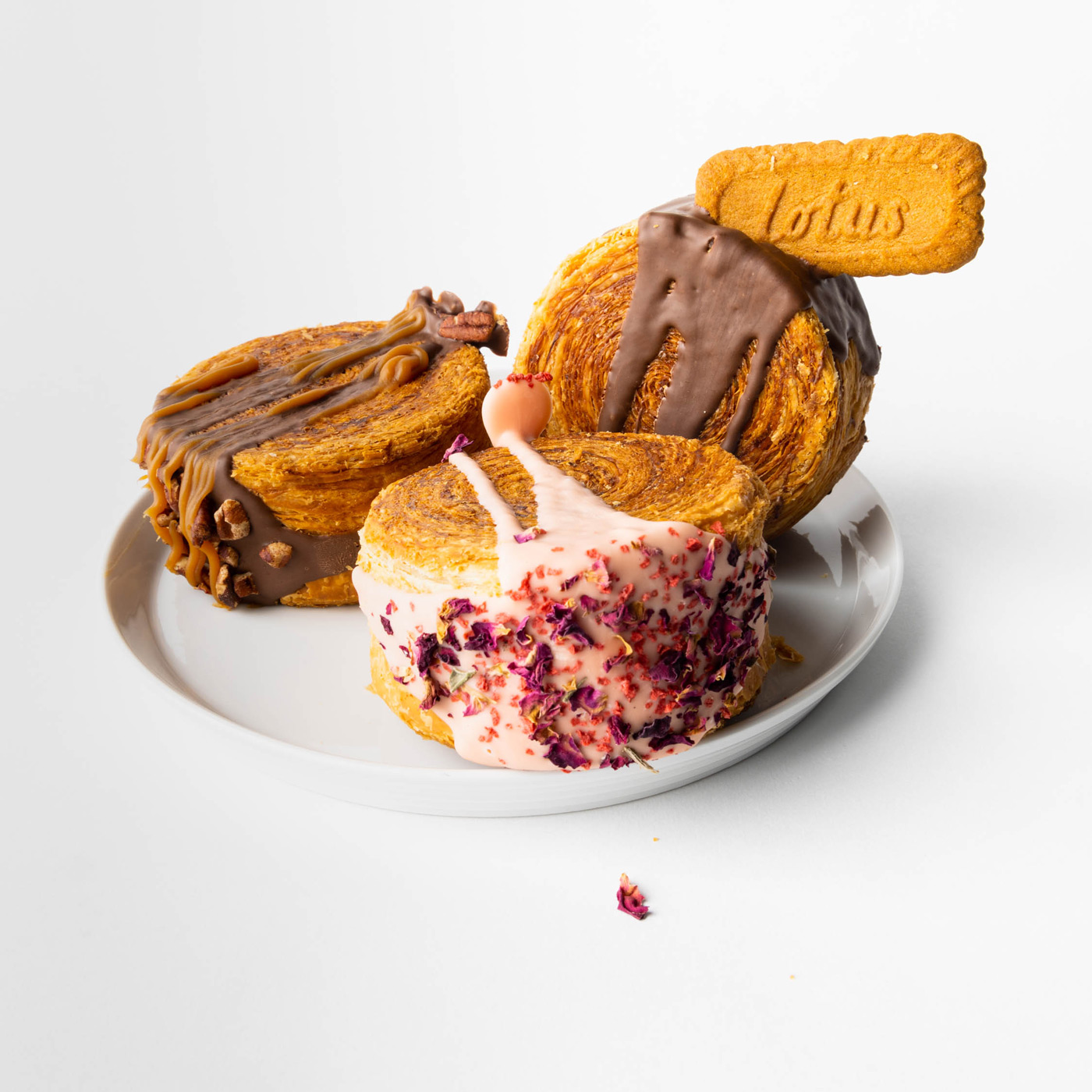 If you've drooled over the viral cream-filled Croissant Suprême from New York's Lafayette bakery on TikTok, you'll want to head to Sucre Patisserie & Cafe to taste its version, stat. Flaky croissant dough is swirled into a circular shape, filled with flavoured cream, drizzled in chocolate and sprinkled with toppings. The swirl flavours change regularly, but have included Turtles, Biscoff, Oreo and strawberry rose. You'll want to plan ahead, though: These trendy treats are only available Friday to Sunday at the Centre Street and 8th Street locations (preordering online is recommended). —C.C.
Three Calgary locations, 587-352-5505, sucrecafe.com, @sucrecafeyyc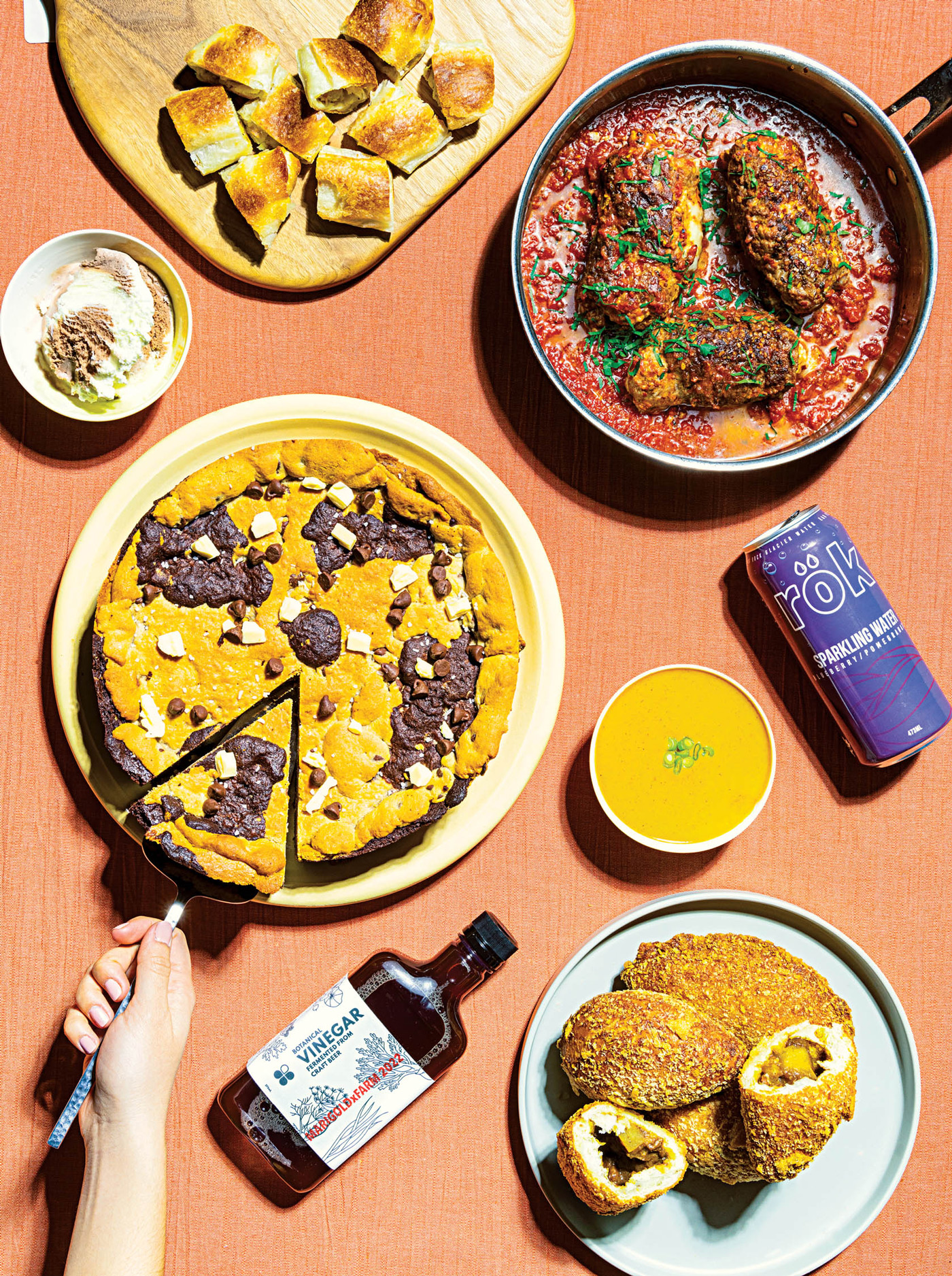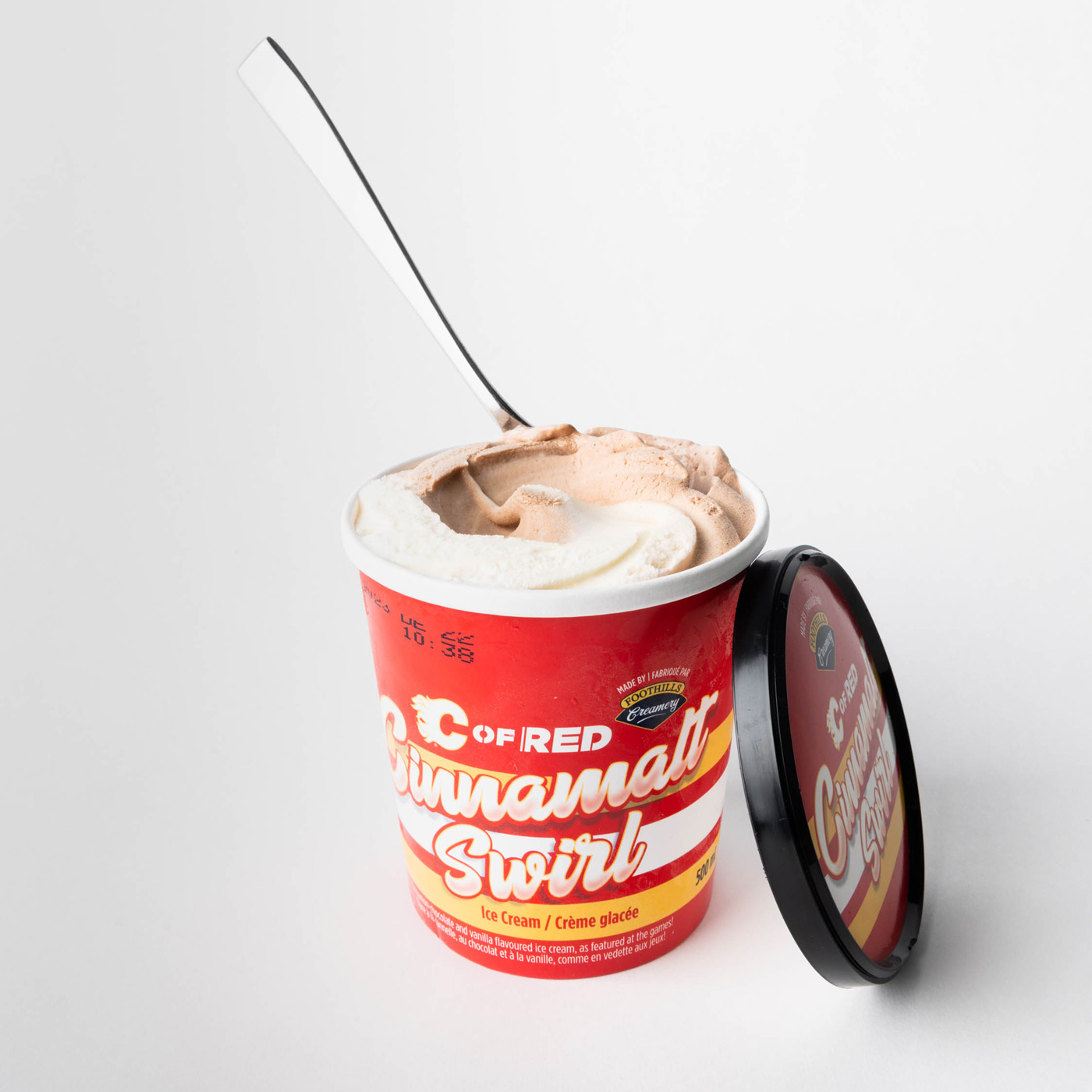 My favourite part about attending events at the Scotiabank Saddledome is the Cinnamalt soft serve available from the Foothills Creamery locations throughout the concourse. But this Flames game staple is now available for your home freezer: Foothills Creamery has made a hard ice cream version that can be purchased in 500-ml tubs at Calgary Co-op locations. The C of Red Cinnamalt Swirl is a blend of cinnamon-chocolate and vanilla ice cream, and tastes just like its arena counterpart. —C.C.
Multiple Calgary locations, calgarycoop.com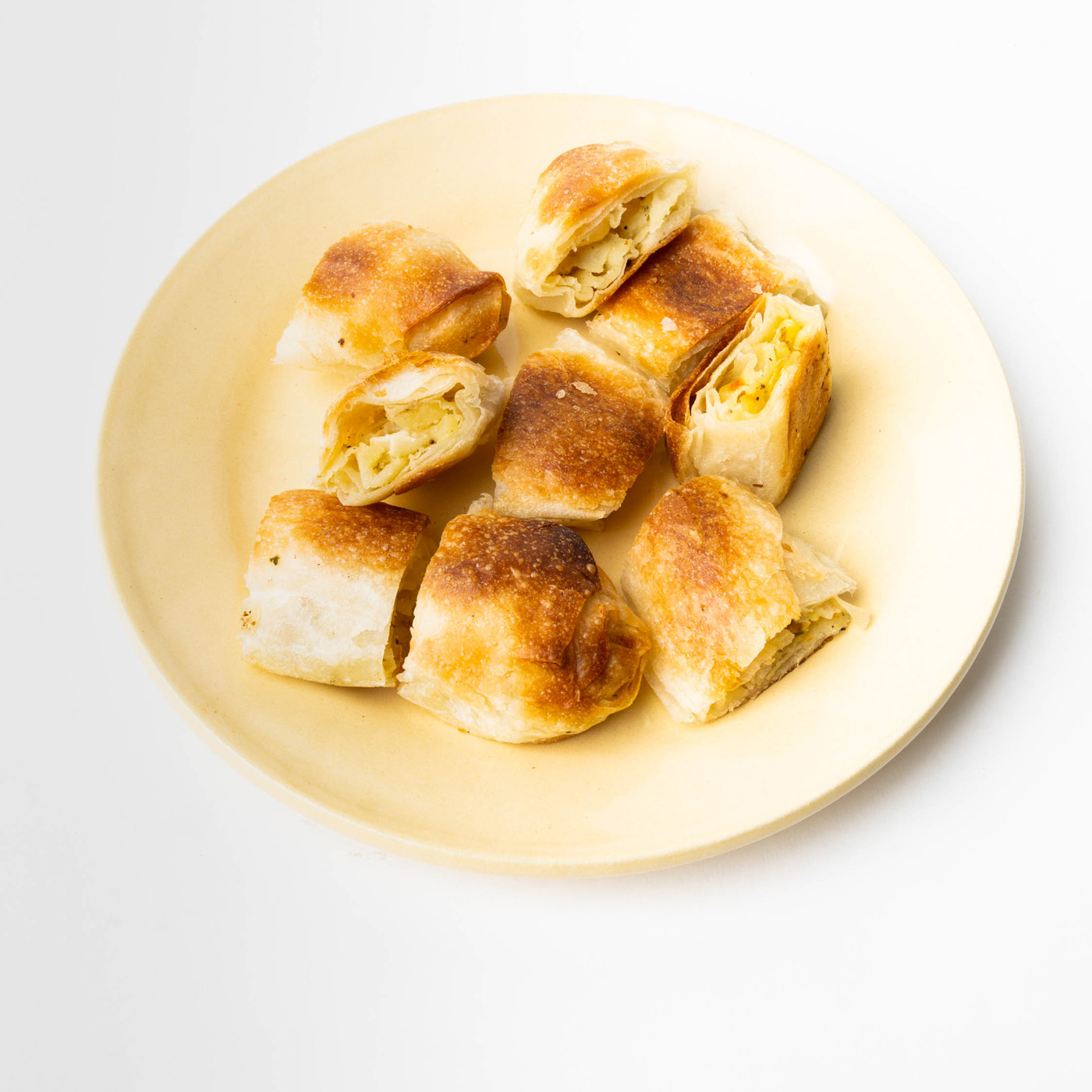 I always look forward to biting into a warm potato burek from the family-run Erina Bakery. These long cylinders of crispy, handmade phyllo are stuffed with a tender, seasoned potato filling. The meat-filled burek and chevapi (grilled hand-shaped, caseless sausages served with pitalka bread, onions and sour cream) are also popular items at the Balkan bakery. —C.C.
28, 2835 37 St. S.W., 403-686-2900, erina-bakery-ltd.business.site, @erina.bakery
It's known for sausages, but did you know that Spolumbo's also carries a wide selection of prepared meals? The Traditional Barca, a hand-rolled pork roulade featuring Italian ham, provolone, chili flakes and oregano, is quick to cook in the oven or on the stovetop or grill. It's delicious on its own, or simmered in marinara sauce. Find it at the Spolumbo's location in Inglewood and select Calgary Co-op locations. —C.C.
1308 9 Ave. S.E., 403-264-6452, spolumbos.com, facebook.com/spolumbos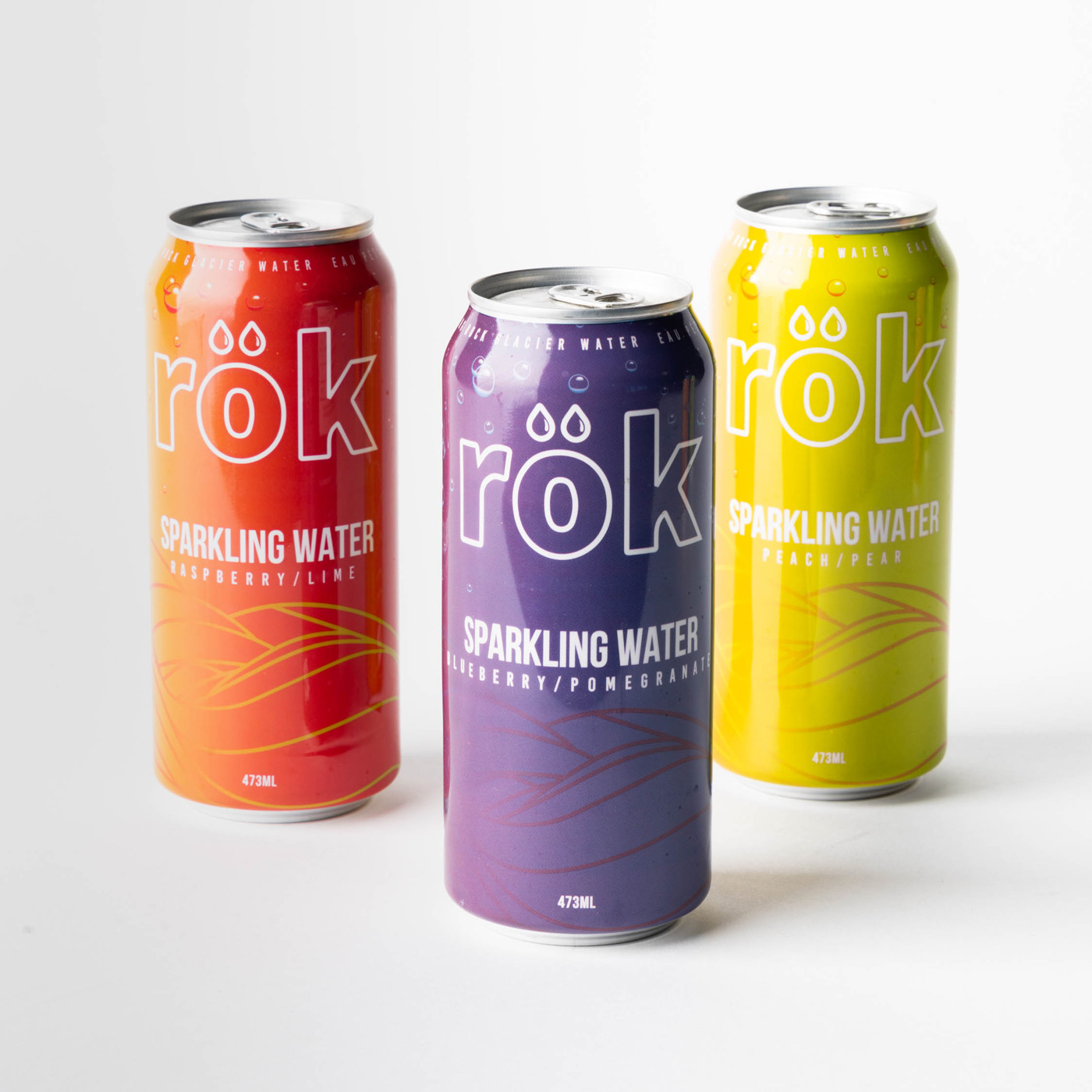 Attention, Bubly lovers: You need to know about this locally sourced canned sparkling water. A partnership with Calgary's Rapid Ascent Brewing Co., rök Glacier Water comes from a natural stream that flows from a rock glacier 70 metres beneath Fortress Mountain in Kananaskis, making it some of the purest water available anywhere. The classic sparkling water comes in a 355-ml can, and there are five fruity flavours available in tall cans, too. Find them in stores across Calgary and at the Rapid Ascent Brewing taproom. —C.C.
rokglacier.com, @rokglacierwater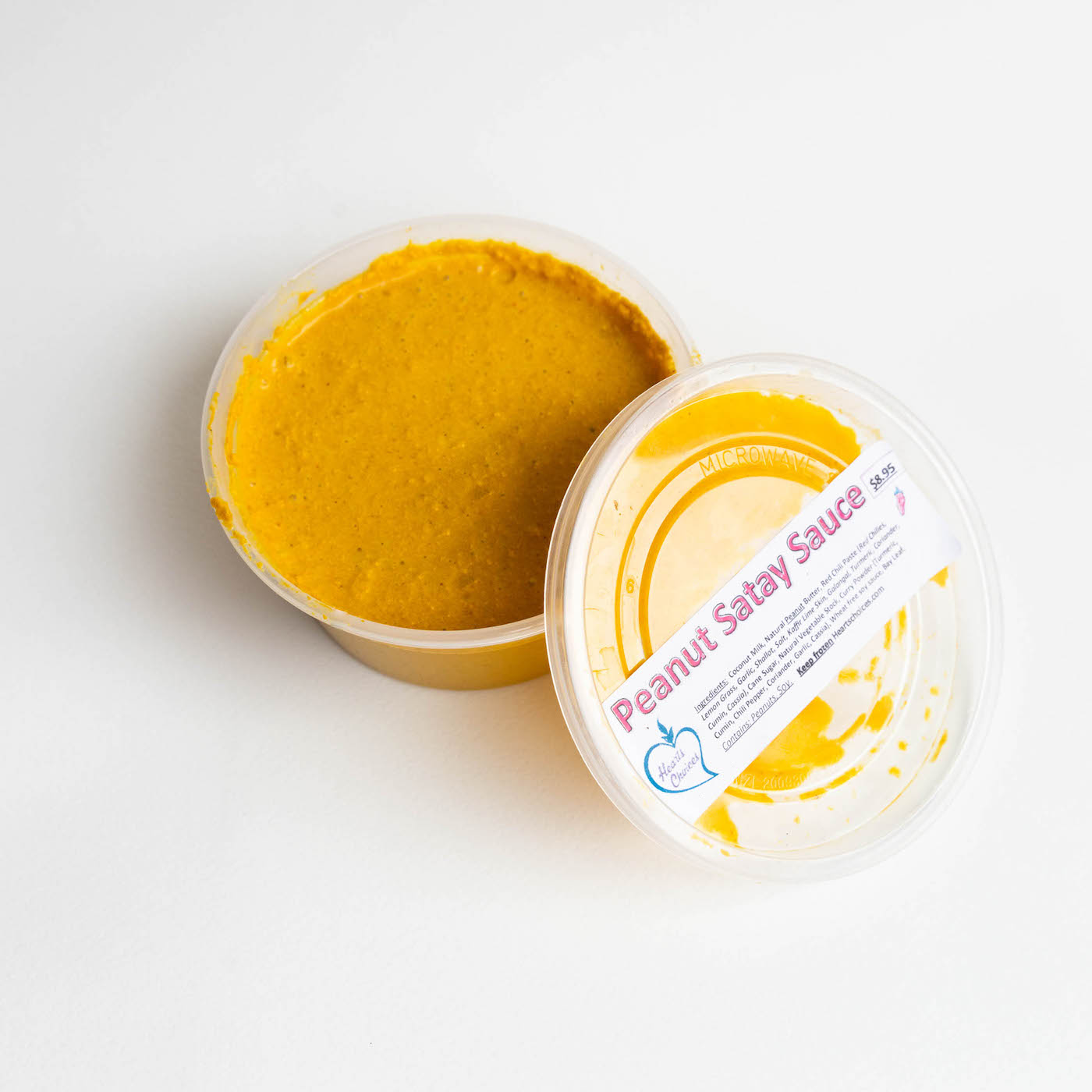 Beloved vegan business Hearts Choices opened 11 years ago at the Calgary Farmers' Market, and its Thai Peanut Satay Sauce, made with natural peanut butter, coconut milk and Thai red curry paste, is a staple. The lip-smacking sauce is featured in Hearts Choices' signature peanut satay rice bowl, and conveniently available frozen in containers to pair with stir-fries or skewers at home. —C.C.
Three Calgary locations, heartschoices.com, @heartschoices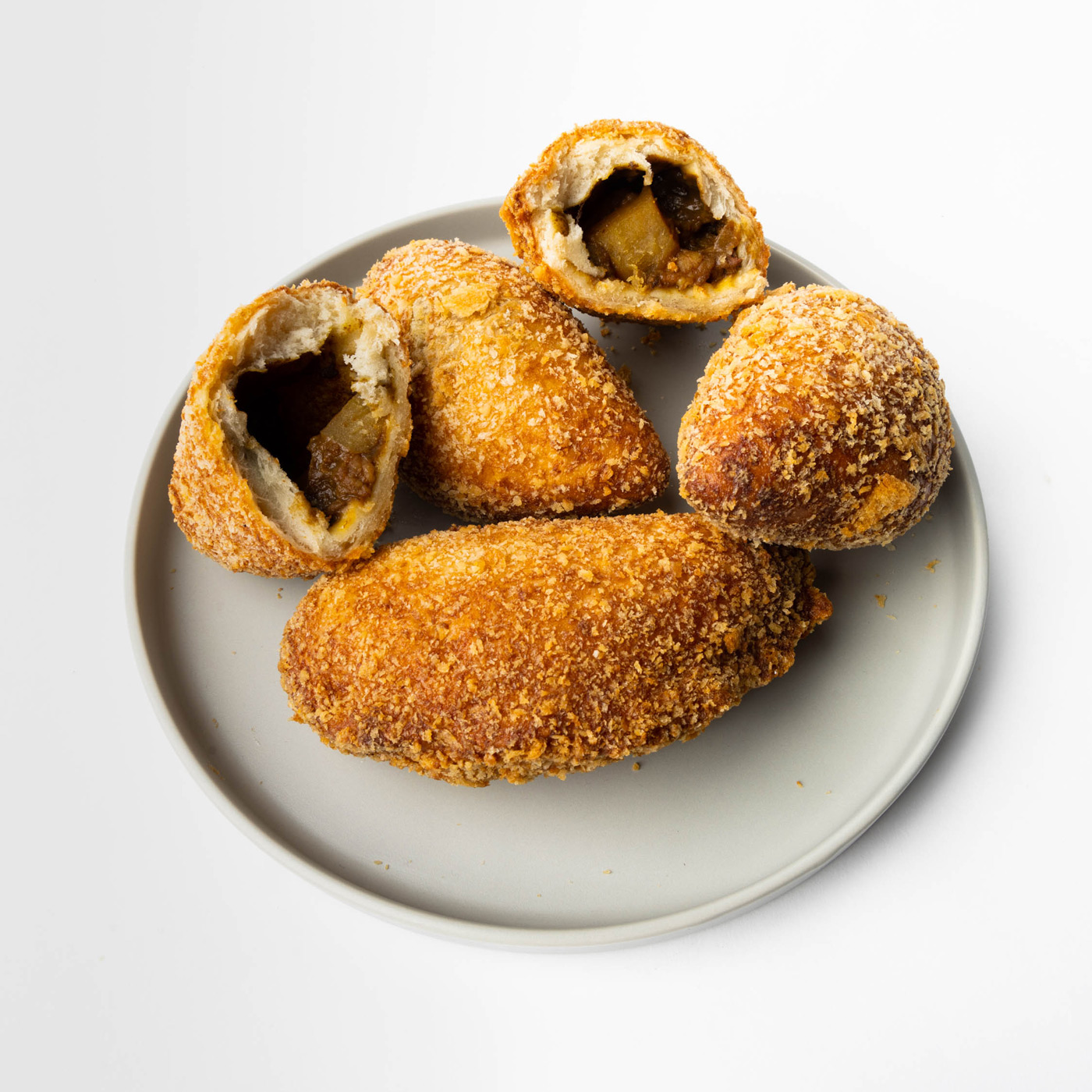 Make a point of popping by First Avenue Corner Store at 11 a.m. on a Friday or Saturday for a hot, crunchy-fried curry bun. Containing the perfect ratio of house-made dough and curry beef filling, these addictive buns are coated with panko crumbs of various sizes and deep fried. Offered in two varieties (OG Beef Curry and Spicy Beef Keema Curry), the buns sell out quickly, but are also available frozen to heat at home. —C.C.
824 1 Ave. N.E., shikimenya.ca, @firstavenuecornerstore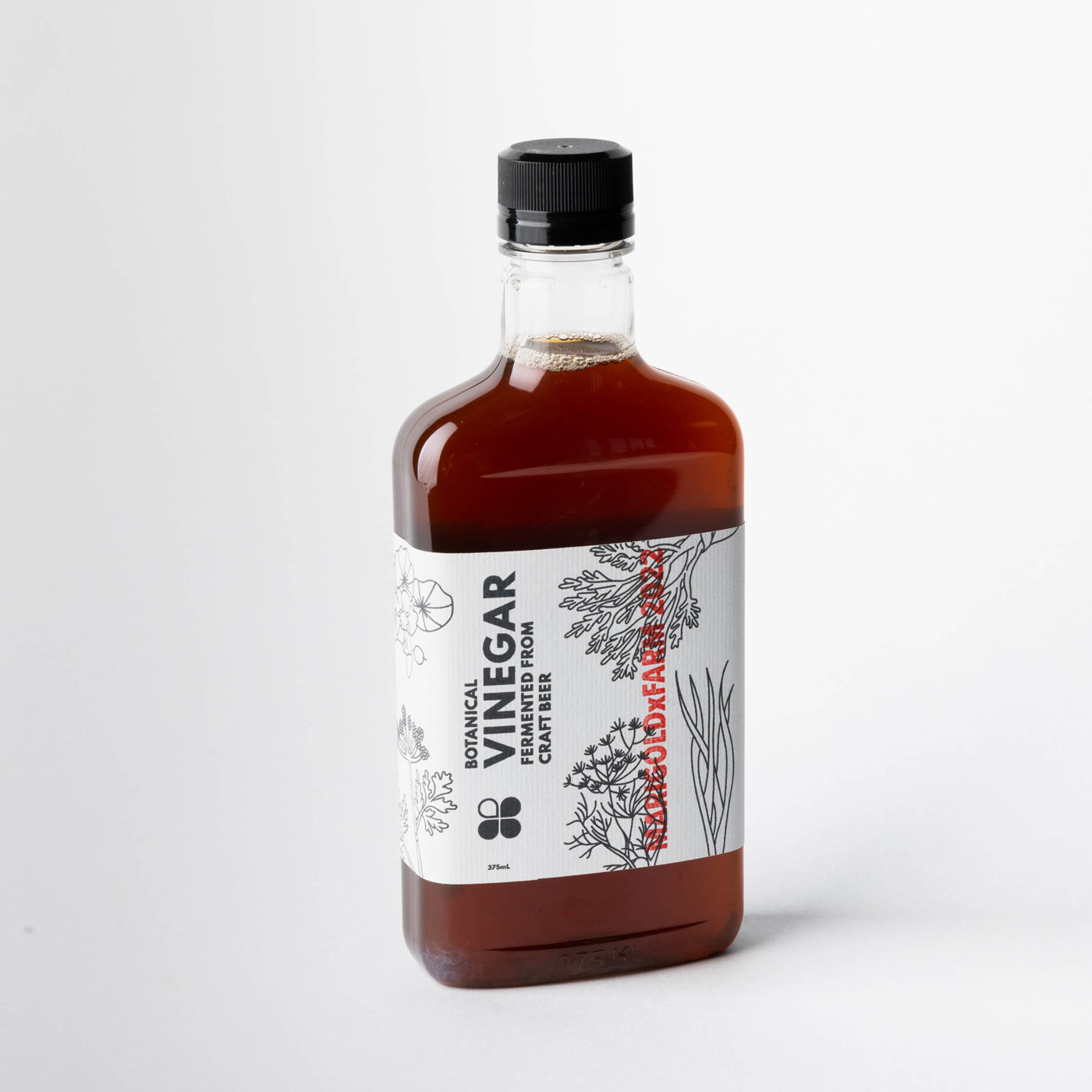 Timothy Houghton, owner of Marigold MFG, takes leftover beer from local producers, including Common Crown Brewing Co. and Cabin Brewing Company, combines it with botanicals (like dill, coriander, tangerine marigold and basil) grown on his farm in Mossleigh, Alta., and ferments it into specialty vinegars. I love it in salad dressings, sauces and pretty much anything I want to amp up! —C.T.
Multiple retailers, including Neighbour Coffee and The Cookbook Co. Cooks, marigoldmfg.com, @marigoldmfg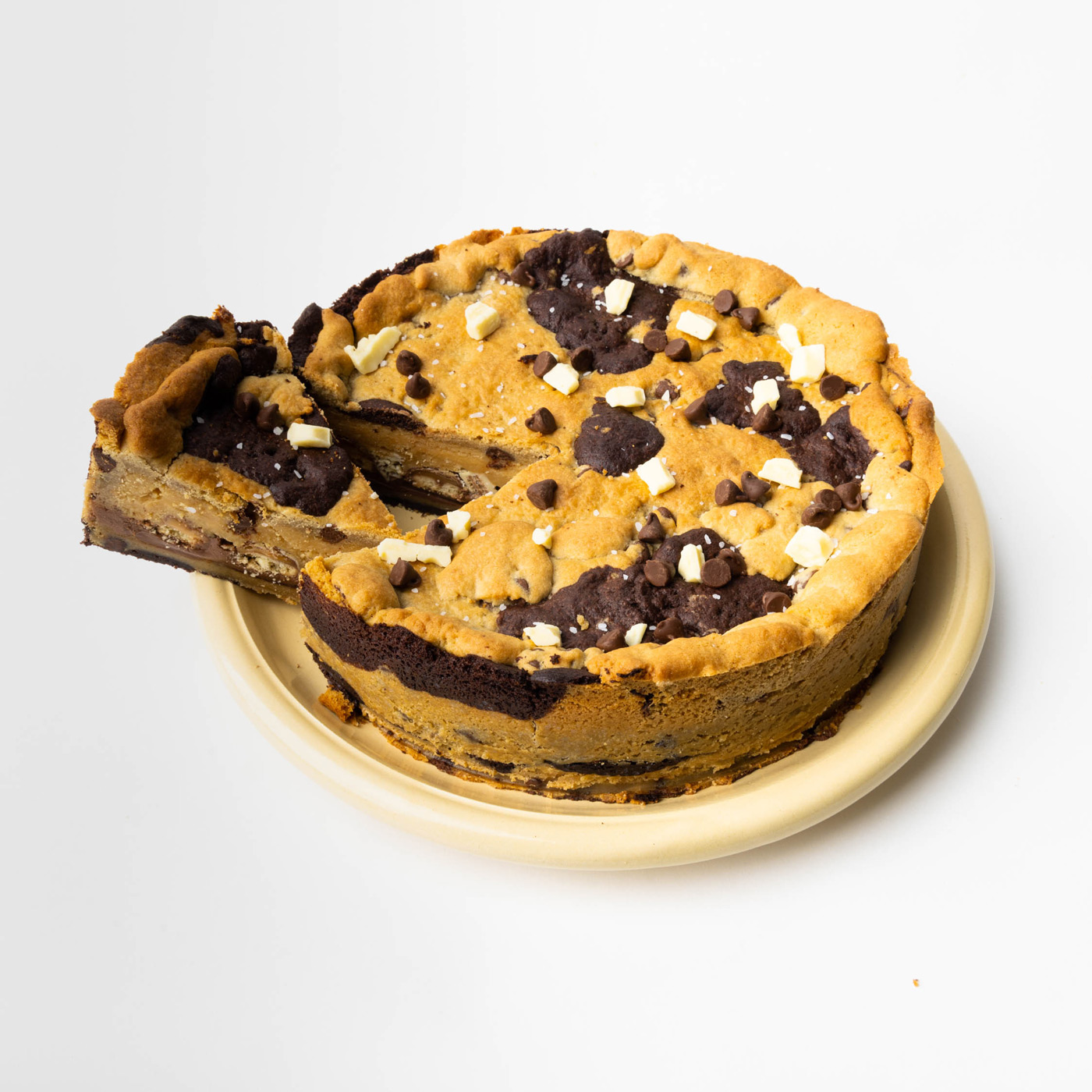 Hold onto your sweet tooth, because you might lose it over this Kensington cookie shop's Pienormous. The 25-cm pie has a soft and chewy chocolate-chip-cookie crust that's filled with caramel cream, Nutella, Twix and KitKat White. Invite some friends over and dig in — this over-the-top treat feeds a crowd. (Individual slices are available, too.) —C.T.
330 10 St. N.W., 403-764-7558, chunkd.ca, @chunkd