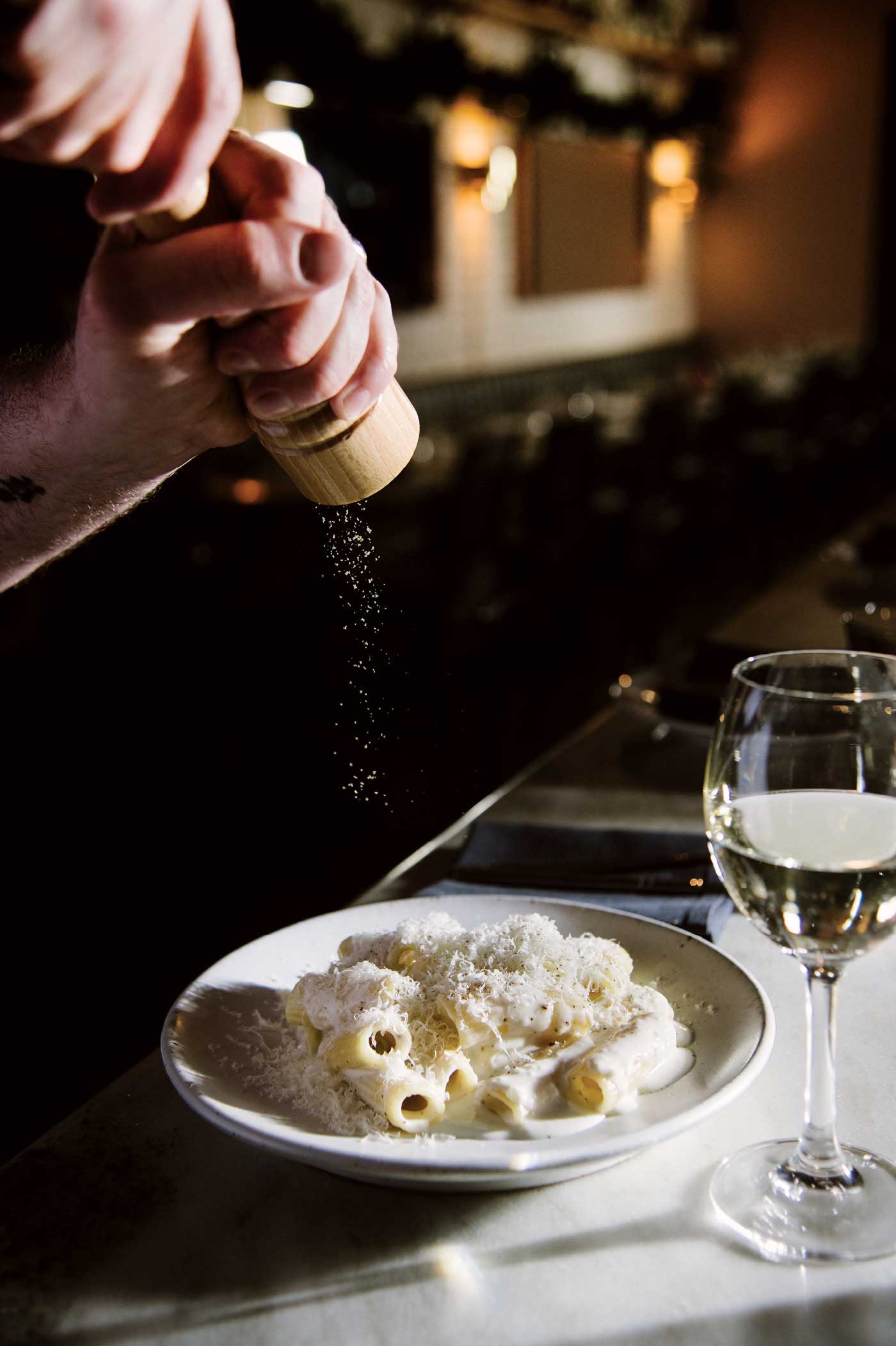 FOOD | Roman trattoria-inspired dishes with bold flavours and a big Italian wine list.
VIBE | Fun, noisy and clandestine.
DECOR | Rustic-industrial with colourful paintings and chic bric-a-brac.
DISH | The menu changes often but the carbonara is a fail-safe mainstay.
TIP | Bread and Circus is a challenge to spot from the street, so look for the sandwich board on the sidewalk.

An ingenious use of a throwaway space, Bread and Circus is a Roman-style trattoria nestled between the Una Takeaway pizza counter and the backroom Frenchie Wine Bar on 17th Avenue S.W. The name references a poem by Roman poet Juvenal, interpreted here to mean "dinner and a show." For dinner, you can choose from a small menu of boldly flavoured dishes created by chef Kayle Burns, including a charred-cucumber and salt-cod starter and a meltingly tender braised-lamb ragu lasagna. Nothing at Bread and Circus is called a "sharing plate," but pretty much everything is shareable so you can sample a variety of dishes.
As for the show, it's everywhere you look: chefs plating salads behind a marble bar, kitschy paintings, people squeezing past tables en route to Frenchie. It's a loud, fun space that seats up to 39 diners, many of whom are tucked elbow-to-elbow at the bar.
All three establishements, along with Una Pizza + Wine next door, are owned by the BMeX Restaurant Group and share a basement kitchen, with Bread and Circus also operating a smaller designated kitchen of its own upstairs. It's an eccentric set up, for sure, but it makes every meal at Bread and Circus feel like a magic trick.
616 17 Ave. S.W., 403-476-3615, breadandcircusyyc.com