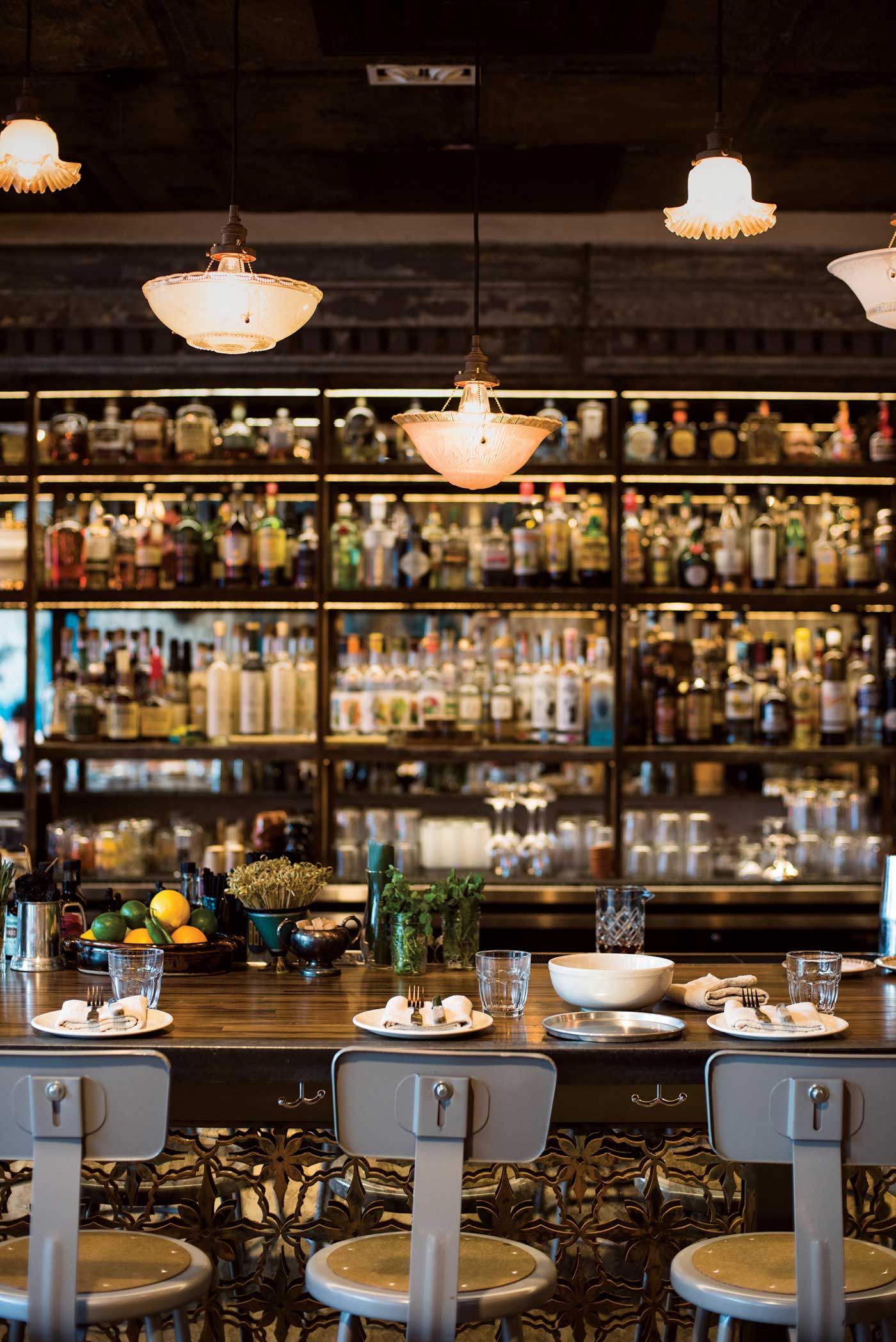 FOOD | Modern Mexican with inventive deviations.
VIBE | Cantina hideaway.
DECOR | Rustic Mexican charm.
DISH | Pork belly pibil, marinated in earthy achiote and brightened by pineapple.
TIP | Build your mezcal palate by ordering an off-menu si, vale, a smoke-heavy twist on an old-fashioned.

The restaurant that kick-started the success of Thank You Hospitality (Calcutta Cricket Club, Two Penny) has been consistently bustling since opening in 2015. Diners are hooked on Native Tongues' respectfully elevated takes on the street taco, with enduring favourites barbacoa de cordero (slow-roasted lamb neck) and hongos (locally cultivated mushrooms and kale) exemplifying the menu's tradition-meets-innovation approach to cuisine.
That modus operandi is mirrored in the space's thoughtful and paradoxical decor — designer Amanda Hamilton has incorporated time-worn, rugged overtones into a modern layout that shows reverence for history.
These foundational elements of Native Tongues are a hit, and the establishment could easily run a thriving business serving tacos, mezcal and snackable antojitos alone. But what makes it one of Calgary's best restaurants is its quiet dedication to fine-tuning details and adding flair to its offerings. The team takes a yearly pilgrimage to Mexico to inspire growth and keep its finger on the pulse. This past summer a brand-new charcoal rotisserie was installed to enhance the aroma of the pollo rostizado and the bar continues to grow its over-60-bottle-strong collection of mezcals.
The menu also boasts quirks like the cheeky hamburguesa (perhaps the city's worst-kept burger secret), a take-out only burrito and blissfully simple house-made doughnuts. Whether you're looking for an authentic meal shared among friends or a quick oddball bite to accompany a quaffable cocktail, Native Tongues has a multi-faceted spirit that more than lives up to its hype.
235 12 Ave. S.W., 403-263-9444, nativetongues.ca