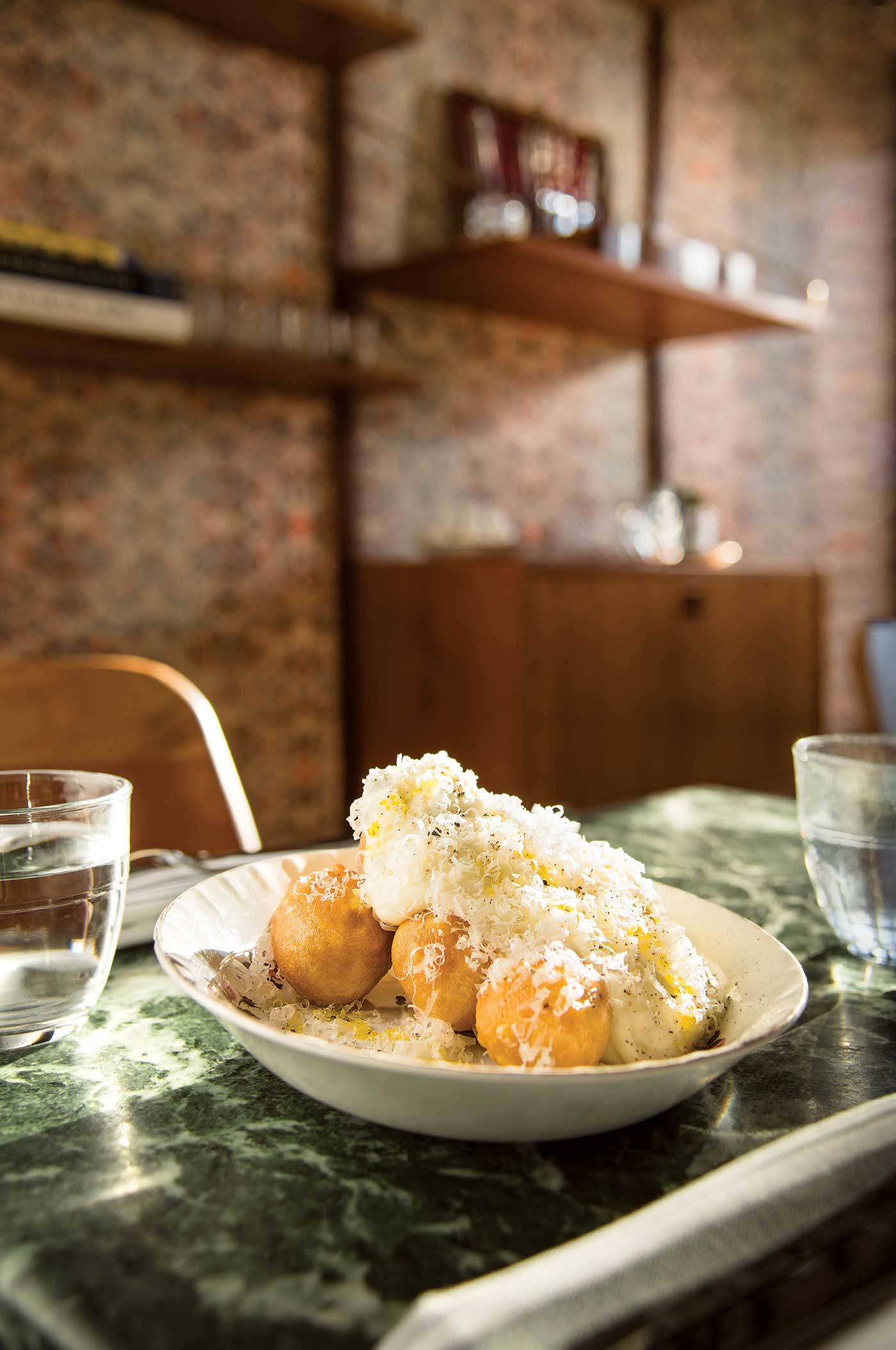 FOOD | Modern Canadian.
VIBE | Urban casual.
DECOR | Historic Calgary via Brooklyn.
DISH | Charred cabbage with grated mimolette and jalapeno salad cream.
TIP | Pigeonhole is now open for breakfast Wednesday to Sunday, 8 a.m. to 1 p.m.

As contemporary and international as Pigeonhole feels — Russian-style caviar service, wagyu beef, decor that would be at home in New York or Paris — it also feels quintessentially Calgarian. Stitched leather and exposed brick bring to mind the city's 19th century roots. Its Olympic heyday is evoked through preserved touches from the building's previous occupant, the storied Victoria's Restaurant, the sign from which still hangs outside. And modern Calgary — cosmopolitan, constantly evolving and unmistakably Canadian — is perfectly distilled into creative, locally sourced fare.
The menu is balanced between vegetables and "non-vegetables," the latter containing several fish options (including the not-to-be-missed rainbow trout). Ever-evolving as the menu is, the restaurant's "new" direction is not new at all, according to chef and owner Justin Leboe. "In its initial DNA, Pigeonhole was designed to be less of a full-service restaurant and more of a bar that serves amazing food, so some of this is to return to where we started."
This focus includes letting the ingredients in dishes speak for themselves, and speak they do — some loudly, like the rich smoke of the charred cabbage with jalapeno cream, others softly, like the subtle hints of black truffle and thyme in the delicate ricotta dumplings. Visit Russia with the caviar and vodka, France via cheese and pastries, or stay right here in Alberta with a black Angus rib chop. Better yet, grab a handful of your besties, order some share plates and do all three.
306 17 Ave. S.W., 403-452-4694, pigeonholeyyc.ca

Back to