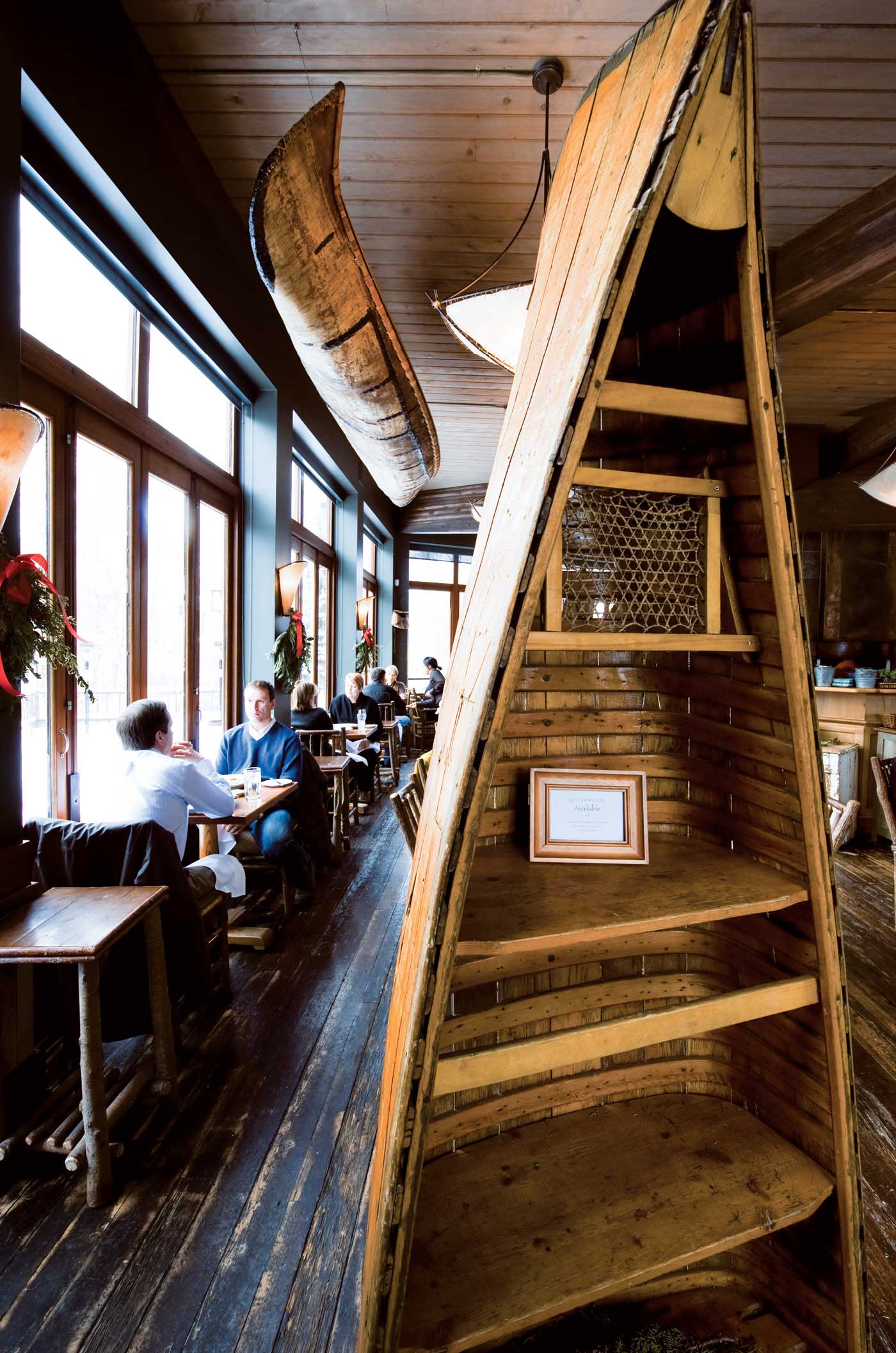 FOOD | Alberta cuisine at its best.
VIBE | Laid-back fine dining.
DECOR | Fishing lodge in the city.
DISH | The menu changes seasonally, but carnivores will always be very happy with the fish and game board.
TIP | You already know about the gorgeous patio, but did you know River Café prepares picnic baskets to take to Shakespeare on the Bow? Pre-order for the best-ever dinner and a show in the park.

While using locally sourced seasonal ingredients has become a baseline for a good restaurant in recent years, River Café not only started that trend here in Calgary back in 1995, it has managed to stay at the forefront of the movement. And yet, there are a few important ingredients that you just can't get in this snow-bound land. Far from being daunted by these climate limitations, executive chef Matthias Fong has found new methods, new flavours and new ingredients to satisfy the restaurant's commitment to local while also satisfying the demanding palates of River Café's customers. For example, in place of lemons he uses sumac — a spice common in Middle Eastern cuisine that grows on shrubs, even in Alberta.
As for chocolate, Fong has worked with Jacek Chocolate Couture in Sherwood Park, Alta. to develop a custom single-source, triple-fermented chocolate just for the restaurant. This high level of commitment to local and sustainable ingredients doesn't get in the way of enjoying the food — it's a guiding philosophy, not a shtick. Knowing that the River Café staff have thought about every step of the process from farm to fork relieves diners of having to think about it and instead allows them to fully enjoy the moment of a lovely meal served professionally in a beautiful space.
25 Prince's Island Park, 403-261-7670, river-cafe.com