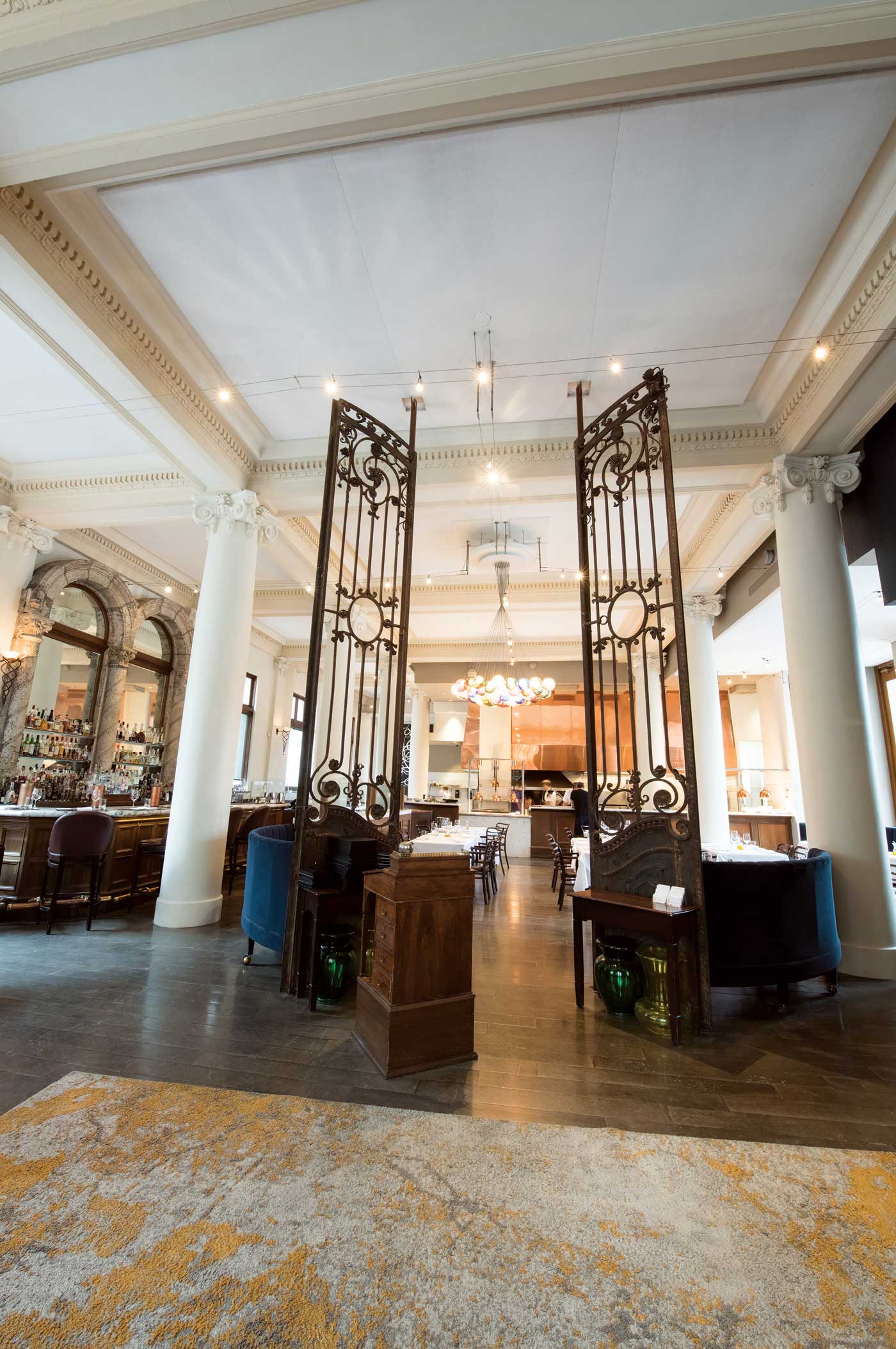 FOOD | Italian-influenced with hints of French.
VIBE | Intimate and upscale yet inviting.
DECOR | Art nouveau.
DISH | Give yourself over to the experts and opt for the tasting menu.
TIP | Ask for a tour of Teatro's remarkable wine cellar with its more than 10,000 bottles housed in the bank vaults below the dining room.

A cornerstone of Calgary's dining scene for more than 25 years, Teatro has managed to find a balance between modernity and tradition. The excellent service is unchanging, the building unaged from when it served as Calgary's Dominion Bank (from the outside, at least) and the base recipes are still rooted in classic Italian cuisine. But dining here isn't stale. Instead, a meal at Teatro is timeless.
With corporate executive chef Matt Batey bringing his extensive experience to the kitchen, diners can expect to find the high-quality dishes Teatro is known for — but with a touch of Batey's passion for being a hands-on chef. Changing seasons and available ingredients greatly influence the menu, but no matter the time of year, depend on finding rich and comforting pasta dishes and other Italian classics, such as arancini, gnocchi and risotto.
Make sure you leave room for dessert. The addition of pastry chef Daniel Ramon to the team means a sweet finish is a must. Known for his inventive pastries and unique chocolate treats, Ramon finds ways to play with flavours — sometimes with a little humour. If a full dessert is too much, opt for one of "Papi's bonbons." At one dinner, the bonbons had music notes printed on the bottom which, when played, were to the massive hit song "Despacito."
Even though the restaurant's most recent anniversary is silver, Teatro is a gold standard.
200 8 Ave. S.E., 403-290-1012, teatro.ca

Back to