Engaged Dec. 31, 2015
Ring John M.
Venue Azuridge Estate Hotel
Photographer Emily Exon Photography
---
Jared Bell and Fontaine Schaerer had their first date at the Purple Perk on 4th Street S.W. after meeting online. She says: "I had basically given up on the dating sites. The dates were sort of ending up in disaster." But that all changed with Bell.
After a few years of dating, the couple had discussed marriage enough to know that an engagement wasn't very far off. So Bell needed a ring, and he quickly realized he was out of his depth. "Whatever ring I was going to buy was just going to be a horrible disaster, because everything I thought Fontaine wanted was just the exact opposite." He admitted defeat and pulled Schaerer in on the ring hunt and together they designed her ring with Vancouver designer John M.
Next came the surprise proposal itself, for which Bell also wisely sought advice, enlisting the expertise of Clarence McLeod, a certified professional butler and general manager at Azuridge Estate Hotel.
The stage was set for New Year's Eve, the anniversary of when Bell and Schaerer became a couple. An unsuspecting Schaerer arrived at Azuridge. She says she was looking forward to the weekend and was distracted by everything there was to see at the lovely estate. "I think it made it hard for Jared to get my attention."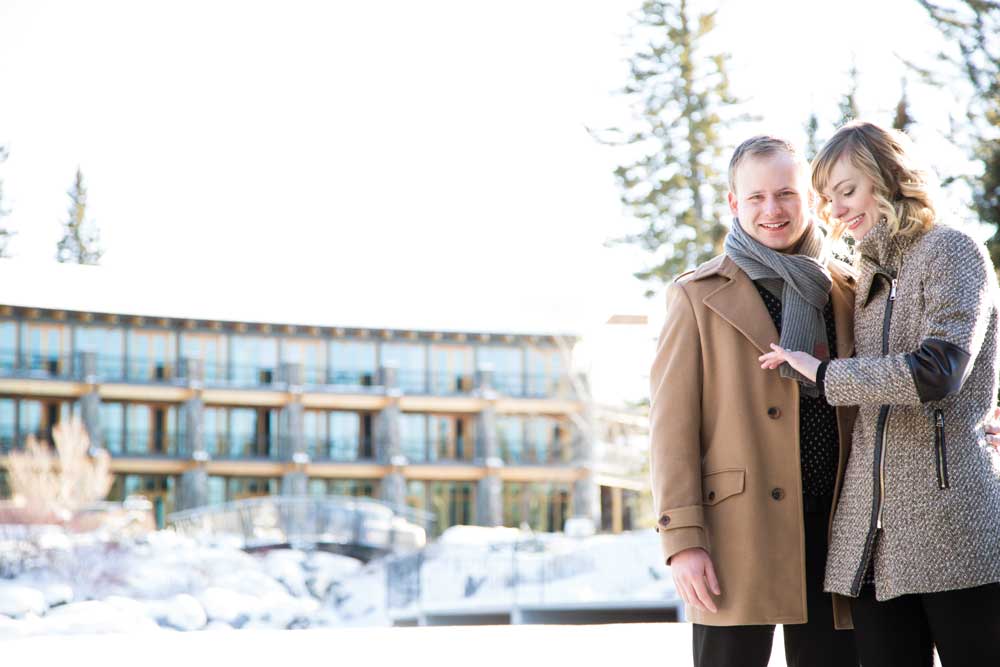 This led to what may have felt like the longest night in Bell's life as he spent the evening trying to lead Schaerer to the fireplace room where he'd hidden the ring box in a bowl of puffy white marshmallows – to be discovered while the couple made s'mores.
They dined, strolled the estate, played not one, but three games of pool, and it was when Schaerer suggested they play poker that Bell finally put his foot down and declared it "s'mores time."
Their photographer Emily Exon had been getting chilly waiting outside the windows to capture the moment of engagement, so Bell knew there was no time to waste. He dug into the marshmallow bowl until his hand closed around the ring box. Not about to let the moment get away, Bell got down on one knee and proposed.
Looking back, he says, "I guess the fact that you go to the effort and a bit of stress and trouble and grief to do this kind of thing shows your partner that you're serious."
"It solidified everything," adds Schaerer. "It made it a lot more special and confirmed to me we are on the right path."