When Sandra To, the founder of the Thyme Out Beauty Bus, first came up with the idea of building a spa on wheels she envisioned a functional, stylish and comfortable space with the feel of a boutique spa.
To, who designed the interior herself, quickly discovered the challenges of retrofitting an Airstream trailer. "I had to do a lot of research when choosing the material I could use in the trailer. I needed to find flexible and durable materials that can hold up to all the motion and movement," she says.
Something as simple as wallpapering the Airstream's curved walls proved to be more trouble than it was worth. "There are obstructions to consider that have to be covered and worked around such as wheel wells, water pump, water tank, a very large generator and all kinds of pipes. Once the trailer was gutted I realized I had to adjust my vision," she says.

All of the materials inside the bus, including couch cushions and flooring, can be disinfected for a safe and clean environment and the bus includes a hospital grade sterilization system. Added sparkle, such as the lighting and acrylic mirrored doors can handle the sometimes rough ride when the trailer is being towed. The end result is a bright, sparkling, luxurious space offering services from quick manicures and chair massages to full microdermabrasion facials.
The bus is perfect for bachelorette and birthday parties with the option to build your own packages and services or go for the pre-structured packages like the Girls Night Out package that starts at $350 and includes four manicures and our pedicures in the bus. If you need help on the day of your wedding, Thyme Out's makeup artists can do bridal application and you can get your hair done at its dry style bar. You can also skip the bus altogether and hire the Thyme Out team to come to your office conference room or house. If planning kid's parties is more your thing, Thyme Out also has packages for younger girls that include braid bars and tea parties.
For more information on the services available and to book the bus, visit beautybus.ca.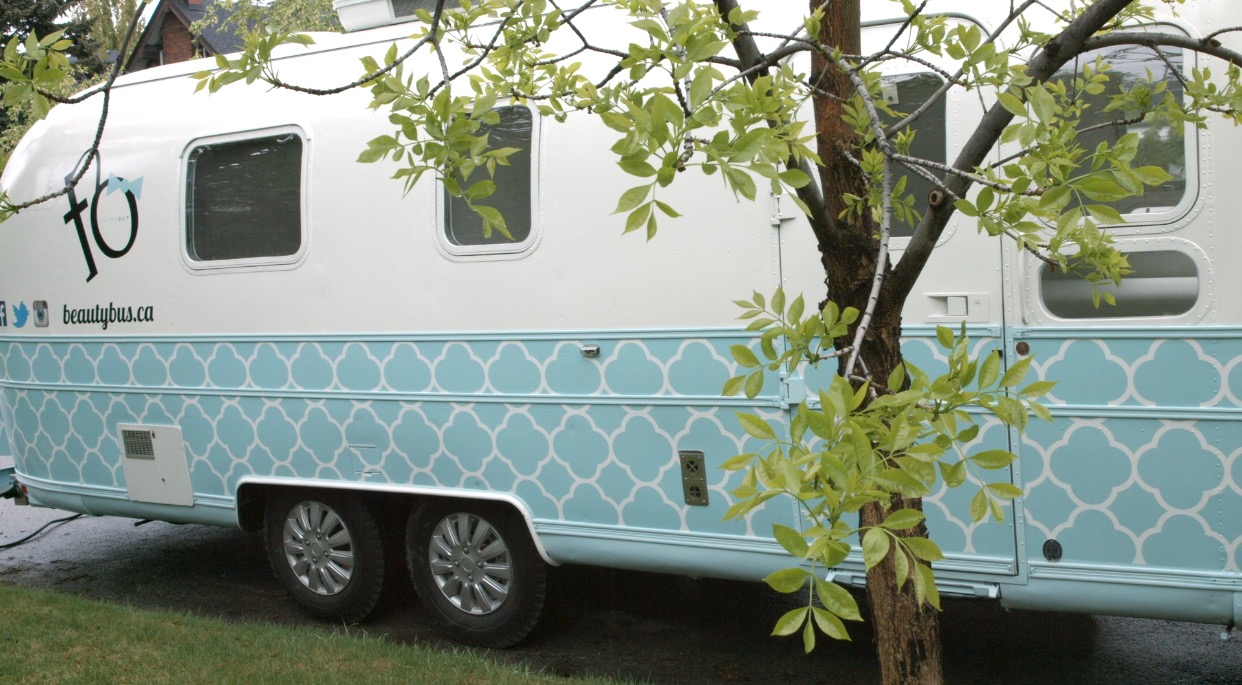 Aqua is Thyme Out's signature colour.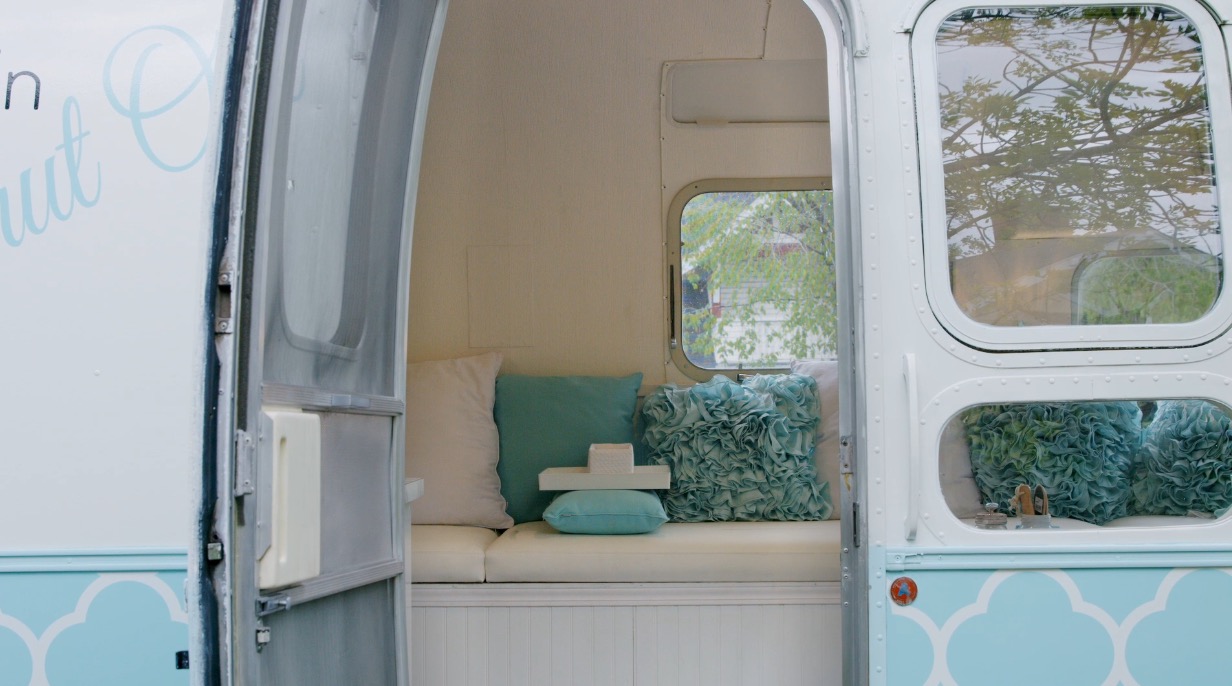 All of the interior materials are strong enough to withstand disinfectants ensuring a clean and safe environment.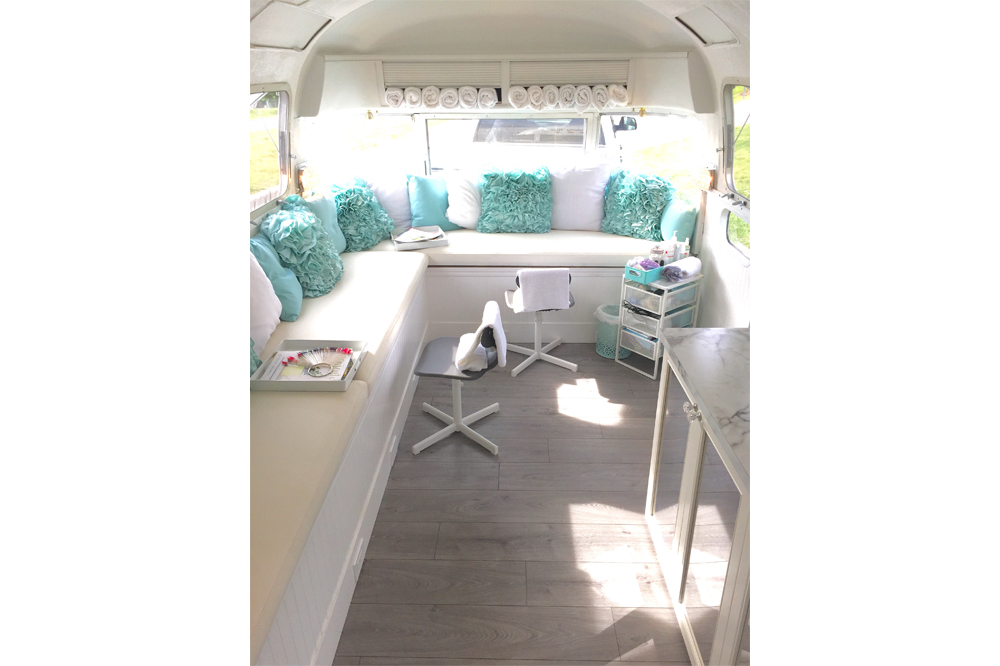 Marble countertops and acrylic mirrored doors are a few of the luxurious touches.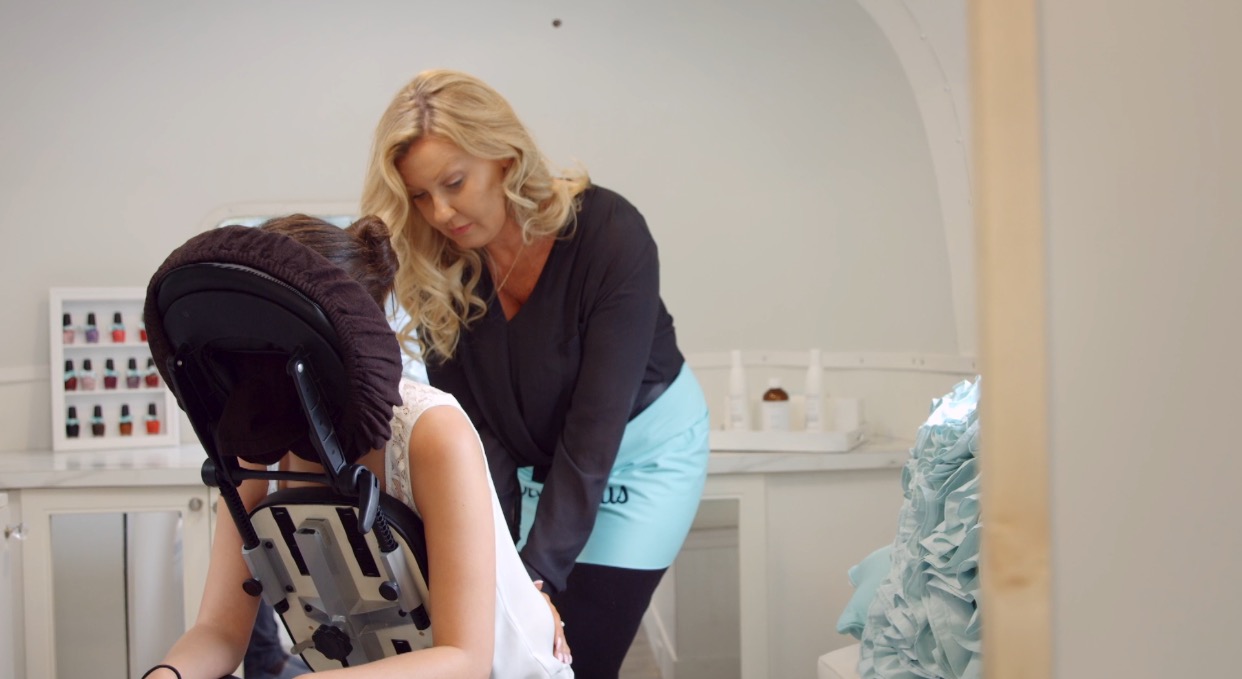 The surprisingly large space has room for multiple treatments including massage and facials.