The right venue sets the tone you're looking for on your special day. Customizing your ceremony and reception with a distinct setting will enchant your guests and bring your vision to life.
Historic & Elegant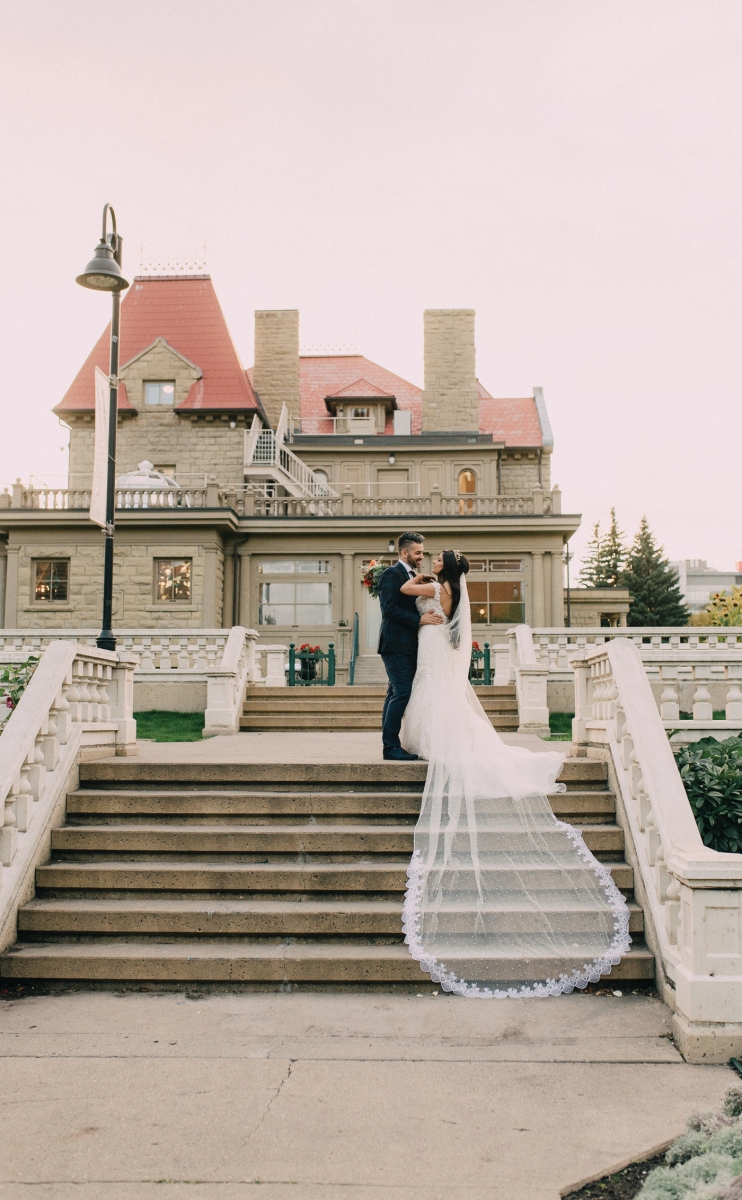 Capacity: 120 for cocktail hour; 96 for seated dinner.
Price: $1,100 to $3,500.
This mansion in the Beltline offers nearly 130 years of history and refinement. Versatile as both an indoor and outdoor space, its richly furnished interior warms fall and winter weddings with crown moldings, chandeliers, Persian rugs and fireplaces. In spring and summer the gardens are a fresh setting for photos, and feature a staircase and concrete landing that can be used for outdoor ceremonies.
707 13 Ave. S.W., 403-244-6333, lougheedhouse.com
More venues like this:
Fairmont Palliser 
133 9 Ave. S.W., 403-262-1234, fairmont.com/palliser-calgary
Rouge
1240 8 Ave. S.E., 403-531-2767, rougecalgary.com
Teatro ​
200 8 Ave. S.E., 403-290-1012, teatro.ca
---
Rustic & Warm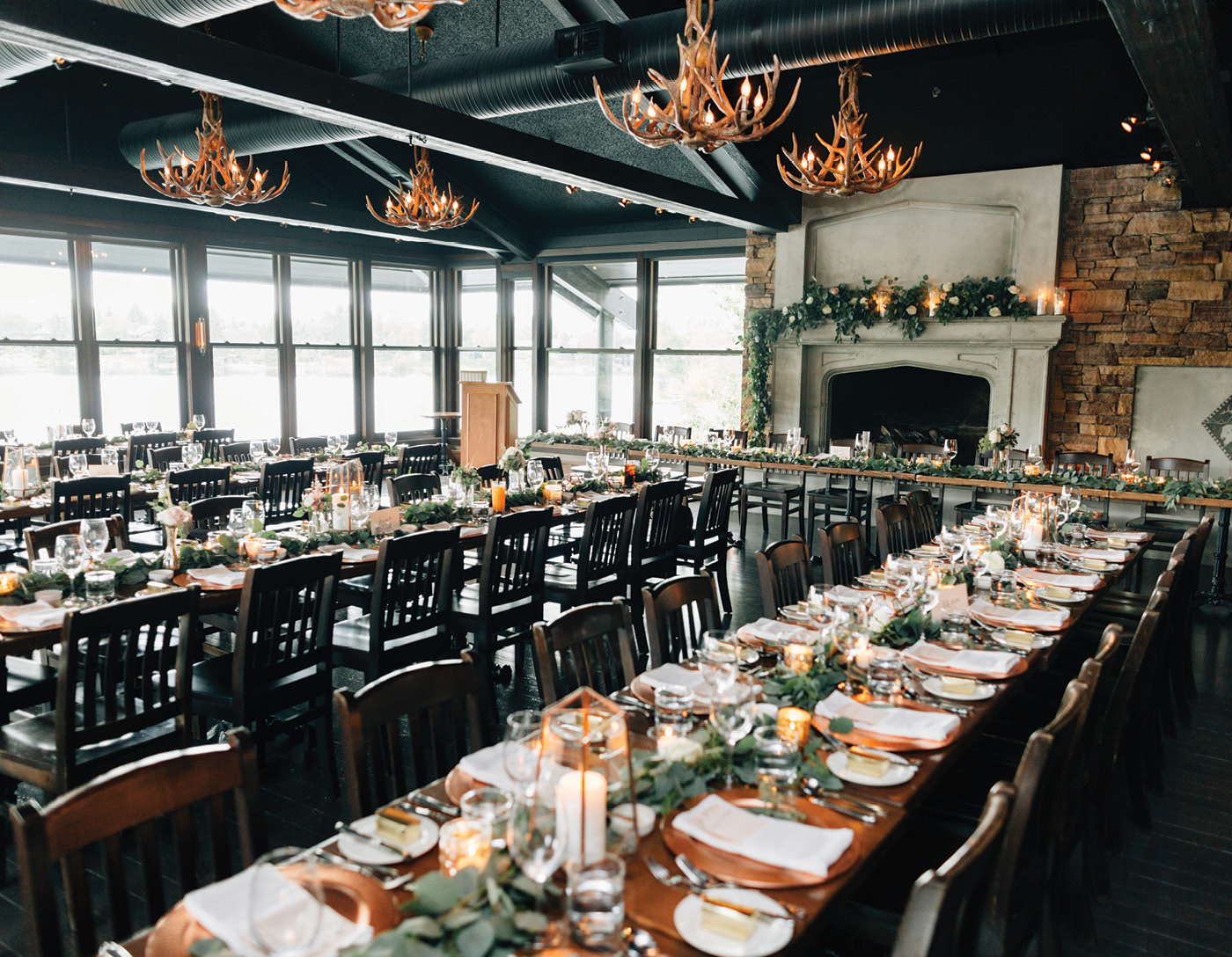 Capacity: 150 to 190 for seated reception; 130 for seated dinner.
Price: $10,000 to $20,000.
Overlooking Lake Bonavista, and with large windows that showcase the park and the water, The Lake House is a fine dining restaurant that feels like a cabin in the woods. The rustic venue is enhanced with striking chandeliers made from elk antlers, a bar created from the refurbished countertop of an 1800s general store, a massive glass-walled wine cellar and a statement fireplace. The wrap-around patio allows the bride and groom to sneak away for a quiet moment — or photos as the sun dips below the lake's horizon line.
747 Lake Bonavista Dr. S.E., 403-225-3939, lakehousecalgary.com
More venues like this:
Bow Valley Ranche Restaurant
15979 Bow Bottom Tr. S.E., 403-476-1310, bvrrestaurant.com
Deane House
806 9 Ave. S.E., 403-264-0595, deanehouse.com
River Café
25 Prince's Island Park, 403-261-7670, river-cafe.com
---
Intimate & Chic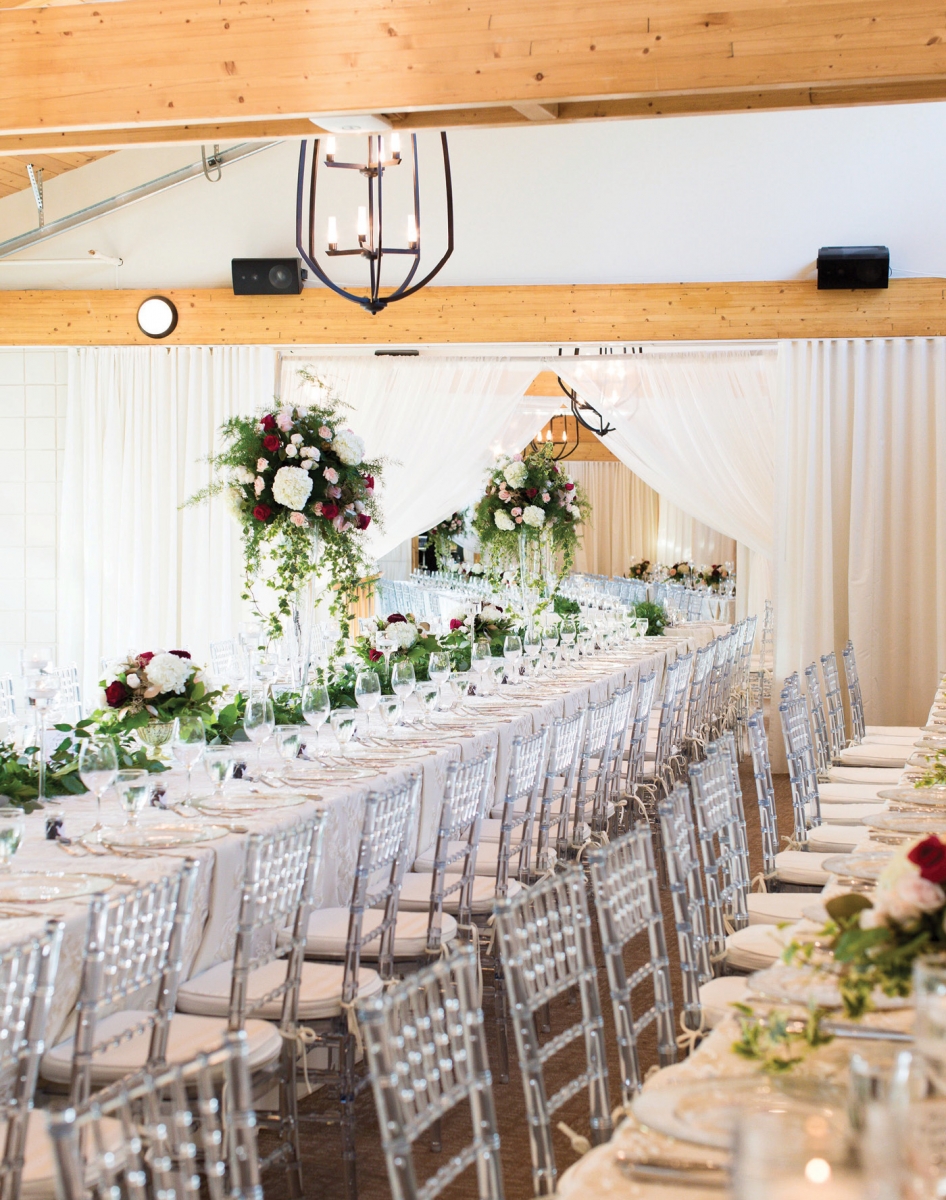 Capacity: 180 for indoor ceremony, cocktail hour, dinner and reception; up to 250 with outdoor tents.
Price: Dependent on multiple factors.
Once a private residence, the Azuridge Estate Hotel maintains an intimate atmosphere in spite of grand features like massive windows and sprawling views. Secluded in the Priddis foothills 20 minutes outside of Calgary, the 13-suite hotel offers butler service to the bride and groom and fireside dining. Glamorous yet cozy, the stylish interior of this boutique hotel offers a little bit of something for everyone and sets the tone for a wedding that is warm and personal.
178057 272 St. W., Priddis, 403-931-0100, azuridgehotel.com
More venues like this:
Hotel Arts Kensington
1126 Memorial Dr. N.W., 403-228-4442, hotelartskensington.com
Ox Bar de Tapas 
528 17 Ave. S.W., 403-457-1432, oxtapas.com
The Wednesday Room
100, 118 8 Ave. S.W., 403-452-5080, wednesdayroom.com
---
Modern & Industrial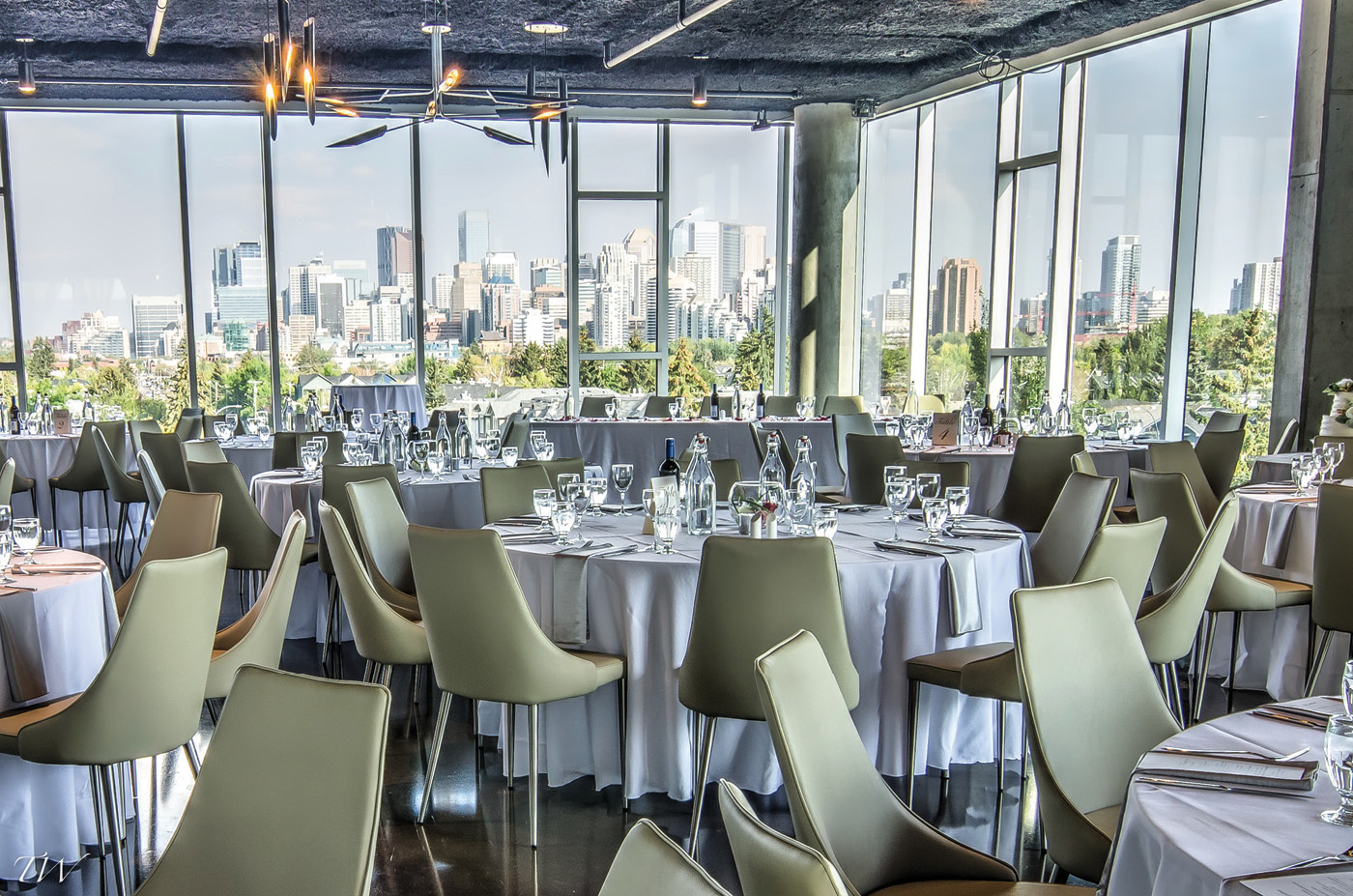 Capacity: 300 for ceremony, cocktail hour, reception and seated dinner.
Price: $4,500 to $6,000.
Skyline, an industrial-style event space that opened in the summer of 2018, sits high above West Hillhurst on the top floor of the 1918 Tap & Table building. Exposed pipes in the ceiling and modern light fixtures give Skyline the design hallmarks of a loft, and floor-to-ceiling windows promise spectacular views at sunset. The venue can host the ceremony, cocktail hour and reception, and offers decor, floral and catering services.
1918 Kensington Rd. N.W., skylineroom.ca
More venues like this:
Charbar
618 Confluence Way S.E. 403-452-3115, charbar.ca
The Commons
1206 20 Ave. S.E., 403-452-7938, thecommonscalgary.com
Studio Bell, home of The National Music Centre
850 4 St. S.E., 403-543-5115, studiobell.ca