When Washington Capitals defenceman Mike Green proposed to Louisiana-born Courtney Parrie in the summer of 2013, the couple knew they wanted a wedding to remember.
"I had always dreamed of having this outdoor, Southern-themed wedding," Parrie says. But Louisiana is "way too hot" in the summer, and the pair were somewhat limited by Calgary-born Green's NHL schedule, which doesn't allow for much non-competition-related travel during the rest of the year.
When friends in Chestermere offered their acreage property as a potential venue for a summer wedding, Parrie leapt at the opportunity.
"It all fell into place perfectly," she says. "It was important for my friends and family to see where Mike was from, too."
Since Parrie and Green are based in northern Virginia for most of the year, they knew they needed local help to plan their dream wedding in Calgary. Working with Rachel Andrews and Jessie Johnston of Hera Weddings & Events, Parrie and Green outlined their vision for a "True North and True South" theme that combined the best features of their respective birthplaces. "Since we were doing it in Calgary, it was really important to include my Southern roots, too," Parrie recalls.
A key way for Parrie to incorporate her heritage was through the Southern-inspired menu put together by Nicole Gourmet.
"You just felt like you were stepping back in time," she says. "And having it all outside kind of went along with that Southern feel."
Parrie and Green also wanted to ensure their wedding showcased their own signature style. Bookshelves were installed in the back of Green's vintage Volkswagen bus so it could be converted into a unique microbrew bar for cocktail hour, and chandeliers were hung from the acreage trees.
One favourite feature of the guests was the "Green" wall – a custom-built floral wall that spelled out the new couple's last name and was illuminated at night.
"The wedding was dripping in white flowers and natural greenery. It was trendy, romantic and magical, with masculine touches," recalls Andrews.
But for Parrie, who was originally set up with Green on a "blind date of sorts" in Washington, the best part of the day was walking down the aisle toward her groom. "That feeling – that moment in time – I will never forget how that felt," she says.
"It just felt like our whole lives had led us to that point."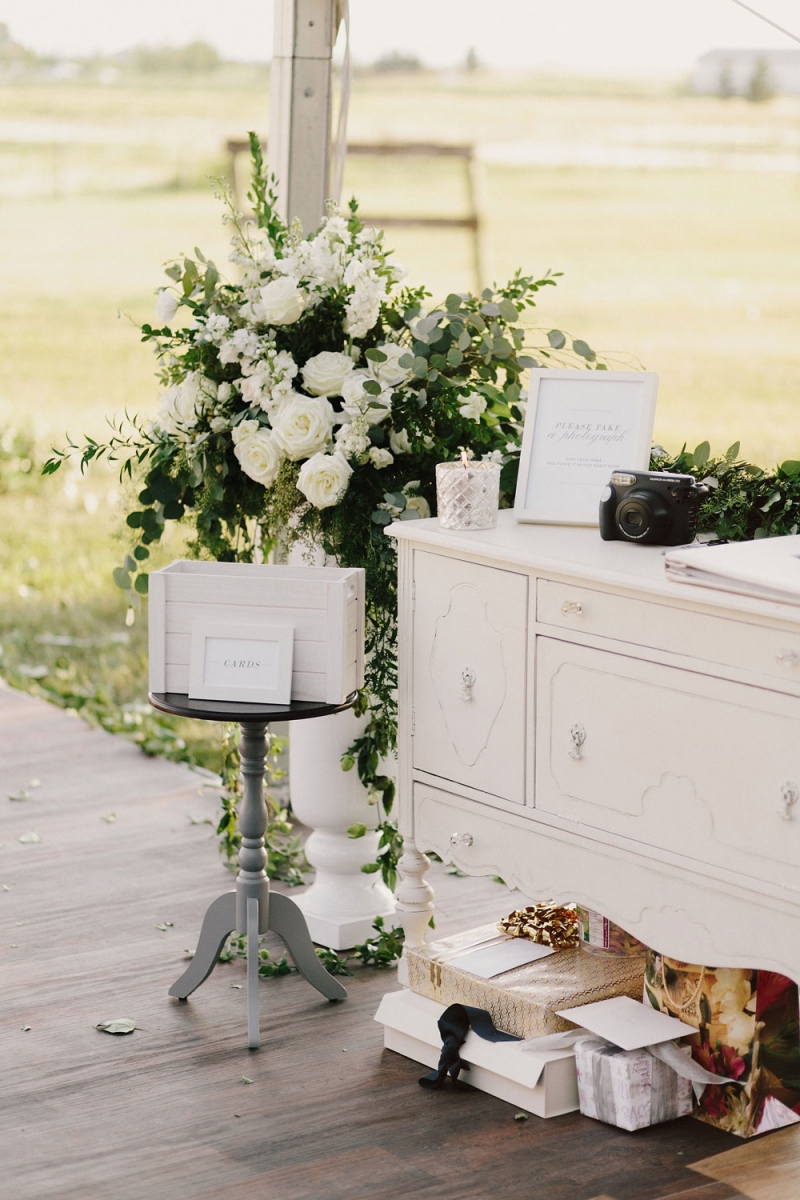 The wedding decor features an abundance of white flowers, a perfect complement to the rural setting just outside of Chestermere.
---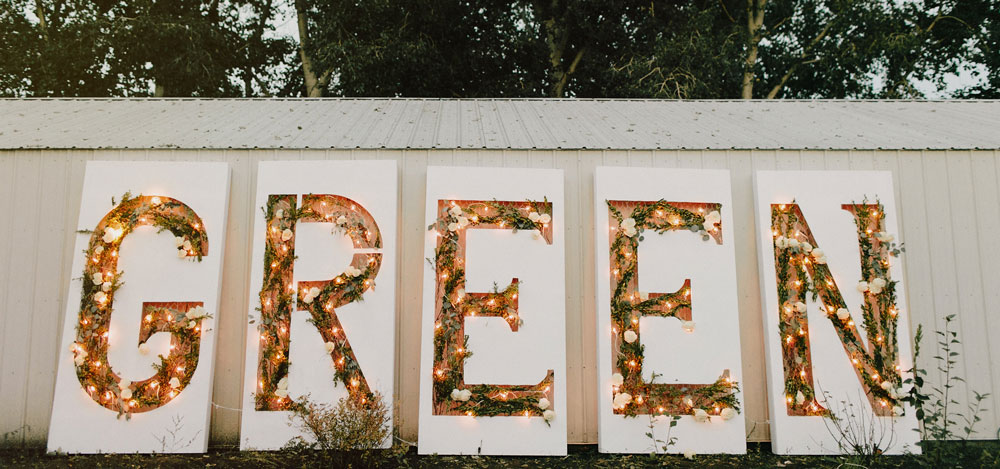 A custom-built lit floral wall spells out the couple's new last name.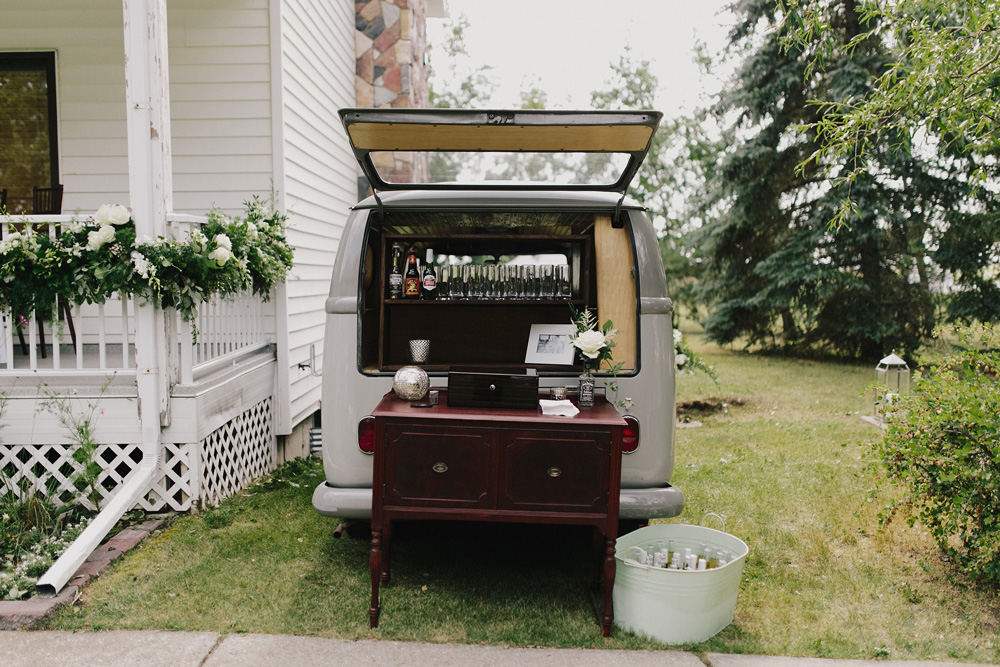 The back of the groom's vintage Volkswagen is converted into a microbrew bar for cocktail hour.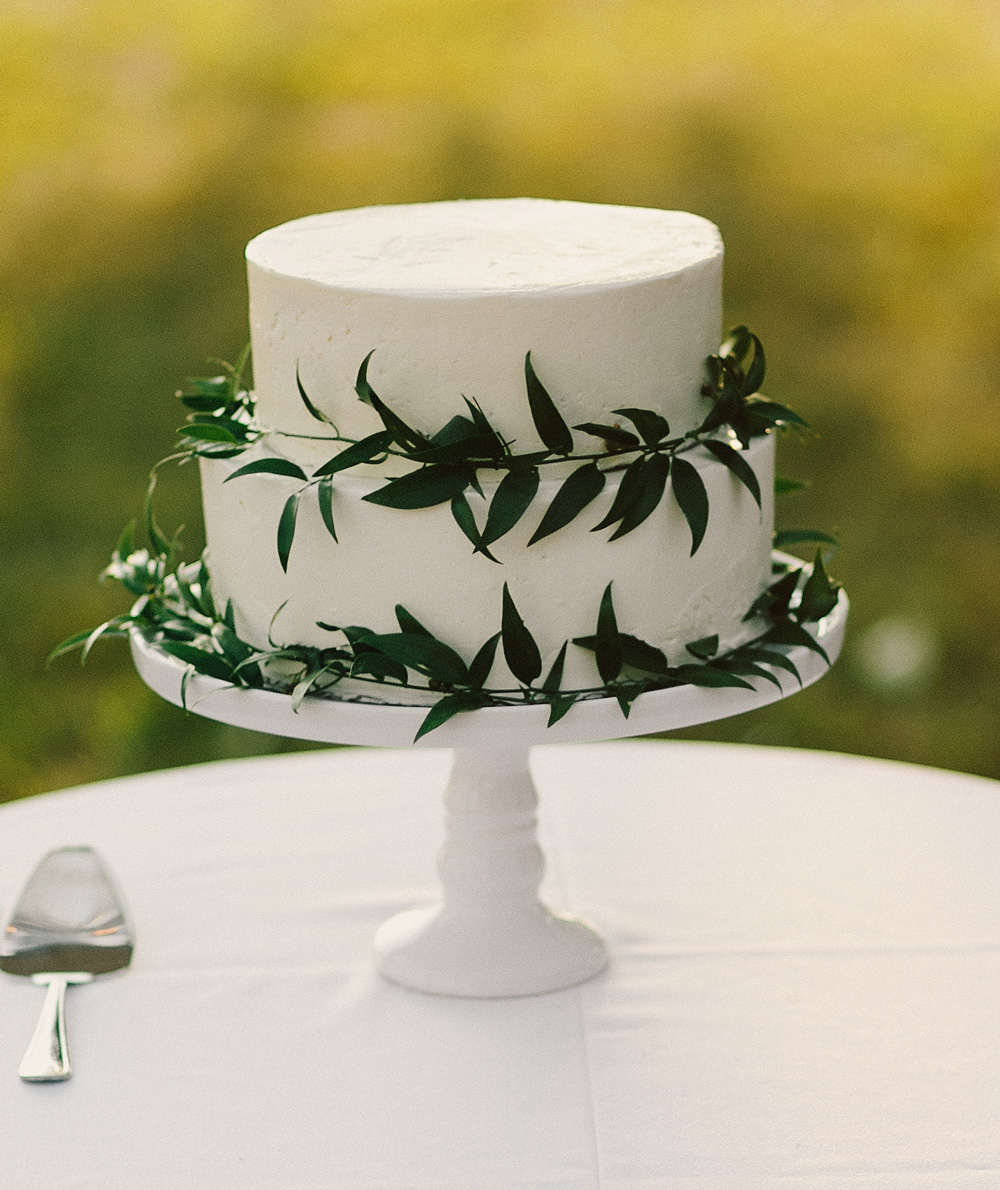 An elegant and simple white cake by Handmade Cake Company in High River blends harmoniously with the restrained decor.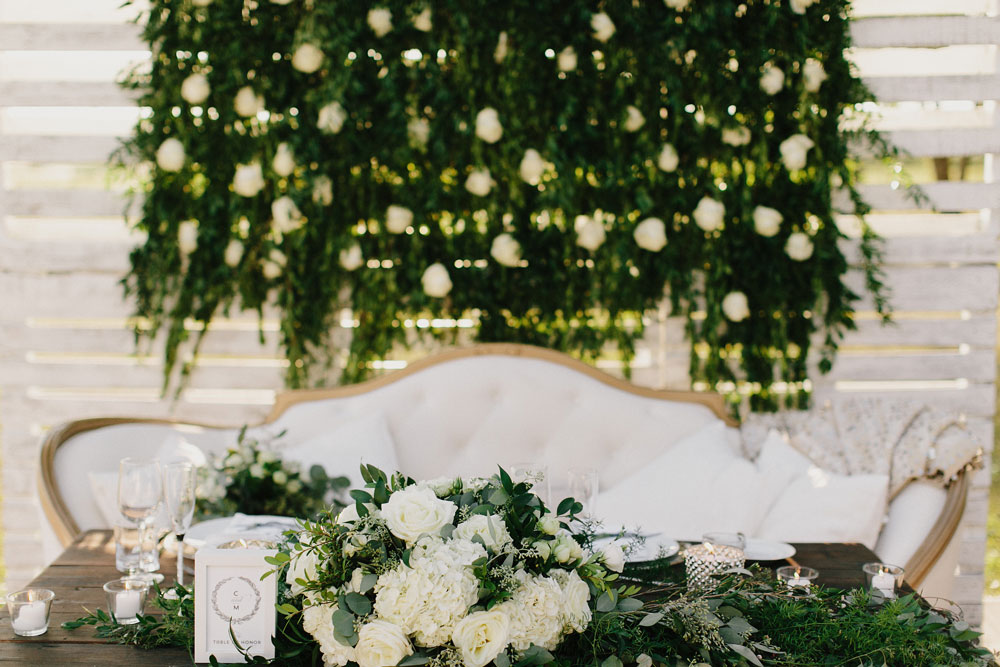 The wedding's Southern theme is a nod to the Louisiana-born bride's roots.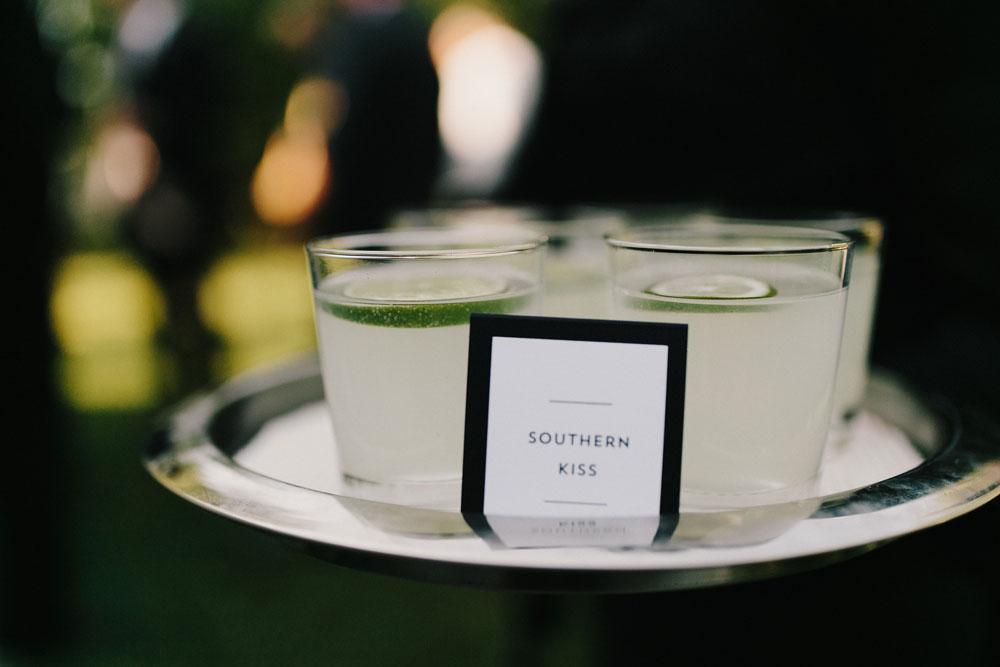 Southern-style food and beverages are served at the reception.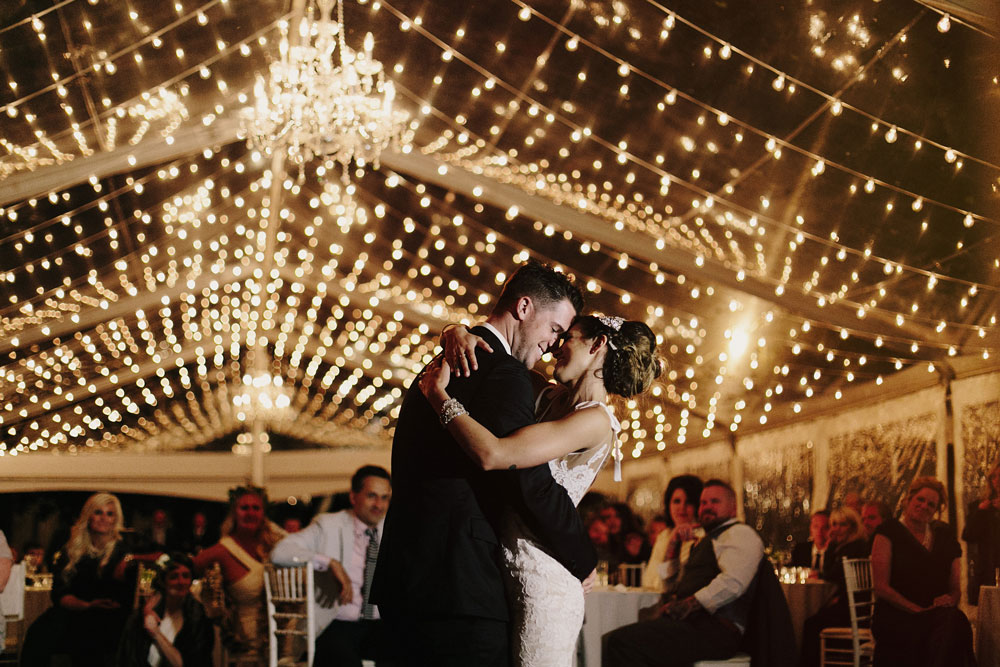 Courtney Parrie and Mike Green dance under a canopy of lights.
Courtney & Mike from Jordan Craig Weddings on Vimeo.
---
Wedding Planners: Rachel Andrews and Jessie Johnston at Hera Weddings & Events
(403-971-1665, heraweddingsandevents.com)
Catering: Nicole Gourmet
(1900 11 St. S.E., 403-454-8933, nicolegourmet.com)
Officiant: Rob Low at Connekt Wedding Officiants
(Not available)
Flowers: Jaime at Fleurish Flower Shop
(6449 Crowchild Tr. S.W., 403-242-1133, fleurishflowershop.ca)
Bridal Gown: Inbal Dror from Ette
(800 16 Ave. S.W., 587-899-6220, etteonline.com)
Photography: James Moes
(206-817-4398, portfolio.jamesmoes.com)
Hair: Yanni and Sergio at Siranni (202-709-9457, siranni.com) and Lindsay Larsen of Hedkandi at Hotel Arts (146 13 Ave. S.W., 403-214-1855, hedkandisalon.com)
Makeup: Krista Ho Lem (587-896-8564, kristaholem.com) and Allison Cullen of MakeMe by Alli (403-909-6253)
Ceremony: Music Mayfield
(mayfieldband.ca)
DJ: Shawn at Dymeplay Entertainment
(587-897-8244, dymeplay.com)
Cake: Suzanne at Handmade Cake Company
(1511 Montgomery Way S.E., High River, 403-649-4318)
Vintage Car: Vintage Rolls Royce from Alpine Limousine & Tours
(Banff, 403-762-5558, alpinelimo.ca)
Vintage Props: Breanne Temoshawsky at VintageLoved Rentals
(403-975-3966, vintageloved.com)
Chandeliers: Pieces Rentals
(403-978-4119, rentpieces.com)
Electrician: Wired West Electrical
(403-828-2874, wiredwest.ca)
Videographer: Jordan Craig
(403-200-2927, jordancraig.ca)