Growing up, Bryan Versteeg would often imagine what it would be like to live in extreme environments – underwater,  on a deserted island or even in space. Sitting at his father's draftsman table, he would spend hours sketching home plans and elevations, bringing living spaces set in "less-than-hospitable environments" to life.
Today, Versteeg is creating visual references for living in one of the most inhospitable environments of all: the planet Mars.
The Ontario-born artist, who has lived in Calgary since 1996 when he came here to study interior design at then-Mount Royal College, is the mission concept artist for Mars One, a non-profit organization based in the Netherlands that aims to create a human settlement on Mars by 2027. Versteeg was approached to join the project in 2010. His 18 years of design experience as a conceptual artist in architecture and engineering and previous collaborations with other non-profit space-settlement organizations like the Mars Foundation and Mars Society made him a natural choice.
"I've always been interested in Mars as a prospective place to settle," he says. "The complications and limitations of the location require extreme innovations to succeed. This makes it intensely exciting to me."
His Mars One designs, which depict the living space, equipment and life-support units that will make up the Mars settlement, are rooted in established scientific facts and extensive research from a network of industry experts, including scientists and engineers working in space exploration, and former NASA employees. While always striving to make his work as realistic as possible, Versteeg says he also believes in portraying space exploration in an optimistic way.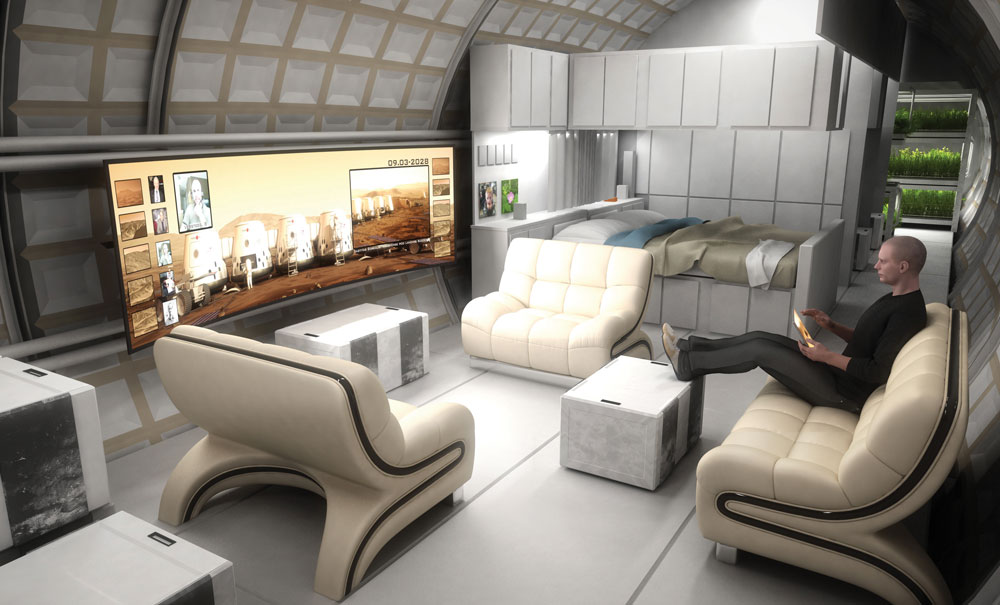 "Space exploration is all about human advancement and adventure to me – not an exodus borne out of necessity for human survival," he says. "I hope that my work reflects that sense of the next big adventure."
Versteeg's fascination with space exploration also extends to the burgeoning sector of asteroid mining, a field he first became interested in during the mid-2000s. Unable to find images on the subject, his search for more information led him to spacecraft engineers and scientists who were also doing research on the subject.
In 2012, he joined a group of them as co-founder of Deep Space Industries, a private company looking to explore, mine and extract resources from asteroids, and he took on the task of visualizing their proposed asteroid projects.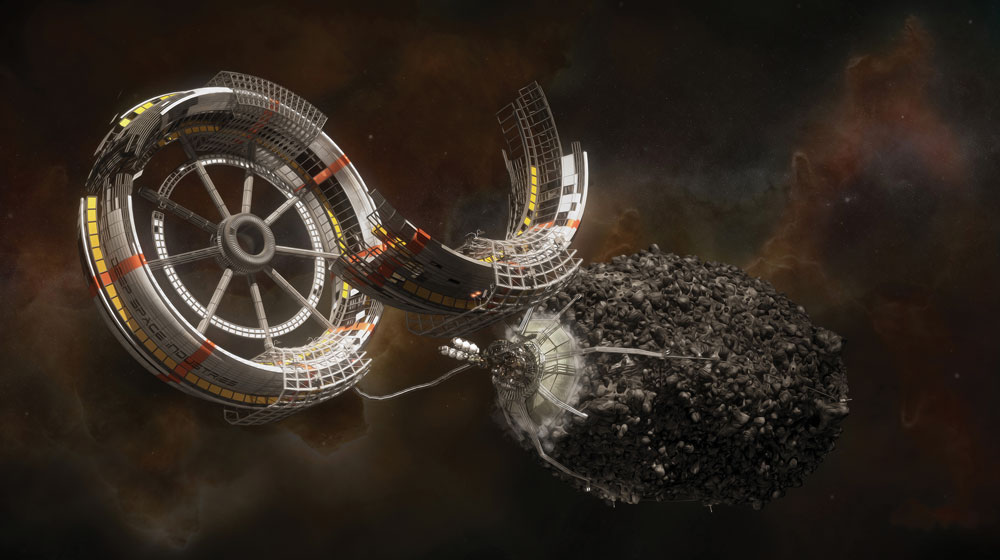 Unsurprisingly, Versteeg says he would jump at the chance to visit or live in space if it becomes possible during his lifetime. But, even if that opportunity never comes, it's almost as though he already has been to space.
"Through my concept design and visualizations and working with the most esteemed experts in the industry, in a way, I get to know and see what will be our future reality before anyone else does," Versteeg says. "That makes it all worthwhile."
To see more of Versteeg's space exploration designs, visit spacehabs.com.