Where is it: 101, 134 11 Ave. S.E.
Office size: Almost 22,000 square feet over two floors
Number of employees: 120 at the Calgary branch
Number of rooms named after Calgary communities and neighbourhoods: 13
After years of working in offices in the Sunridge Business Park, Urban Systems' Calgary branch decided to make the move to a more central area of the city. Ideally looking for an older space with plenty of character, the team eventually settled on the National Music Centre's former office space in the Customs House, a 1916 building that is a municipal and provincial historic resource.
Urban Systems brought on Nyhoff Architecture to help turn the space into their new home, which they moved into in July 2018. But renovating the Customs House space wasn't without its challenges — there were hazardous materials in the building that had to be dealt with, the first and second floors weren't connected and the building's status as a historic resource had to be taken into consideration.
In the end, the team spent six months taking away part of the second floor and adding a staircase to connect it to the first floor. As Urban Systems' largest branch, it was also important to create an office space where the Calgary staff could easily interact and connect. The office was designed to have an open floor plan that features social spaces and different kinds of work environments that the staff can take advantage of when they need a break from their desk.
Urban Systems and Nyhoff Architecture also wanted to showcase the building's character and history through the materials they used and elements inspired by city maps and grids.
"What was really important, and Urban was on board with, was just expressing this building, what it was, what it's history was and where it's going," says Nyhoff Architecture principal Mairi Nyhoff.
"When you walk into the building, you feel its permanence. You feel the weight. You feel the texture and the character. And we worked really closely with the City of Calgary and provincial heritage authorities to find a way to engage the building that was respectful and honest about how we would engage that heritage character. We were really drawn by that feeling of authenticity. So … every material we picked was really intended to build upon that," says Nyhoff Architecture principal Kevin Nyhoff.
Take a look inside Urban Systems' office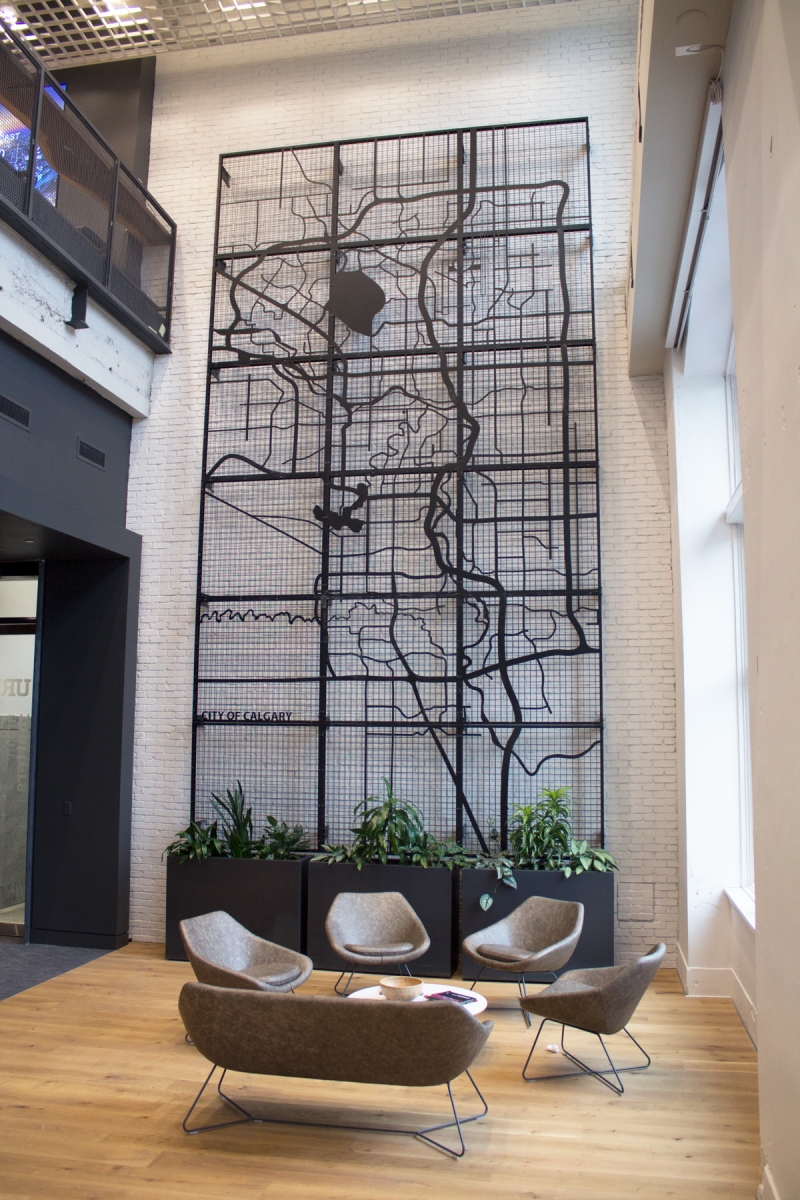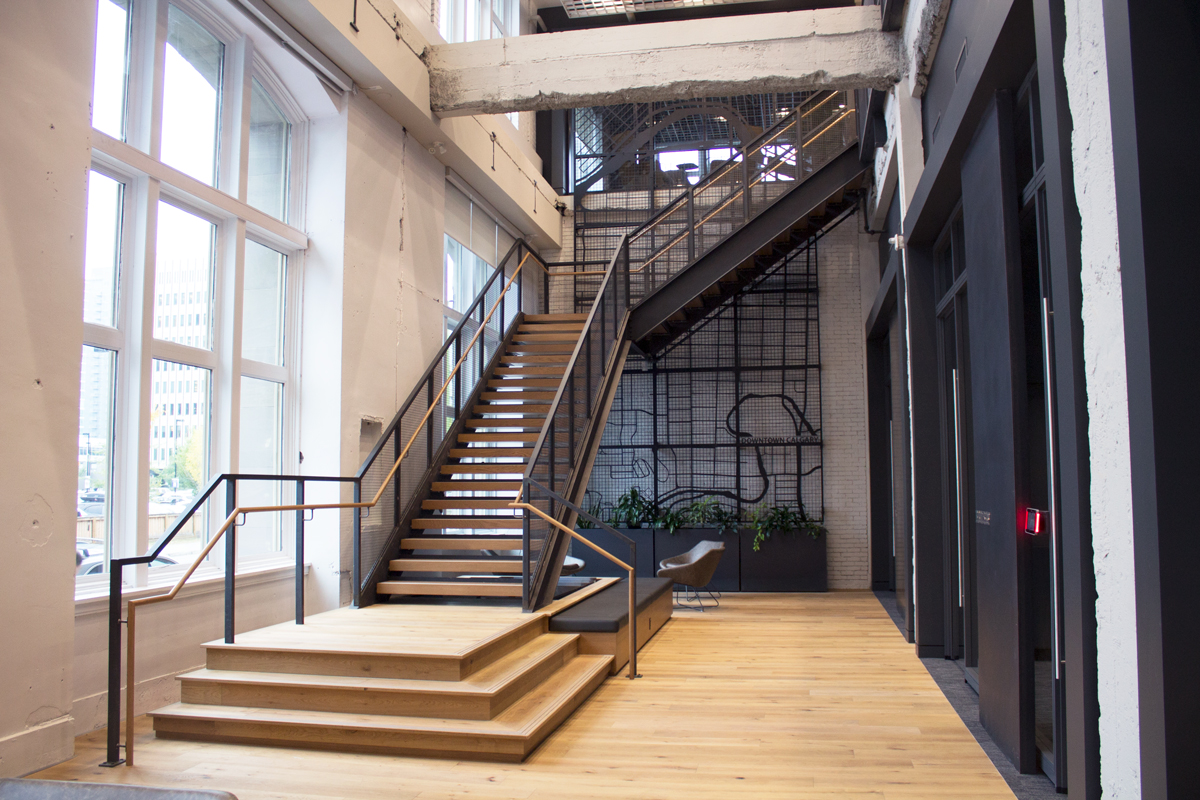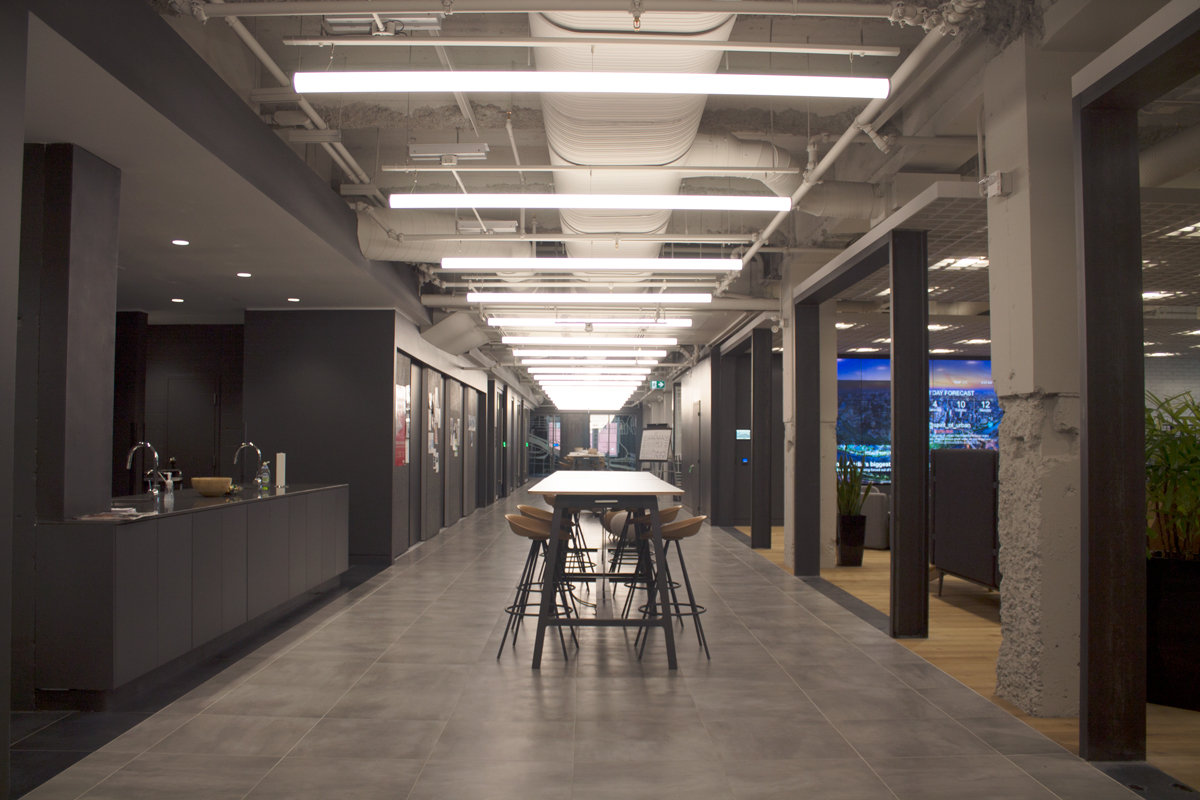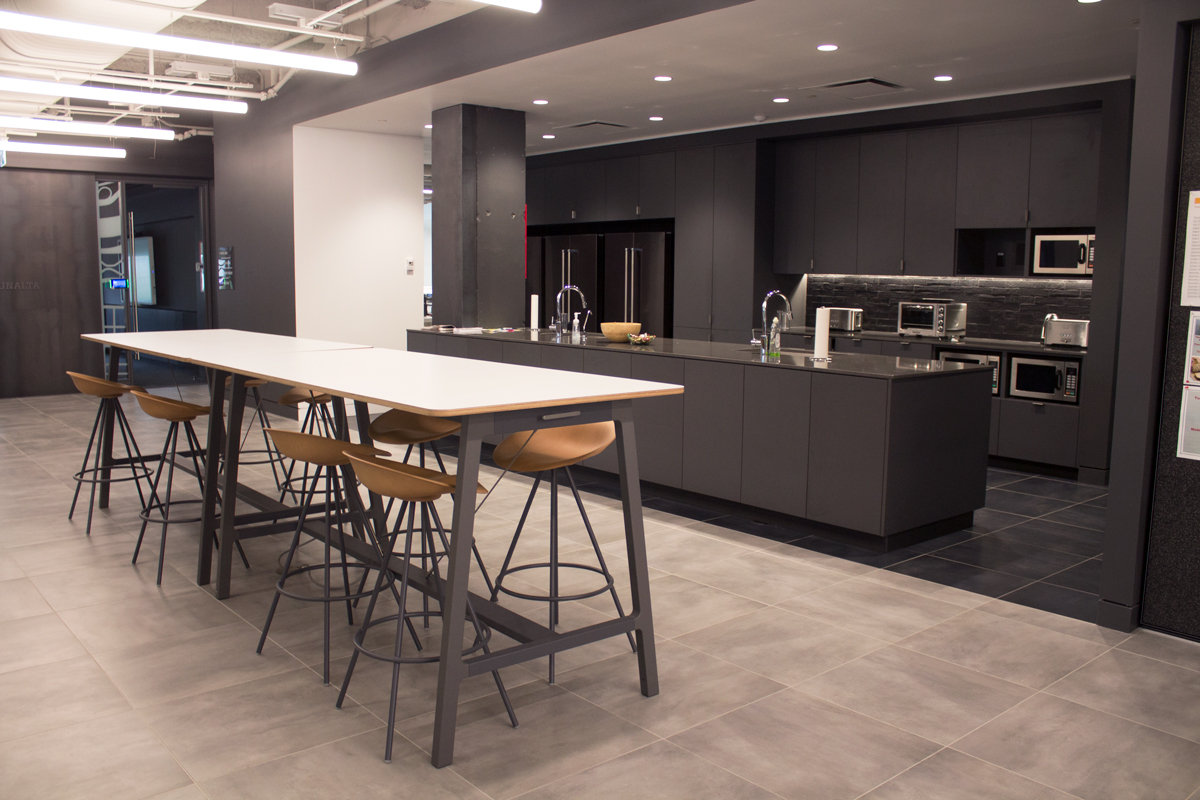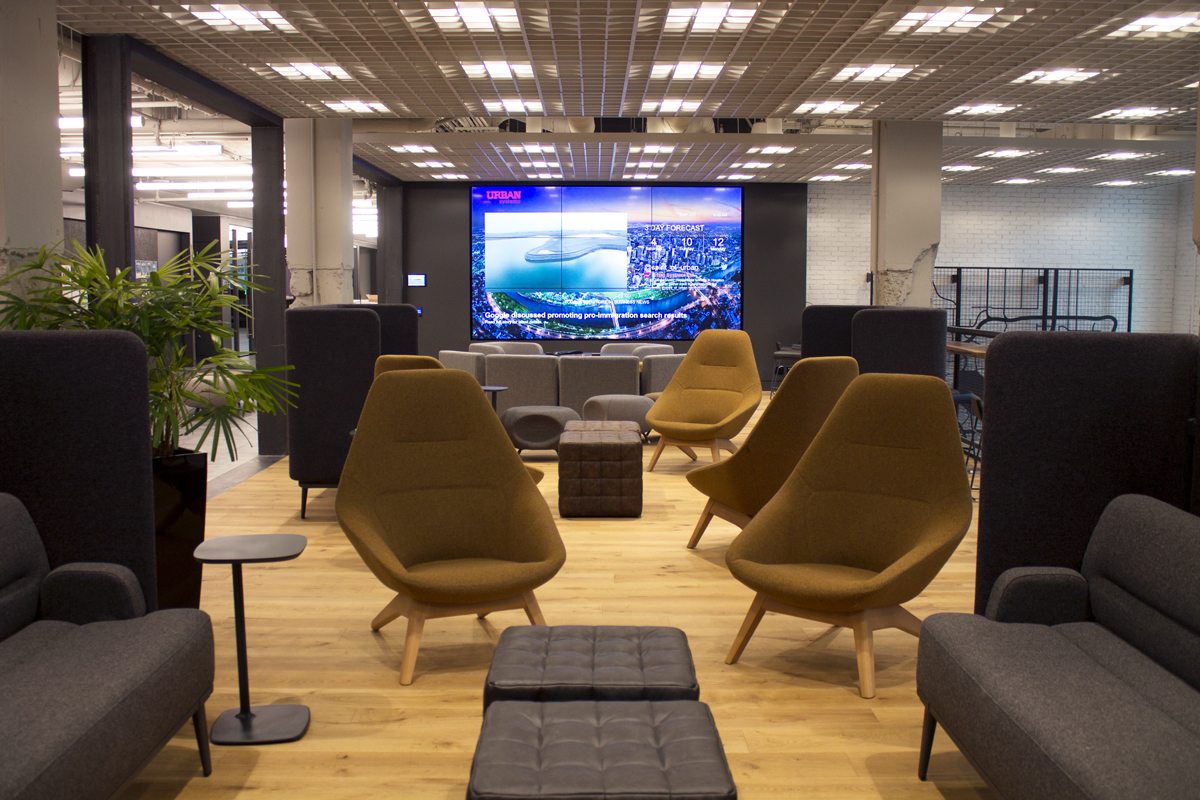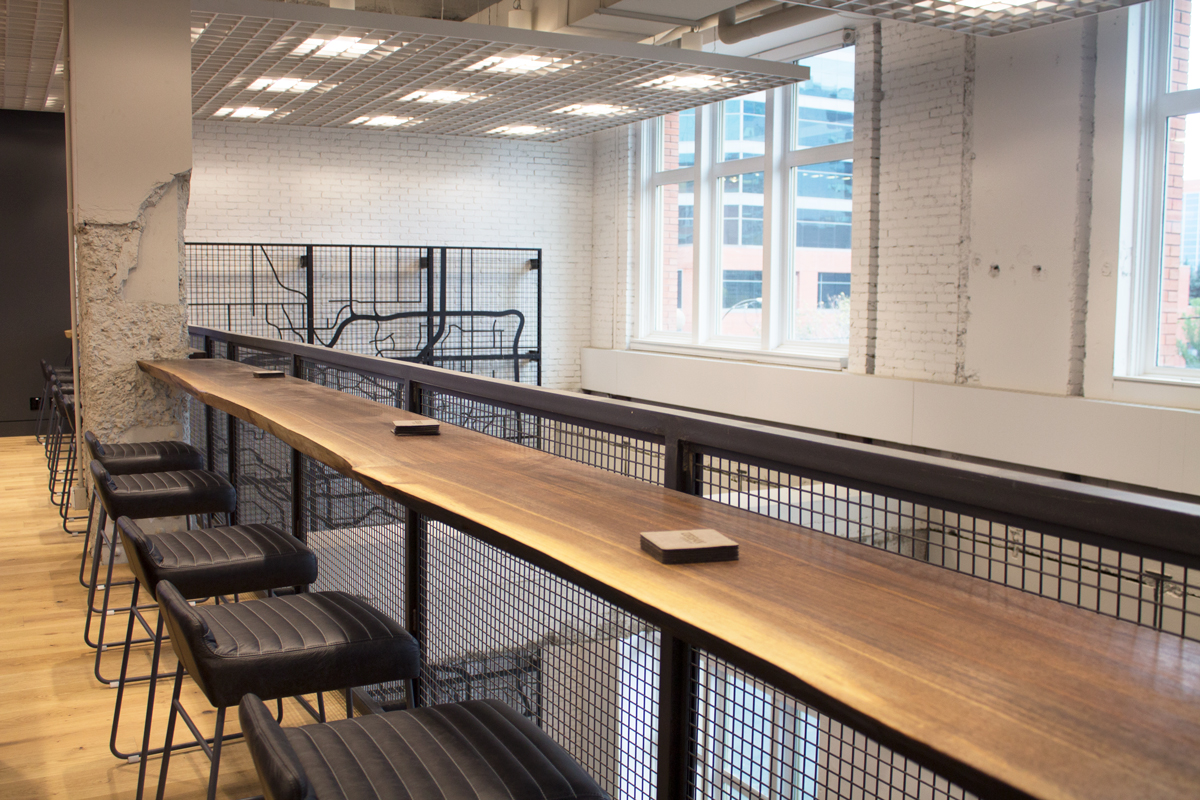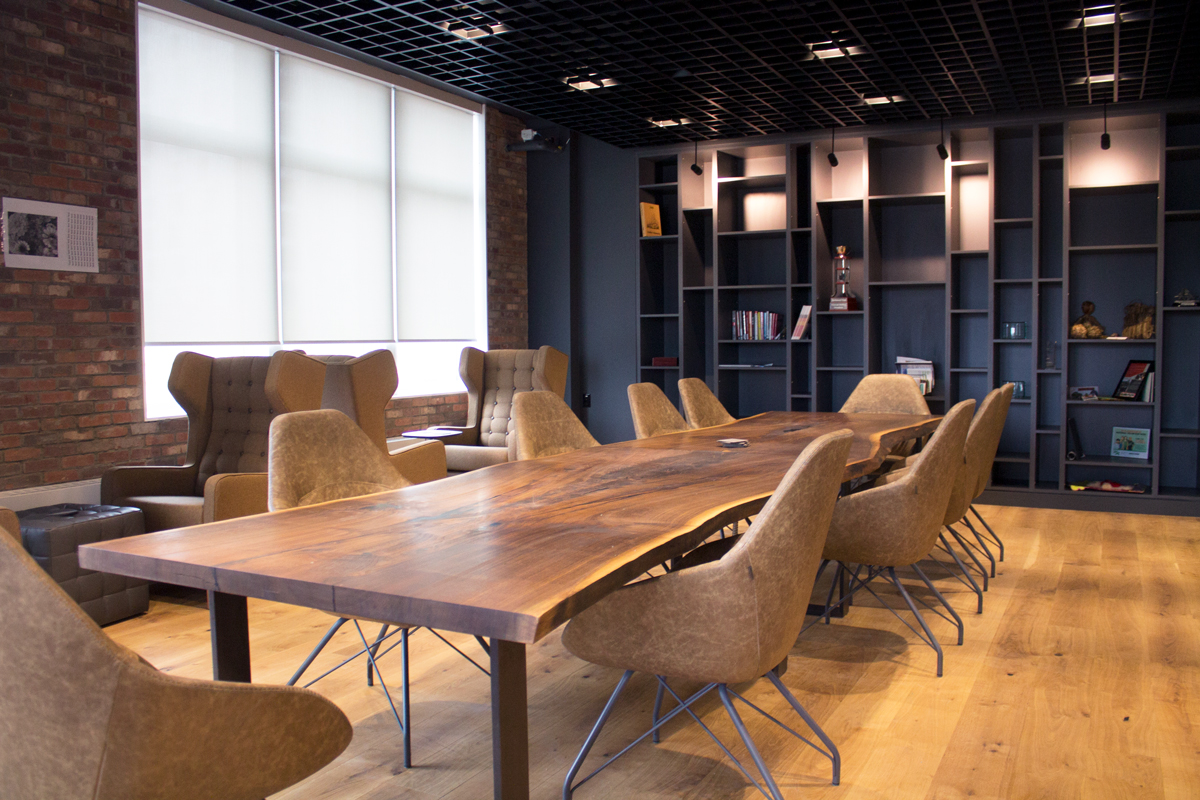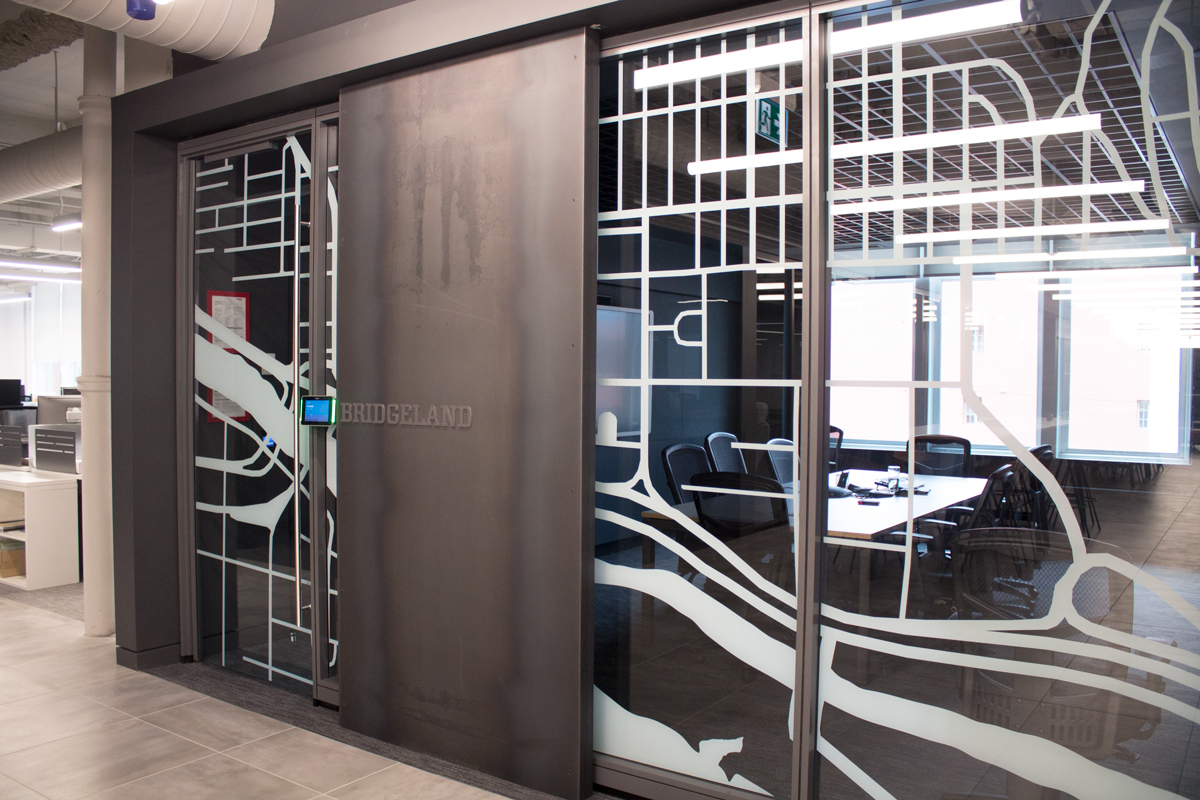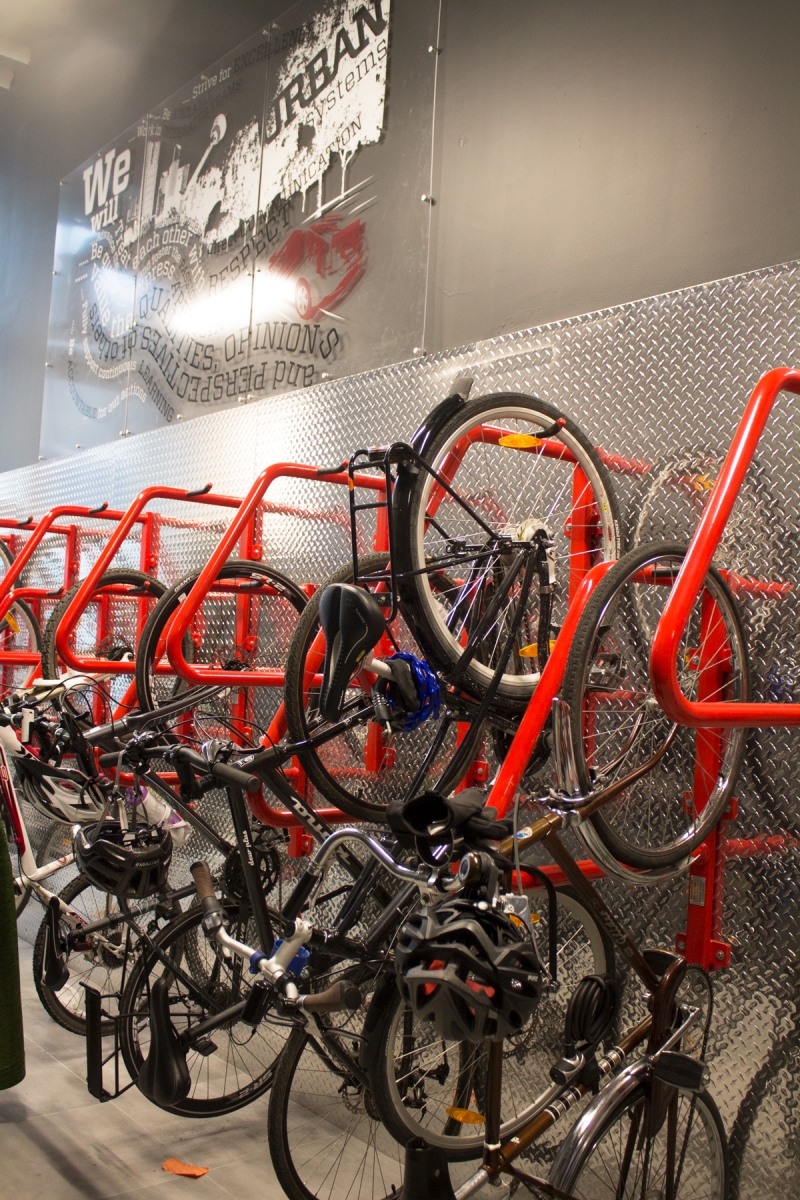 Do you have a suggestion for a Calgary office we should feature next? Tell us what makes the office space notable and, when possible, supply a few photographs for reference. Let us know.