If you've ever visited Heritage Park during the spring and summer months you've likely taken a ride on the S.S. Moyie paddlewheel boat. The Moyie is a downsized replica of an original transportation boat that was used during the settlement of western Canada and is now, really, the only way to go for a larger boat ride in Calgary.
Andrew Hooper has sat comfortably in the position of Captain of the S.S. Moyie for almost 17 years, so it would be fair to say he knows the boat from the bilge to the foghorn. We took a sail with him to learn how he found himself to be captain of a boat in the middle of the prairies.
How did you find yourself as captain of the S.S. Moyie?
By good fortune really, about 17 years ago I was looking around for something to do and it was fortunate enough that that year one of the previous captains had finally decided enough was enough. So when Heritage Park hired me as a mariner again this was like coming home. And really this as retirement jobs go, this is really wonderful.
Photograph by Jennifer Dorozio
Andrew Hooper has captained the S.S. Moyie at Heritage Park for almost 17 years.
How did you get into the world of seafaring?
I'd always wanted to be a Mariner ever since I was probably about 6 – my dream at that age was to be a sailor. My parents generally didn't approve and the school teachers that I came across they also sort of said 'are you sure?' but they let me do it. I was 16 when I really dropped out of high school and I went off to one of these sort of smart, new uptight pre-sea training ship places where they shout at you a lot and make you get your haircut. Then I went to sea. At age 17 as a young cadet in a British shipping company and I loved it.
Seafaring was a different way of life then compared to what it is now, there were lots of people on board. We carried passengers as a means of getting them to the other end rather than cruise holiday. You spent lots of time in port, you didn't have lots of time at home.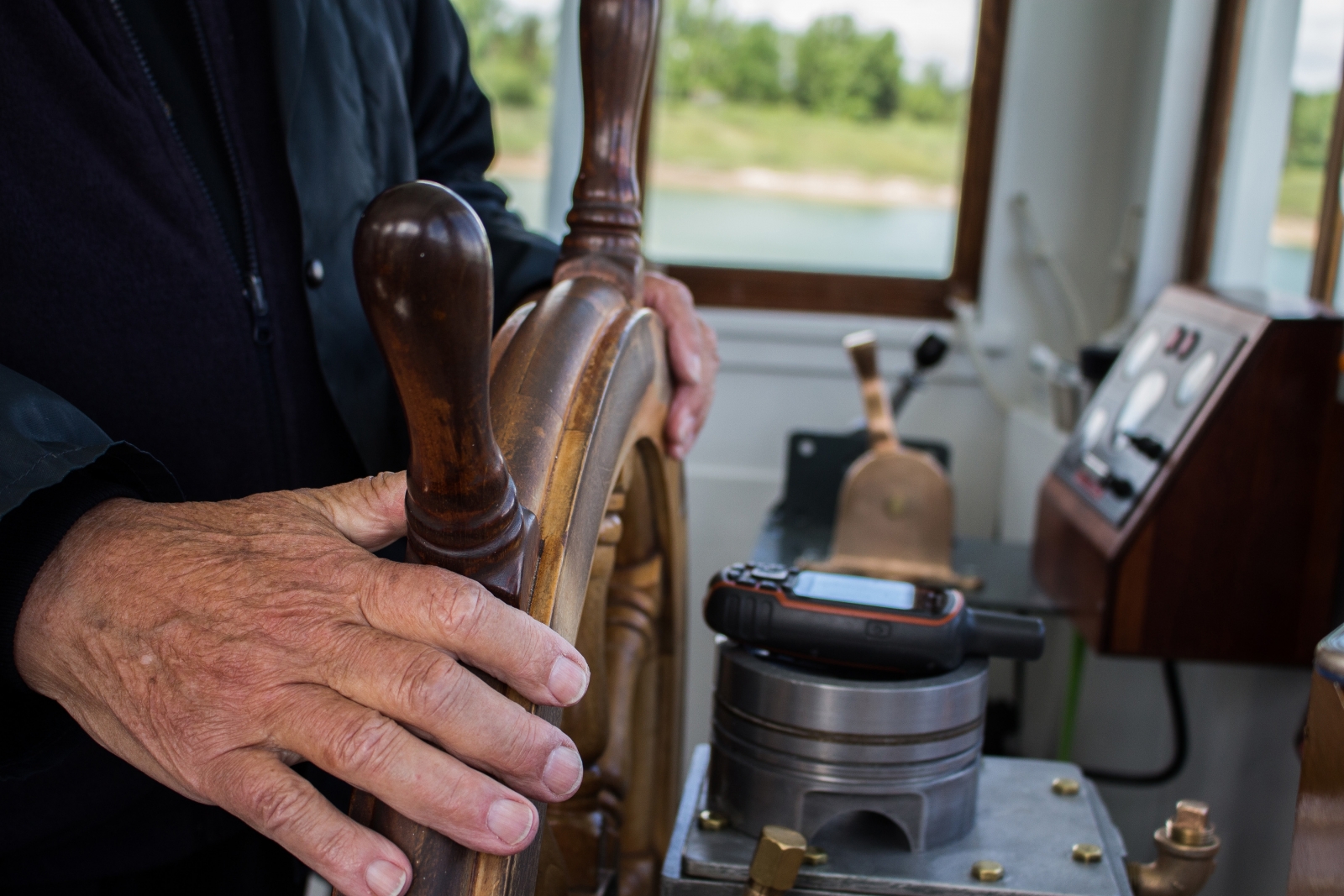 Photograph by Jennifer Dorozio
Hooper is originally from southwest London and grew up knowing he wanted to be a mariner.
Why did you hop the pond and move to Canada?
Originally I was born in southern England, southwest London, and grew up suburban. I was mariner, I was living in England sailing out of places like London, Liverpool, Southampton to all over the world. When I went and joined an oil company and really ceased to be a mariner and became an oilman I moved up to Aberdeen, Scotland. I stayed in the oil and gas, came over here and joined one of those companies downtown when they were starting up and they hired a whole bunch of people out of Aberdeen. I liked what I saw over here and we sort of decided to stay.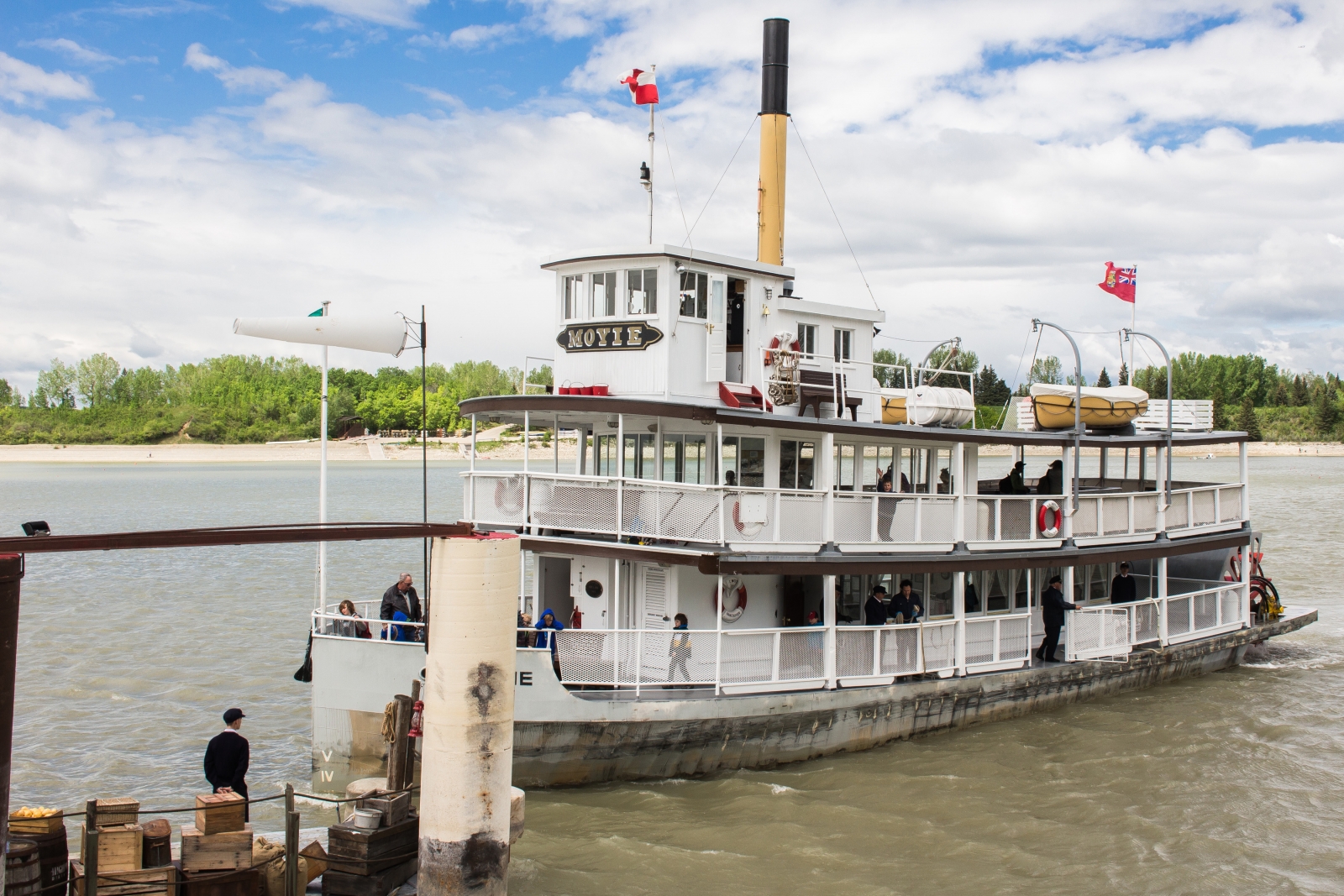 PHotograph By Jennifer Dorozio
The S.S. Moyie is a downsized replica of a transportation boat originally used to ferry passengers in Nelson, B.C. during the 1800s.
What is your favourite thing about captaining the Moyie?
I would still say meeting the public because the public we meet here, by and large they are nice people, family people, grandparents with their grandchildren. I'd hate to be dealing with the public in something like retail but dealing with the public here is great you know, they're happy they're on holiday they're having a good time and they ask interesting questions.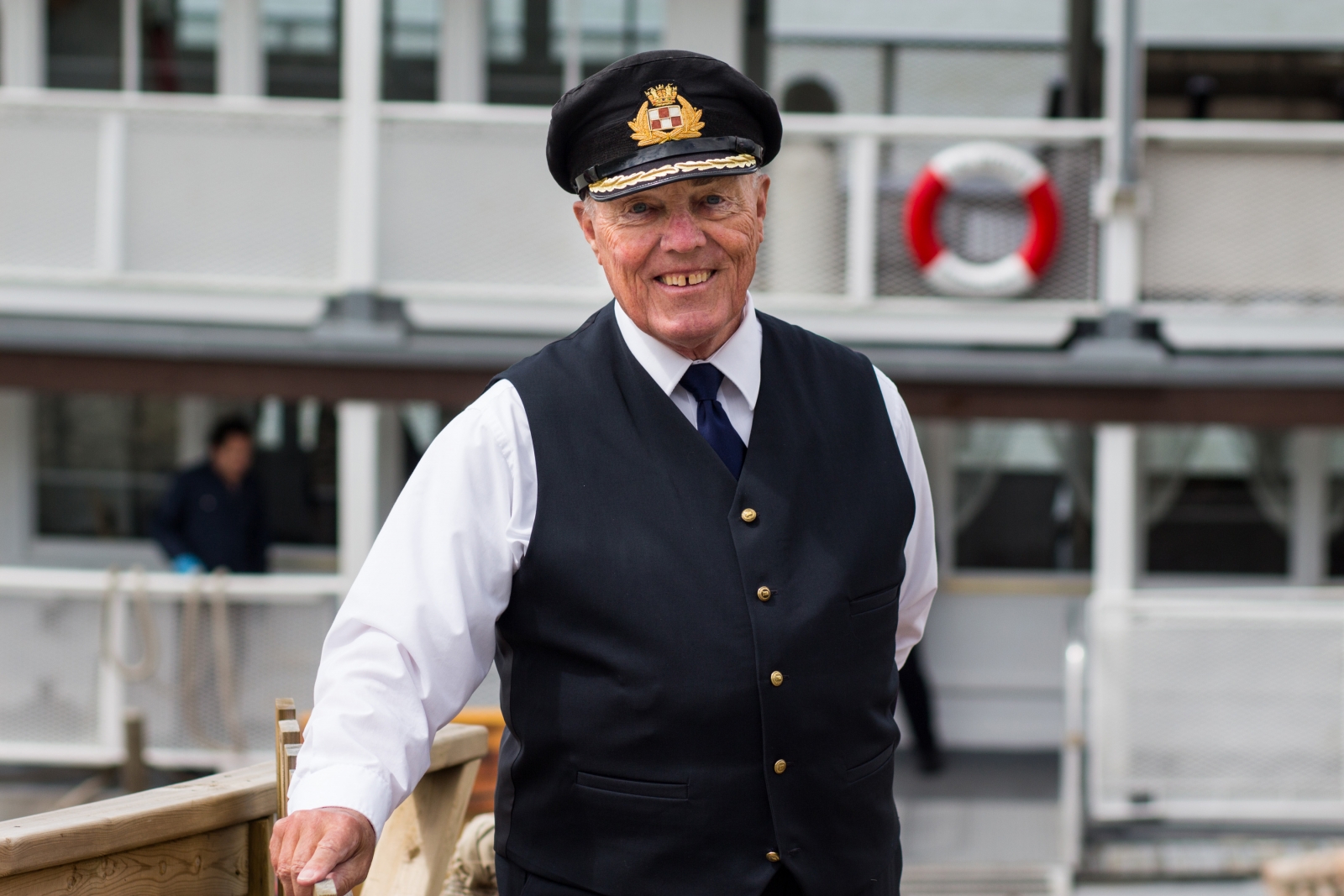 Photograph By Jennifer Dorozio
As Captain of the S.S. Moyie Hooper admits he feels a bit of ownership over it.
Do you feel like it's kind of your boat?
In a weird way, Yes. I've got a couple of assistants who help me out sailing the ship quite happily and I try to think of it as a team, the Moyie crew, but yeah when push comes to shove it's my ship.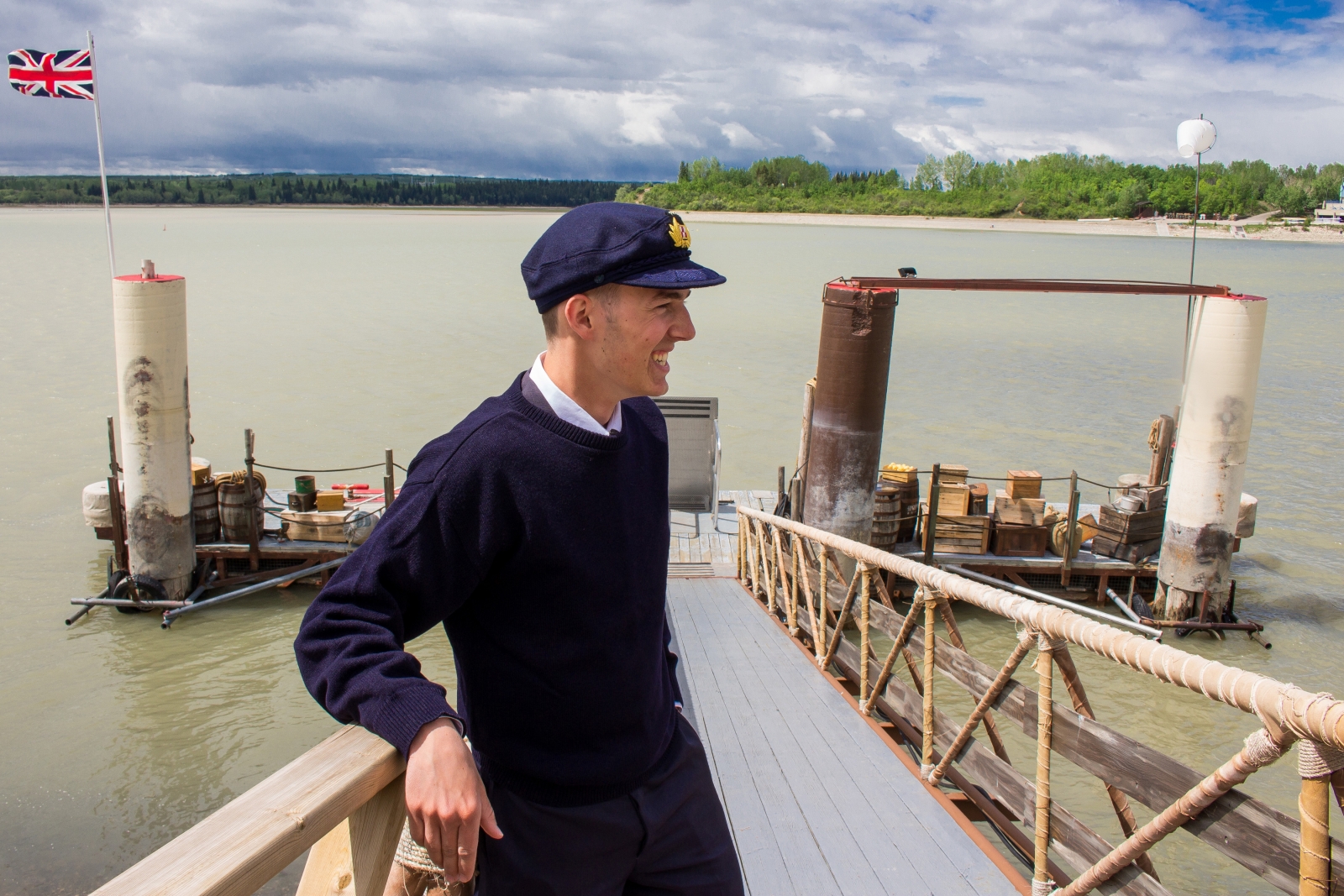 Photograph by Jennifer Dorozio
Cody Thomson, deck hand for the S.S. Moyie, awaits the boat coming in to dock.
You can hop on the S.S. Moyie during regular park hours all week between 10 a.m. to 5 p.m. or spend an evening sailing into the sunset to the tune of live jazz on a Captain's Cruise Thursdays during the summer. For more information, visit heritagepark.ca.