One of the designs for a set of cat armour that hang on the walls of de Boer's studio.
Photos by Andrew Guilbert
In the eternal battle between cat and mouse, Jeff de Boer is something of a war profiteer, having carved a special niche for himself by armouring both sides with his unique cat and mouse armours since 1986. Though he's most known for these feats of animal smithing, which he still does to this day, De Boer has kept busy for more than 30 years by always having "at least" 15 projects on the go. He estimates that, in the last decade, roughly 70 per cent of his work was focused on pieces of public art, spending nearly $1 million on them in 2015 alone. These works, from the wiry rodeo cowboys at CrossIron Mills to the playful steel towers of "When Aviation was Young" at the Calgary International Airport, can be found across the city and beyond.
de Boer has worked out of his Ramsay studio for 18 years and recalls its sorry state when he first moved in. "The roof had been leaking for four years, the basement was flooded, there was mold and rotting walls, everything had to go," he says. "So when we put it back together we added ventilation systems, kitchens, all the work areas, soldering areas were added from scratch."
In a typical day, de Boer will juggle work on any of his 15 ongoing projects, in the morning working on finishing touches for sets of mouse armour, scheduling project start ups in the coming weeks, lining up people, materials and projects, examining parts for a wearable tech design, and detailing his progress on public work to visiting clients. "That's an average day," he says. "Otherwise I'm just cranking away on something that needs to get done, like a suit of mouse armour and some design things that need to get finished. Usually, I'm done at five, I go home and I don't think about any of it. I get up the next morning and go at it again."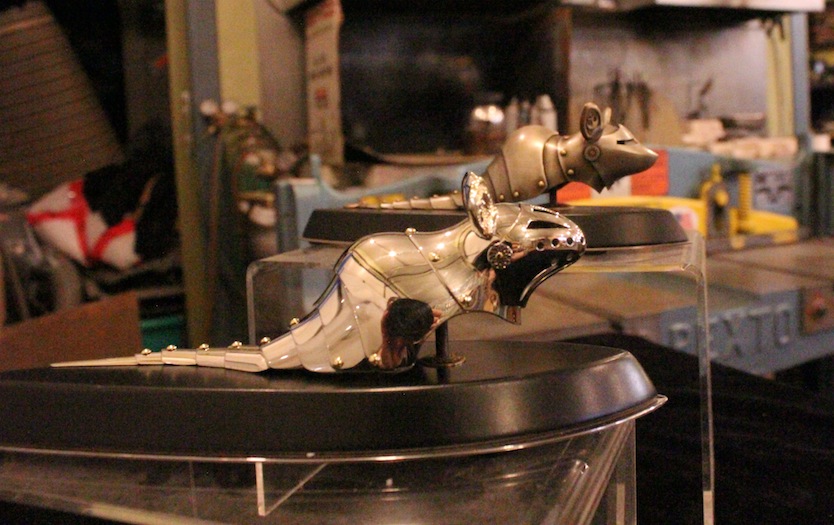 Photo by Andrew Guilbert
Each iteration of mouse armour typically requires the creation of a custom made tool set, which typically costs $4,000 to make, meaning de Boer needs to make at least a dozen mice of one type to break even.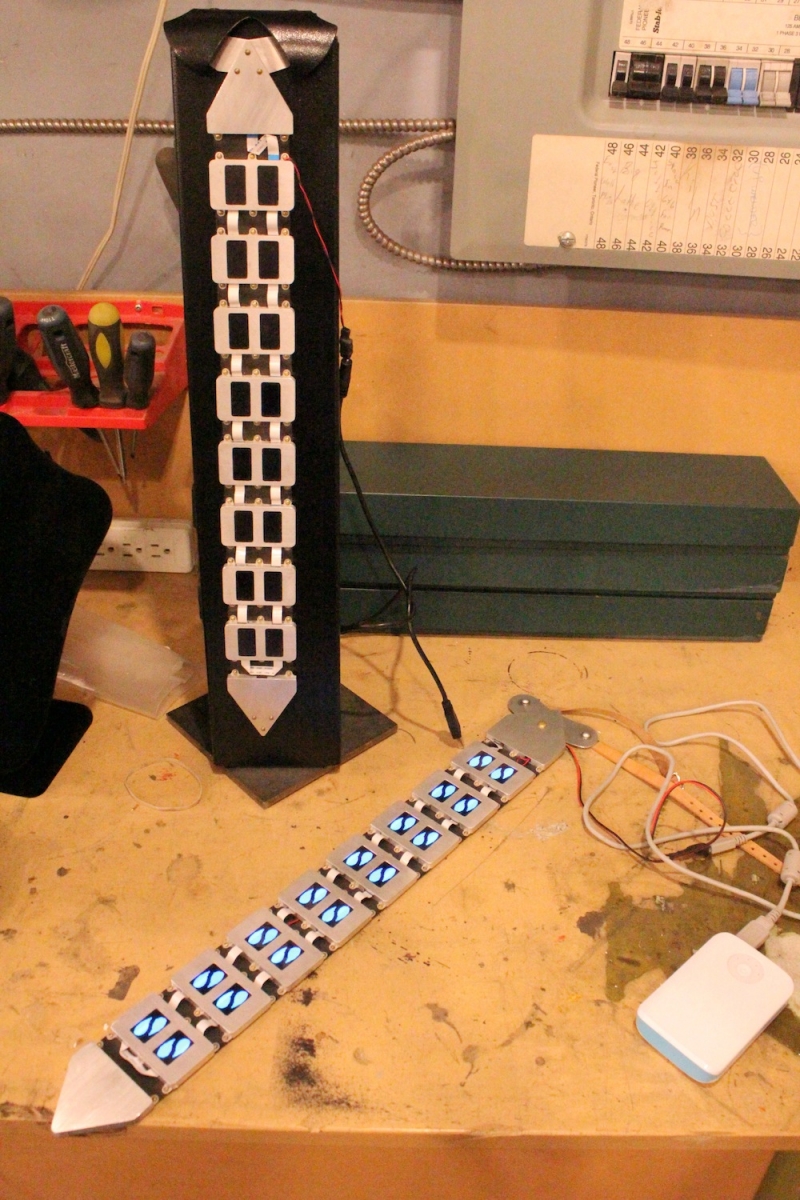 Photo by Andrew Guilbert
This hand-machined proof of concept for de Boer's wearable tech tie will change patterns when plugged in. "Eventually, this tie will do anything a cell phone will do," says de Boer. "You won't need a cell phone if you're wearing this tie."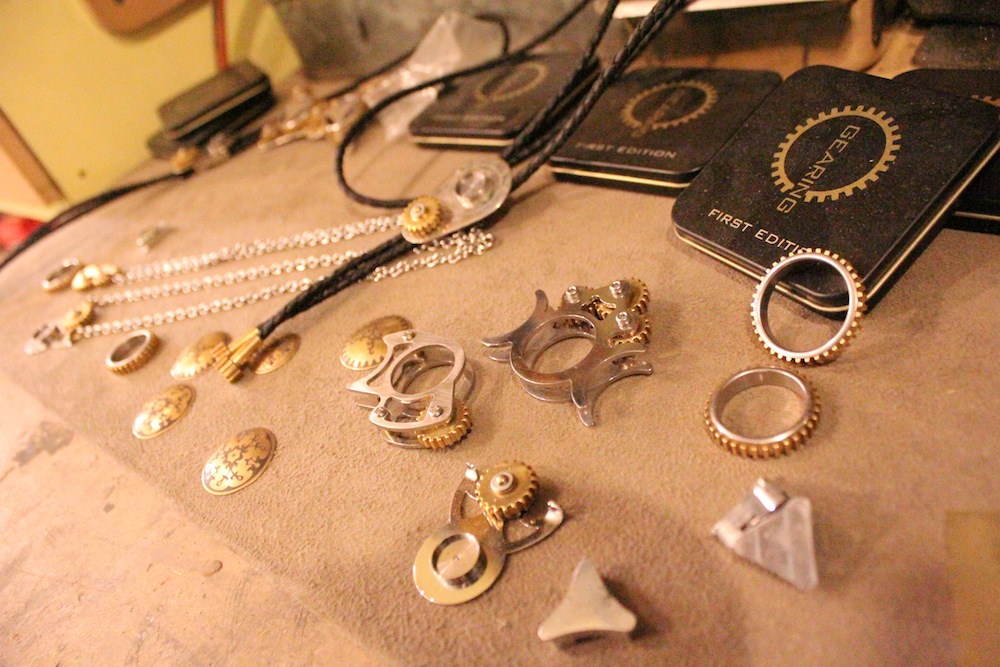 Photo by Andrew Guilbert
An interactive jewellery set that features bolo ties, rings and necklaces, this collection by de Boer's apprentices developper Dylan Puddu and art designer Christine Pedersen includes interchangeable pieces that function together, which de Boer describes as "jewellery meets lego."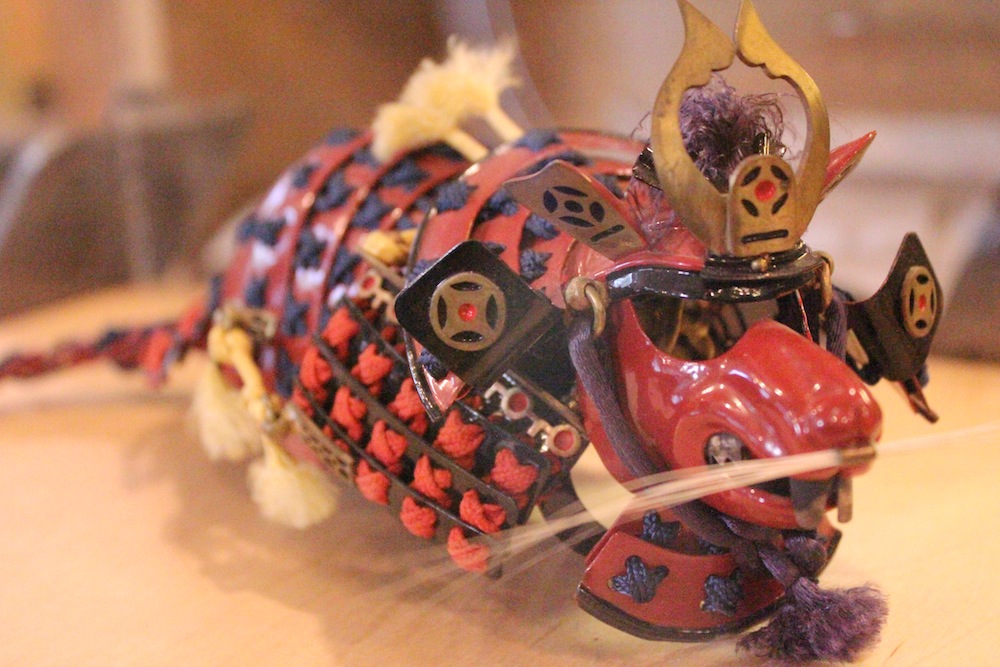 Photo by Andrew Guilbert
This Samurat armour is meant to resemble an Edo period samurai general's. The time it takes to create a single set of mouse armour varies between 10 and 40 to complete depending on their complexity and prices start at $1,500.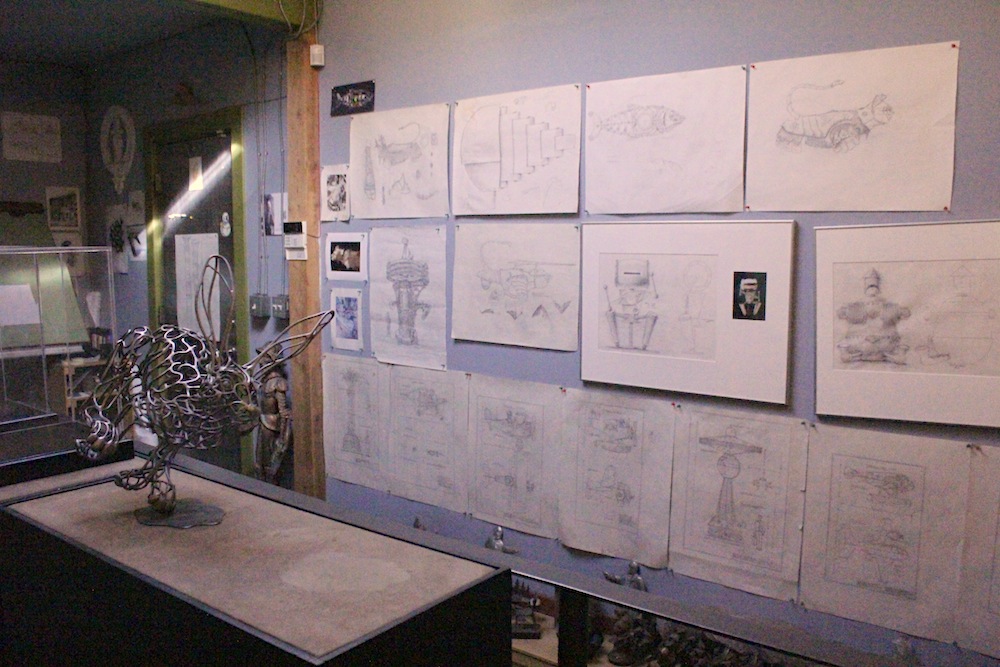 Photo by Andrew Guilbert
The wall to de Boer's studio is covered in designs and blueprints for his many projects.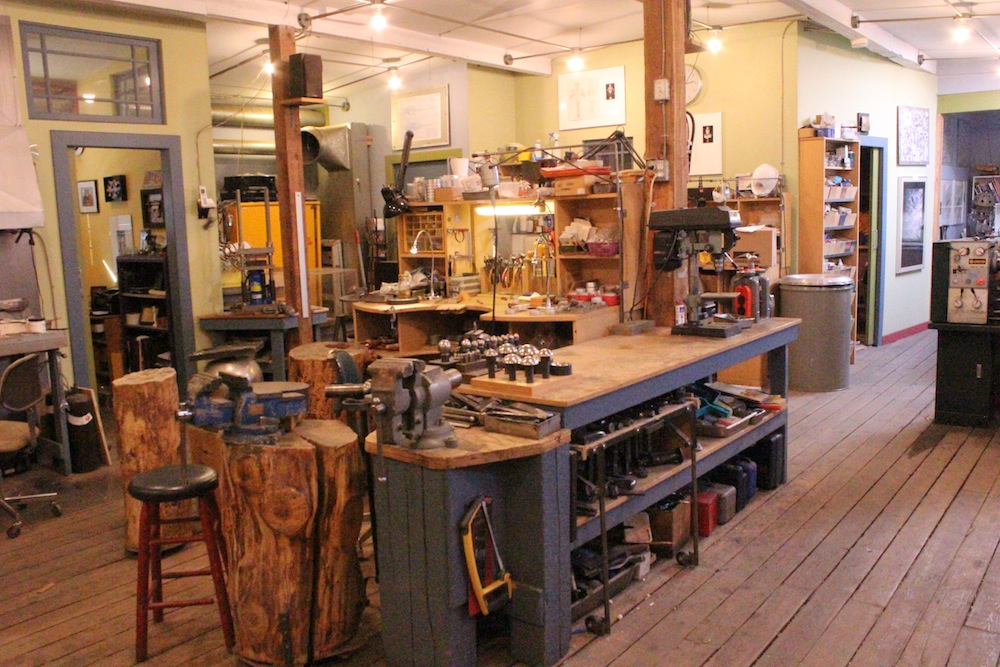 Photo by Andrew Guilbert
de Boer has been in this same studio for 18 years, featuring a soldering station, modified jeweller's bench, and a slew of industrials tools like sanding machines, lathes and polishing machines used in the making of his art.