Ages: 37 (Brooks), 39 (Jenkins)
Job titles: Director of Operations, Livestock Water Recycling, Inc. (Brooks), Lead Designer, Livestock Water Recycling, Inc. (Jenkins)
Why they're 2017 Top 40 Under 40s:
Brooks and Jenkins have helped create an innovative water filtration system for farms that recycles manure into clean water and produces a quality fertilizer, leading to more sustainable farms and less pollution.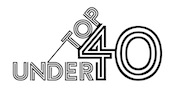 When Livestock Water Recycling (LWR) was doing the first trial of its new system in Manitoba, director of operations J. R. Brooks stopped in Winnipeg to visit his parents. LWR's system takes raw animal waste and turns it into potable water and nutrient-rich fertilizer, so Brooks brought a jug of water they'd recycled to show his family. Much to his horror, his mother promptly took a swig. "I went, 'Whoa! We haven't tested it in the lab. What are you doing?'" says Brooks. "That's classic mom: 'I'm sure my son did a great job!'"
Brooks's mother isn't the only one who thinks so. Both he and lead designer and production officer Gareth Jenkins have heard glowing endorsements of LWR's work from farmers who have implemented the innovative system the pair helped create.
Most farmers store manure in a giant lagoon of liquid, up to two football fields wide and 30 feet deep, until it's ready to be spread on fields as fertilizer. This way of dealing with animal waste takes up a lot of space and wastes a lot of water. In addition, it makes for uneven fertilizer where one section of land can end up loaded with too many nutrients while other areas are left lacking — weakening plant growth in both cases.
The LWR system addresses all these problems by using mechanical separation with chemical addition and reverse osmosis to reduce the volume of raw manure solids to 30 per cent of the original mass. The system separates and concentrates nutrients such as phosphorous and nitrogen in the fertilizer, allowing farmers to adjust amounts based on their needs. The system also recycles what would have been wasted water into clean water that can be reused on the farm.
Currently, LWR's systems treat more than 590 million gallons of manure annually, but it wasn't always such a large-scale operation. Jenkins remembers setting up an early pilot of the system on a farm in minus-15-degree weather and wrapping insulated tarp around it to keep it from freezing. "We were covered head-to-toe in manure and the system wasn't running. It wasn't a good time," says Jenkins. "It would have been easier to get in the truck and leave, but I hate quitting. I wanted to see it through."
Thanks to this strong work ethic and the help of their colleagues at LWR, this made-in-Calgary agricultural innovation is now used on farms across North America, creating a more sustainable future for all. "The amount of fresh water currently available to us is getting smaller and smaller every year," says Jenkins. "That's why conserving it and making it something that's going to last for generations is important." —Andrew Guilbert