Age: 39
Job title: Managing Partner, Higher Ground Consulting
Why he's a 2017 Top 40 Under 40:
MacDonald has helped grow this environmental and engineering consulting firm from a small basement operation into a thriving business with a staff of 20 in under five years. He's also an elite endurance athlete who uses ultra-marathon running to raise funds for MitoCanada, a national charity.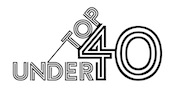 Oil prices were hovering around $100 a barrel when Richard MacDonald decided to leave his well-paying job at an engineering firm to work out of a basement office. "I believe to achieve what you want in life you've got to take some calculated risks," he says.
Joining business partner Wes Ferris, MacDonald found what he was looking for – a career-defining challenge, in growing Higher Ground Consulting. The company, which helps oil-and-gas producers minimize their environmental impact, has since grown to 20 staff with annual revenues of $4 million and offices that are, unmistakably, above ground. "There are no easy answers in terms of how you balance social, economic and environmental issues," says MacDonald. "To actually get in there and help solve some of those challenges is motivating and rewarding.
Rewarding or not, there were times when his risk didn't look like such a good idea. As oil prices dipped below $50 in 2015, MacDonald remembers people expecting his company to fold. But he says that having a reputation built on honesty and integrity allowed Higher Ground to not only survive but prosper. "In every downturn there's always opportunity and I think we're proof of that," he says.
Running a business and raising two young children with his wife makes for a long list of responsibilities, but MacDonald manages the stress with exercise.
After initially picking up endurance running to support MitoCanada — a friend's charity that helps families affected by Mitochondrial disease and to further research — MacDonald now runs ultra-marathons (distances that exceed a regular marathon and are often around the 100-kilometre mark). He also represented Canada in his age group at the 2013 Ironman World Championships in Hawaii.
At this year's Calgary Marathon MacDonald and 113 other runners tied themselves together with surgical tubing in an attempt to set a new Guinness World Record for the most linked runners to complete a marathon, raising more than $150,000 for MitoCanada along the way.
MacDonald credits a compulsion to challenge himself and not take the "easy road" for both his business and athletic achievements.
"There's enjoyment in suffering," he says, "[the feeling] when you come through the other end and you look back and say, 'Wow I can't believe I did that.'" —Fabian Mayer
Correction: This article has been updated from its original version to correctly state that Richard MacDonald is a Managing Partner of Higher Ground Consulting. The company was started by Wes Ferris in 2013, and MacDonald has been instrumental in its growth.