Age: 38 (Scott), 34 (Suzanne)
Job title: Entrepreneur and Philanthropist (Scott), Entrepreneur and Philanthropist (Suzanne)
Why they're 2017 Top 40 Under 40s:
The Henusets have owned and operated 10 local companies in a range of sectors, from media-production to equipment rentals. They also co-chair a charitable fund that has raised more than $4 million, all as busy parents of four children.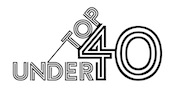 George and Amal, Tom and Gisele, Beyoncé and Jay-Z — there's no denying our collective fascination with the "power couple." Characterized by ambition, confidence and drive, and strengthened by the bond of a relationship, each duo is greater than the sum of its parts.
With their entrepreneurial successes and shared philanthropic vision, high-school sweethearts Scott and Suzanne Henuset are, undeniably, one of Calgary's power couples.
Scott readily admits that the couple's successes are, in part, due to the legacy of his parents (prominent local entrepreneurs Wayne and Liz Henuset, owners of Willow Park Wines & Spirits). But Scott and Suzanne have built upon that history with a strong work ethic that is all their own.
Scott co-founded Corkscrew Media in 2001 to produce TV shows about wine, beer and spirits. Taste! The Beverage Show ran for five seasons with 65 episodes seen in more than 56 countries. In 2003, after completing a bachelor's degree at the University of Calgary and earning her chartered accountant designation, Suzanne started working for Corkscrew as well, and eventually they bought out Scott's partner in the business, Peggy Perry. Together, the couple grew the media company to produce 26 TV shows. They also expanded into commercial and corporate video production, and in 2008 founded STIR Films and the post-production facility BDI Post, which has worked on Fargo and Hell on Wheels.
Seeking new challenges, the Henusets recently sold their majority shares in the Corkscrew Group of Companies. Their latest venture, which they acquired in 2015, is a group of equipment-rental companies: Modern Industrial Rentals provides equipment to contractors and construction companies, while Modern Tent Rentals and Modern Luxe Rentals supply weddings and other elegant events.
The Henusets are also active philanthropists. In 2014 they became co-chairs of the Vintage Fund, an endowment trust, which Scott's father and Perry started in 2001. They are the driving forces behind Willow Park's annual Charity Wine Auction, which raises more than $300,000 per year for local charities such as the Alberta Children's Hospital Foundation and the Sheldon Kennedy Child Advocacy Centre.
While it may seem like the Henusets are all work and no play, Suzanne says it's quite the opposite. "We have a very good work-life balance. Our most important thing is our family," she says. The couple is raising four children and continues to honour the memory of their first son, Jackson, who passed away in 2009 at the age of two.
"You can assume that someone's life is perfect, but no one's life is perfect," says Scott.
"Everyone's life has challenges," Suzanne says. "People have successes, failures, people have unbelievable ups and downs. So just be a good person in the end. Work hard; do good things for others. That's how we live." —Jennifer Hamilton