Food Subscriptions You Can Sign Up for in Calgary
Get these goodies delivered straight to your door with a subscription to these "Of-the-Month" clubs.
By Nicole Halloran
A selection of Janice Beaton's fine cheeses.
By Jared Sych
Make your dream of finding a box full of gourmet cheese on your doorstep a reality with a subscription to Janice Beaton Fine Cheese's cheese-of-the-month club. Three delectable 250-gram pieces of cheese, along with descriptions and cheese lore, will come wrapped in a neat little package once a month. With gourmet cheeses from all over the world, every month is sure to be delightfully different.
Membership Price: $245/three months, $465/six months, $880/year
1017 16 Ave. S.W., 403-229-0900, jbfinecheese.com
---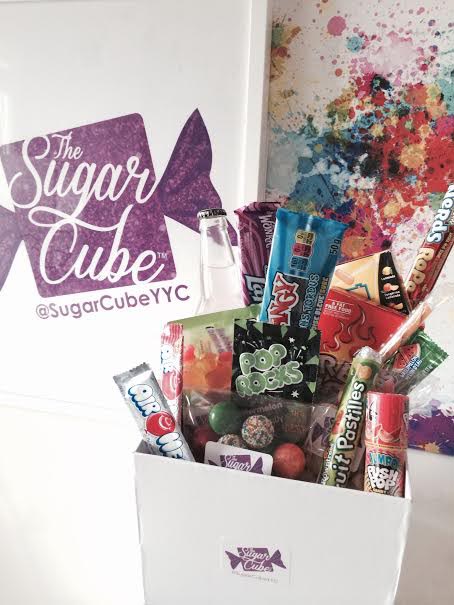 For your monthly dose of those hard-to-find favourites, sign up for the Sugar Cube's Candy Club. Choose your favourite gourmet gummy, or mix it up each month with a random selection. Some candies are exclusive to the club, and you'll have access to new releases before anyone else. Regardless, sugar will end up on your front step one way or another. Sounds like a sweet deal to us.
Membership Price: Prices vary based on sweet tooth severity
403-835-5543, sugarcubeyyc.com
---
Although Cookie Occasion doesn't technically have a subscription service, it does have a cookie-of-the-month and it does deliver. So we suggest starting your own tradition of having freshly baked gourmet cookies delivered to your door on a monthly (or weekly) basis. In the past, cookies of the month have included flavours like pumpkin pecan, chai dark chocolate and lemon sugar.
Membership Price: Prices vary depending on quantity and delivery needs
2107 33 Ave. S.W., 403-246-6700, cookieoccasion.com
---
Instead of going through the drive-thru, let the Jelly Modern Doughnuts deliverer drive up to your home or office and bring you the freshest, most delicious sweet round treats in the city. The Doughnuts for a Year service allows you to have you favourite doughnuts sent right to your door once a month for a year.
Membership Price: Price varies depending on quantity
1414 8 St. S.W., jellymoderndoughnuts.com
---
Because there's no such thing as too much cheese, you can be part of Peasant Cheese's chic-sounding Club Cheese. On the first Friday of every month, you'll receive three of the Kensington shop's favourite cheeses, accompanied by crackers and nuts or dried fruit. While you're at it, consider joining Peasant's social club – memberships give you exclusive deals and access to a members-only website.
Membership Price: $199/three months, $389/six months, $779/year
1249 Kensington Rd. S.W., 587-353-3599, peasantcheese.com
---
Join the Fiasco Gelato club and you'll get the delicious frozen treat delivered to you every month. Choose between one, three, six or 12 month subscriptions. In the first week of each month you'll get four flavours from Fiasco Gelato's Test Kitchen.
Membership Price: $50 a month with delivery included.