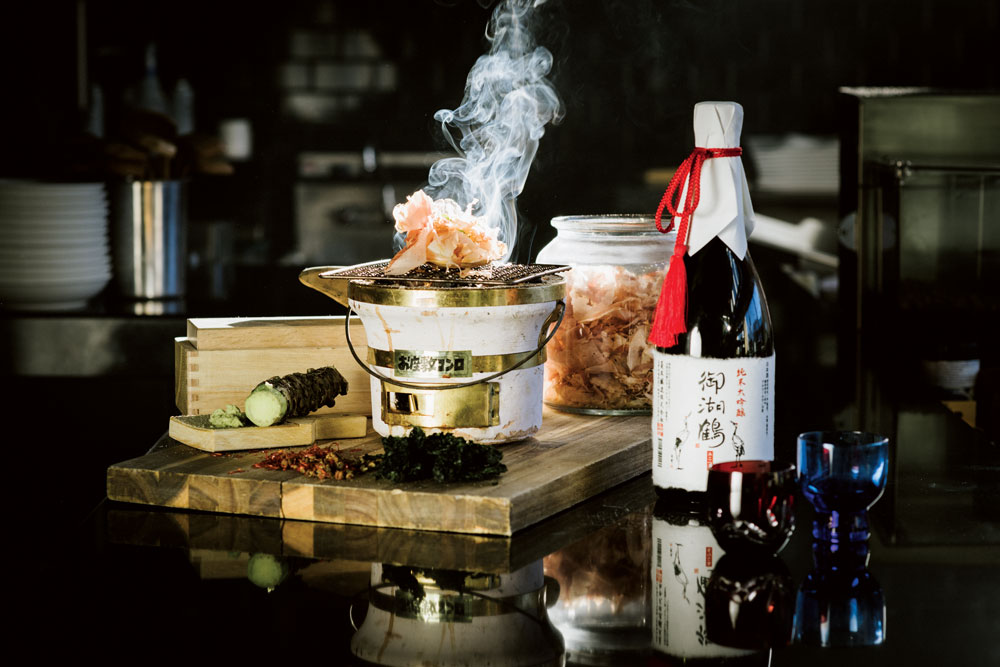 photograph by jared sych
Scallop isoyaki, grilled tableside, with sake.
Each generation leaves an imprint on the experience of dining out, from what's on the menu and how it's cooked, to what the room looks like and what diners expect of the people working that room. The harbingers of influence right now are the millennials – tech-savvy, hyper-connected, socially conscious experience-curators who like their ingredients local and their liquor brown.
Those ideals converge in Shokunin, chef-owner Darren MacLean's contemporary Japanese restaurant on 4th Street S.W.
MacLean's prior venture, Downtownfood, was known for its sustainability initiatives, notably a rooftop garden with solar-powered irrigation and honey-producing beehives. After Downtownfood shuttered in 2015, MacLean decamped to Japan and came back inspired. Shokunin, with its charcoal-grilled yakitori, free-form sushi nights and comprehensive line-up of Japanese whiskies, is what he did with that inspiration. "We wanted to just pick a restaurant up out of Tokyo and drop it here," MacLean says.
Sustainability is very much on the menu at Shokunin, both in ingredient-sourcing and in process. (Among the reasons MacLean gives for delaying launching his takeout window is that he has yet to find environmentally responsible packaging at the right price point.) The millennial mindset is also in line with the phone and laptop charging stations along the banquettes. The impetus for this was to avoid the annoyance of customers charging their phones behind the bar, but the benefits to having the wired generation stay wired have gone beyond that. "Social media is an important part of marketing, so if we can facilitate ease-of-use in our restaurant, why not?" MacLean says.
Shokunin also looks, well, young. A bold art piece on the north wall is not the cherry-tree-on-washi of your parents' Japanese restaurant. The cyberpunk heroine flipping the bird is, according to MacLean, both "rejection of conformity" and socio-political statement. "I'm a feminist; I was raised by women. I have five little sisters, so it's a representation of everything I've seen my sisters be told they can't do. It's a tribute to the women in my life."
The hours Shokunin keeps are another key to its popularity among the young and unencumbered. The restaurant seats until 1 a.m. most nights and offers ramen after 10 p.m., the time when they switch the music to hip-hop and kick things up a bit, though not so much as to be mistaken for a nightclub. "We still want this to be a restaurant, first and foremost, that's very serious about the food," MacLean says. "We just don't want you to have to feel serious while eating it."
2016 4 St. S.W., 403-229-3444, shokuninyyc.ca

Drink | Moscow mule.
341 10 Ave. S.W., 403-474-2739, bourbonroom.ca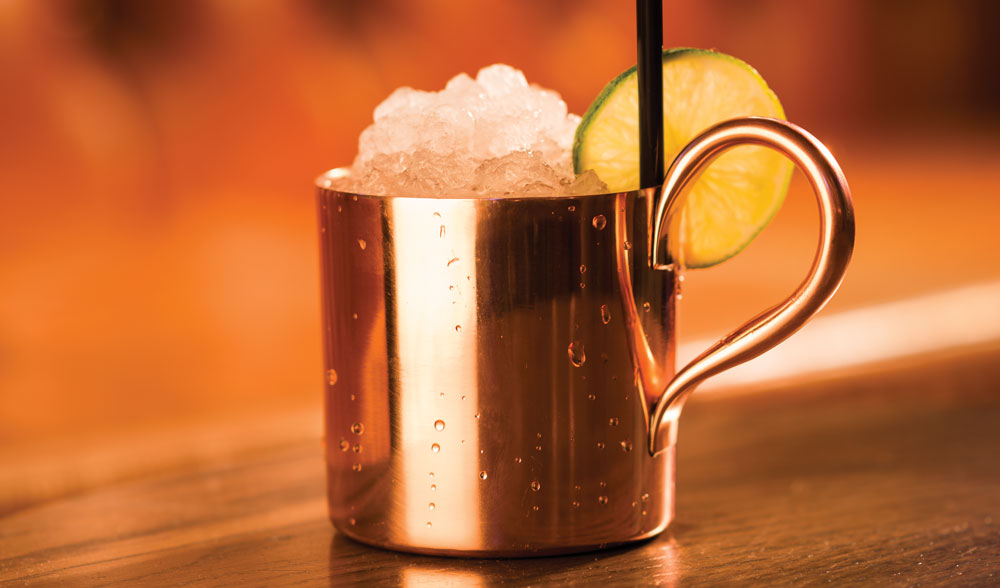 PHOTOGRAPH By Jared Sych
Eat | The Clive burger.
736 17 Ave. S.W., 403-229-9224, cliveburger.com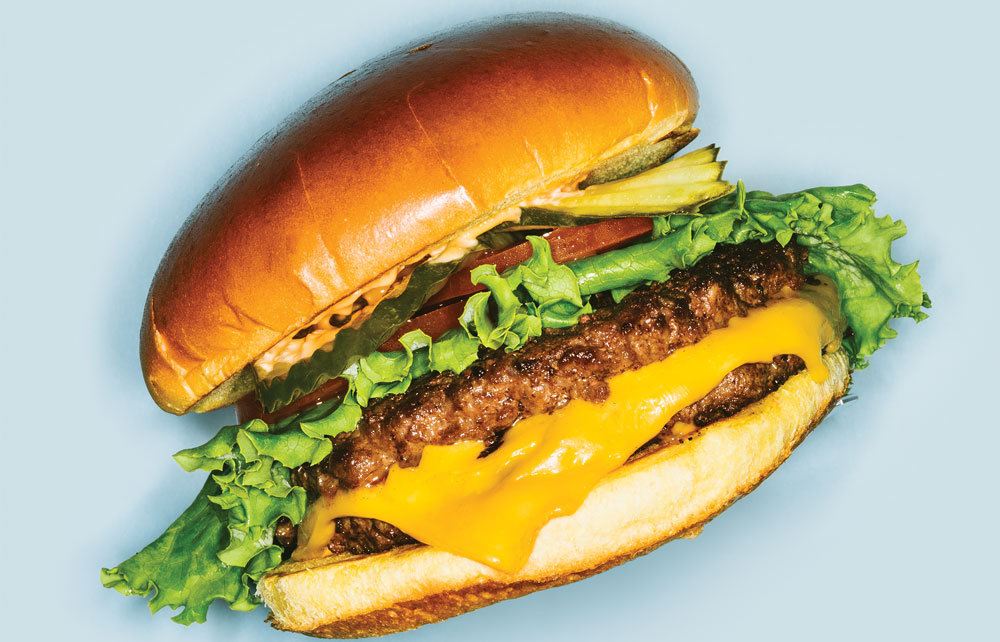 PHOTOGRAPH BY jared sych
Eat | Chili goma.
827 1 Ave. N.E., 403-454-2722, shikimenya.ca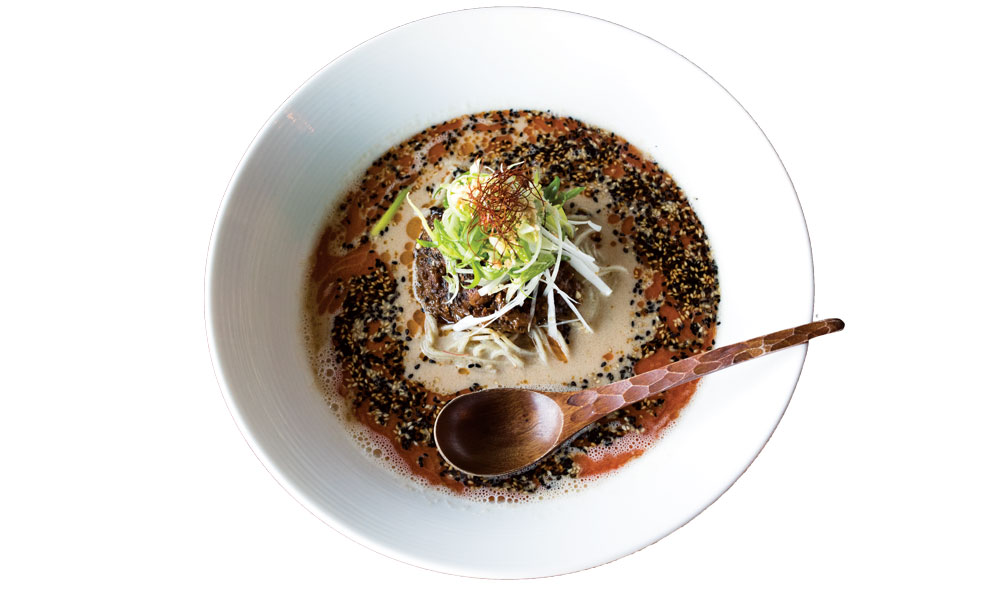 PHOTOGRAPH BY jared sych