Anju's patio, right at the corner of 17th Avenue and 4th Street S.W., is a key place to see and be seen during the weekend brunch hours, especially since it means you also get to nosh on chef Roy Oh's creative Korean-style twists on classic brunch favourites. If it's later in the day (or you need some hair of the dog), sip on one of Anju's signature cocktails or something off the extensive beer and soju list.
344 17 Ave. S.W., 403-460-3341, anju.ca
Only a hop, skip and a jump away from Anju is this Bengali-inspired restaurant. Its take on the classic eggs benny features a choice of curry from pork vindaloo, butter chicken, cauliflower, dal or beef kasha as well as a side salad. Skip the dessert and order the chai, it has a flawless blend of flavour and sweetness that will be the perfect way to end your visit to their patio.
340 17 Ave. S.W., 403-719-1555, calcuttacricketclub.com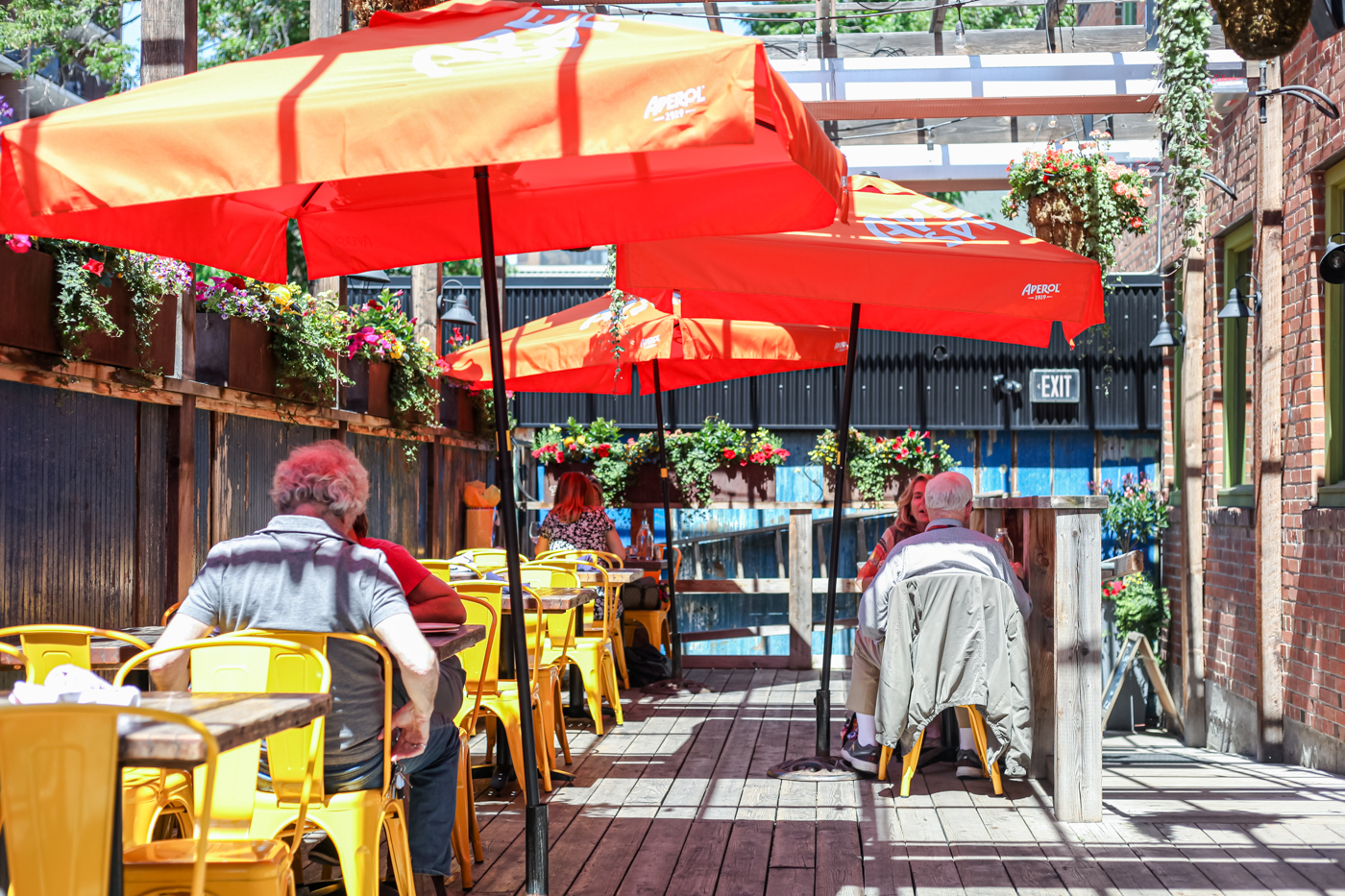 Gather family and friends to feast upon some Italian brunch classics on Cibo's patio. The brunch menu has some tried and true fan favourites, like the eggs Benedict, along with some more unique options, like the crespelle (crepe, fresh blueberries and whipped mascarpone) and the frittata.
1012 17 Ave. S.W., 403-984-4755, cibocalgary.com
This retro-inspired all-day breakfast joint uses local and seasonal ingredients in its cooking and has something for everyone. The patio overlooks Edmonton Trail and it's where you can enjoy mascarpone French toast, huevos rancheros, smashed avocado toast or breakfast poutine while soaking up a bit of sun.
804 Edmonton Trail, 403-276-5499, dinerdeluxe.com
At the Beltline location, the breakfast options are grouped into categories so you can easily find what you're hankering for. If you've got a sweet tooth, try the chocolate waffles and a pancake s'more stack. If you're health conscious, Monki has a selection of vegan bowls as well as salmon avocado toast. You can enjoy any of these options on the patio, where there are heaters for the colder mornings.
1301 10 Ave. S.W., 587-352-7131, monkibistro.ca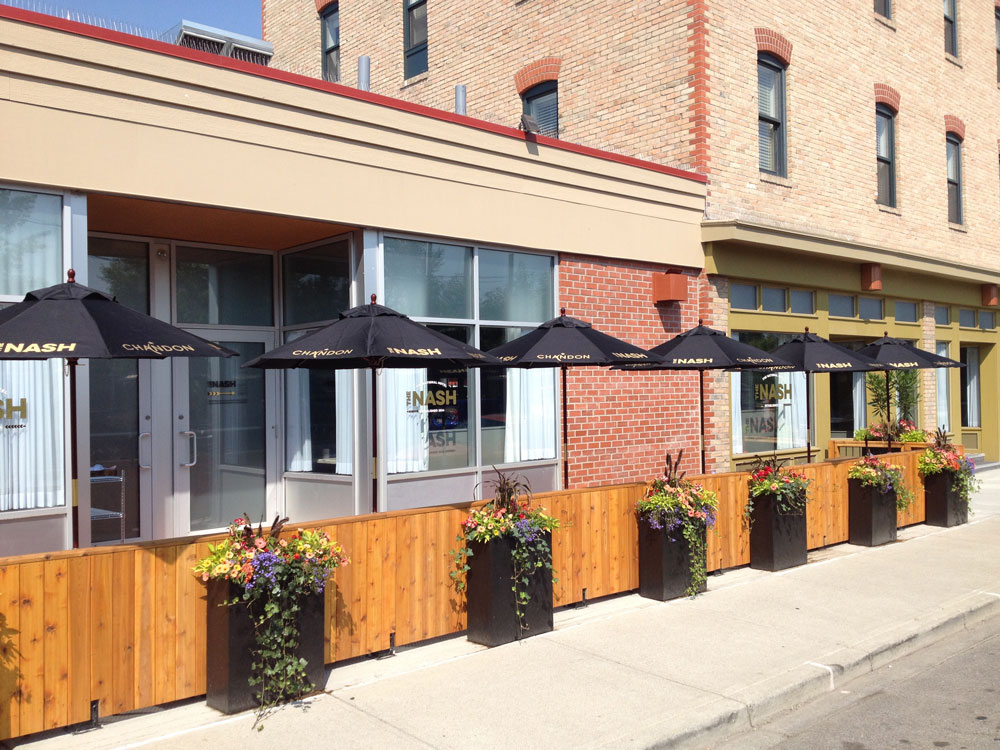 The Nash's sidewalk patio is located on the quieter side street that runs along the restaurant side of the historic National Hotel (as opposed to the busier street out front of the Off Cut Bar). The patio faces south, making it the perfect place for brunch on a sunny day. With a menu featuring the indulgent creations like lemon curd French toast and a Hangover Breakfast Pizza, it's a lovely spot to fill yourself up and kick back.
925 11 St. S.E., 403-984-3365, thenashyyc.com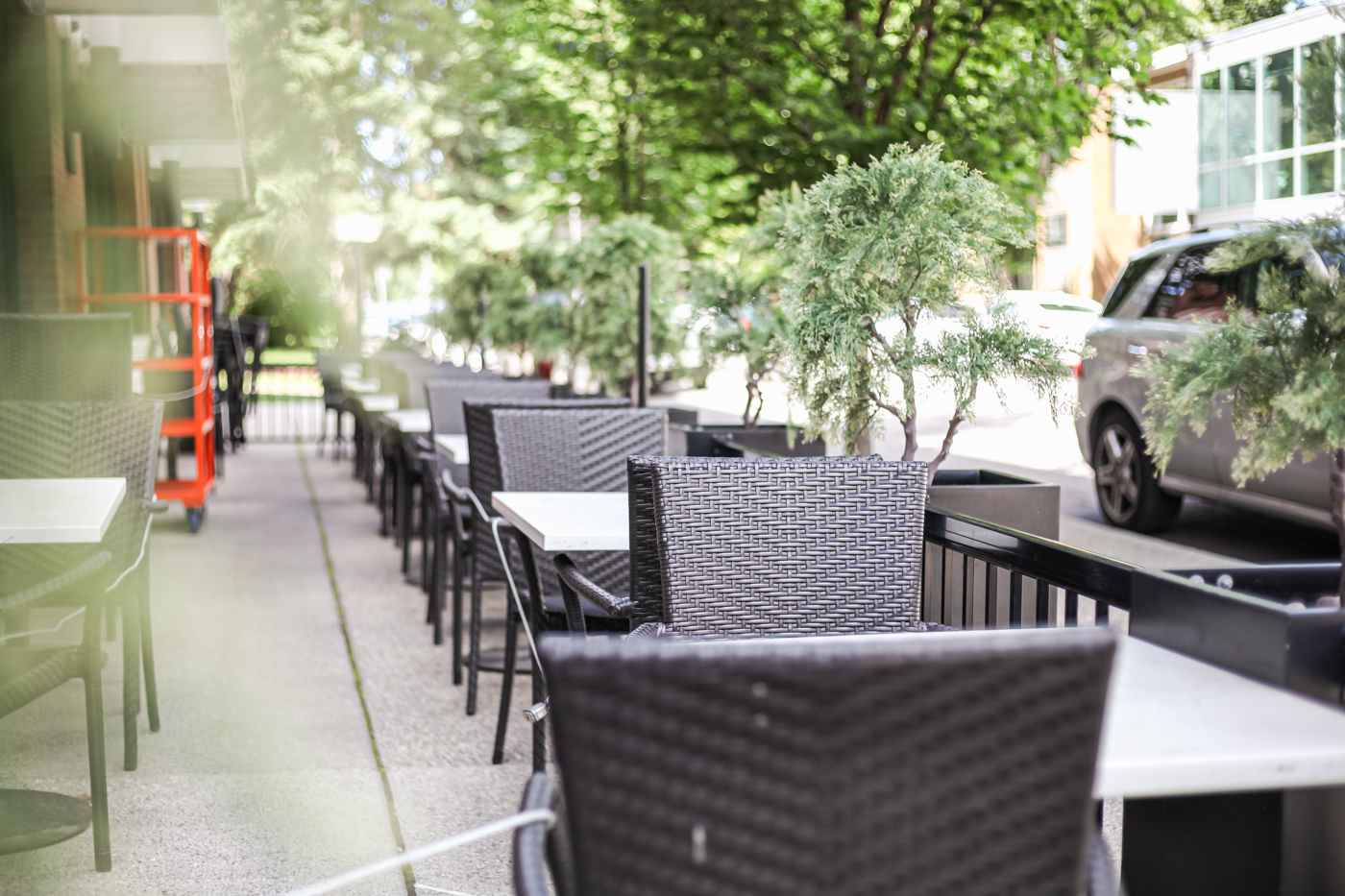 This place is serious about breakfast and has an extensive menu to prove it. With everything from a classic breakfast (featuring blueberry chicken bangers and rosemary ham) to wild boar spalla, you can easily find something to tantalize your tastebuds as you enjoy some nice patio weather.
110, 2207 4 St. S.W., 587-356-6323, eatoeb.com
The deck off the Grandview Dining Room at Priddis Greens golf club southwest of Calgary offers a pristine view of the mountains, as well as the peacefulness of the golf course and its surrounding greenery. If you're lucky, you might even see the odd deer, elk or moose wandering by. The Sunday brunch buffet (complete with a cheese selection, waffles, Bennies and a carving table) can be enjoyed out on the 2,300-square-foot patio and is open to non-members of the club.
1 Priddis Greens Dr., Priddis, 403-931-3171, priddisgreens.com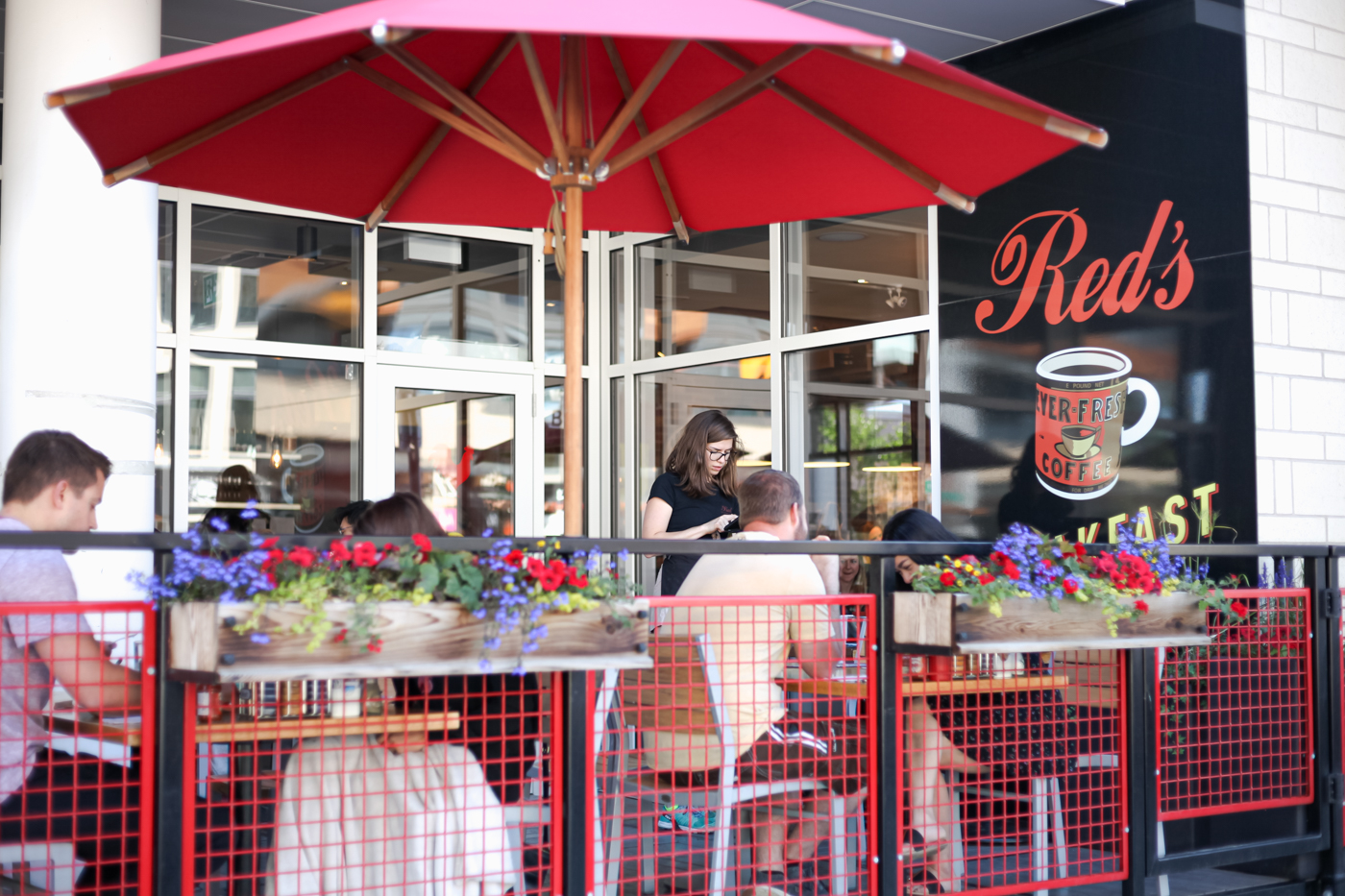 Both the Kensington and Ramsay locations have cozy patios and serve breakfast all-day, everyday. Each location has special menu items so make sure to try the Kensington Benny at Kensington and the chorizo hash and eggs in Ramsay. Along with coffee and tea, you can order wine, beer and spirits for that true patio experience.
286 10 St. N.W., 587-356-1808; 1101 8 St. S.E., 587-353-1188, redsdiner.com
Out in the 'burbs, you can find some delectable brunch items at Starbelly that make it worth the drive down south. Try their ghetto benny that features sourdough bread and chimichurri or their breakfast burger with aged white cheddar and Starbelly bacon. Pair your meal with a mimosa or a salted caramel sour and enjoy a sunny morning on the patio.
220, 19489 Seton Cres. S.E., 403-570-0133, starbelly.ca