It's easy to miss this patio. You have to walk through the whole pub to get there, but when you do, you're treated to a quiet terrace shared with only a few other people. There are views of Kensington, but because it's on the second level of the building, there's no need to worry about noise. This patio has only four tables and sits 16 at most. It's almost impossible to get a seat in the evenings, which makes it perfect for day drinking.
207 10A St N.W., 403-270-4505, kensingtonpub.com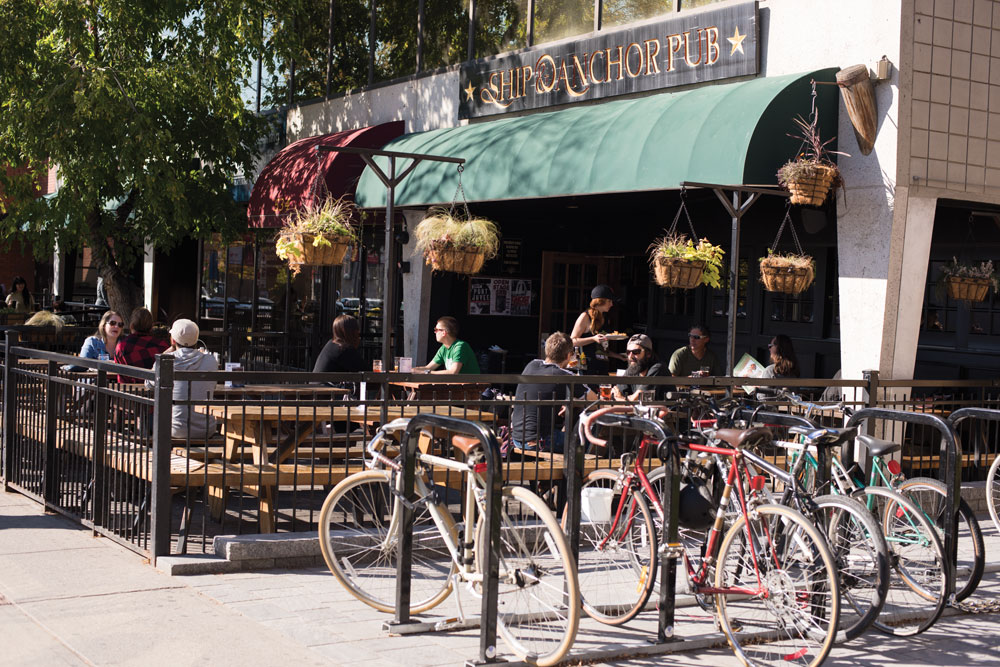 The sunny and very public sidewalk patio at the Ship is the place to park on a sunny day when a pint of beer is the only thing that will do. Don't have a pal to drink with? Don't worry – even if there's no one you know in the bar, it's more than likely a friend will spot you from the street and won't be able to resist the invitation to join in.
534 17 Ave. S.W., 403-245-3333, shipandanchor.com