On a hot, sunny day, it's not surprising to see people lined up down the block for a sweet treat from Village Ice Cream. The locally owned ice cream shop, which opened in 2012 and now has three locations, serves 10 staple flavours and a handful of seasonal flavours that often include sorbets and non-dairy options made with coconut milk.
Now that summer is here, we're pretty much always thinking about how to get our hands on more ice cream. As Avenue's digital team got to talking, we realized we all had very strong opinions on what our favourite Village ice cream flavours were. Then we found out that one of our team members had never been there before. So, we headed to Village's original location to try all 10 of the staple flavours in one sitting and rank them once and for all.
Now, we acknowledge that not everyone will necessarily agree with our rankings. Ironically, the three flavours that Village's ice cream scooper told us were the most popular – salted caramel, melted chocolate and coffee – all ended up in our bottom five. The flavours that ultimately came out on top for us were balanced, not overly sweet and interesting. Whether you agree with our rankings or not, we can all agree that Village makes a mean scoop of ice cream. Read on to find out where your favourite flavours landed.
10. Salted Caramel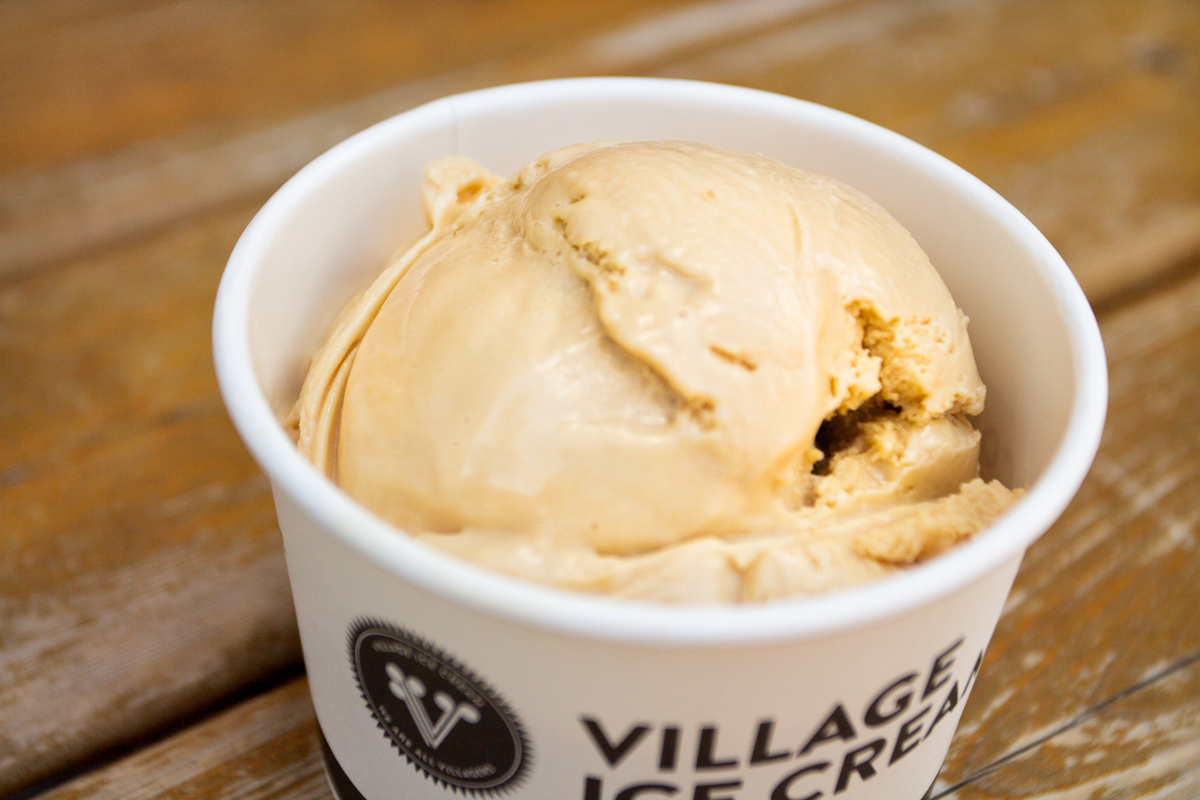 We realize this is a controversial ranking for this flavour, but hear us out. Those who love salted caramel will love Village's take on it. House-made caramel sauce and Mediterranean sea salt come together to create a super rich and ultra creamy flavour with a pleasing golden brown colour. It was too rich for our taste though, which landed it in the bottom spot.
9. Two Hills Earl Grey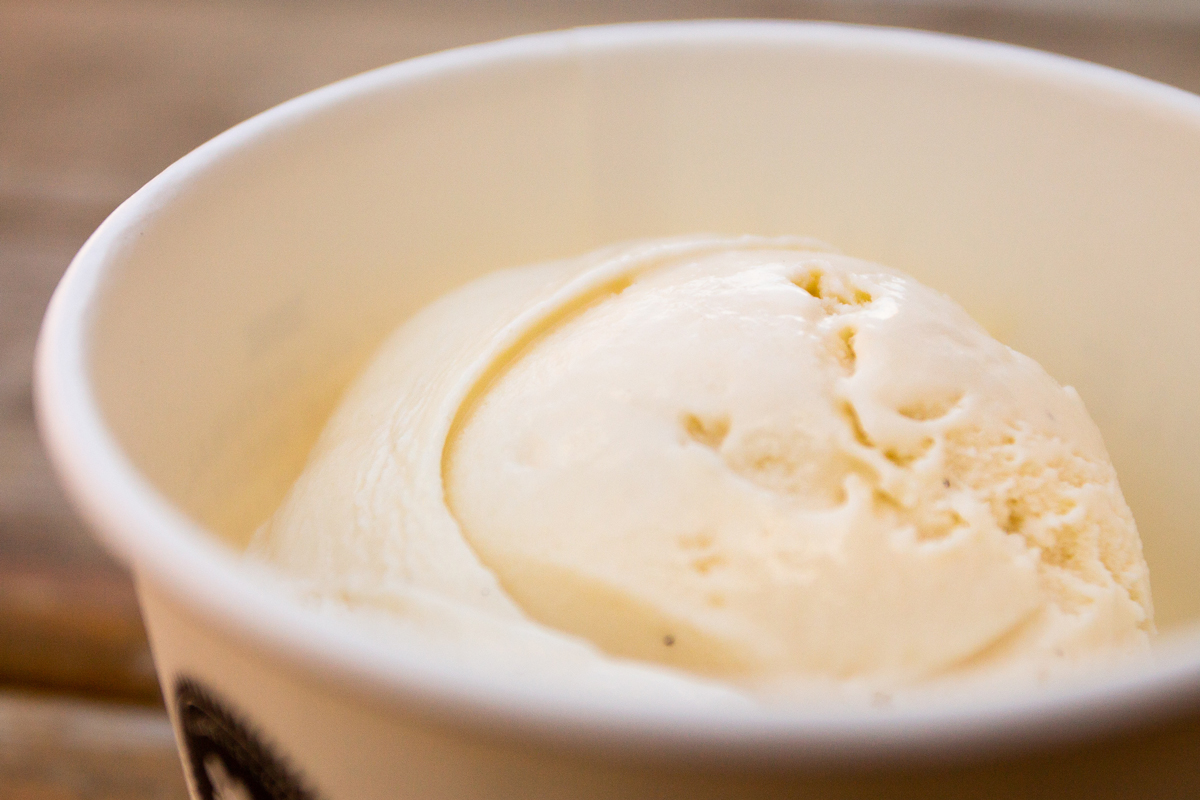 Tea lovers will appreciate the strong Earl Grey flavour in this one. The Two Hills Earl Grey – which gets its name from the ice cream shop's organic tea supplier in Nelson, B.C. – has a super smooth texture.
8. Melted Chocolate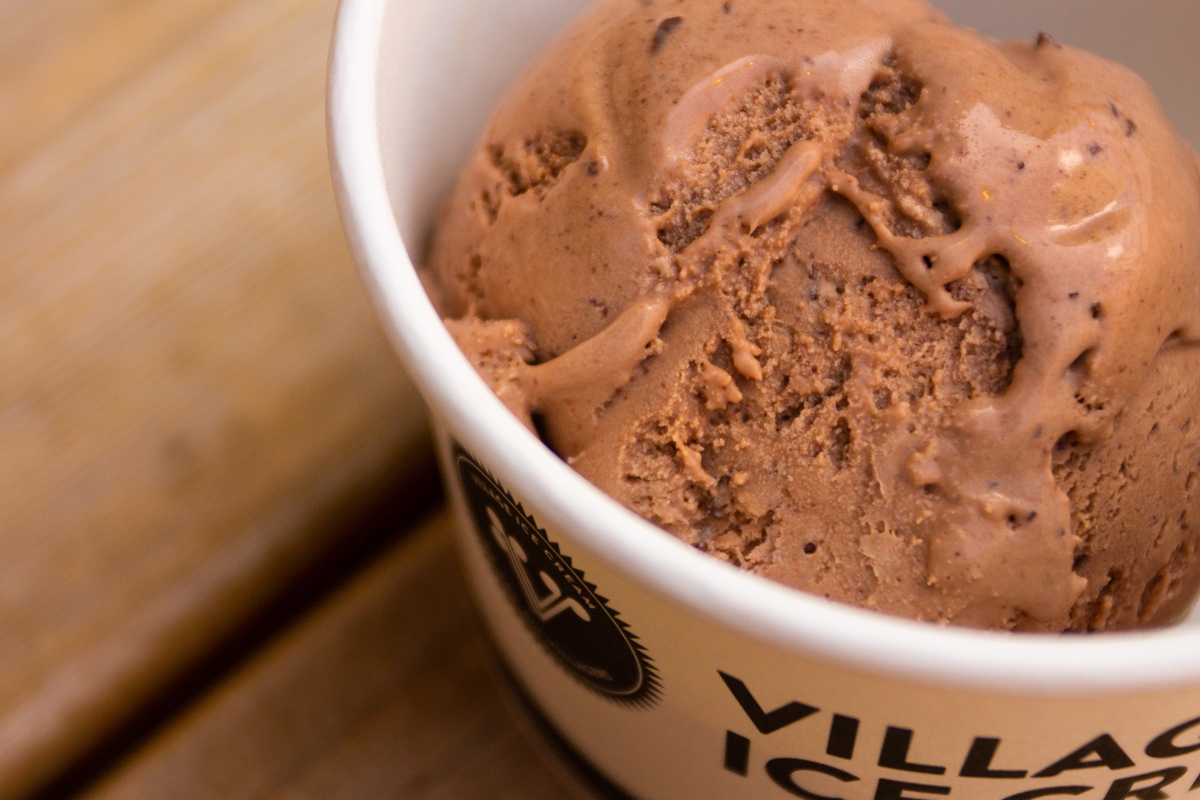 This ice cream gets its rich, chocolatey flavour from melted dark chocolate. You can't really go wrong with a classic flavour like chocolate, but when we were debating which flavour we would stand in line for on a hot summer night, it wasn't quite interesting enough.
7. Village Vanilla Bean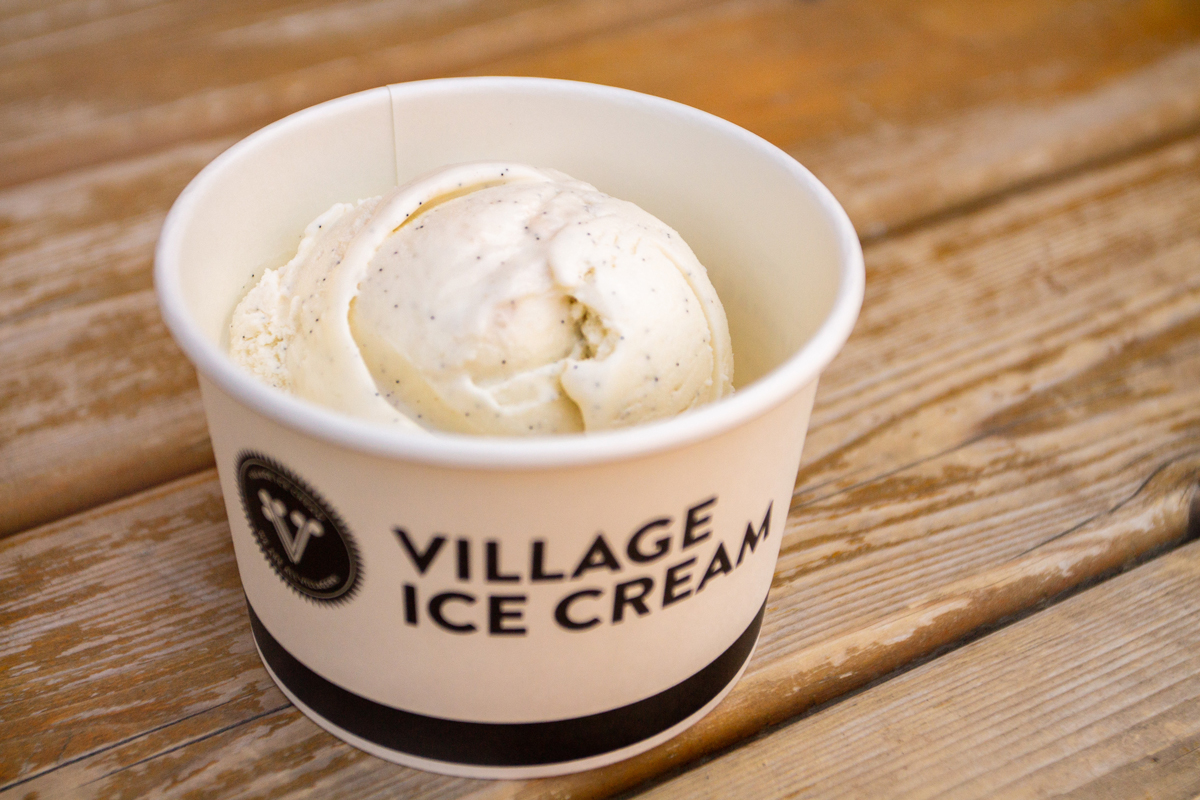 When we came into this taste test, two of us were sure that vanilla would end up in last place. Not because we disliked the flavour, but because vanilla is a pretty standard offering. So we were pleasantly surprised to find ourselves really enjoying this simple yet fresh flavour with its specks of vanilla. We also give Village props for still making this flavour given the exorbitant cost of vanilla right now.
6. Phil & Sebastian Coffee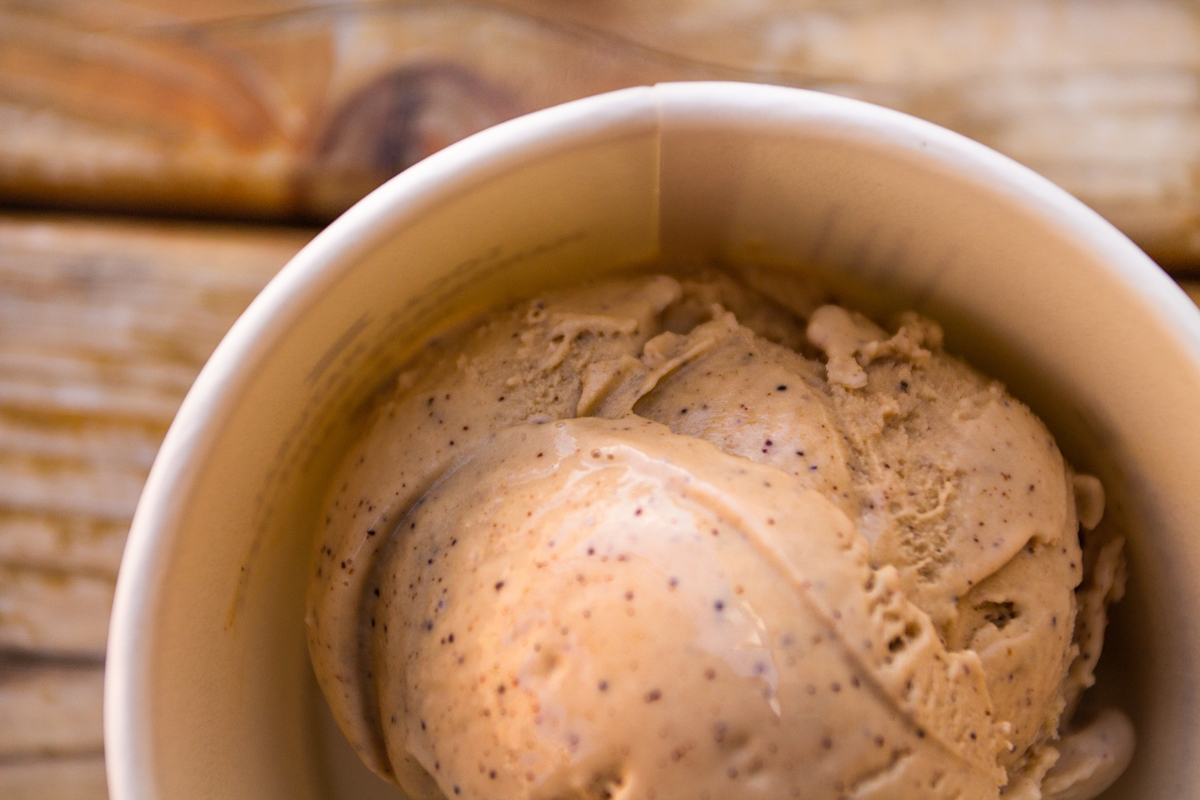 You can tell right away that this flavour is made with good quality coffee. It uses coffee beans from Calgary's own Phil & Sebastian. Village's coffee ice cream was one of the few flavours that we struggled to rank. If you really love strong coffee, this flavour will probably be higher on your list.
5. Strawberry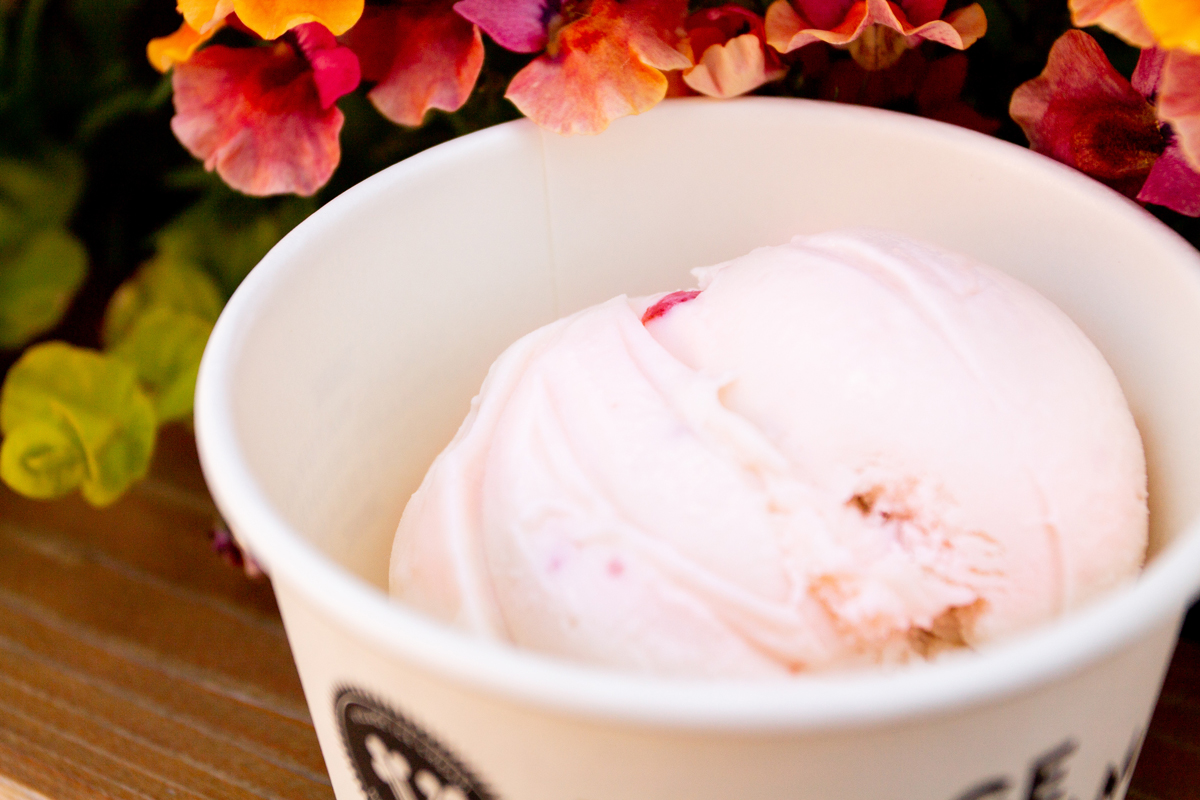 Another classic flavour, Village's strawberry ice cream is pale in colour but strong on strawberry flavour. The best part is the chunks of strawberry – we only wish there were more of them
4. Toasted Coconut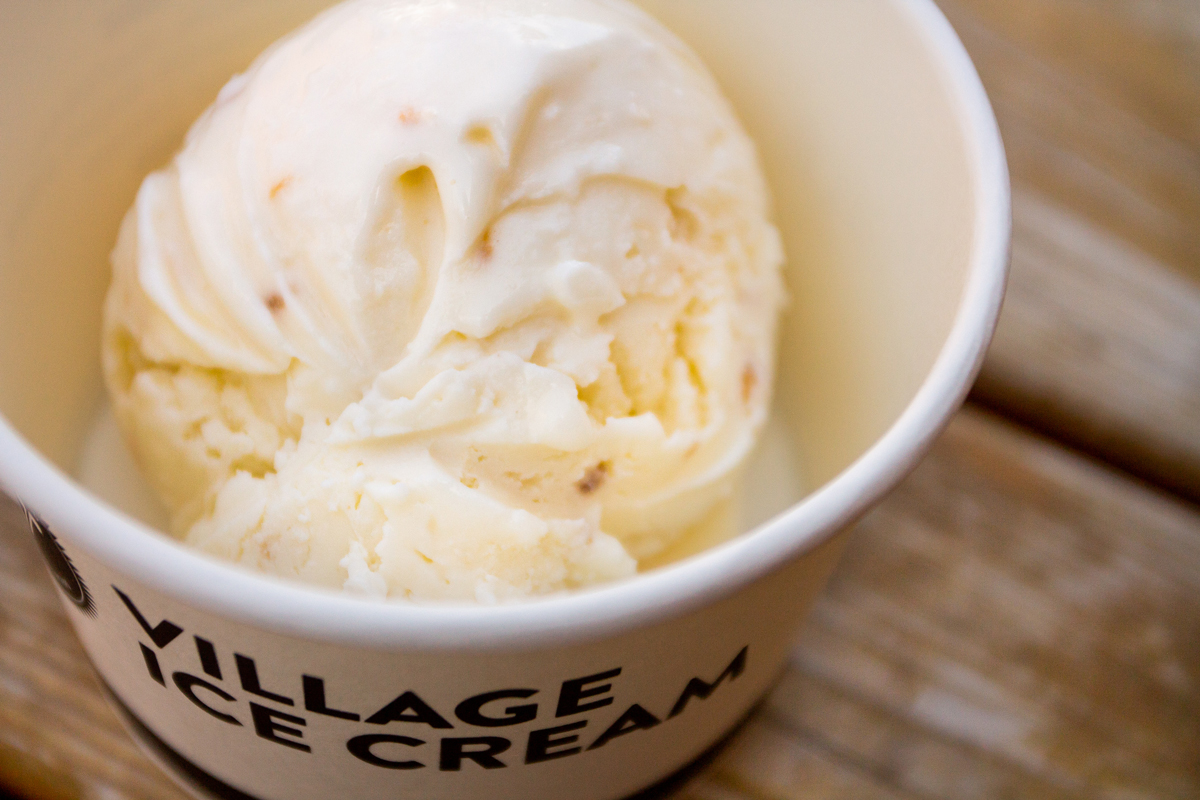 This flavour was a refreshing burst of coconut goodness. We loved the texture that the flecks of shredded coconut brought to every lick. Toasted coconut also has major pairing potential – we tried pairing it with the melted chocolate and the strawberry flavours.
3. Maple Pecan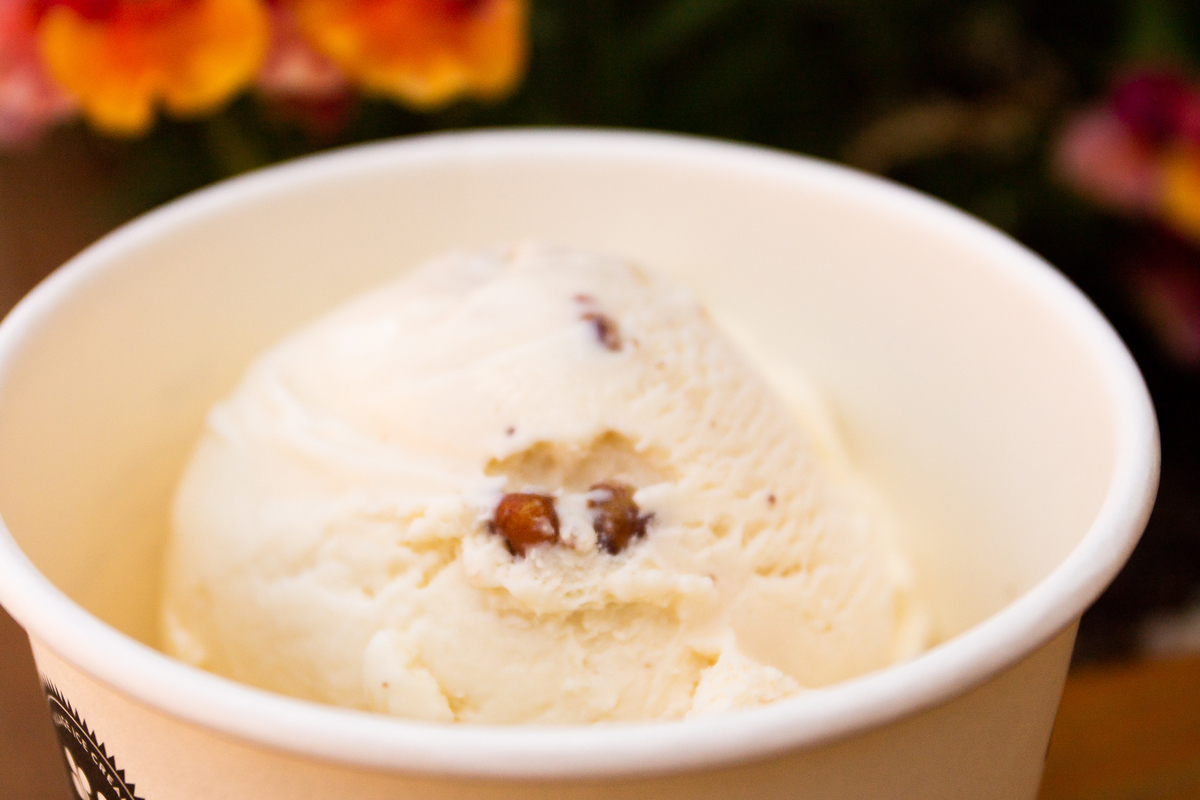 To quote one of our team members, the maple pecan "was a revelation." We all liked this flavour way more than we thought we would. The maple flavour isn't too sweet and has a pleasantly light after taste, while the pecans add some nice texture. Still in doubt? Another one of our team members said, "I don't like maple or pecans, but I like that."
2. Cardamom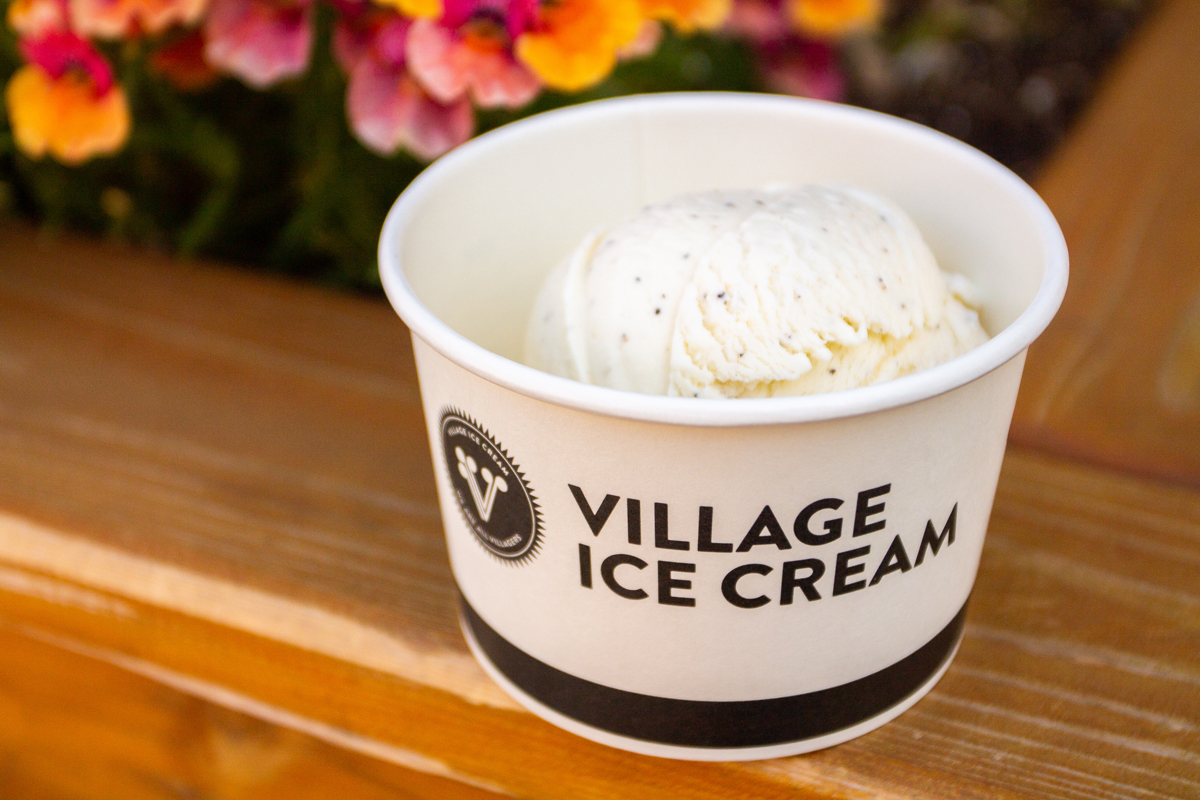 The battle for first place was tough, and Cardamom came in as a very close second. Village uses ground cardamom pods, which it gets from Calgary's own Silk Road Spice Merchants, to give this spicy gem its flavour. The flavour, which one person described as having a "sweet, heated" quality to it, lingers in the best way.
1. Guide's Mint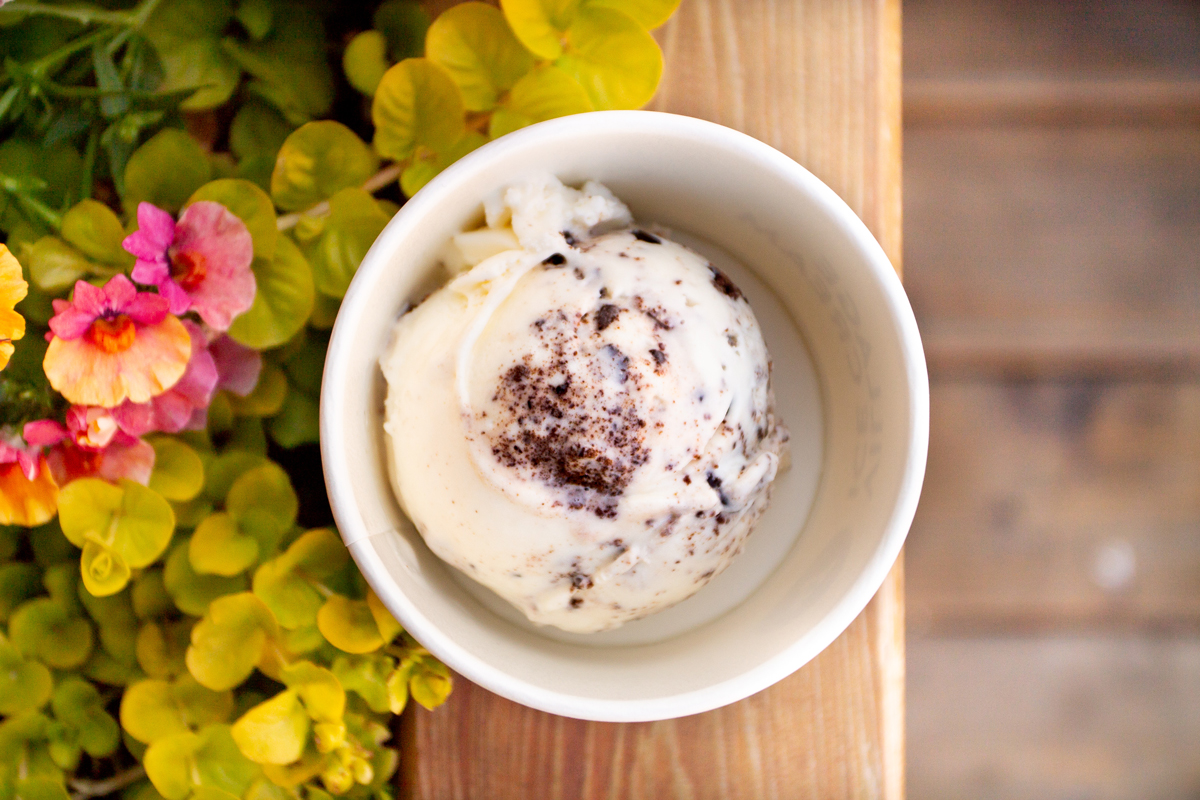 First of all, you've got to appreciate a mint flavoured ice cream that isn't a bright green colour. The mint flavour is strong without being overpowering. Then, there are the chewy cookie chunks adding bursts of chocolatey goodness. And while the name hints at the iconic chocolate mint Girl Guide cookies, don't be fooled – we love that Village uses a locally made mint cookie by Pretty Sweet. Even if you never order mint flavoured foods anywhere else, we strongly recommend giving Village's Guide's Mint ice cream a try.