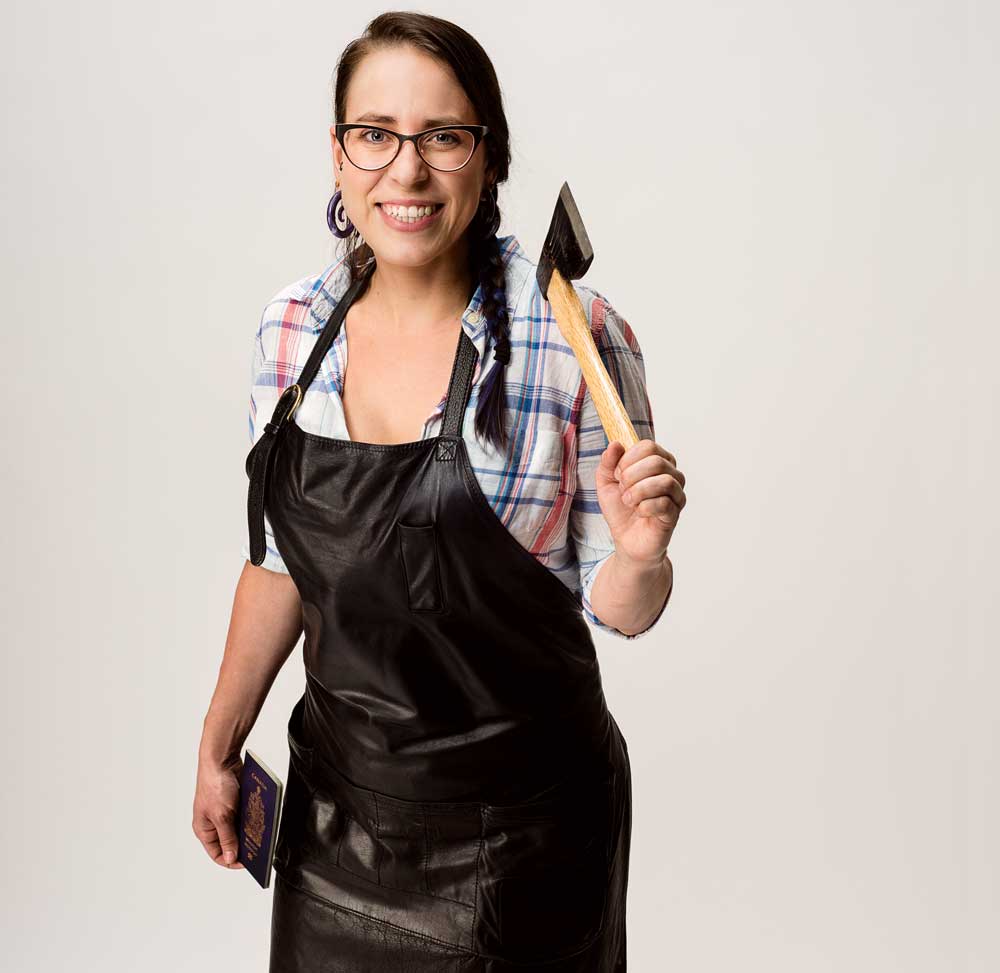 photograph by jared sych
Jessica Pellan, Executive Chef and Co-owner at Charbar.
Menus at restaurants with a single chef at the helm are parallels in culinary creativity. The dishes differ, the techniques vary, and the backgrounds and resums of chefs are a study in contrast, but what they all have in common is that they are driven by personality.
Seasonal ingredients, travel and collaborating – or even conversing – with other chefs form the backbone of what inspires those leading the kitchens at their establishments.
"The season dictates everything for me," says Neil McCue, chef-owner of Whitehall.
While that can be restrictive, especially with Calgary's limited availability of local produce in the winter months, McCue says it can be exciting when the seasons shift and ingredients become available again. Then, he says, the inspiration comes straight from what's available and making those flavours shine. "You take the freshest ingredients and then do as little to them as possible," he says. "There's an excitement that comes from fresh produce."
But good, fresh, local ingredients are only part of the inspiration puzzle.
Speaking with chefs who have similar visions also serves as a source of creativity. When chefs are together, the conversation inevitably turns to food and they start to bounce ideas off each other.
Collaborative dinners with other chefs have a similar effect. At a dinner last spring that saw several area chefs descend on Brasserie Kensington's kitchen, Charbar's executive chef and co-owner Jessica Pelland found she was greatly inspired by what other chefs were dishing up.
Pelland says she picks up on things she observes – an ingredient or a technique – and then reinterprets it back at Charbar. Many dishes at Charbar are Argentinian-influenced, which stems from her having worked at restaurants in that country as part of her menu research.
"Travel is huge," Pelland adds, saying her two trips to South America encouraged her to take inspiration from dishes she ate and techniques she learned there and translate them here.